Get ready….apple nutella crescent rolls! Eek!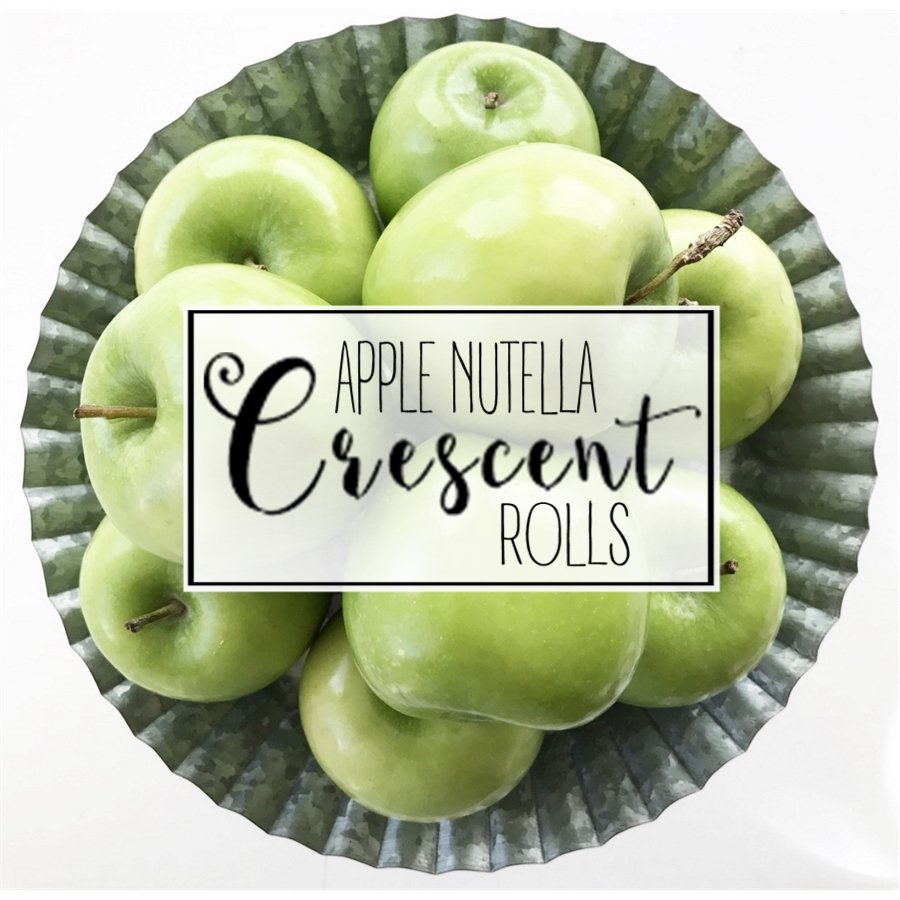 An apple a day keeps the Dr. away….even if it's smothered in Nutella and wrapped in a crescent roll, yes? I am part of an awesome moms' group that meets a couple of times a month, and last meeting was my table's turn to bring food. Of course I waited until the last minute and needed to throw something together quick! I had made a similar crescent recipe with brown sugar, pecans and apples, but as I looked in the cabinet the Nutella jumped out at me. Nutella and apples is one of my boys' favorite snacks, so I thought wrapping it in a crescent roll seemed like breakfast greatness! I mean, let's be honest, you could pretty much put Nutella on cardboard, and I would love it, but I loved this new twist!
This recipe is 3 ingredients, takes less than 30 minutes (including bake time) and was delicious!
Ingredients
Nutella
Crescent Rolls
Apples-I bought the pre-sliced green Granny Smith apples to save time, because that's just how I roll, but feel free to buy whole apples and slice them yourself if that makes you happy!
Wax paper or aluminum foil for easy cleanup
Directions
Line your baking sheet with foil or wax paper for easy clean up. Pre-heat oven to 375. Open crescent rolls and divide into pre-sliced triangles. Spread each triangle with Nutella. Place apple slice at the wide end of your triangle.
Roll the crescent, place on baking sheet and bake for 9-12 minutes. Let cool 5 minutes before serving!
One of these apple nutella crescent rolls, a cup of coffee and snuggle time with my boys is pretty much a perfect morning to me! At our last mom's meeting, after eating (my favorite part), we took a self-defense class. So fair warning, if you try to snag the last one of these, I might have to use my new moves on you! Kidding….sort of!! Hope you'll give this recipe a try and enjoy!
This galvanized cake stand is one of my favorite items in my kitchen! It comes in three sizes and can be found here!