This watermelon lemonade slush only requires 3 ingredients!  Simple and refreshing!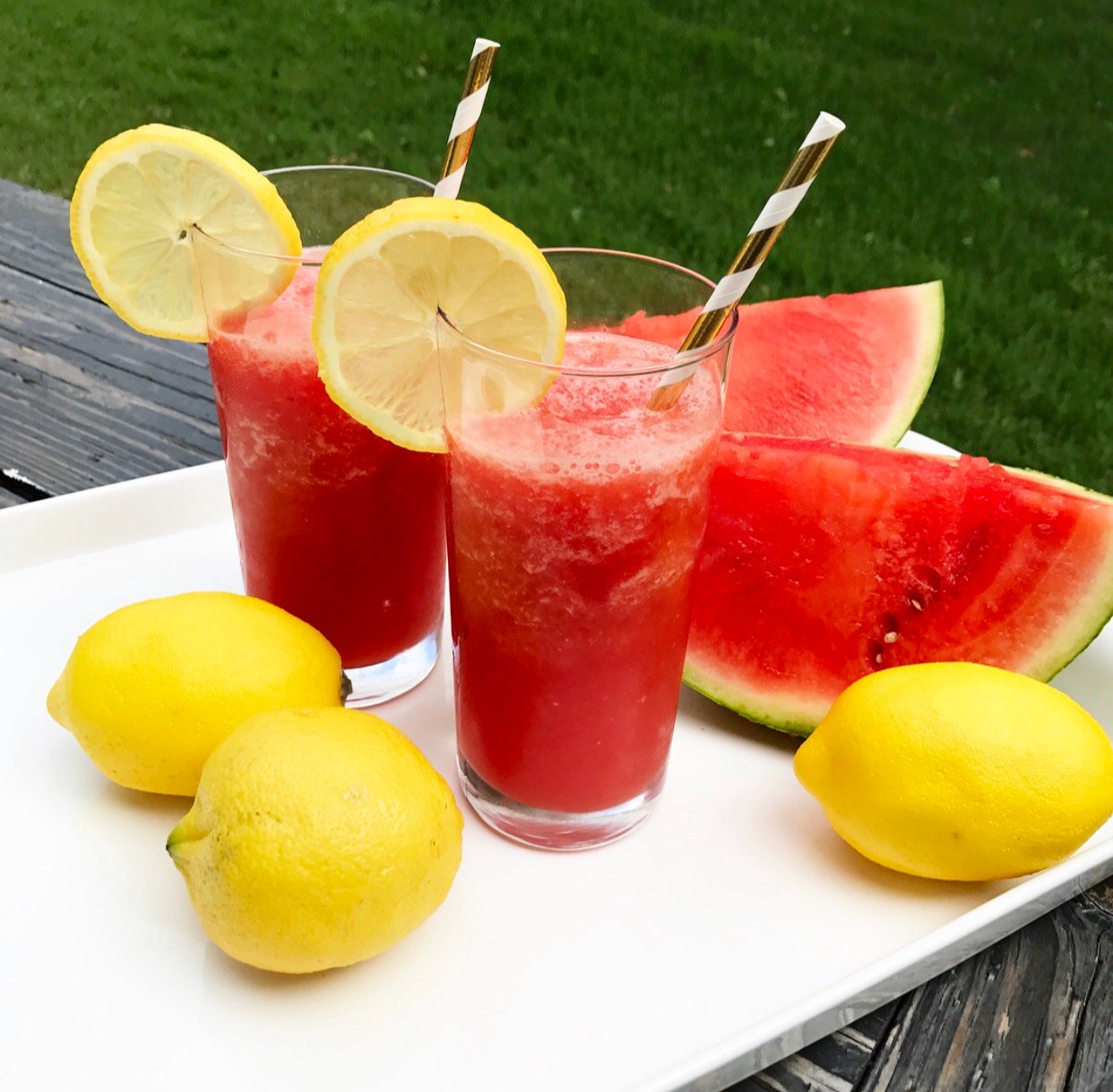 My Logan finished preschool this week, so we are out for summer!  I have to admit I got a little emotional thinking back on how much he has grown this year and saying goodbye to friends that are moving on to kindergarten next year!  How do you mamas with kids graduating high school keep it together?  Maybe it is the teacher in me, but the end of the school year is always a little bittersweet!  I am SO excited about spending the summer making memories with my boys though!  We will definitely have this little drink in hand…so delicious and easy!
And for all you other stay at home mamas out there, sometimes the summer with no school can seem a little daunting as far as keeping your little ones entertained (and keeping your sanity!) so if you need to add a little something to make this a "mommy drink" some nights, I won't judge!
Ingredients
4 cups cubed watermelon
2 cups of ice (more or less depending on consistency you want)
Juice from 2 lemons (keep the lemons to make a cup!)
If you plan ahead, you can also just freeze your cubed watermelon and skip the ice all together!
Directions:
Put watermelon, ice, and lemon juice in the blender and blend until you get the consistency you like!  Pour and serve!  Serves 2-4.
We also decided to hollow out our lemons and make our own little cups!  They don't hold a ton, but Logan thought this was so fun!
Cheers to the best summer yet!
Be sure to check out the other summer sips: