Yes, you read that right…July favorites….on August 15th!  Time (and summer) have just flown!  But July was so awesome, I couldn't miss recapping some of my favorites from the month!
But first, today is my sweet Logan's birthday!  He is five….FIVE!  Five years ago he made us parents, and every day since has been an adventure!  I could not love this brown eyed boy more!
Back to July…..
Favorite Book:  Still reading, "Uninvited" and loving it!
I'm reading this as part of a Bible study with an awesome group of women! You can find the book here and study guide here.
Favorite Family Moments:  We celebrated the fourth with friends at our local parade…
star spangled sundaes…
and fireworks! Always one of my favorite holidays!  Find this fun tiered tray here.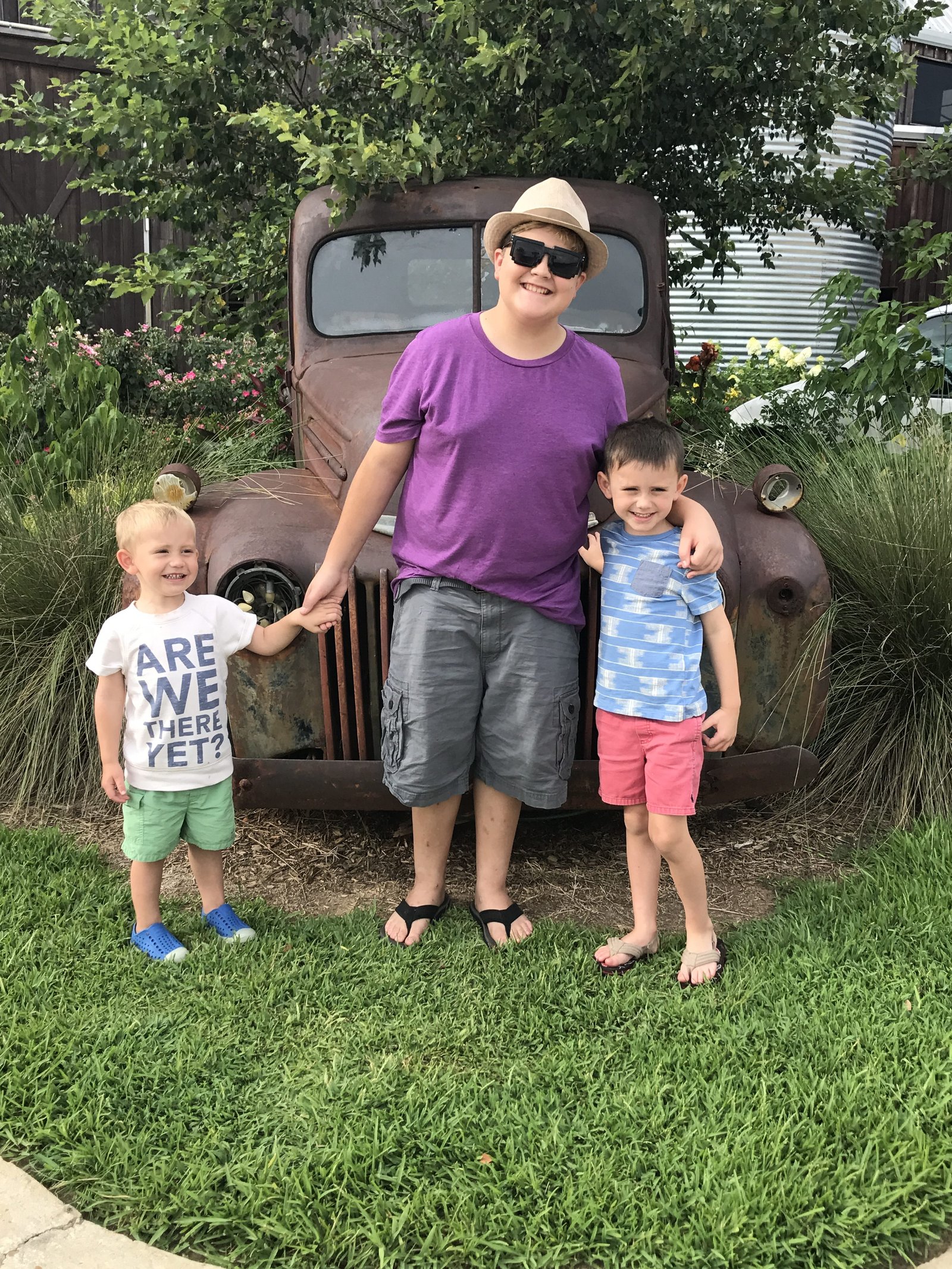 We headed back to Gulf Shores this month to spend time with family visiting from Pennsylvania.  My hubby could not come the full week, so I drove these three, my boys and my 13 year old cousin, 12 hours BY MYSELF!  If you know me, you know I am not the best driver, and I have never made this trip solo, but praise Jesus, we made it…our health and sanity (mostly) intact!
This also sums up how I feel about Cheetos…
Logan fell in love with my future sister-in-law's pug!  He needs a dog…
Happy place!!
Favorite Recipe:  This peach pulled pork in the slow cooker or Instant Pot!  Summer yum!
You can find the recipe here.
Favorite Meal:  Pretty much everything we ate in Gulf Shores!  My in-laws spoil us every time we come with amazing home cooked food, and we also hit up our favorite spots!
The Gulf is one of my favorites!  Amazing food (shrimp tacos please!), right on the water, laid back and the seating is all so unique and cool!
If you have ever been to Gulf Shores, I'm sure you have visited here!  We had to stop for a bushwhacker (a local milk shake type boozy drink)
And they have a foam party every hour, on the hour, so we HAD to get in on that!
   Reader's Favorite Blog Post:  I teamed up with some other bloggers this month for an Easy Summer Stylin' Tour, and it was so much fun!
My Favorite Blog Post:  Also the Easy Summer Stylin' Tour!  You can take the tour here.
Favorite Home Project:  I FINALLY painted my hutch in my dining room!  Wish I'd done it sooner!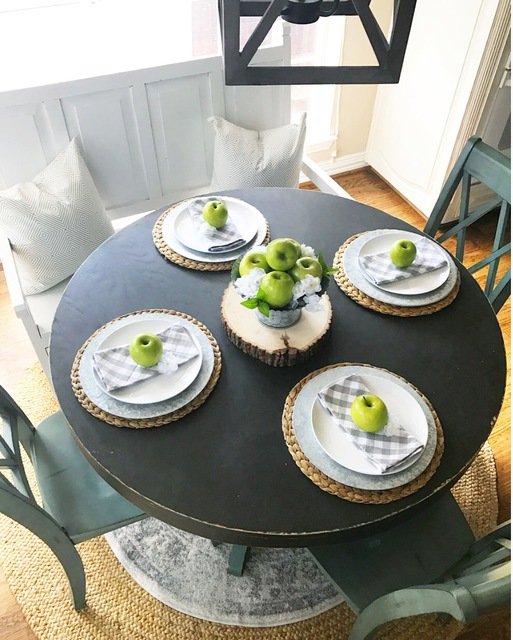 I also saved this bench, now at my kitchen table, from a dumpster death!
I share before and afters, step by step instructions, and helpful tips for my fellow rookie furniture painters here!  If you have a piece you've been wanting to paint….GO FOR IT!
Favorite Home Buy:  Ok, this is serious adulting right here…but I am SO excited that we got a new dishwasher!  Hallelujah!!
Our old one was the original from when our house was built (almost 20 years ago), and it pretty much sounded like a freight train!  This new KitchenAid one is almost silent!  I love it!
Favorite Closet Purchase:  I always look forward to the Nordstrom Anniversary Sale each year in July, and this year was no exception!  It's sometimes hard to think about fall when it's 100+ degrees outside, but the deals are crazy!  A few items I purchased that I KNOW will be staples for me this fall are the Spanx Faux Leather leggings, this adorable plaid tunic (I got the blue one!), Zella live-in leggings (already have a pair, but bought more!) and this cardi!
Favorite TV Show:  We really have not watched TV this month, and I'm not sad about it!
What I Look Forward to in August:  I mean, we're halfway through, but I love celebrating our wedding anniversary, Logan's birthday, our town's hot air balloon festival and getting ready to go back to school!
Thank you SO much for stopping by!  Off to celebrate…and maybe shed a little tear…with my 5 year old!!