Can you believe how fast September flew?
Time to recap some favorites from the month…
Favorite TV Show:  It's BACK, and I cannot tell you how excited I am to have my weekly cry back on the schedule!  This is Us is one of the BEST written shows on television, and will give you alllll the feels!
If you've never seen it, the second season just started this month, so watch the first season, and be prepared to fall in love with this perfectly imperfect family.  If you loved Parenthood (I still want to be a Braverman!) this show has a very similar vibe!
Both seasons have started with the Big 3 having a birthday, and we just happen to be the same age and the show started on my actual birthday….I feel like this show was meant for me!  Haha!  But really, you will LOVE it!  Tuesday nights on NBC, 8:00 CST.
Favorite Book:  I started a new Bible study with some dear friends and am excited to dive in!  I love Beth Moore!
You can find this study here.
Favorite Family Moments:
We started the month by heading back to school for Logan!
And starting preschool for the first time for Will!
He could not be bothered by the mama-razzi! It has been an adjustment getting back into routine, but I think we are finally in the swing of things!
Watching these two grow and learn is the greatest joy of my life!
Logan started back to soccer….and scored the very first goal of the season #proudsoccermom  He also started baseball for the first time….it's a little comical right now, but he'll get the hang of it!  Temps are still in the 90s this year in Texas so by the end of our Saturdays we are a sweaty mess!  Hoping October will cool off!
 I celebrated a birthday this month!  My birthday happens to fall on National Coffee Day…so cheers to another caffeinated year of cuddles, dance parties, belly laughs and making memories!
My family headed to the State Fair of Texas to celebrate and it was such a fun day!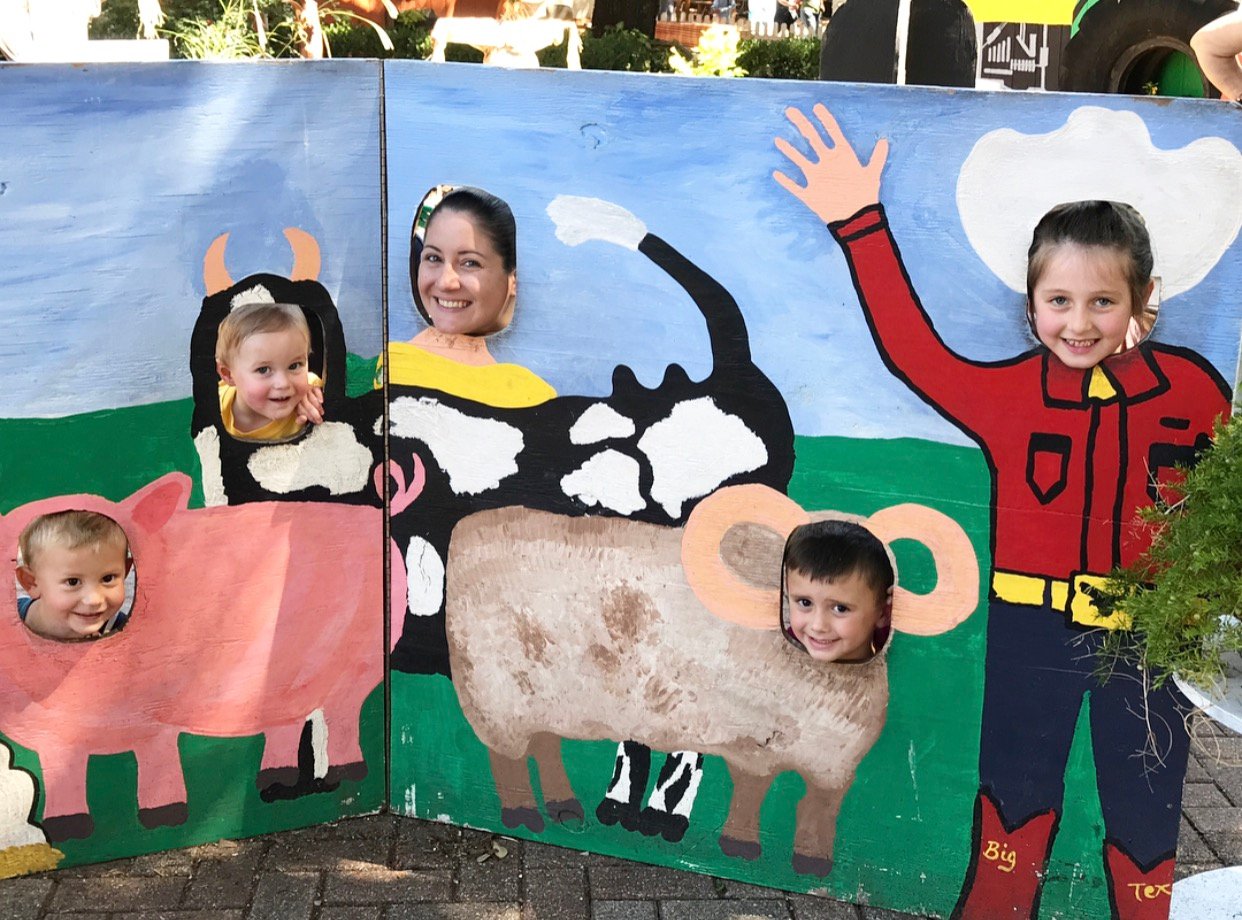 Cutie cousins and my sis who is always a good sport!
We love you Aunt Jen!
Favorite Recipe:  I shared two of the easiest apple recipes ever here!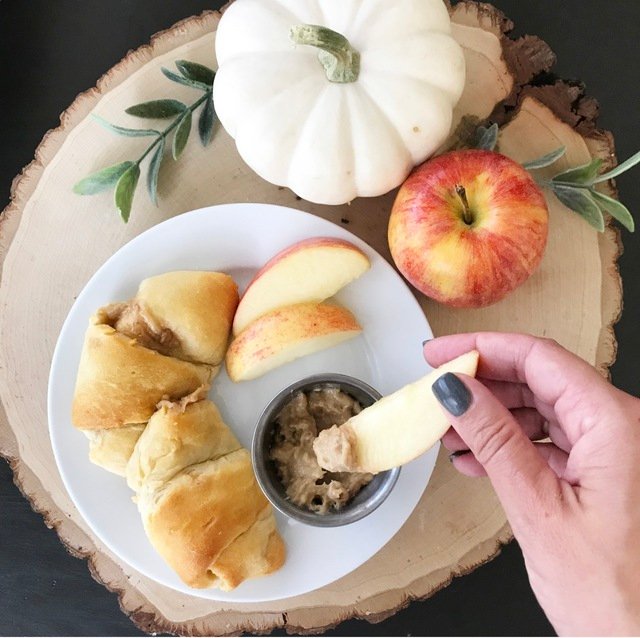 Favorite Meal:  Three words….Fletcher's Jalepeno Corndog.  It's a tradition, it's a State Fair staple, and I just had to have one!  I don't normally like corny dogs, but there is something so very special about these!
My inlaws also send me THE BEST coconut cookies each year for my birthday!  They have them shipped from a bakery we found on our trip to Portland, and every year it reminds me of that sweet trip!
I (begrudgingly) shared a few with these cookie monsters!  Don't ever question my love for you boys!
Reader's Favorite Blog Post:  My two fall home tours here and here.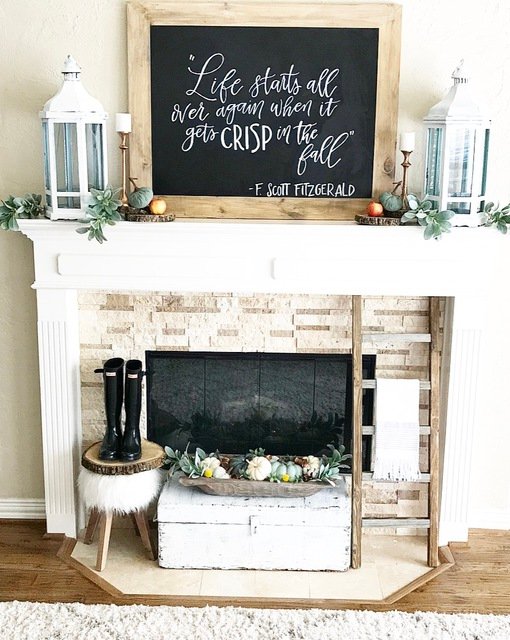 My Favorite Blog Post:  The tours were also my favorite!  I love sharing my décor and gaining inspiration from so many other talented bloggers!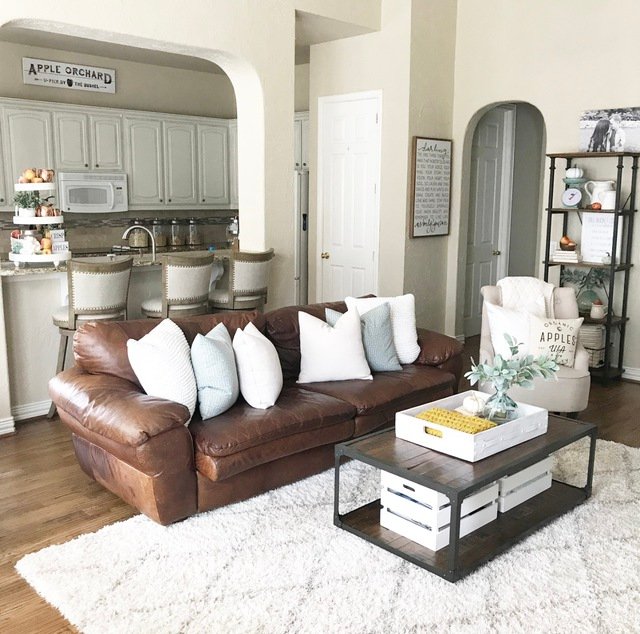 Favorite Home Project:  Decorating for fall counts, right?!  Because that was DEFINITELY my favorite this month!  Pumpkins, pumpkins and more pumpkins!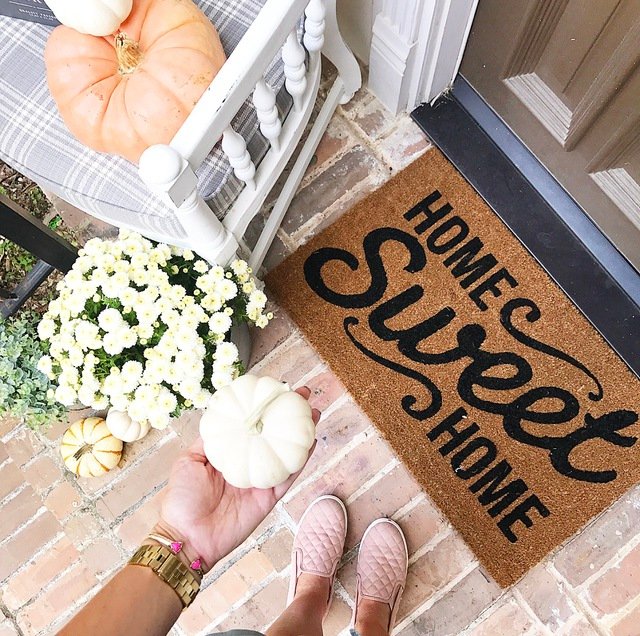 Favorite Home Buy:  I added some copper into my décor this month and I think it's so fun for fall!  I rounded up some copper cuteness here.
Favorite Closet Purchase:  Texas has not got the memo that it is fall yet….but this fall loving girl likes to pretend and the second the temps drop for a minute I am clad in plaid,  a puffer vest or cozy cardigan.
I loved this yellow plaid. …just different colors than I would normally buy!  I also bought this sleeveless cardigan, this sweater and this tunic that I feel sure I will be wearing all fall and winter….if we ever have winter!
What I'm Looking Forward to in October:  Completing everything on our Fall Bucket list!
October is my favorite, and I feel sure this year will be one for the books!
Thanks so much for stopping by!