Bringing you another super easy, quick apple dessert today!  I claimed the two easiest apple recipes EVER here, but this one probably should have made that list too!
The Instant Pot is a game changer, especially for busy weeknights.  I've had people ask me what the hype is about….this little appliance does a TON!  I feel like I have only really brushed the surface of all it can do, but for me, I mainly use it like a crockpot on warp speed.  Whatever you would normally make in your slow cooker with 10-15 minutes of prep and 4-8 hours of cook time, you can make in this guy with the same prep and 20-40 minutes of cook time.  Just SO dang fast and easy!
If you are in the market for one, I would recommend the 8 qt. for feeding a family.  You can find it here and here.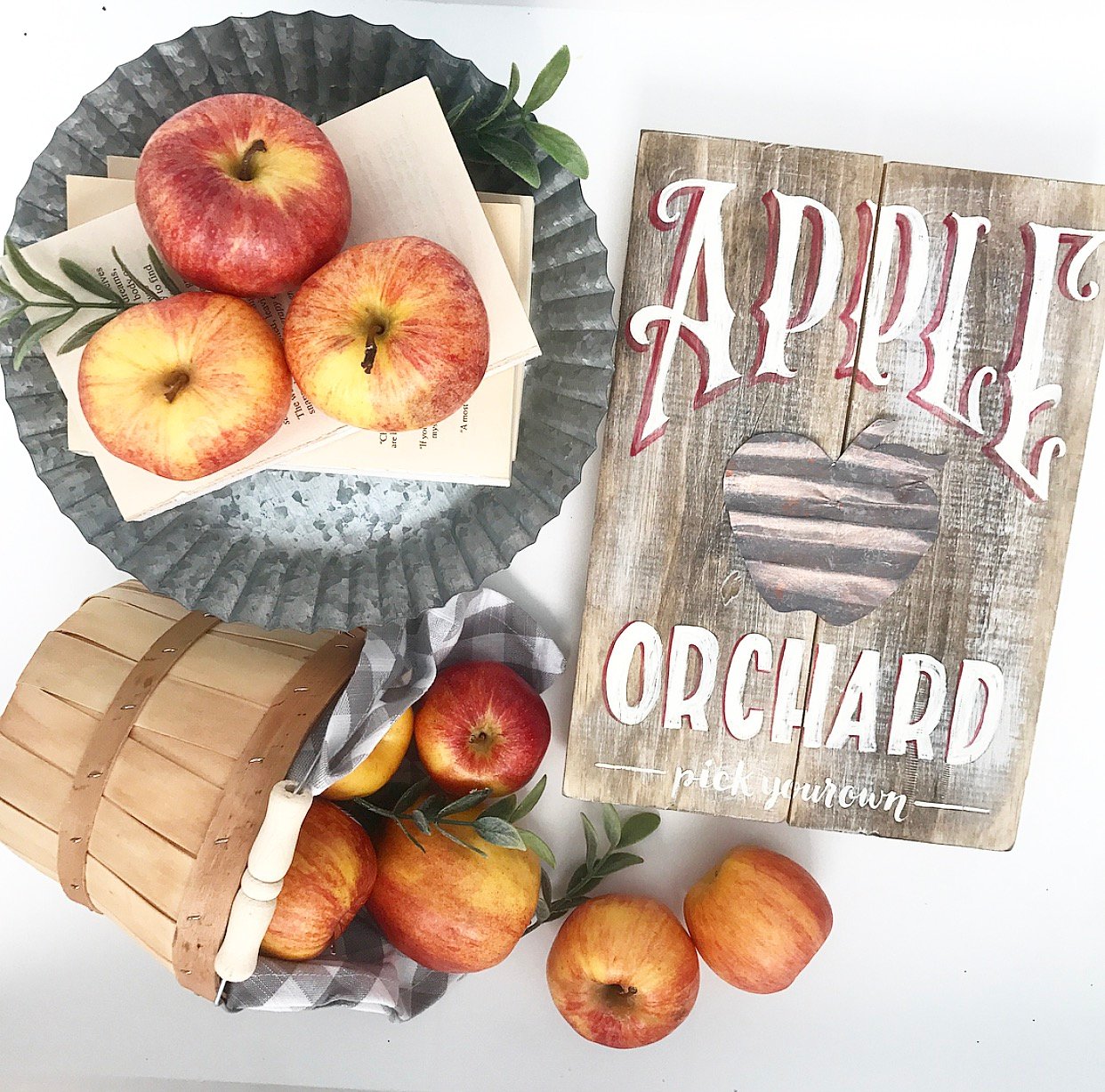 And if you get one, be sure to make this apple crisp!  I say the ice cream is optional, but y'all, it's really not!  It makes the whole thing….and there's some oats in there, so totally healthy, right? #lieswetellourselves
Thank you sweet Chelsea at Kirksea Designs for my sweet Apple Orchard sign!  Makes me smile!
Ingredients:
4-5 apples, peeled and sliced OR I just buy a bag of the pre-sliced apple slices in the produce dept.  My family actually likes the skin on the apple, so this saves me some time!
2 cinnamon
2 tbsp. honey
1 cup water
4 tbsp. melted butter
1 cup old fashioned oats
1/2 cup flour
1/4 cup brown sugar
Vanilla ice cream for on top-optional, but see above….
Directions:
Add apples, cinnamon, honey and water to your instant pot and stir.  In a separate mixing bowl, mix melted butter, oats, flour and brown sugar.
Once combined, add this mixture on top of your apples and stir.  Close lid and cook 8 minutes on the high pressure manual setting.  Use the natural release and let sit for a few minutes.  Serve warm and top with vanilla ice cream.