Happy New Year!!!  I started this blog right before we headed into 2017, and while I am still learning so much, it has been such an awesome experience!  I love snapping photos, writing and interacting with you here and on Instagram, and cannot tell you how much it means to me that you take the time out of your busy schedule to read it!  I know your time is precious!!  It is always a little scary to put yourself and your ideas out there, but you all have been so incredibly kind and supportive, and it truly means the world to me!  Thank you!!!  If these posts give you ideas for entertaining, meals, ways to decorate your home, warm fuzzies about the value of family or just make you smile, then I feel like I have served you well!
Here are a few favorites from 2017:
Adventures in Motherhood:  Eating Crow
If you need to feel better about your parenting skills, or just need a laugh, I shared some adventures in motherhood here. 
This little stinker…..gotta watch out for the quiet ones!
Dining Room Makeover:
Who loves a good before and after?  This was my first decorating gig, and I had so much fun with this dining room makeover!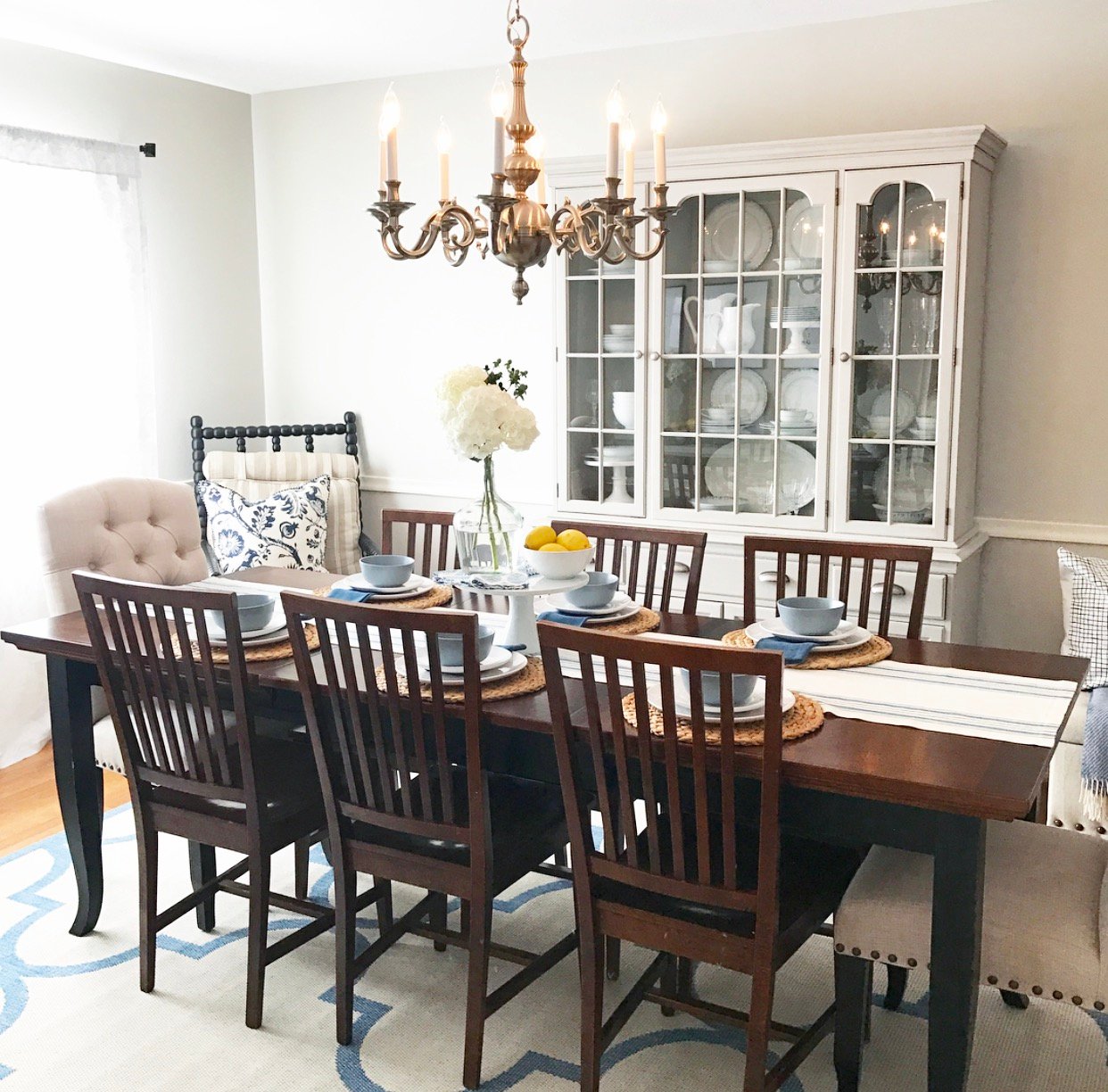 Find the before and after here. 
Mom-osa Bar
I shared this around Mother's Day!  It is perfect for a baby shower, Mother's day brunch or anytime mamas gather to cheers to the rewarding/challenging/amazing journey of motherhood!
You can find the free printables and a list of supplies to stock your bar here. 
Better Homes and Gardens shared this post of mine on their site too, which was definitely a pinch me moment this year!
Five Things My Mama Taught Me
And speaking of mamas….I wrote a tribute to mine here.
I hope the lessons she has taught me make you smile and inspire you to be the BEST version of yourself!  I strive to be more like my mom every day!
A Beginner's Guide to Furniture Painting
I finally tackled some pieces I'd been wanting to paint in my own house and shared tips and tricks I learned along the way!
See before and afters and a step by step guide here. 
Summer Sips
We took the edge off the Texas heat with a series called Summer Sips!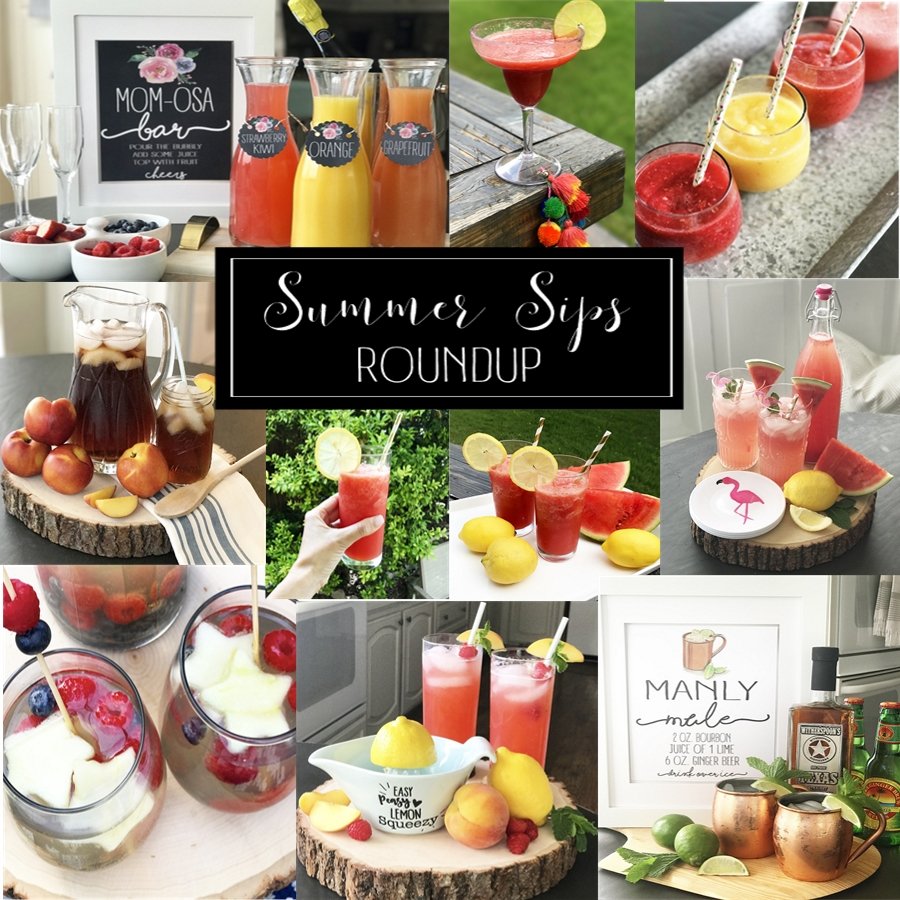 You can see a roundup of all 9 drinks I shared here. 
Fall Into Our Homes Tour
I shared a home tour each season, but this one for fall was definitely the favorite!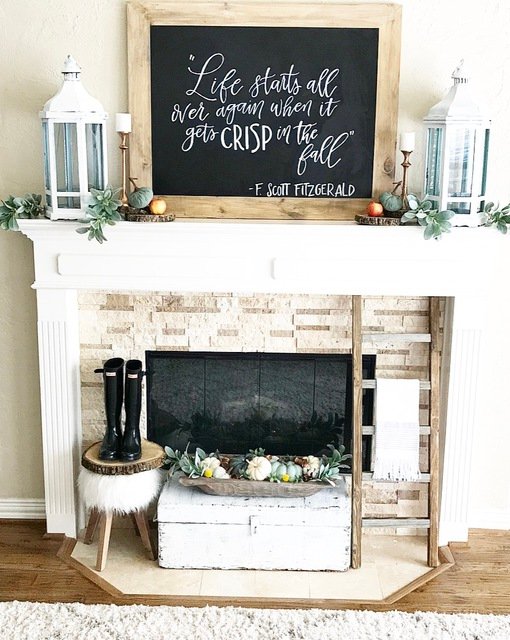 Master Bedroom Makeover:  Progress Over Perfection
I shared the dangers of moving furniture alone (spoiler alert: broken toes!!) and some progress of our master bedroom here.
Grateful Gatherings Blog Hop
This Thanksgiving table was a favorite this year….the weight I gained eating alllll the food over the holiday was not!
Read this post here. 
Boys Christmas Bedroom
And last but not least….I think my favorite decorating project was Logan's Christmas bedroom.
We mainly used items we already had, and while I think it turned out cute, it was the memories made with my boy that made it my favorite!  You can find the post here. 
You can find all the recipes I shared this year here.
Again, thank you SO much for stopping by!  I love sharing with you and look forward to an even bigger, better 2018!