Do you give Easter baskets?  While we try to keep our family focused on the real meaning of Easter, we also have fun putting together little Easter baskets for the boys and my niece and nephew!
With Easter being next weekend, I thought it would be fun to share some Easter basket gift ideas!  I really try to be intentional about giving things they will actually use and enjoy, rather than filling a basket with random dollar spot finds and too much candy!  I have done that some years, and guess where it all ends up…in the trash!  So I rounded up some easy ideas (most on sale!) to help you check Easter baskets off your to do list!  And if a Reese's Peanut Butter Egg or two slips in there, I won't be mad about it!
Pottery Barn Easter Baskets
If you are needing an actual basket, all of these are 40% off (between $9 and $14) with fast, free shipping!  ORDER by 11:00 CST on 3/28 for standard shipping.
Toy Sale
All toys are $10 off when you spend $50, $25 off when you spend $100 here.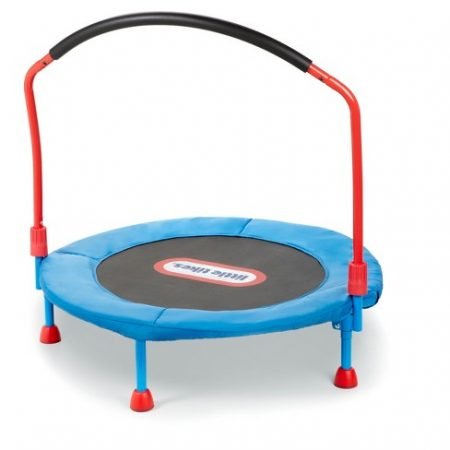 This personal trampoline is $10 off, plus the $10 or $25 off depending on how much you spend!  This is always a hit for littles!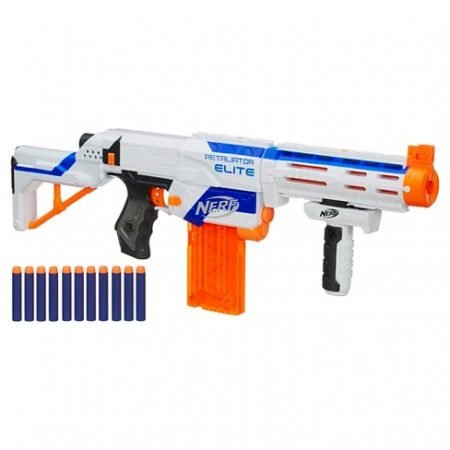 We saw a big group of boys having nurf gun wars at the park the other day and having SO much fun!  It is crazy how many different ones here are now!  Find them on sale here. 
Movies
Many of these new releases and family favorites are on sale for the next few days, as much as 50% off!
We just grabbed this movie and love it!
Games
All games and toys are currently  $10 off if you spend $50, $25 off if you spend $100
Girls' PJs
All on sale!
Boys' PJs
All on sale!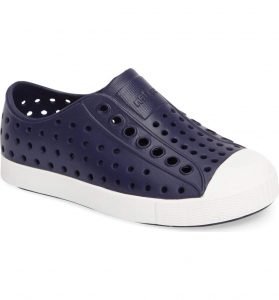 I always buy my boys Natives for Spring/Summer, so sometimes I include them in their Easter baskets!  These get worn pretty much every day all summer long!  Last year we got these that glow in the dark!
Spring and Summer Shoes
All these cute kid shoes below are buy one, get one 50% off!  So many sweet options for spring and summer!  This deal includes women's shoes too if you want to snag a pair for yourself!
Outdoor Fun
Lots of these options are also part of the spend $50, get $10 off, spend $100, get $25 off.
This basket is obviously geared more toward babies and toddlers, but could work for older kids too!  Maybe sub the hooded towel with pj's, an age appropriate book, bath bombs and lotion!

Hooded Towels and Bath Robes
All are Amazon Prime with great reviews!
Sweet Bedtime Books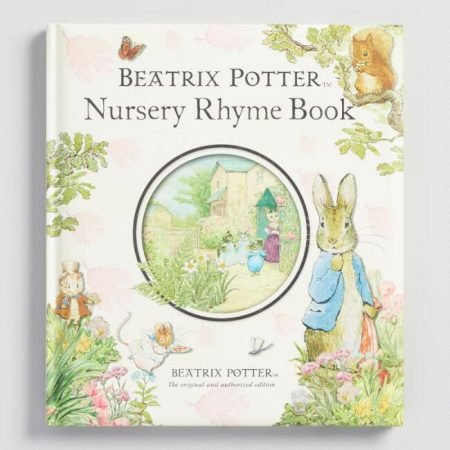 World Market also has a whole line of adorable Peter Rabbit books and products (plates, toys, ets.) that are all 50% off, some vintage Peter and some new like the movie!  Find it all here.  
Bathtime Fun
Super Hero Capes
Another fun gift I always share for kids are these little superhero capes!  These have been a go-to birthday gift for me for years!  You can give the whole set or split them up.
These always get played with at our house, and are great for a big span of ages!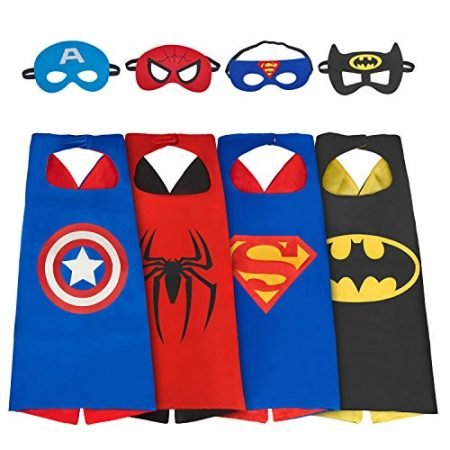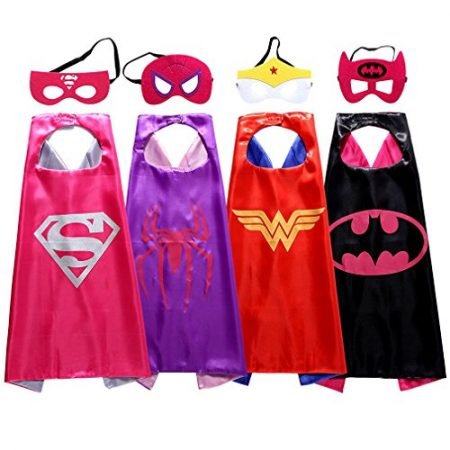 Girls' Version
I hope some of these ideas will make your bunnies smile!  We are looking forward to Easter egg hunts, egging friends (see post here), our Bunny breakfast, and most importantly celebrating that He is risen!!