I love, love carrot cake!
It is one of my very favorites, so it's no surprise these muffins are right up my alley!  They have 2 surprise ingredients in them that make them unique and oh so good:  pineapple and applesauce!
Might sound strange, but these two things give them a little unique kick and keep them from being dry.  They also sweeten them a little more naturally, as this recipe does not call for much extra sugar!
We made these as part of our Bunny Brunch!
Check it out here.
Ingredients:
Cupcake liners or non-stick spray
1 cup finely grated carrots (4-5 large carrots)
1 cup all-purpose flour
2 teaspoons ground cinnamon
1 teaspoon baking powder
1/2 teaspoon baking soda
pinch of salt
1 8 oz. can of crushed pineapple in pineapple juice
1/2 cup light brown sugar, packed
1/2 cup unsweetened applesauce (we used leftovers from this recipe)
1/2 cup unsalted butter, melted
1 large egg
1 teaspoon vanilla extract
Directions:
Preheat oven to 350 degrees.  Line a 12 cup muffin tin with liners or spray with cooking spray.
I bought these little cuties at World Market.
Grate carrots and set aside.
In a large bowl, mix the flour, cinnamon, baking powder, baking soda and salt.
In a medium bowl, mix pineapple with juice, brown sugar, applesauce, butter, egg, and vanilla.  Whisk to combine.
Mix the two bowls (wet and dry ingredients) together and add in grated carrots.  Stir until dry ingredients are fully combined, but do not over-mix.
Distribute evenly between 12 liners.
Bake 20-22 minutes.  Cool 5-10 minutes before serving.
I hope you love these carrot cake muffins!  Perfect for breakfast, brunch or dessert!
Shop the Post:
And for more muffin recipes, check out these posts:
Apple pie crumbly muffins!
Find the recipe here.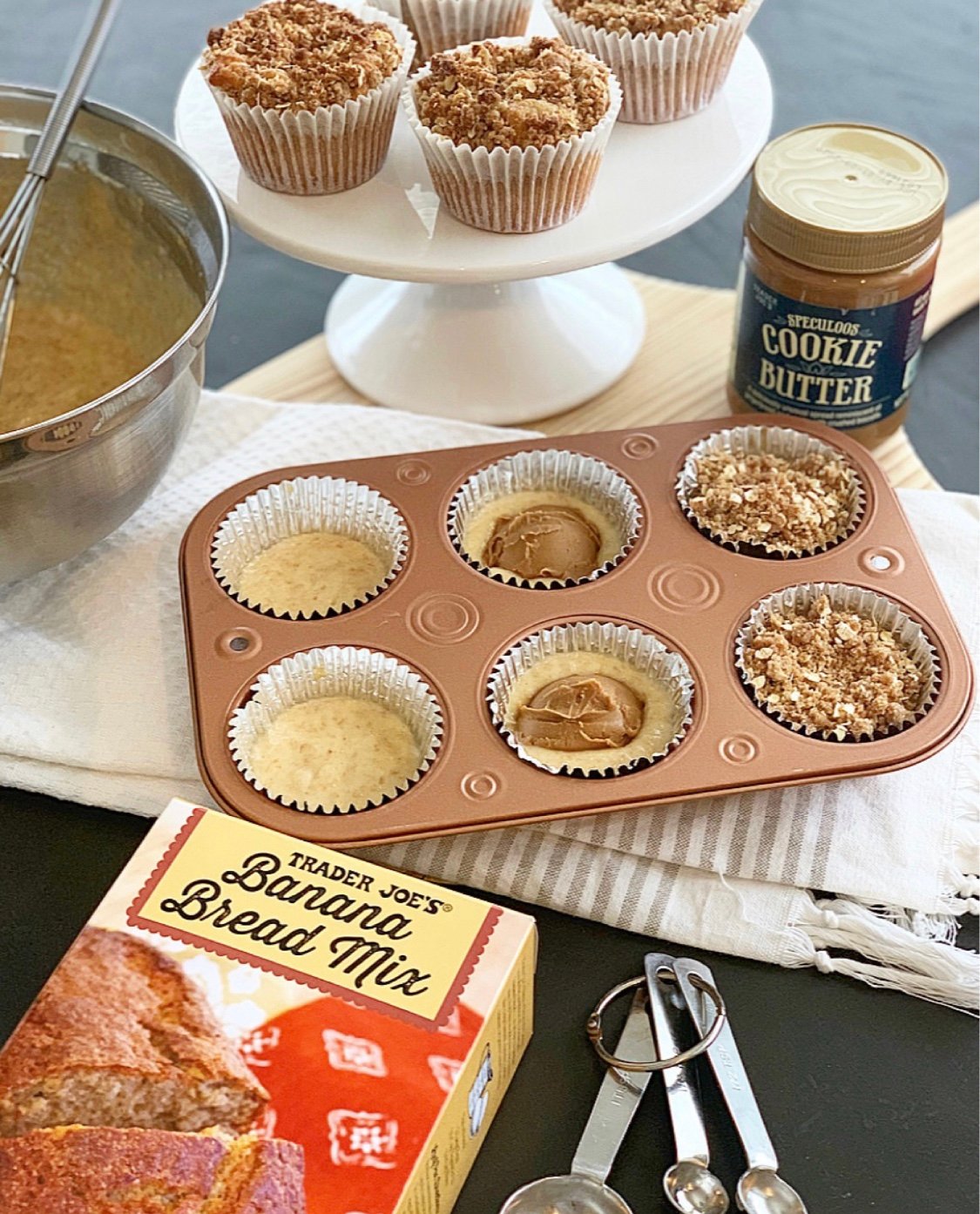 Trader Joe's Cookie Butter Banana Muffins
Find the recipe here.