Grilled peaches with bacon and basil….did you read that and think, really?!?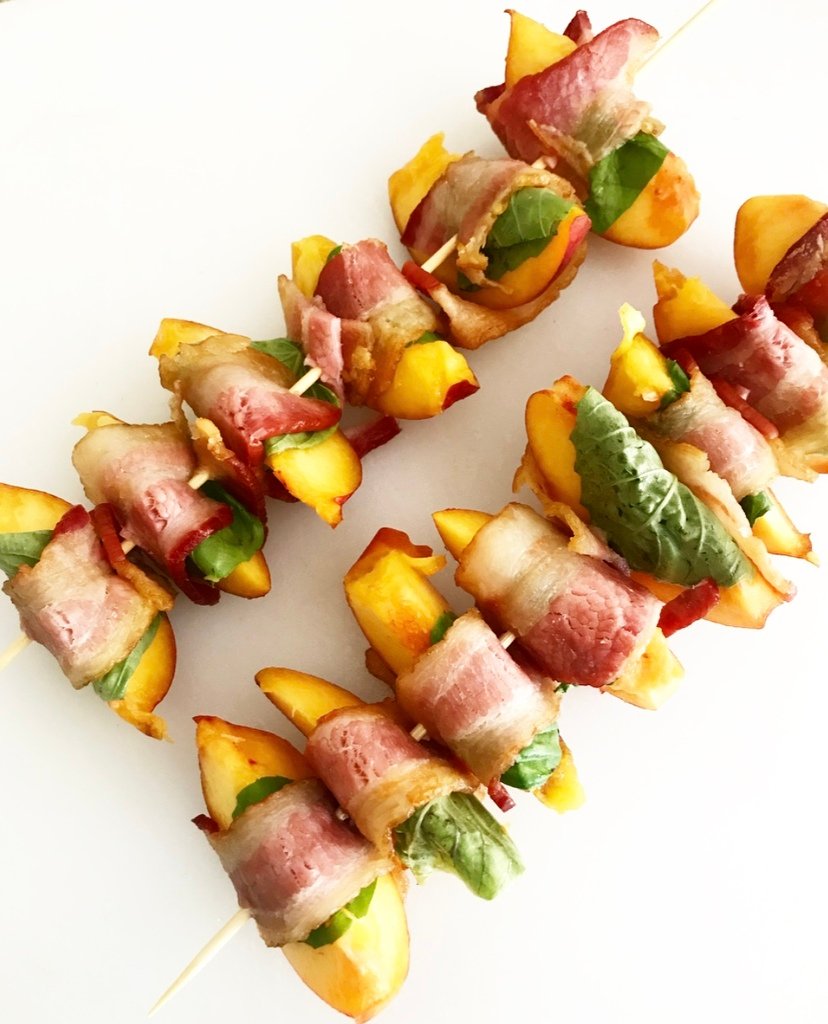 I know the combination may sound strange, but it really is a mix of sweet and savory that is simply perfection!
These make a perfect appetizer and take just minutes to make!   We have made them several times this summer and have two slightly different methods based on the thickness of the bacon you use.  I promise neither are complicated….and who can be mad when there is bacon involved?!?
Ingredients:
Fresh peaches, sliced – Decide the number of peaches based on how many people you plan to serve.  I generally get 5-6 slices from each peach.
Bacon – 1 strip for every 2 peach slices.
Fresh basil – 1 leaf for each slice of peach
Toothpicks or a skewer
Directions:
Wrap each peach slice with a basil leaf and then 1/2 a slice of bacon on the outside.  Spear with a skewer or toothpick.
For THINNER bacon we found it was completely fine to cook the bacon completely on the grill.
For THICKER bacon we found that it worked best to cook the bacon about 80% before wrapping it around the peach and basil.
Place the wrapped peaches on the grill and cook until the bacon is done to your preference!
An appetizer that's a little different, and oh SO good!  Enjoy!