It was our very LAST full week of summer friends!
My oldest turns SIX and starts KINDERGARTEN on Wednesday (cue Bethany crying in the corner!)  It's going to be emotional, but we were committed to making the most of the week! Lots of time outdoors, swimming, skating, playing, and time with friends that we may not get to see as much once the business of the school year begins!
We went roller skating with friends (hello 5th grade flashbacks!).  My oldest fell more times than I can count, but he kept getting up, over and over, and improved so much in just a few hours.  I asked him if he had fun even though he fell so much and he said, "Of course Mom! It's ok to fall when you try something new!"  It just made me wonder how much we miss out on as adults for fear of looking foolish, failing or falling…
which I tried to remember when I tried paddle board yoga at the lake with some girlfriends this week….
Pro tip:  A couple of glasses of Rose before class will NOT improve your balance!  I might have fallen in a few times….but it was fun regardless!
The BEST Summer Drink Recipe
Summer may be coming to an end, but we still have plenty of warm days to enjoy THIS DRINK which we have named Summer In a Cup
My mother-in-law shared this recipe with me, and I have made it ALL summer long.  I promise you there is not a person that has tried it that has not raved about how tasty and refreshing it is….and just three simple ingredients!  Find the recipe here!
5 Easy Ways to Perk Up Your Porch
And as promised I recapped my porch refresh with this post called, "Five Easy Ways to Perk Up your Porch"
If your porch has seen better days …like my pathetic porch here….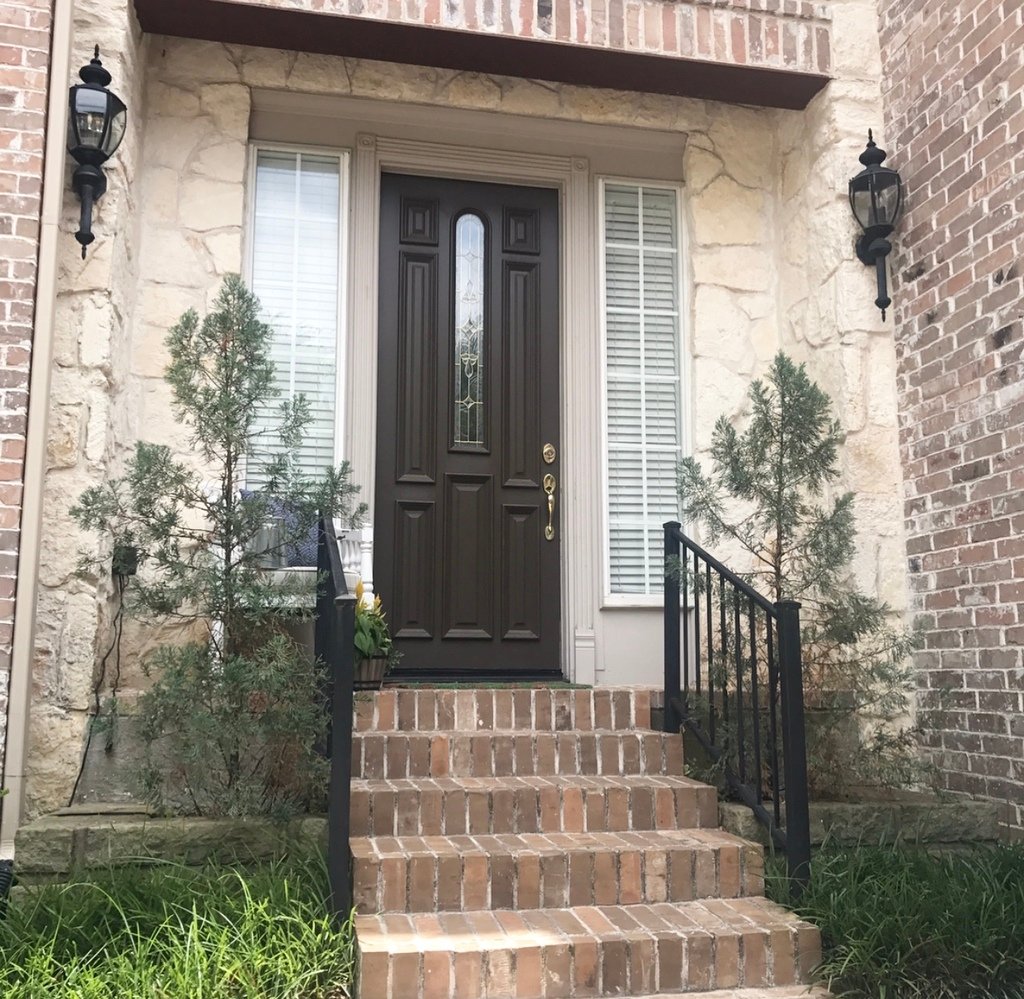 I hope these five easy ideas will motivate you to put a little pep back into your porch!
Definitely an improvement!  Hoping this brings a smile to those who enter my door, and of course the guy who sees it most….my Amazon delivery guy!  Kidding…
Nordstrom Rack Try On
I also shared a few deals I found recently at Nordstrom Rack!  A cutie camo jacket, some athleisure wear, tons of Nike apparel on sale and this casual top to name a few!  I am FAR from model status, but I always feel like it's nice to see clothes on real people!  You can find it all here. 
Faith Over Fear
As I head into a week that I have both been excited about and dreaded all summer, I plan to cling to these verses, Psalm 34:4-7. If you have any anxiety or fear as we start a fresh week, I hope you will find comfort in it too!  May we be "radiant with joy" that only HE can give!
As always, thank you for stopping by!