If your family loves popcorn and Trader Joe's cookie butter, this five minute cookie butter popcorn is a MUST!
We love a good movie night at our house, and movie night snacks are a requirement.  This popcorn tastes like something you would find at a gourmet shop, but you can make it at home, in five minutes, with just three ingredients!  Savory and sweet…one of my favorite combinations!
Ingredients:
Your favorite microwave popcorn- I used 1 bag, about 4 cups
Mine was already salted, but you may want to add salt if yours is not!
1/2 cup of cookie butter
If you don't live near a Trader Joe's, you can purchase cookie butter here.
It is more expensive than in store, but an option!
2 tbsp butter
Directions:
Pop your corn according to the package instructions.
Put cookie butter and butter in a microwave safe dish and and melt in the microwave for 20 seconds.  Stir.  Melt for 20 more seconds. Stir.  Repeat until melted and combined.
In a large bowl, pour your butter and cookie butter mixture over your popcorn and stir until combined well.
That's it!  SO fast, easy and delicious!
And if you love cookie butter as much as we do, be sure to check out these yummy cookie butter recipes too!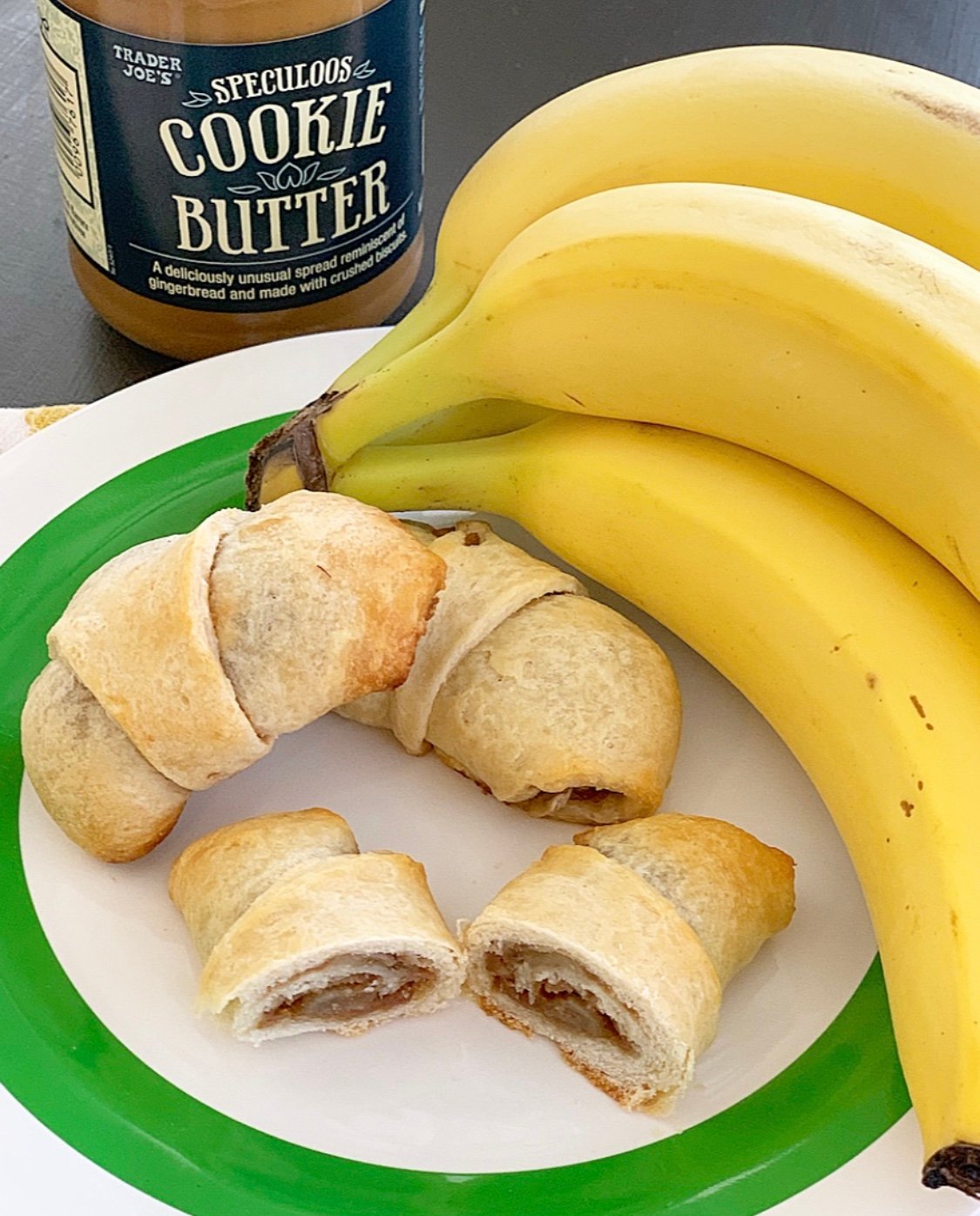 Banana Crescent Rolls