I am excited to share these Trader Joe's turkey bolognese stuffed bell peppers with you today!
Over on my Instagram page I have a segment called Trader Joe's Tuesday where I share an easy recipe using Trader Joe's ingredients each week!
If you love Trader Joe's as much as I do, I hope you'll follow along here.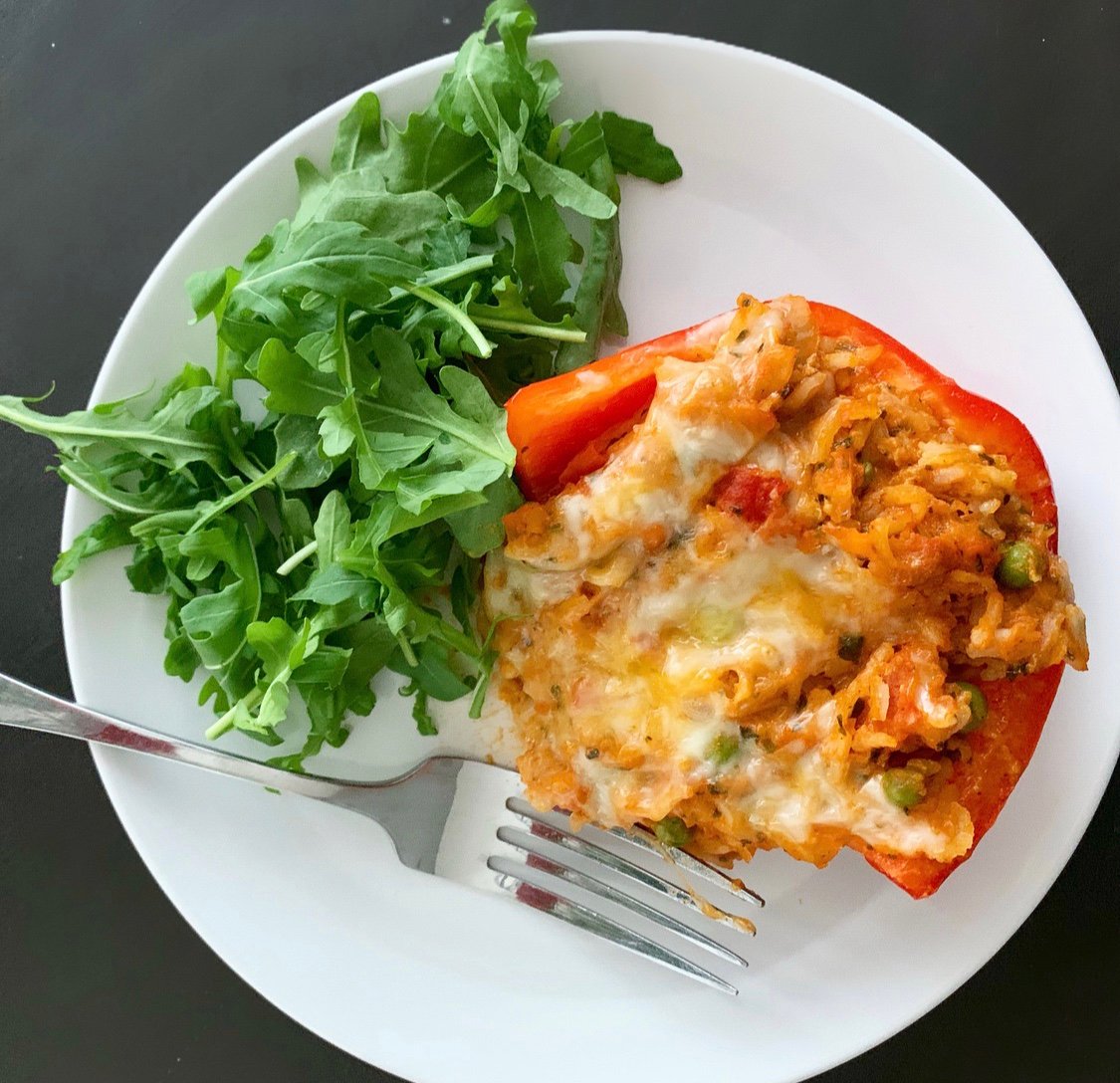 This recipe has just a handful of ingredients.  It takes 10-15 minutes to prep and 25-30 minutes in the oven.  It is one that you could prepare ahead of time and just stick in the oven when you get home!  Hearty, great flavor and super easy to make!
Such a great weeknight meal!
Ingredients:
Trader Joe's "Just Sauce" Turkey Bolognese
Trader Joe's Chimichurri Rice with Vegetables
1 1/2 cups of cheese of your choice, divided
2-3 Red Bell Peppers
Olive Oil
Directions:
Preheat oven to 375.
Cook the turkey bolognese and chimichurri rice in the microwave per the package instructions.
In a large bowl, mix the turkey, rice and 1 cup of cheese.
Wash, half and scoop out the seeds from your bell peppers.  Drizzle lightly with olive oil and place in an oven safe dish.
Scoop your turkey mixture into each pepper half and top with remaining cheese.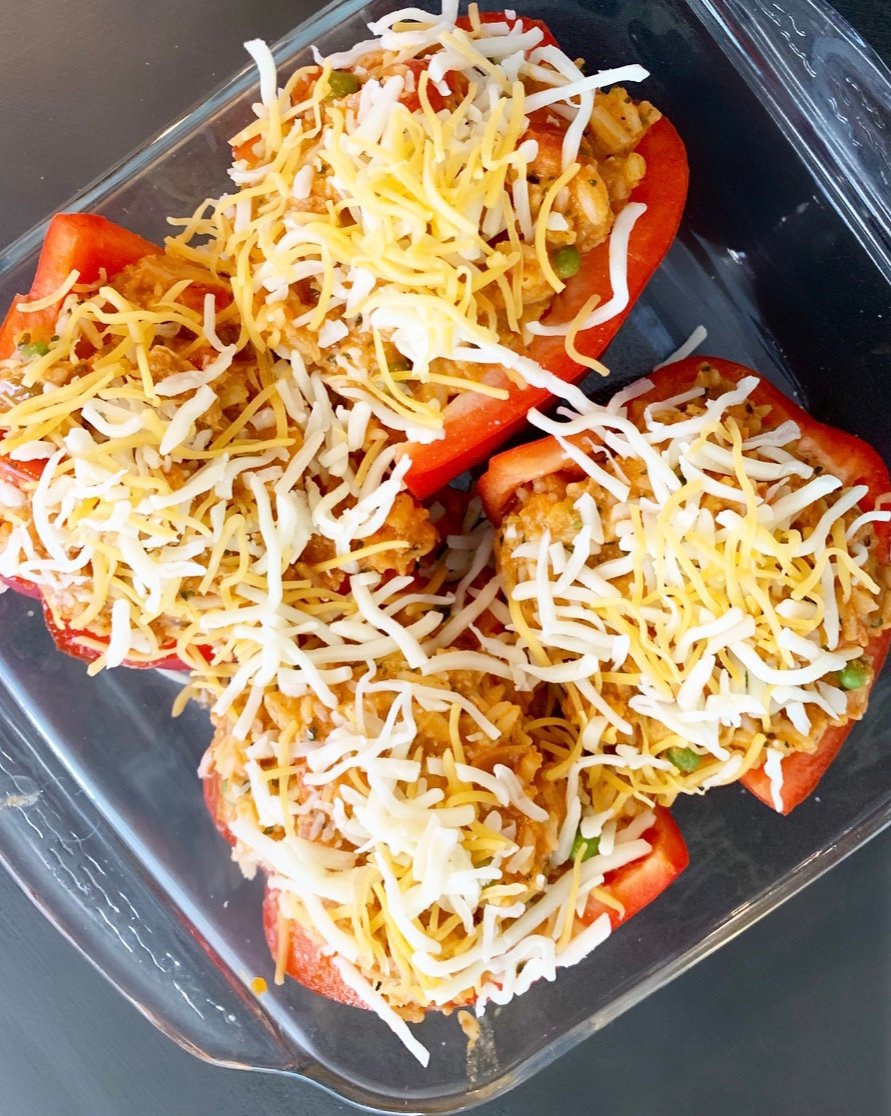 Cover with foil and cook for 20 minutes.  Uncover and cook 10 additional minutes, or until cheese is melted and peppers are tender.
We added a simple arugula salad for some greens!  My boys turned their noses at the bell pepper bowl, but they scarfed down the middle.  The hubs and I loved it all!  I hope your family will too!
And if you love Trader Joe's as much as I do, be sure to check out these other Trader Joe's recipe posts: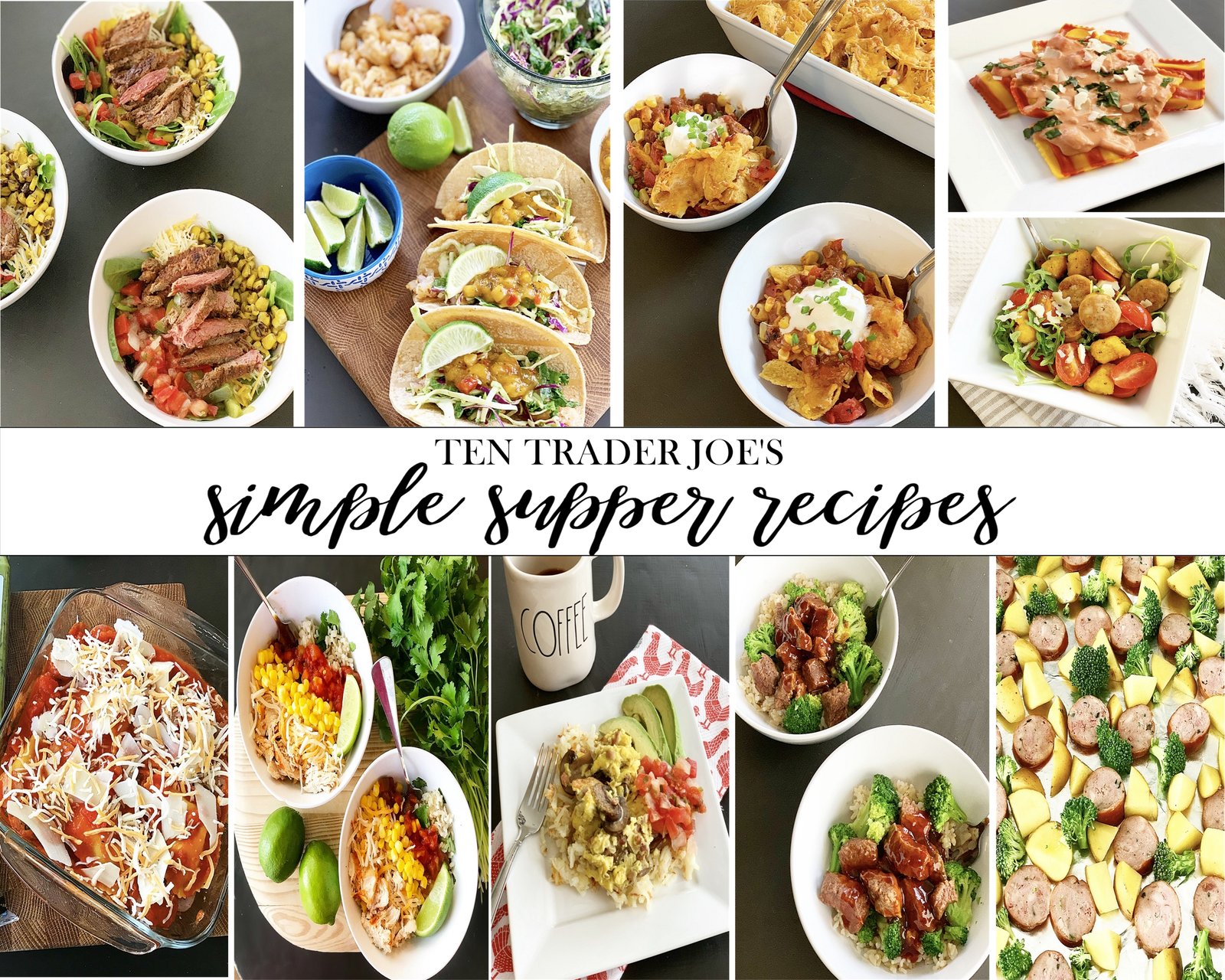 Ten Trader Joe's Simple Suppers here. 
Five Recipes using Trader Joe's Cookie Butter here.