This slow cooker buffalo chicken burrito bowl is easy and so delicious!
It combines this Trader Joe's simple corn dip…
and my slow cooker buffalo chicken!
You can add a base like riced cauliflower or rice if you'd like, but I think it's delicious with or without it!
Ingredients for Slow Cooker Buffalo Chicken
1-2 lbs chicken breast
1 1/2 cups buffalo wing sauce – you want to be sure to choose one that adds flavor, but it not too hot!  We use Frank's Red Hot Wing Sauce 

or Sweet Baby Ray's Buffalo Sauce
1/2 cup apple cider vinegar
1/2 of a 1 oz ranch dressing mix packet here
Directions for Buffalo Chicken
Place chicken in your slow cooker and cover with wing sauce, apple cider vinegar, and ranch dressing mix.  Cover and cook on HIGH 3-4 hours or 6-8 hours on LOW.  Once chicken is done, shred it with two forks in the slow cooker.
Ingredients for Trader Joe's Corn Dip
Trader Joe's Mexican Style Roasted Corn with Cotija Cheese- find this in the frozen food section!
1 can of  Black beans
1 ripe avocado sliced
Salt and pepper to taste
Other variations:  You can add tomatoes, red, yellow or orange bell peppers, onions, lime juice, garlic….whatever your crew likes!
Directions:
Make corn in the microwave per the package instructions in a large microwave safe bowl.
Rinse beans and add beans and sliced avocado to the bowl.
Salt and pepper to taste.
Delicious and simple dip, side dish or taco topping you can whip up in minutes!
Putting it Together:
If you want a base of rice or riced cauliflower, make that first per the package directions.  I skipped that layer this last time!
Then add a layer of the Trader Joe's corn dip.
Top with the shredded slow cooker buffalo chicken.
Add ranch dressing if you'd like!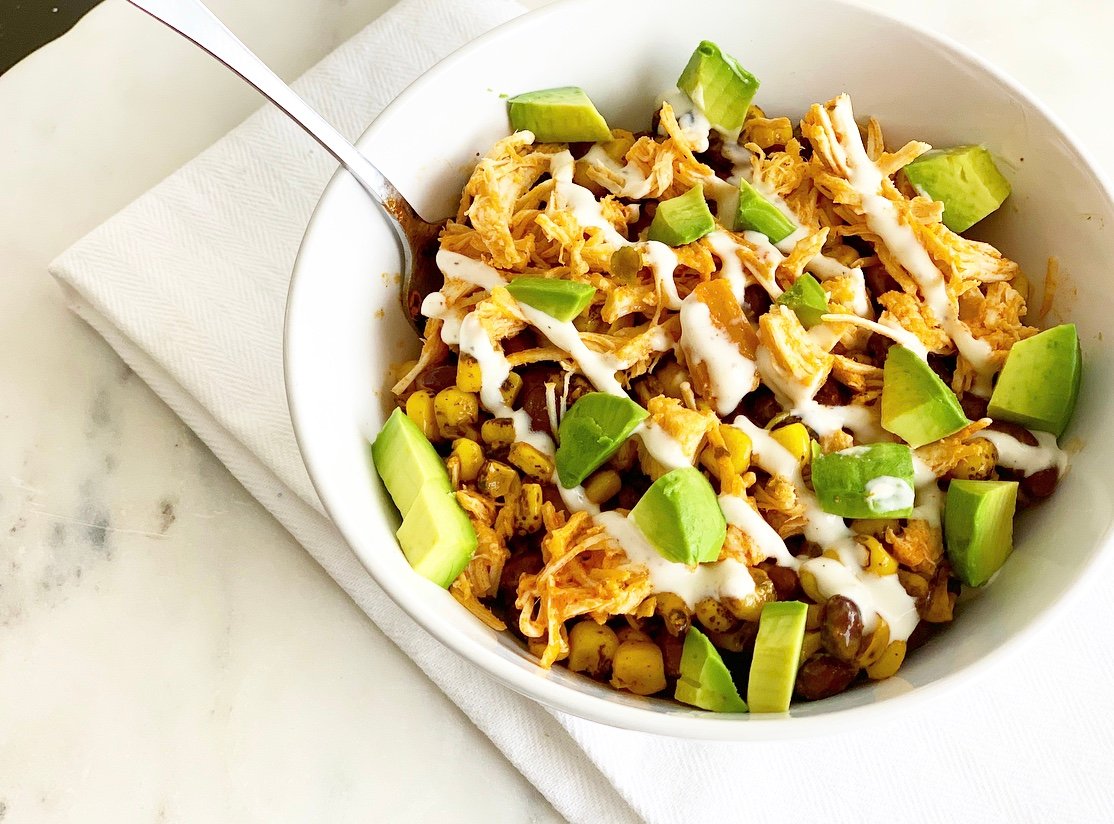 Easy and full of flavor!  This buffalo chicken burrito bowl is sure to please!
And if you love Trader Joe's as much as I do….
I share a recipe using Trader Joe's ingredients every Tuesday on my instagram account.
Follow me here.
Also try….
Ten Trader Joe's Simple Suppers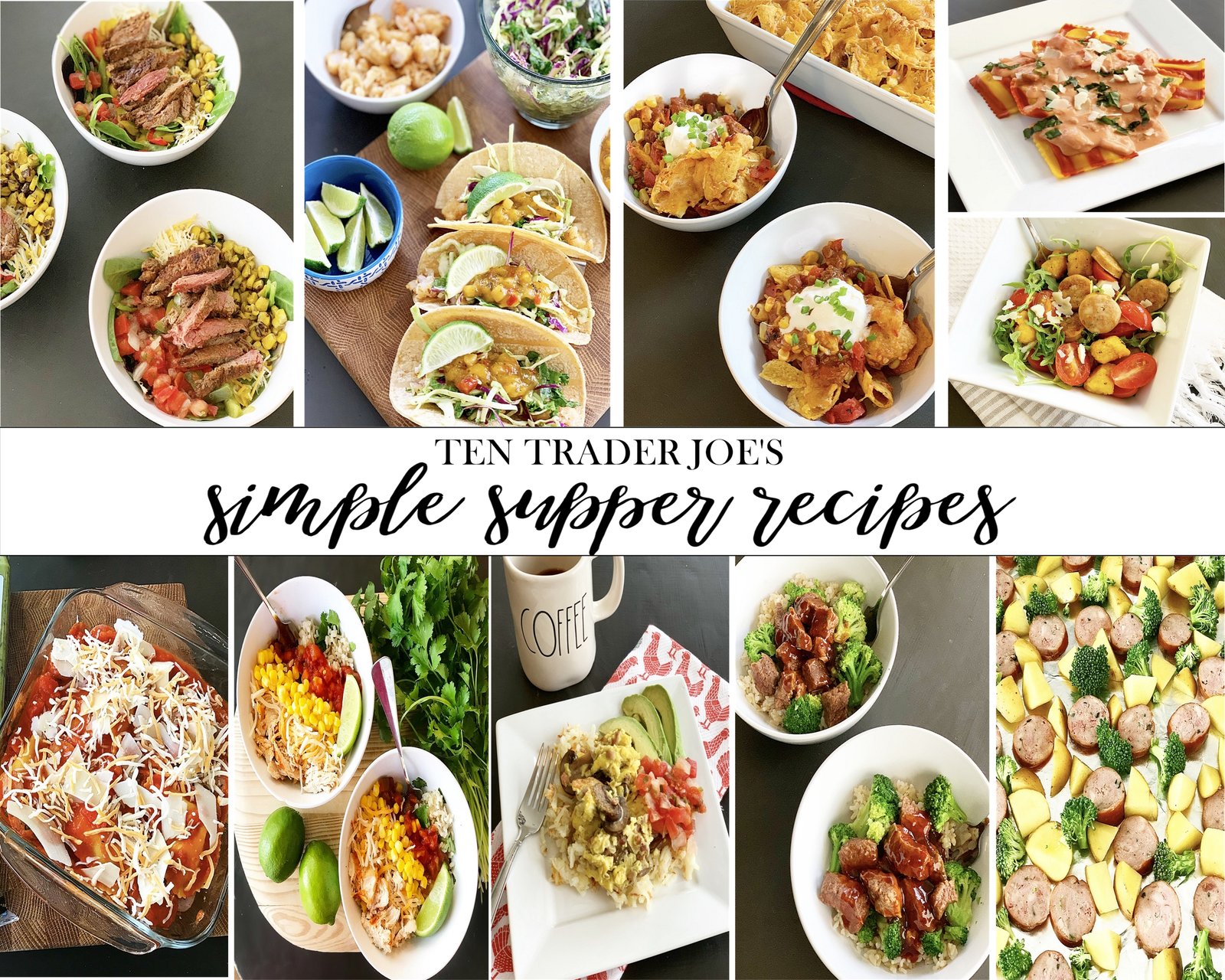 Find this post here. 
Five recipes using Trader Joe's Cookie Butter
Find this post here.