Today I'm sharing a few Christmas favorites from Trader Joe's, along with some new (at least new to me!) finds from my latest Trader Joe's haul.
The Monday our kids headed back to school after Thanksgiving break, four mamas headed to Trader Joe's and were possibly a little too excited!
Here are a few of the favorites we found:
Greenery:
I always love Trader Joe's flowers and greenery, but at Christmas they take it up a notch!
How cute are these little Grinch inspired Grump trees?
Fresh wreaths
and lots of small bundles of winter greens for $2,99.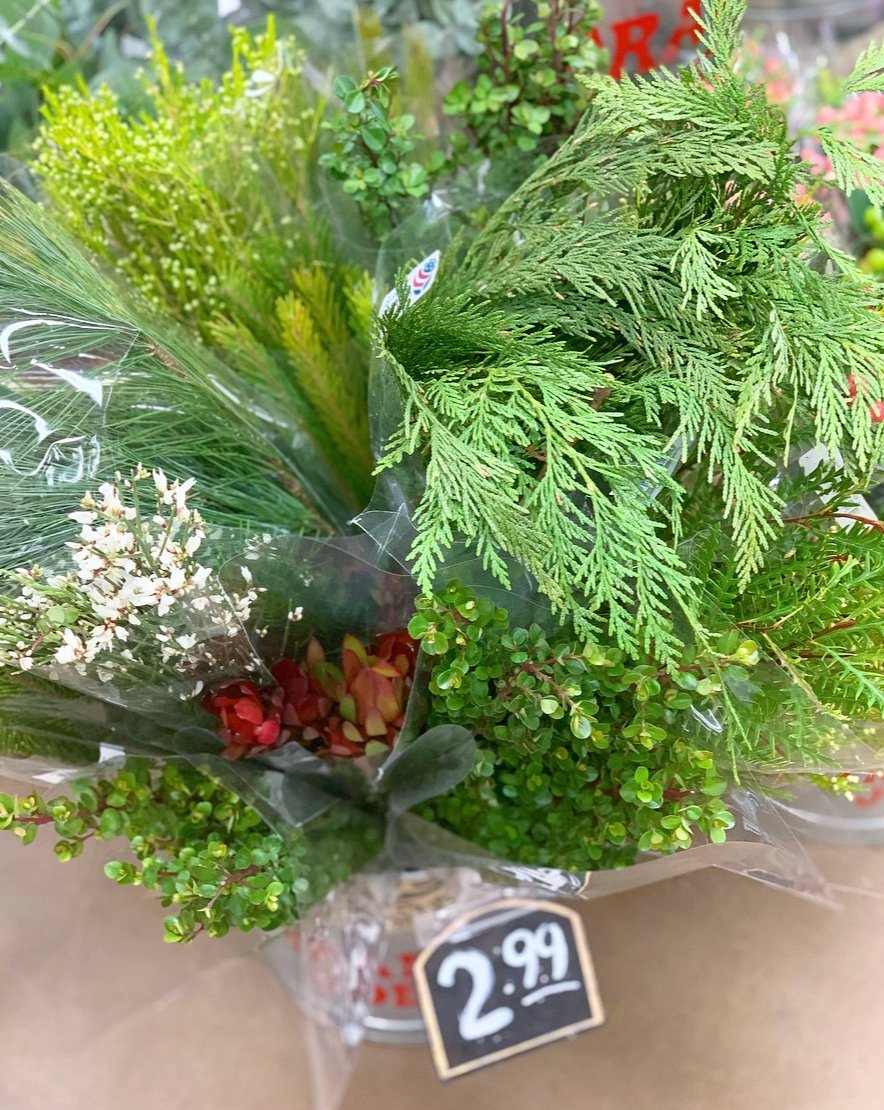 They also had fresh garlands for $7.99.
I put one at the top of my chandelier, and I think it looks so festive and fun!
Dips
I don't think these three dips are seasonal, but this trip was the first time I had seen them.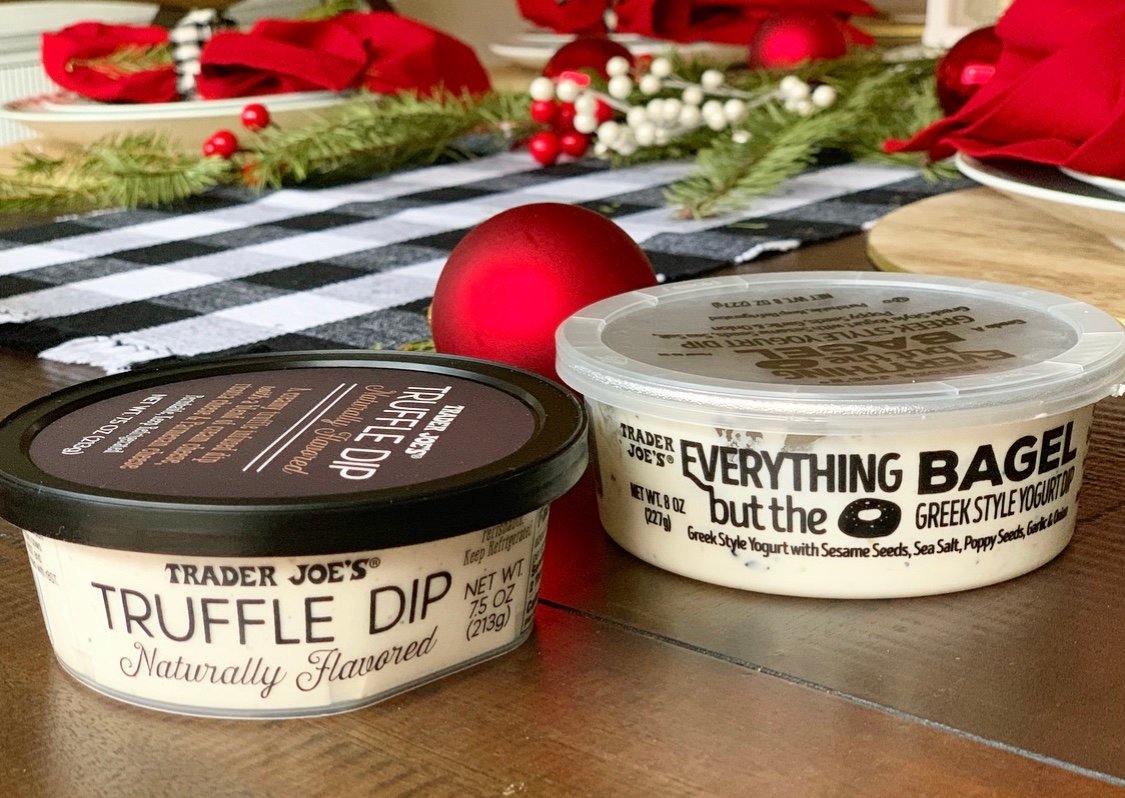 An employee busted open this truffle dip for us to try right there in the store!!  It is a MUST!  My girlfriend also said she poured it over cauliflower gnocchi, and it was amazing!  If you like the Everything But the Bagel seasoning, you will also LOVE this dip.  With pretzel thins, chips, carrots….SO good!!
I have always loved the Green Goddess salad dressing, but just saw this dip for the first time!
I put together this little veggie tray that seriously took five minutes! This tray with this dip would make a perfect appetizer for Christmas parties!
Find the tutorial explaining how to make this veggie tray tree HERE.
Novelties and Stocking Stuffers
I thought these caramel taste testers were so fun!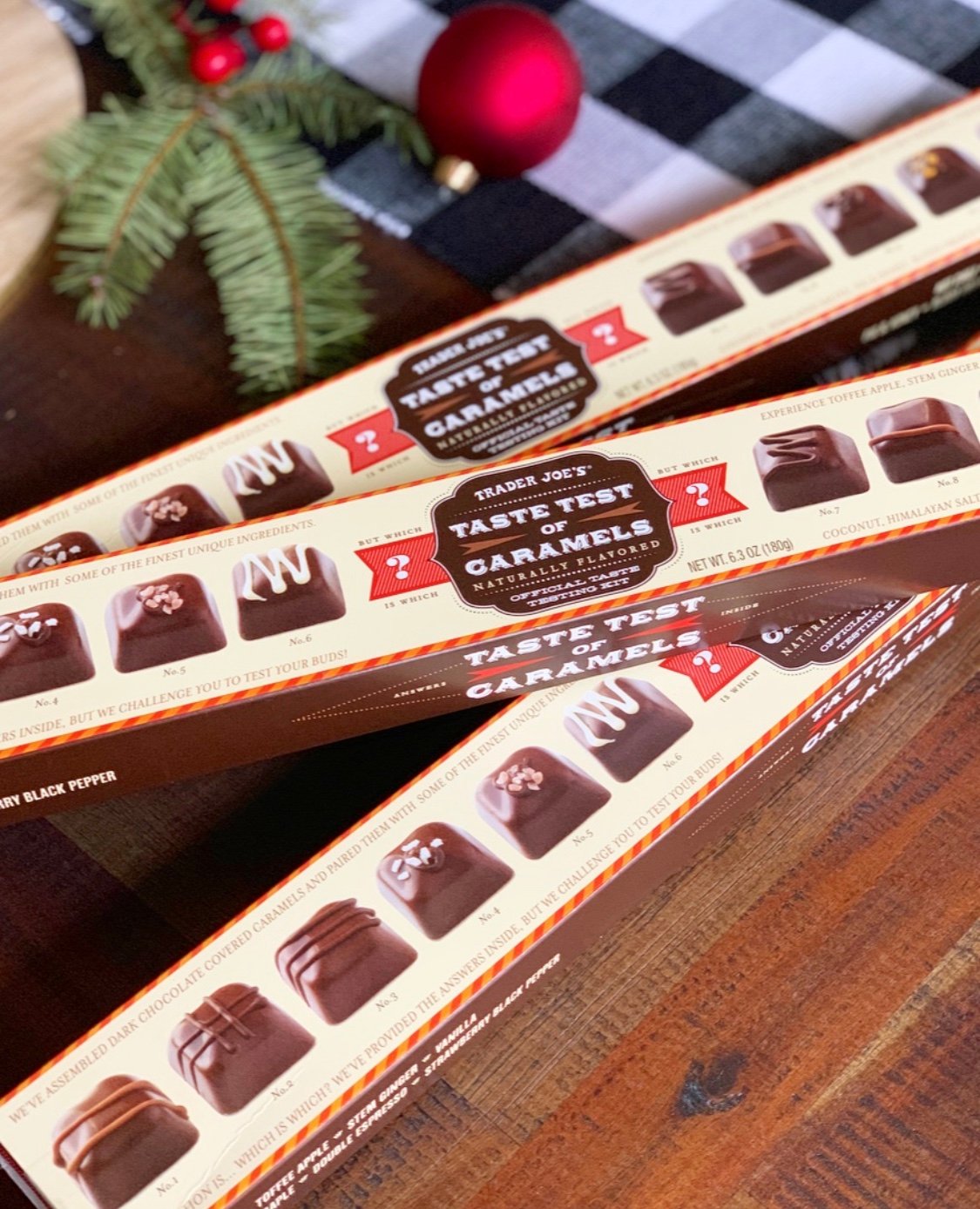 Inside the box there are 12 caramels and a key.  They recommend that you cut each caramel into 4s, put toothpicks in them, and let people guess the flavors.  This might be fun for your Christmas party or with family.  A box is just $5.99.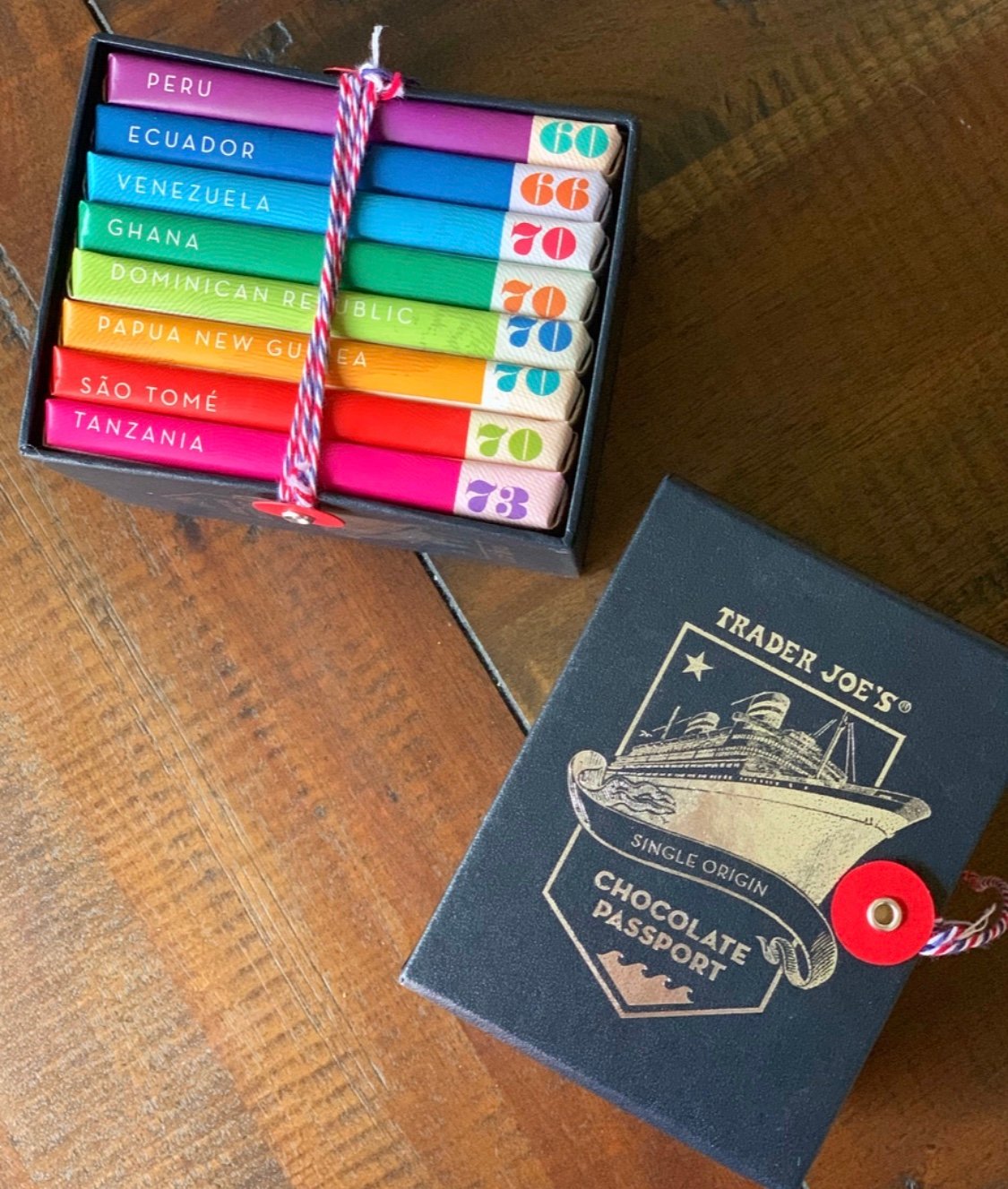 My girlfriend asked me to grab these chocolate passports for her girls' stockings.  They contain chocolate from different countries and are so bright and cute!
I grabbed these boozy truffles for Adam's stocking!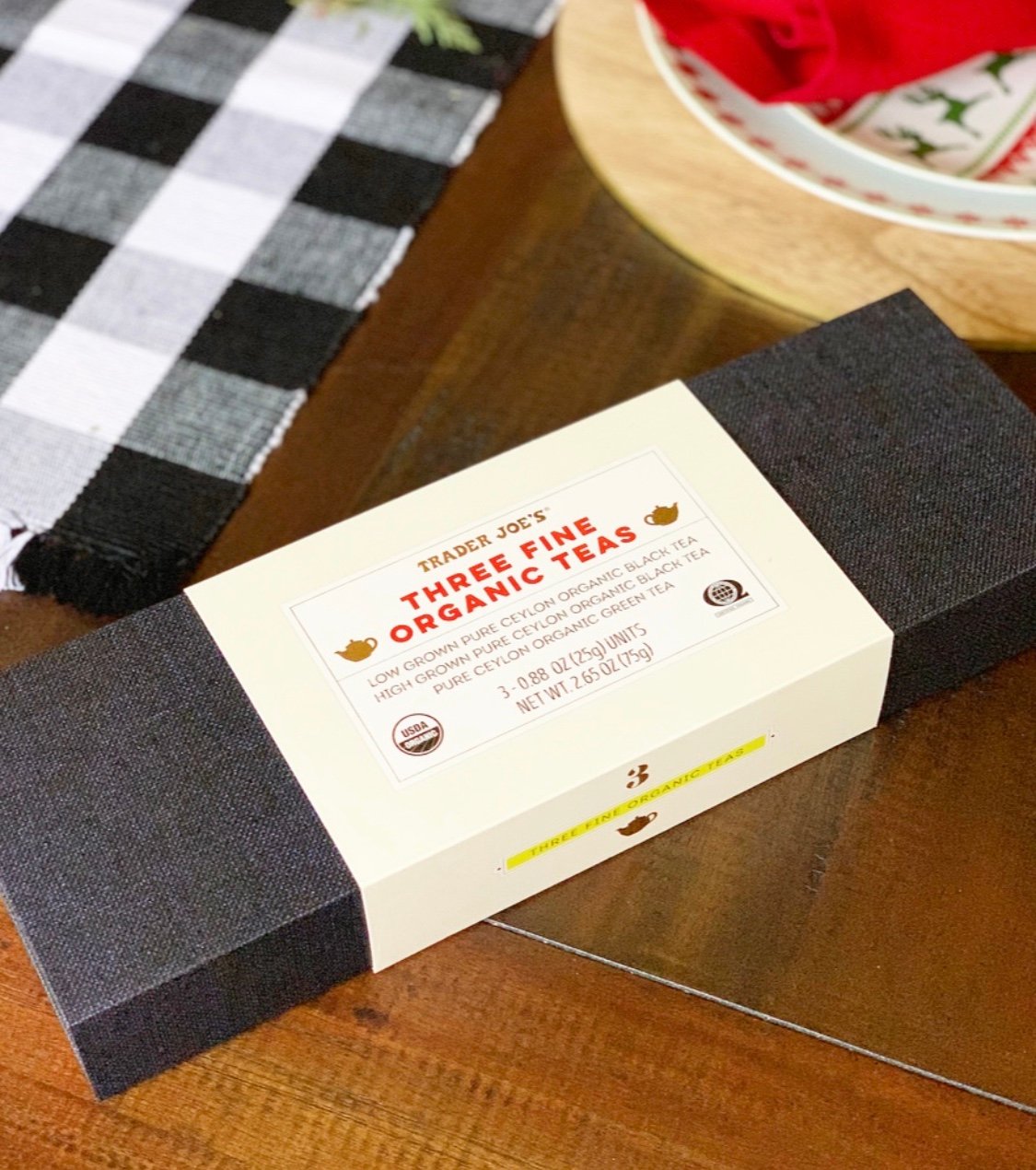 I got this box of three organic teas for my mother-in-law who is a big tea drinker!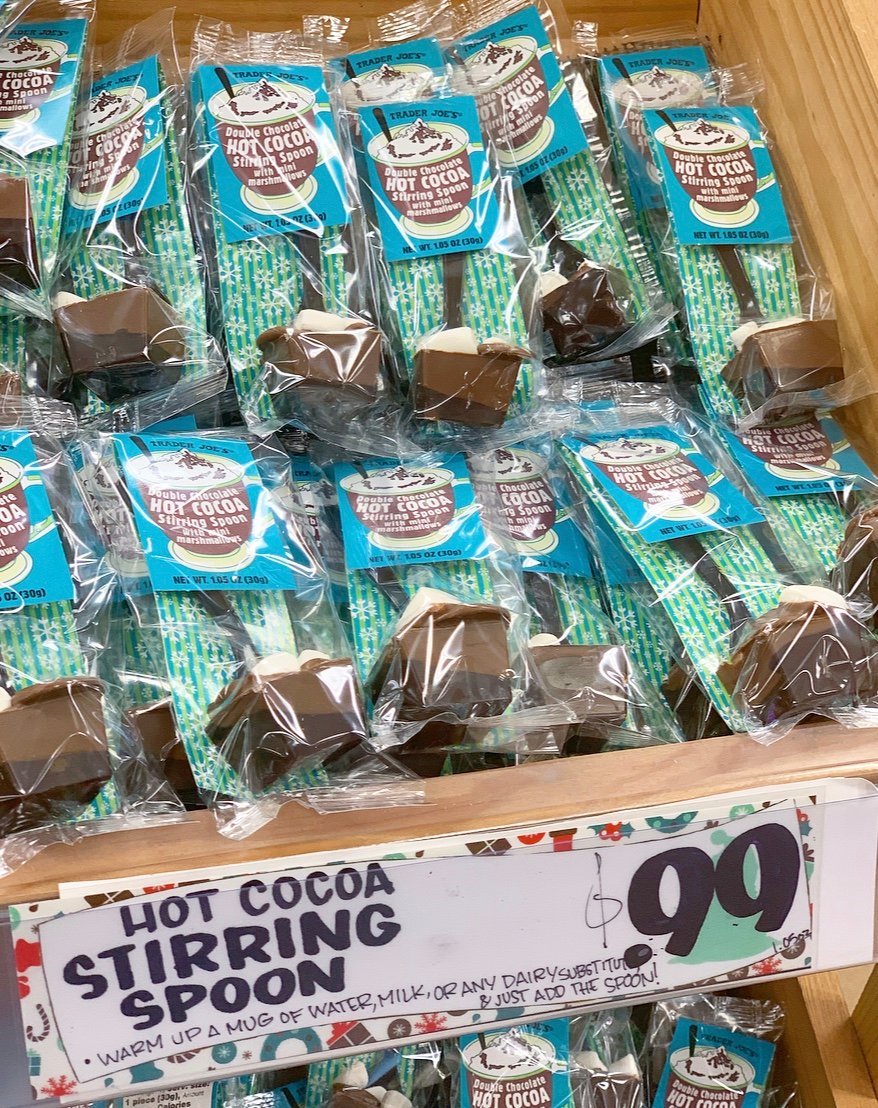 These hot cocoa stirring spoons would be cute as stocking stuffers!
Sweet Treats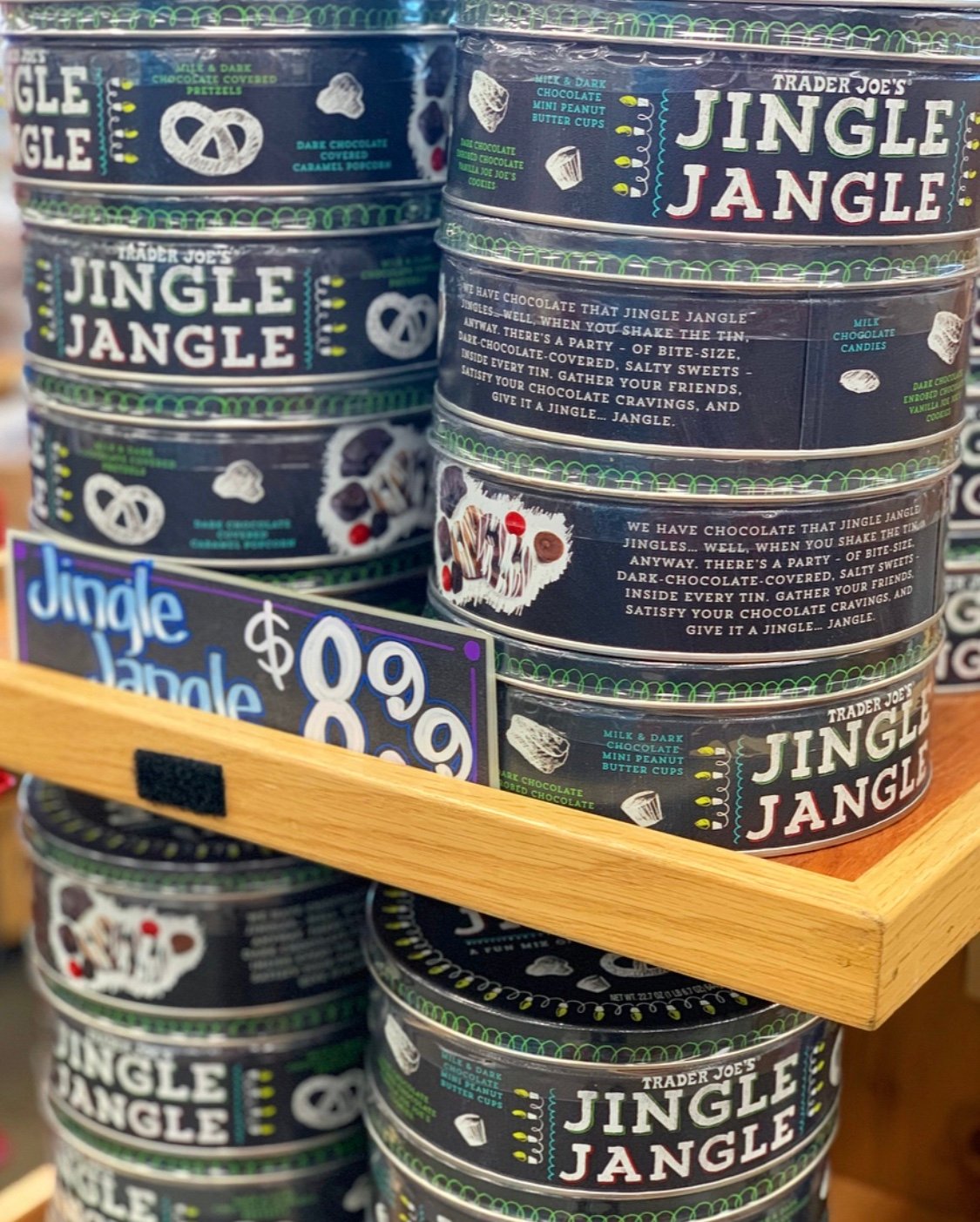 This Jingle Jangle is basically a tub of chocolate covered goodness.  It is perfect to take to the office or for parties!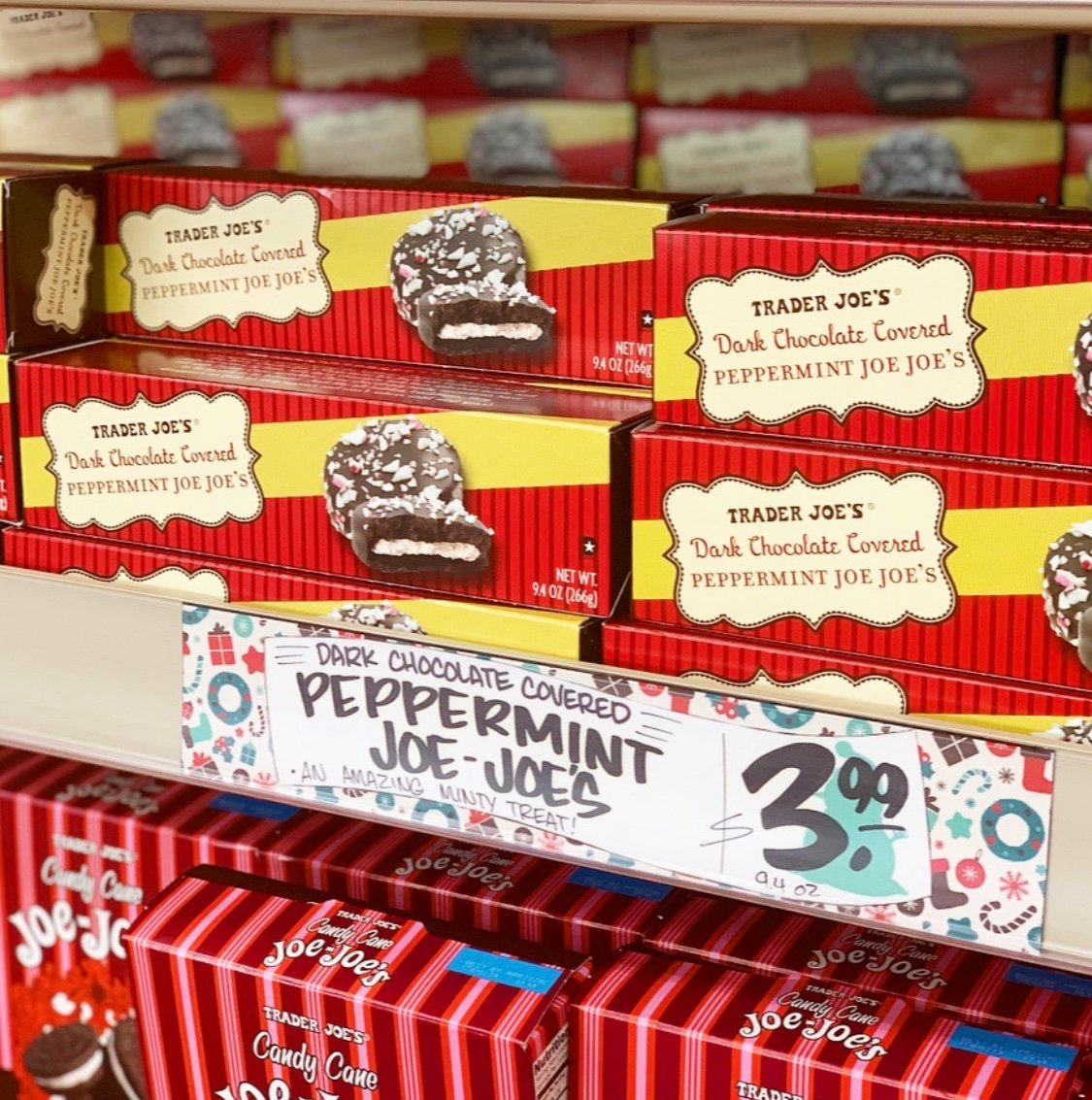 I love peppermint and chocolate anything, so these peppermint joe joe's are one of my faves.
They also have these two items in ice cream form…..killing me Trader Joe's!!  But Christmas calories don't count, right?!?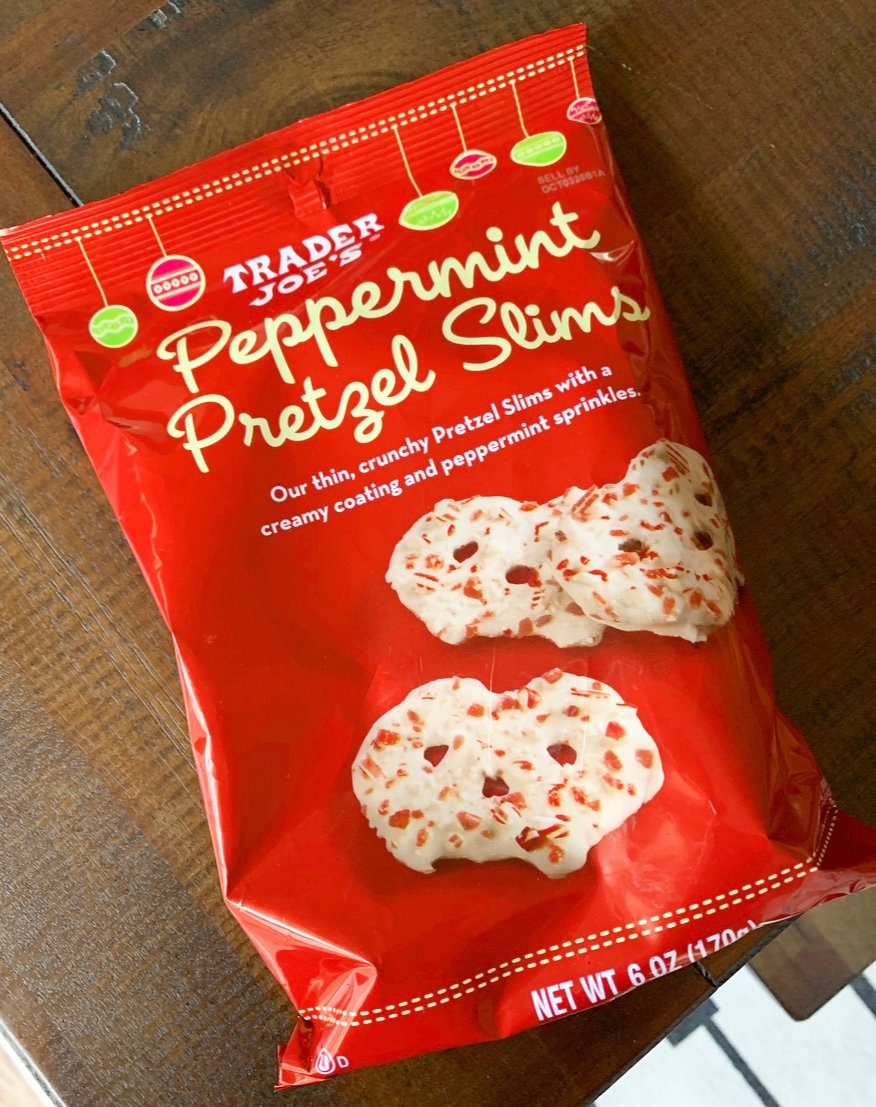 And this stuff is DANGEROUS!  The bag just disappears!
If you've never had a Kringle, they are a yummy Danish pastry.  Trader Joe's has different flavors seasonally, and the almond is hands down my favorite!  These freeze well, so I try to stock up!  You just set them out overnight to thaw and cook them in the oven for three minutes!  I love to pull these out when we have guests staying at our house!
Charcuterie Board

If you are creating a charcuterie board, TJs has everything you need!
This assortment is a great start!
These tend to go quickly as well!
TJ's has an awesome assortment of cheeses, fruit, veggies, crackers, and dips that will make putting a board together super easy!
Christmas Favorites from Trader Joe's
I hope these Christmas favorites from Trader Joe's make you excited for your next Trader Joe's run!  I always love exploring and finding new things to try!