Today I'm working on bathroom organization, as I'm working through my LONG list of spaces in our house that need to be organized!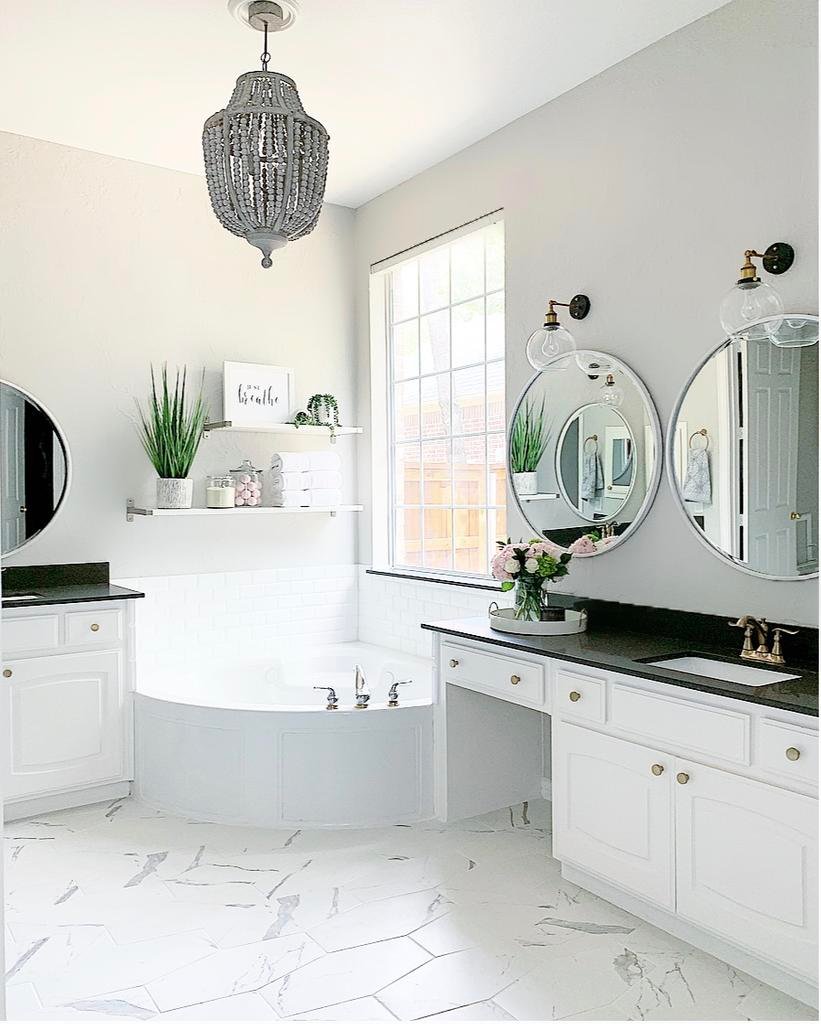 The Purge
If you are new here, we renovated our 90s bathroom a few months ago.  It used to look like this: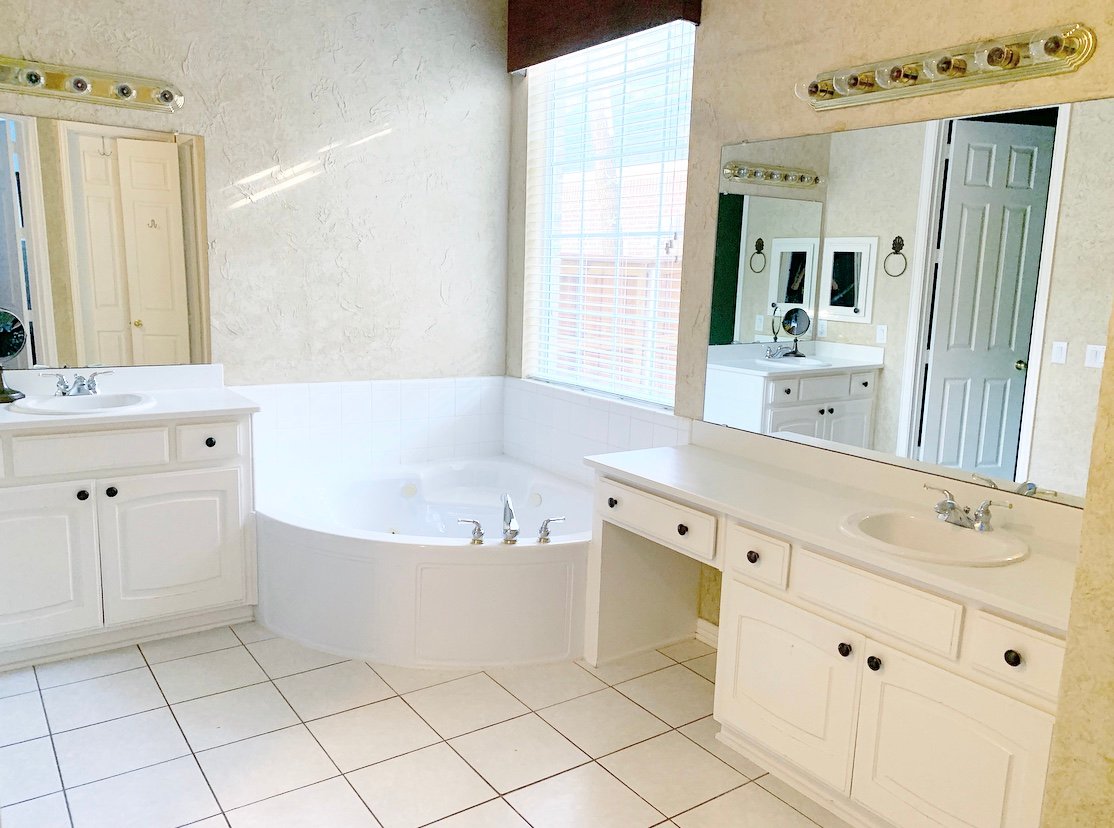 You can see more before and afters HERE.  When we started the renovation everything had to be moved out, so I got rid of a ton of stuff then.  It is amazing how many allllmost empty lotions and product two people can acquire!  Getting rid of things you don't use clears away the clutter and lets you see how what you actually use needs to be divided!
We also purged a lot of towels that were stained or just ratty.  In doing that I realized we had about 20 full sized towels in our bathroom…for the two of us….not really necessary.  So I bought the set above, white for me and dark gray for the hubs.  It freed up a lot of space not having to store all those towels!  If you like a thick, fluffy towel, these are great!  I found them HERE and HERE.
Drawers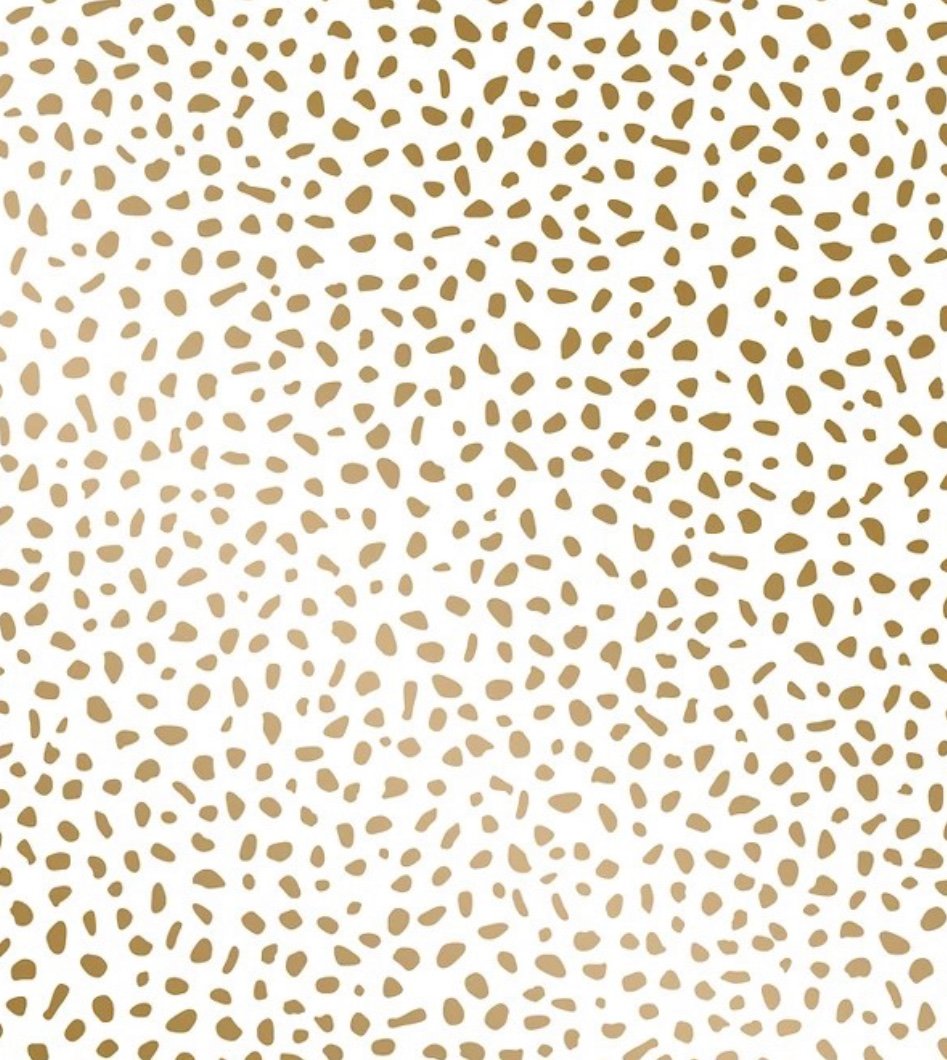 I emptied all the drawers and under the sink and lined them with this peel and stick wallpaper.  If you have been here awhile you know I used Target peel and stick wallpaper in our playroom HERE, and our pantry HERE.  It's fairly easy to use, affordable and most styles are available in store so you can go look at them in person.  Just be sure to get rolls from the same batch as much as possible so that colors match exactly.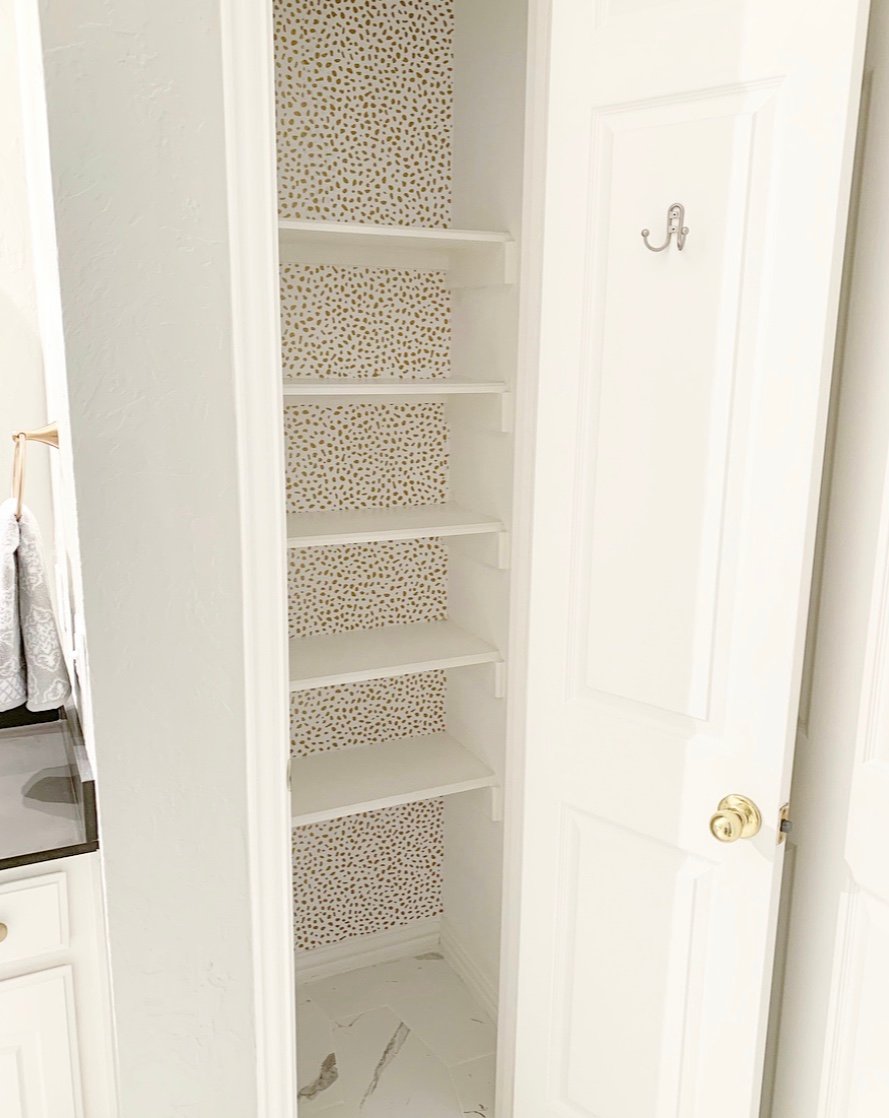 I also used it to line our bathroom closet. I thought this pattern was so fun and the gold goes with out champagne bronze we chose for the bathroom fixtures.  I found this specific wallpaper HERE and you can shop all their peel and stick wallpaper HERE.
I figured out what needed to go in my drawers based on what I use most often!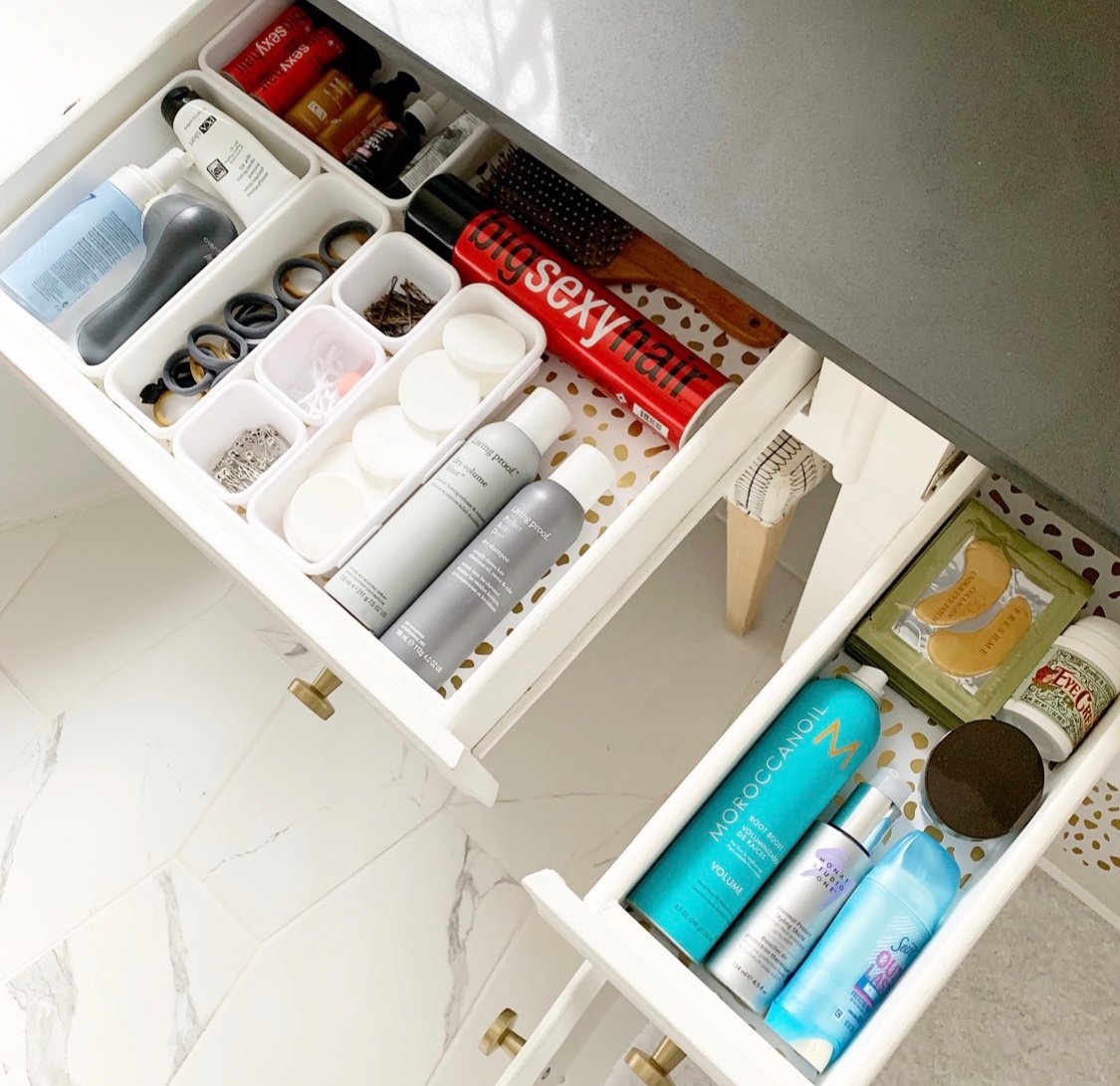 I bought these drawer dividers to help keep smaller items separated and sorted.  They are the same ones I used on my junk drawer.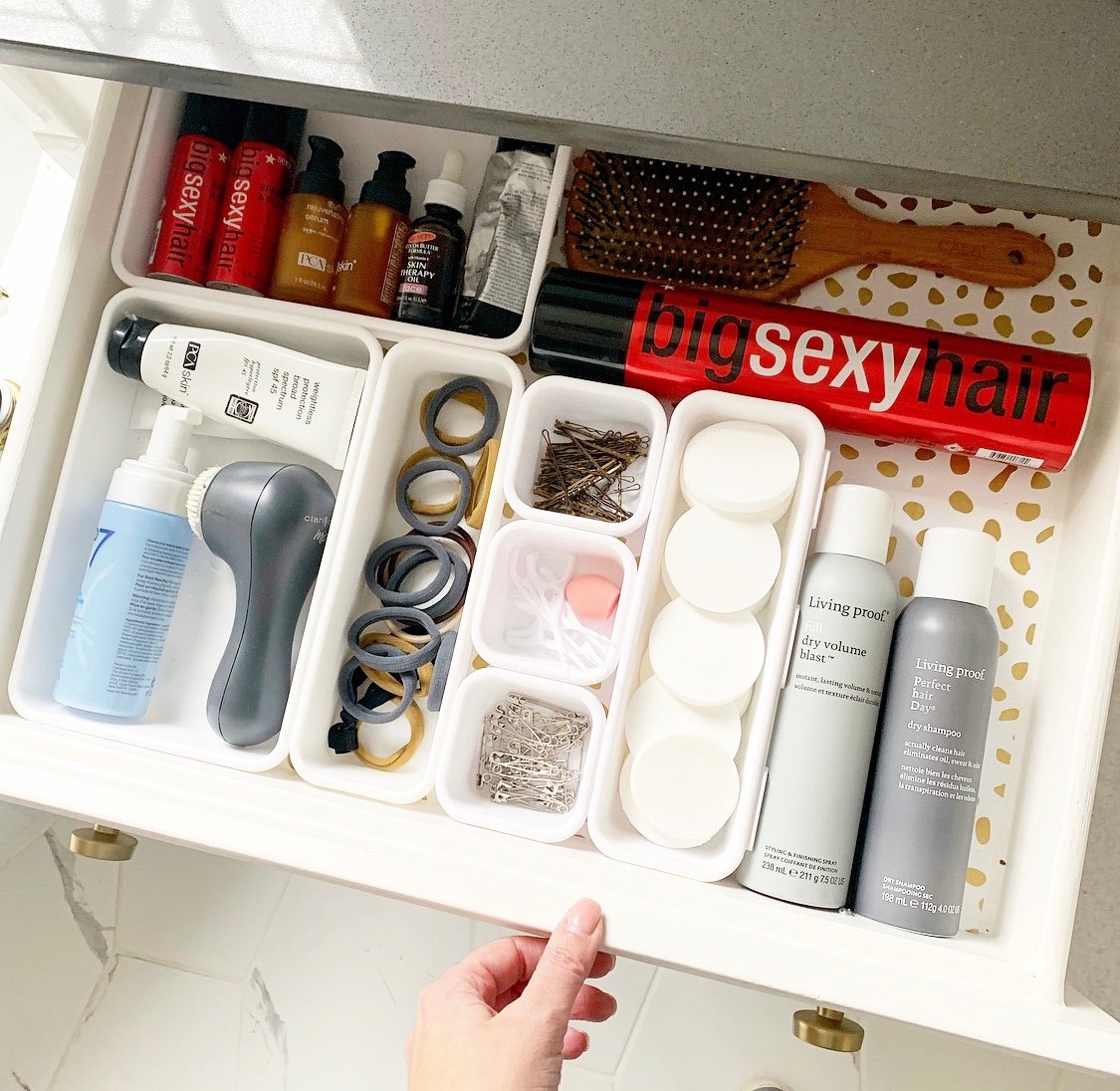 I love that they are affordable and interlocking so they don't slide around when I open and close the drawer.  I can quickly scan my drawer to find something and everything has a set place.  Find these drawer dividers HERE.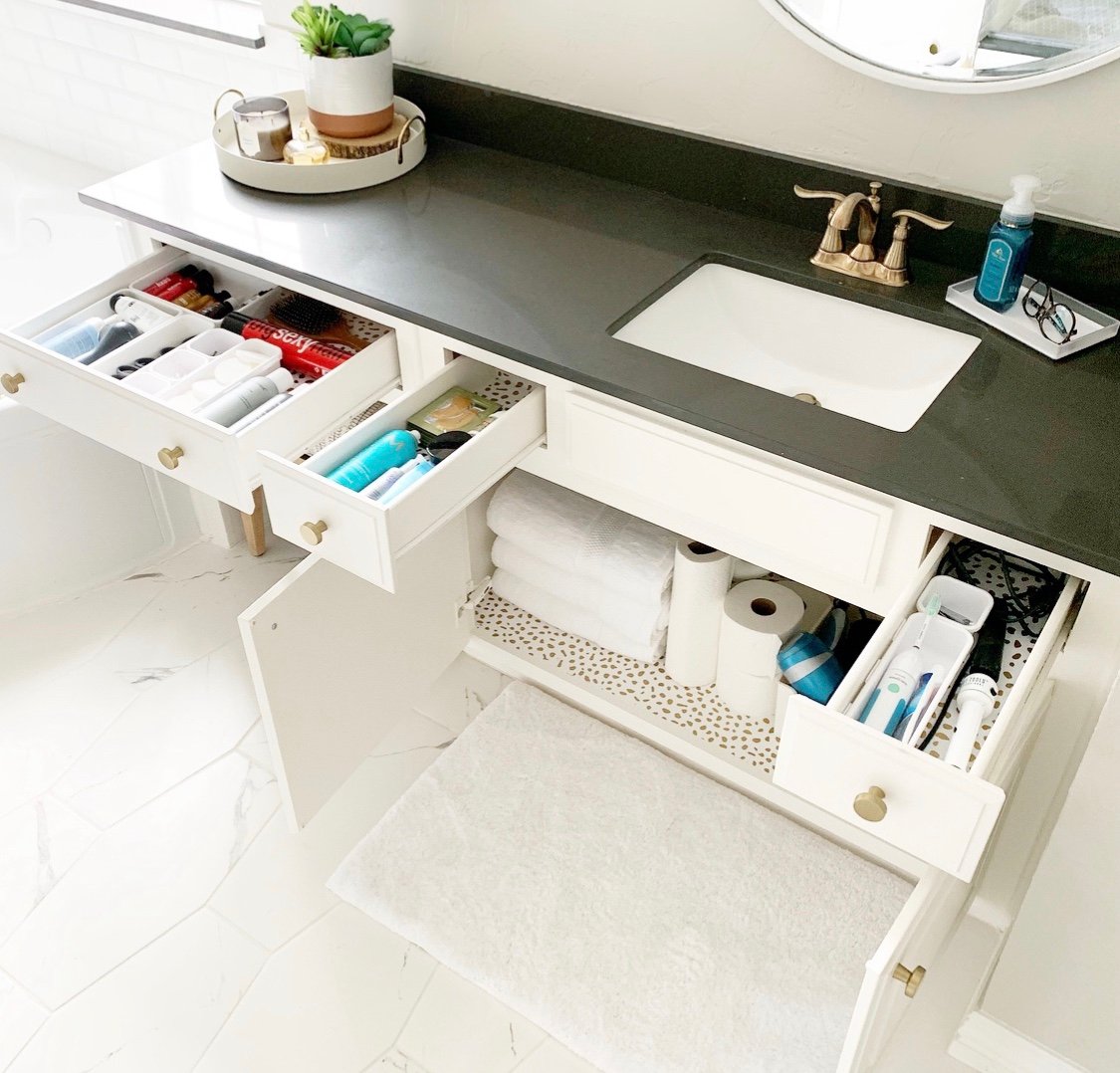 I also lined under my sink with paper and stored my hair styling products there so I can get them off the counter easily when not in use.
Storage and Labels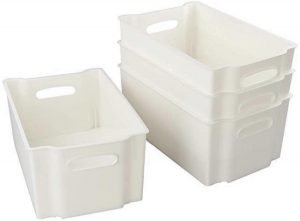 I got these sturdy white bins on Amazon for our pantry.  I have really liked them, so I ordered a few more for the bathroom closet and under the sink.  You can find them HERE.
I also got this set of plastic containers and peel and stick labels from The Talented Kitchen on Amazon.  The labels definitely helped me sort everything into categories!
You can find them HERE.
I purchased labels from them for our pantry, and they have really held up well!  This whole set is under $25 with free shipping, and is SO helpful for giving everything a place.  You can find more of their sets on Amazon by clicking any of the images below:
    I organized this closet HERE and am happy to report it has stayed this way!
Having everything in labeled bins makes a HUGE difference!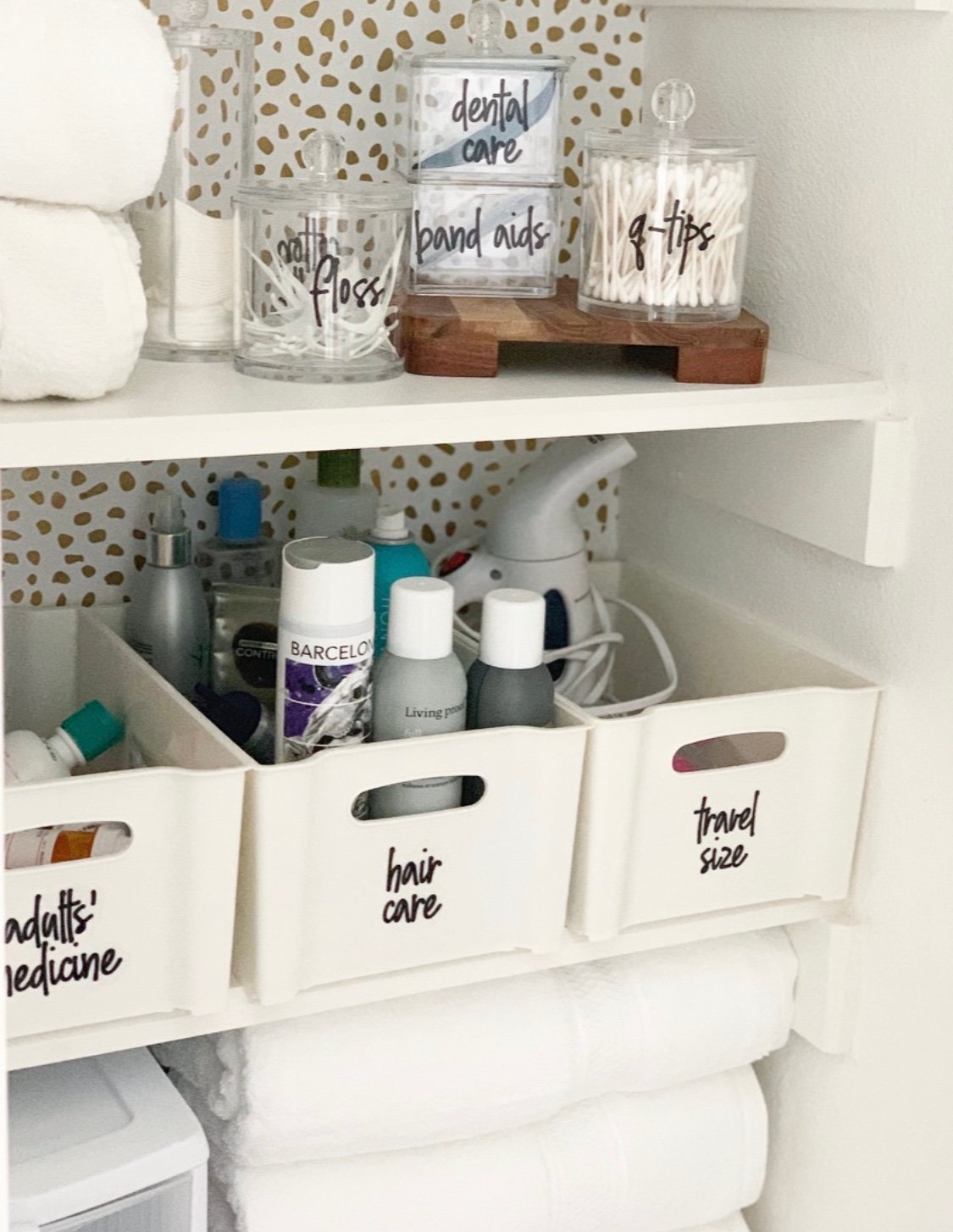 One thing I like about these bins is that the peel and stick labels are easy to read on them!  The handles are also great!
This little set is also useful and durable!
Something about organizing a space just changes your mindset!  I hope this bathroom organization was helpful!
Click any of these images to shop these items from our bathroom:
And find more helpful bathroom organization/storage solutions here:
And find all of The Talented Kitchen's products on Amazon HERE.