It's such a weird world right now…..I'm typing the words toilet paper birthday cake!
Toilet Paper Birthday Cake
My girlfriend, Jana, had a birthday yesterday and since we are still under shelter in place, our normal birthday girls' night was just not an option. Instead, I made her a cake….from toilet paper! It's basically gold these days, and if I give you nine rolls of toilet paper (5 on the bottom, 3 in the middle and 1 on top), you KNOW I love you!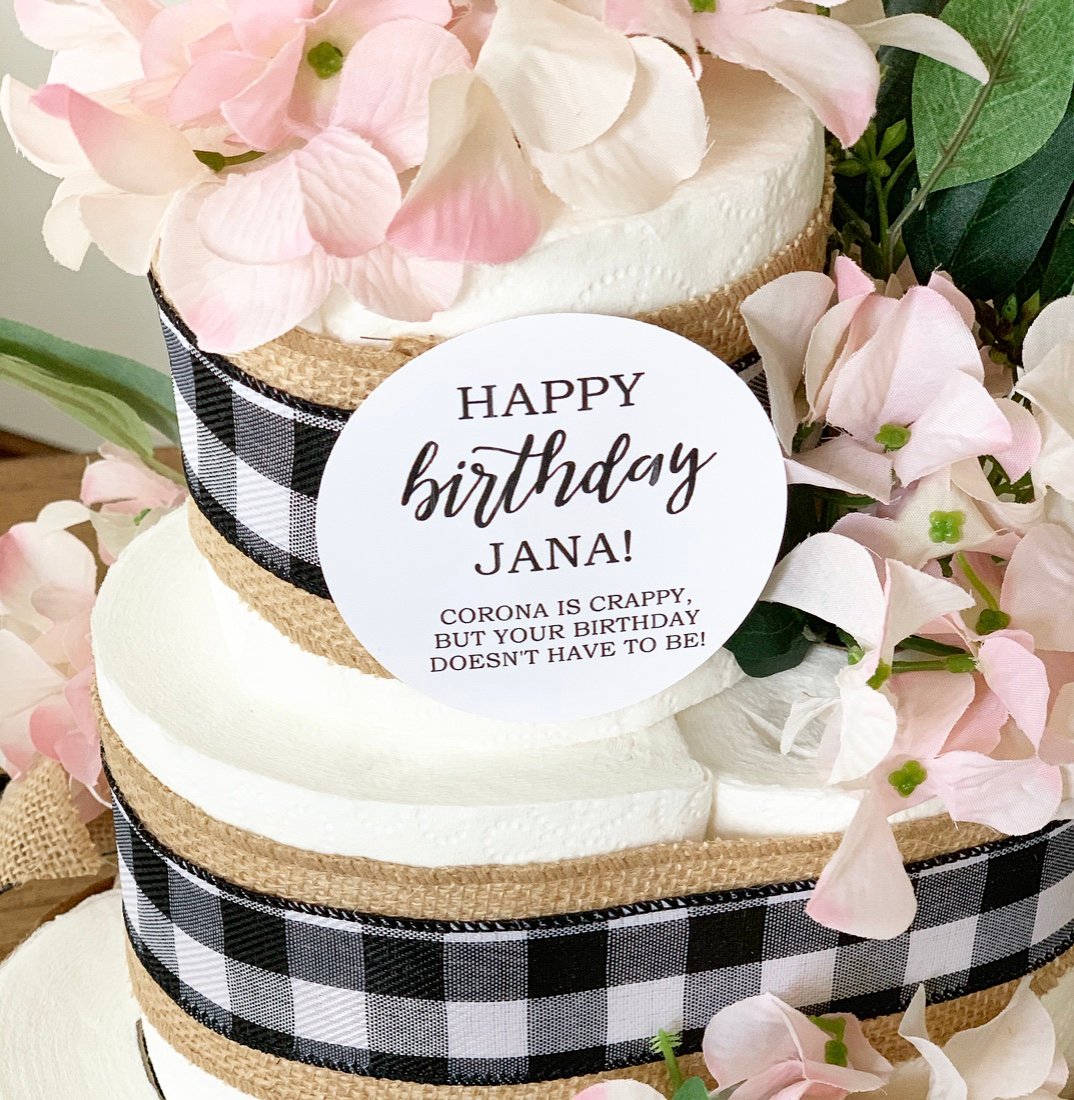 This cake reminded me of when tons of my girlfriends were having babies, and I was making diaper cakes all the time. The toilet paper does not make perfectly round layers like the diapers, but I think it made her smile….and that was the purpose!
Toilet Paper Gift Tags
Since toilet paper is still pretty scarce, I thought it might be fun to drop off a roll on some neighbors and friends' doors as a quarantine surprise! I wanted to make some little tags to tie around each roll, and I have to admit, it was midnight and I laughed WAY too hard making these up….I need to get out people!
The point is to bring a smile to someone else's face, and I hope these tags do that!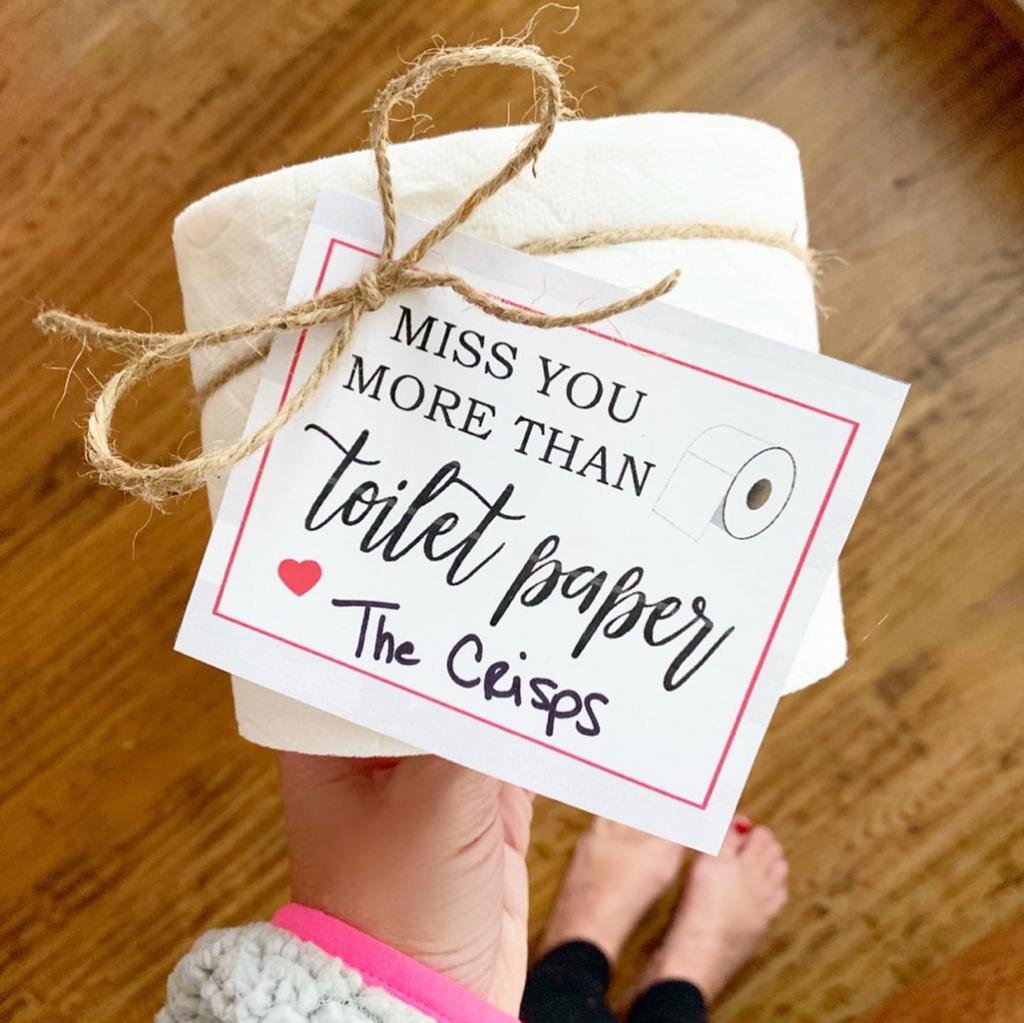 I thought I would share here in case you have a roll or two you'd like to share. Unfortunately, I don't have too many spares, but I'm hoping to find more toilet paper and spread a little laughter over the next few weeks.
Supplies Needed:
Toilet Paper
Ribbon or Jute
Hole punch
Toilet Paper Tag (below)
Printable Tags
Just download and save one of the files below.
Print at home on white paper (preferably cardstock) or send it to a local print shop, Office Max, Costco, etc. to print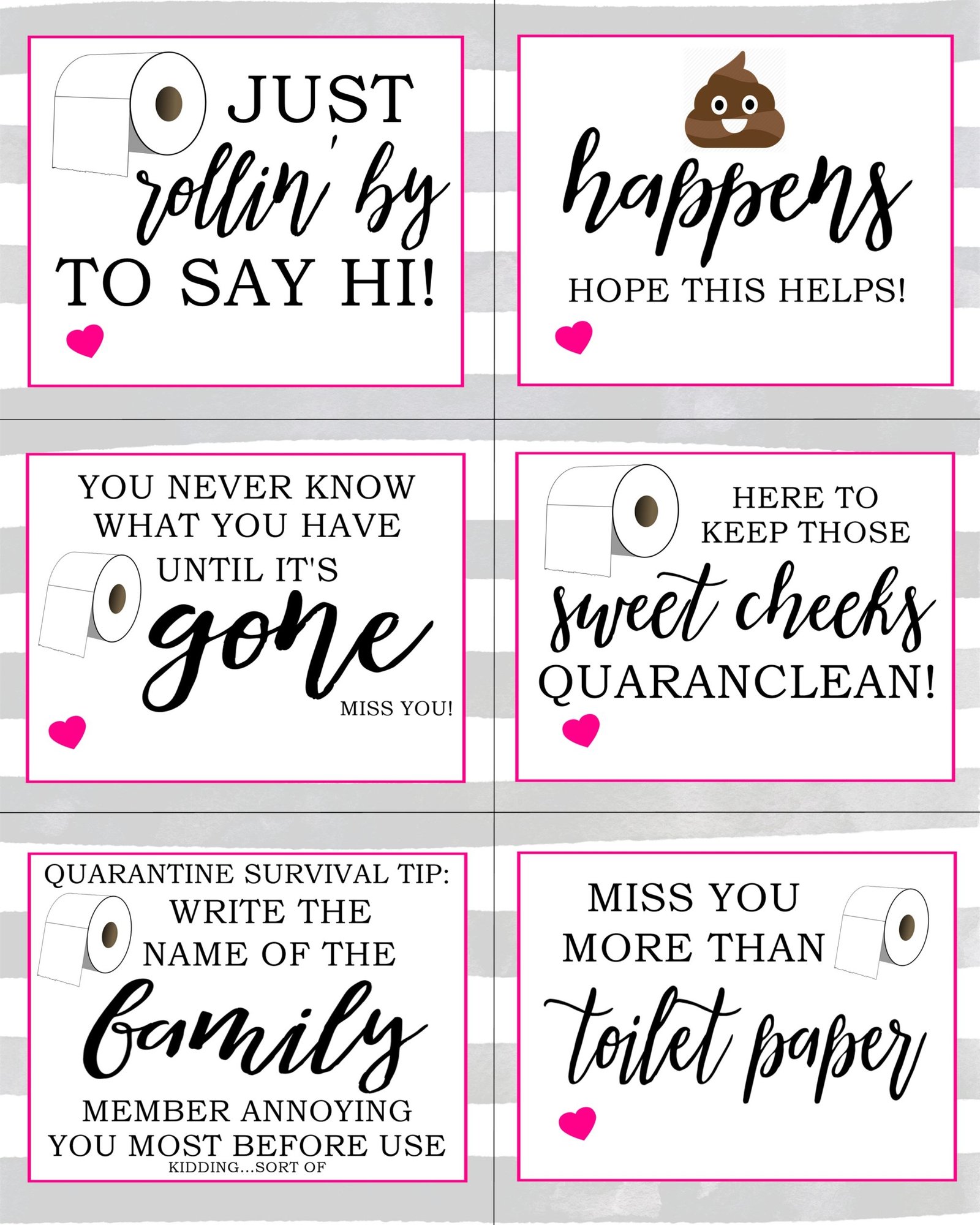 Cut out your tag, punch a hold in the corner, and tie it around your roll of toilet paper.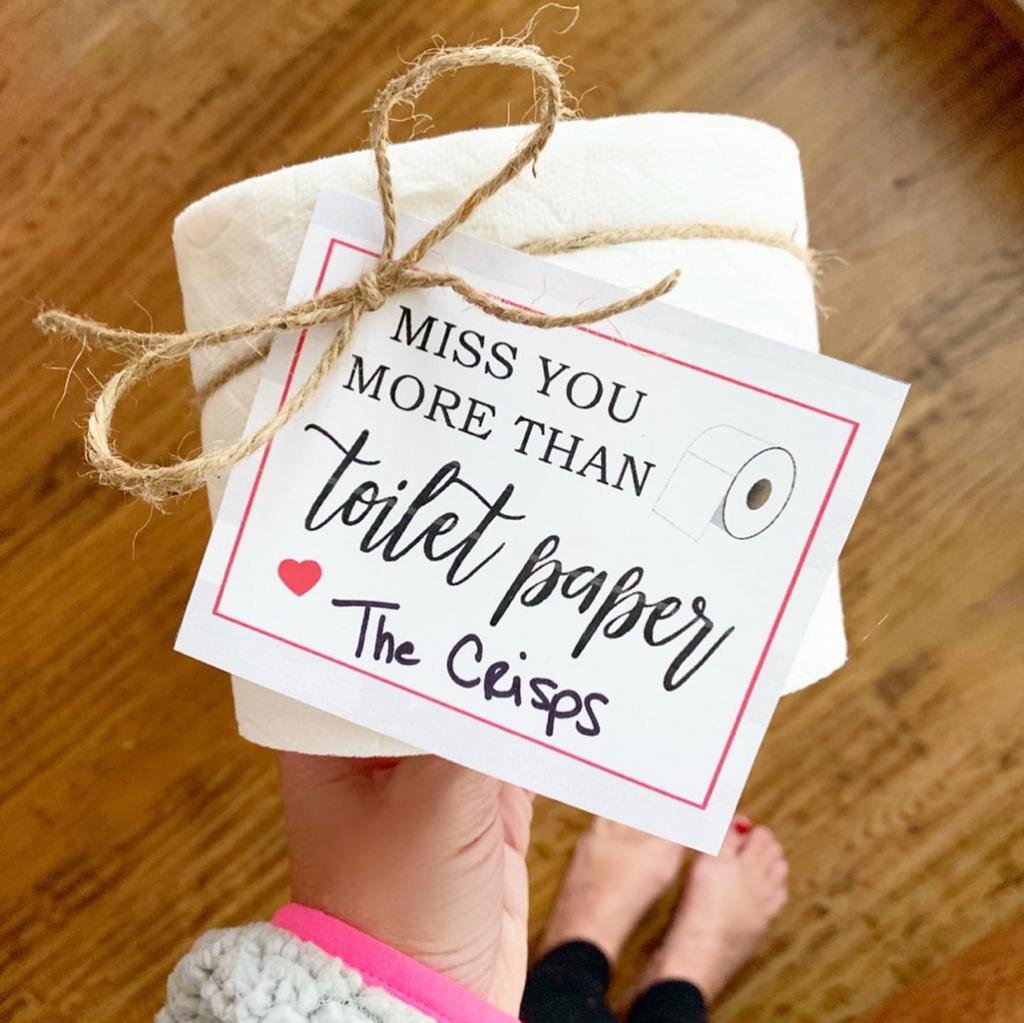 Whether you're gifting a toilet paper birthday cake or dropping a roll on a neighbor's porch, laughter really is the best medicine!!