Happy Monday!! It has been a busy few weeks wrapping up summer and going back to school, first remotely, and now in person!
The boys were beyond excited to be back at school and not staring at a screen…it just suits both of their personalities and learning styles better! And while I had some anxiety around them going back, I am thankful to get back to routine and something that resembles some normalcy.
If all of this has taught us anything, it's to not take the little things for granted! This is the first year I do not have a little at home with me during the day. It is definitely bittersweet, but I am excited to have more time to dedicate to Crisp Collective, and to actually finish a thought now and then! Haha!
So with that, here is a recap of what I've shared lately!
Eight Trader Joe's Weeknight Meals
With school and activities/sports starting back, weeknight are busy again!
I rounded up eight easy meals using ingredients from Trader Joe's! Find all eight recipes HERE.
Fall Decor
I know it's not officially Fall yet….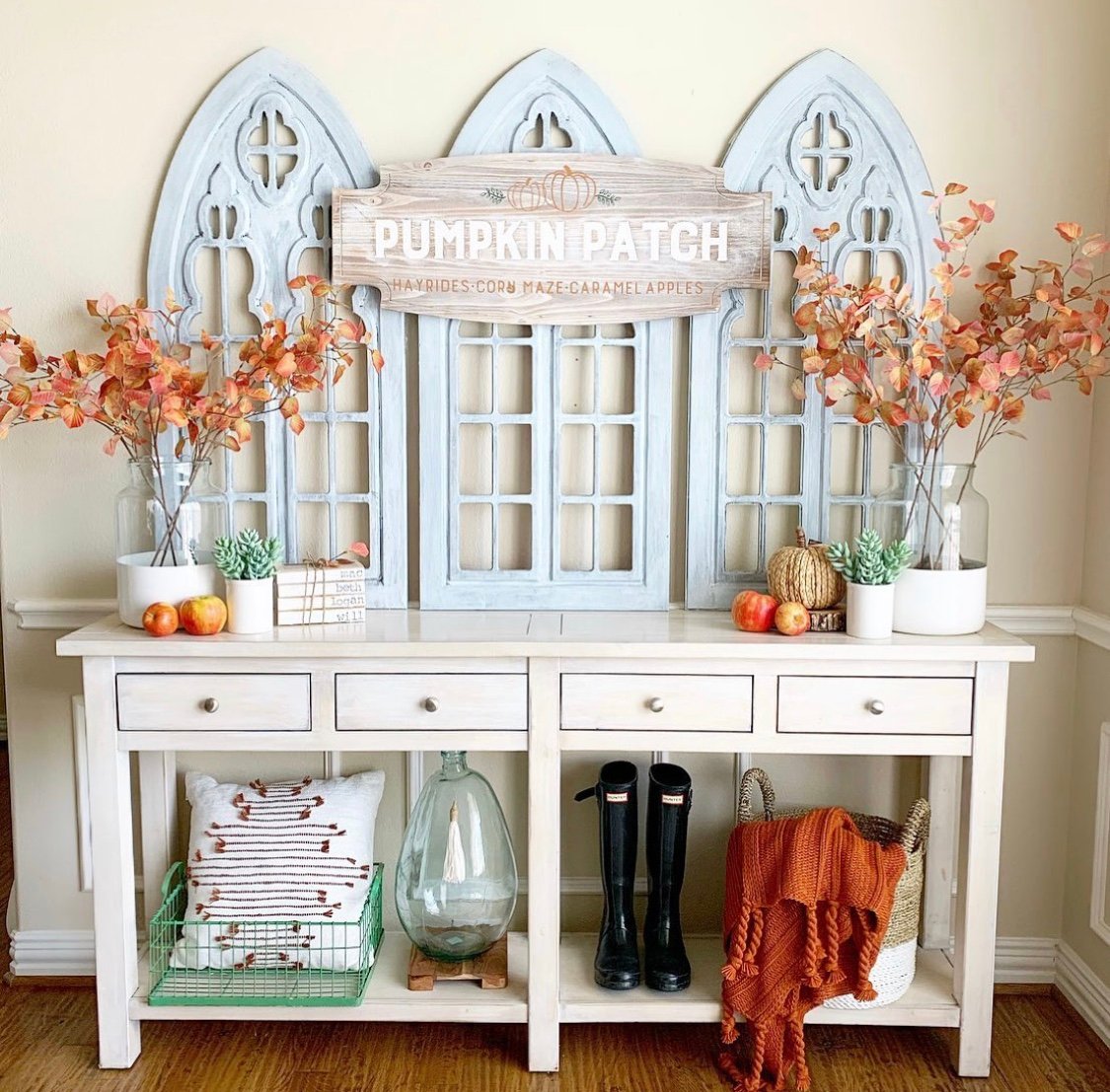 but we are SO ready! Bring on the pumpkins!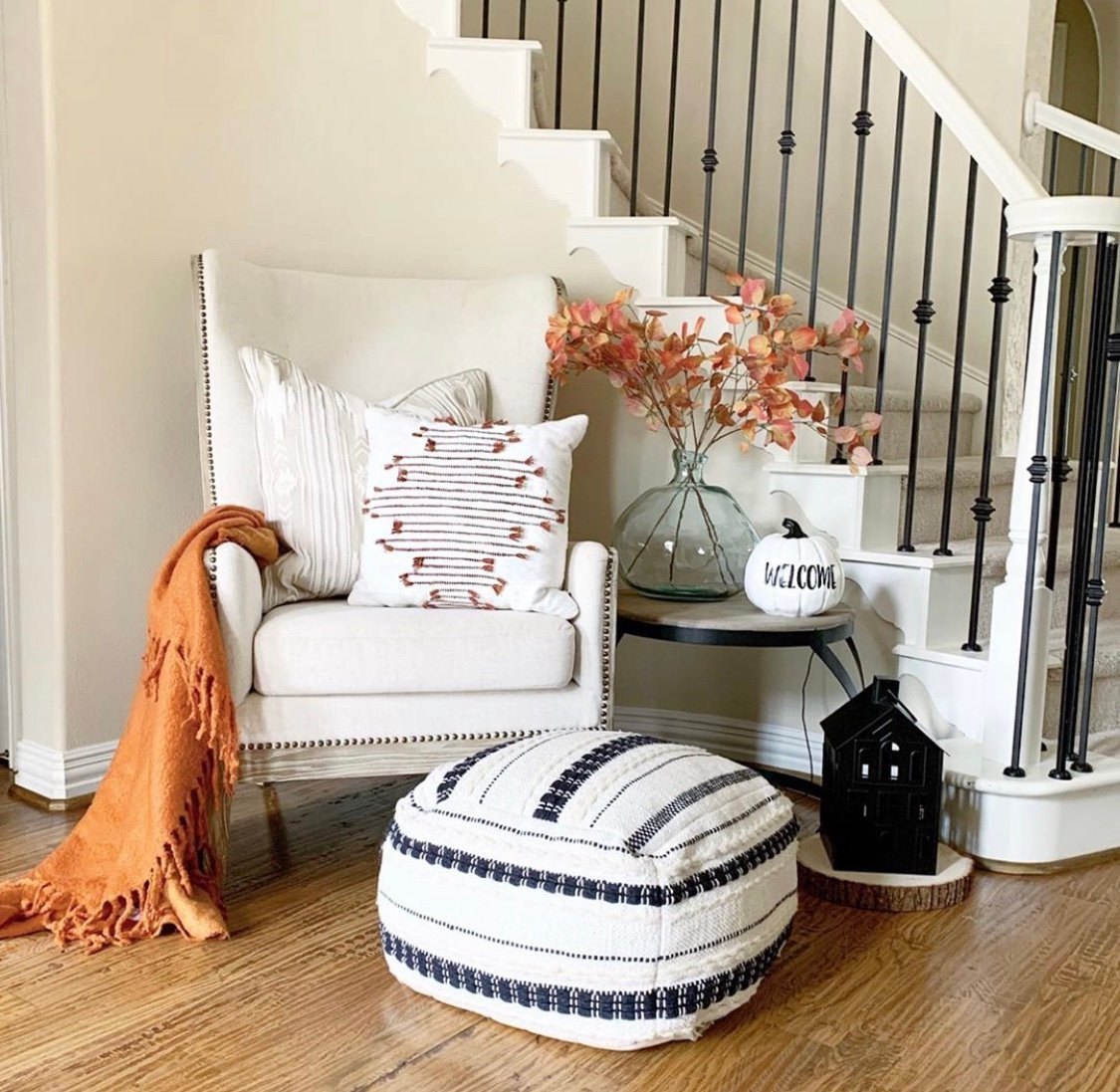 I rounded up lots of affordable Fall decor from Kirklands, Target, Walmart and Amazon!
You can find it all HERE.
Early Fall Amazon Haul
I also shared several fun fashion finds from Amazon HERE.
Walmart Haul
Walmart has definitely stepped up their game!
Click on the description below to find each item:
Basket set// Gingham pillow// Gingham pumpkin// Colorblock pillow// Wheat plant// Throw blanket// Plaid pillow// Home sweet home decor// Black metal house// Set of vases// Planter basket// Clock// Blessings tray// Black pumpkin bowl// Stool// Wood tray// Gingham pumpkin stack
I've had this tray for years and love decorating it each season! It's FINALLY back in stock!
Find it HERE.
You can also find a tutorial for how to decorate it HERE.
I shared LOTS of affordable finds for your home and closet HERE.
Broken Bow
We headed to Broken Bow with friends as a last hoorah before remote learning started!
Our cabin was called The Rust Bucket and the amount of detail and love that Courtney and Aaron of Tin Star & Company put into this cabin is unreal! The pics do not do it justice!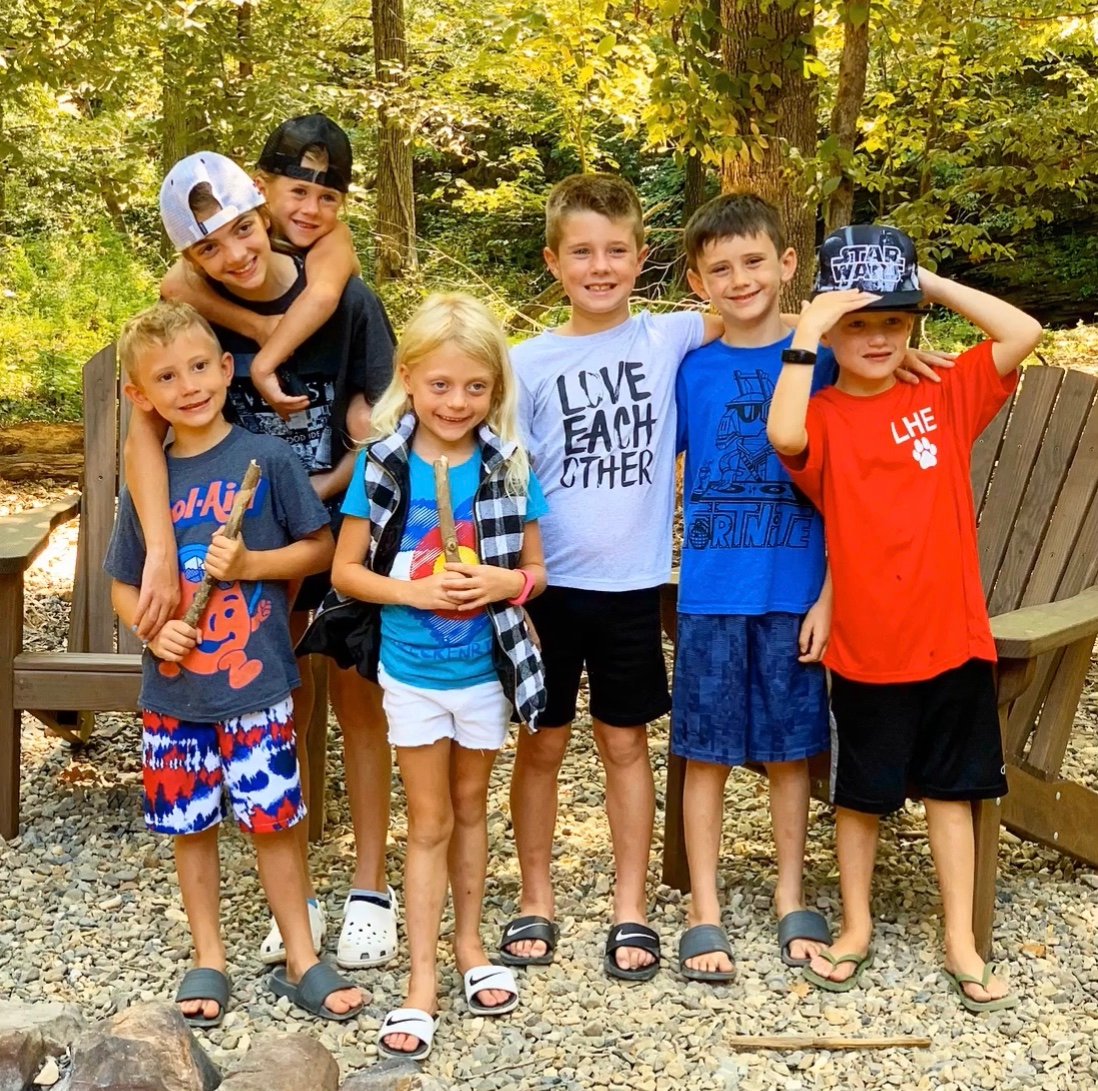 Our kids especially loved the creek that runs behind the property! Everything is set up with families in mind, and it was such a perfect weekend!
If you are thinking of visitng Broken Bow anytime soon, be sure to check out Tin Star's website HERE! They have a number of properties that are all beautiful!!
Slow Cooker BBQ Chicken Sliders
Another EASY weeknight meal that your family will ask for again and again!
Find the recipe HERE.
Water Bottle Review
In my hunt for quality water bottles for my boys, I asked for your favorties over on Instagram and conducted several ice tests.
I reveiwed the good and the bad of the top six HERE.
Our Annual "Glamping" Trip
We spent Labor Day weekend "glamping" with a few other families, as we have the last few years! Each family had their own tiny cabin, and we spent most of our time swimming, fishing and making memories! I am thankful more than ever for this time with my boys!
Thank You!!
I am also SO thankful for each of you! Thanks for taking time to read here! I hope to provide lots of easy recipes, home decor ideas, everyday style and deals over the next few months to make your life easier, and maybe a little prettier! Y'all are the best!!