Hello gourd-geous!
Tomorrow is the first official day of Fall, and we are ready! This week's recap includes some fun fall inspiration as we head into my favorite season of the year!
Fall Porch
We headed to our local nursery this week, and this view just made my fall-loving heart happy!
A few mums, constalks and pumpkins and our Fall porch was complete!
Find all the details HERE.
And shop more affordable Fall decor HERE.
Pumpkin Chili
Have you ever tried pumpkin chili?
I was skeptical at first too, but it's SO good! I shared the recipe HERE.
Candy Corn Inspired Tie Dye Shirts
The boys and I had fun making these DIY tie dye shirts for Fall!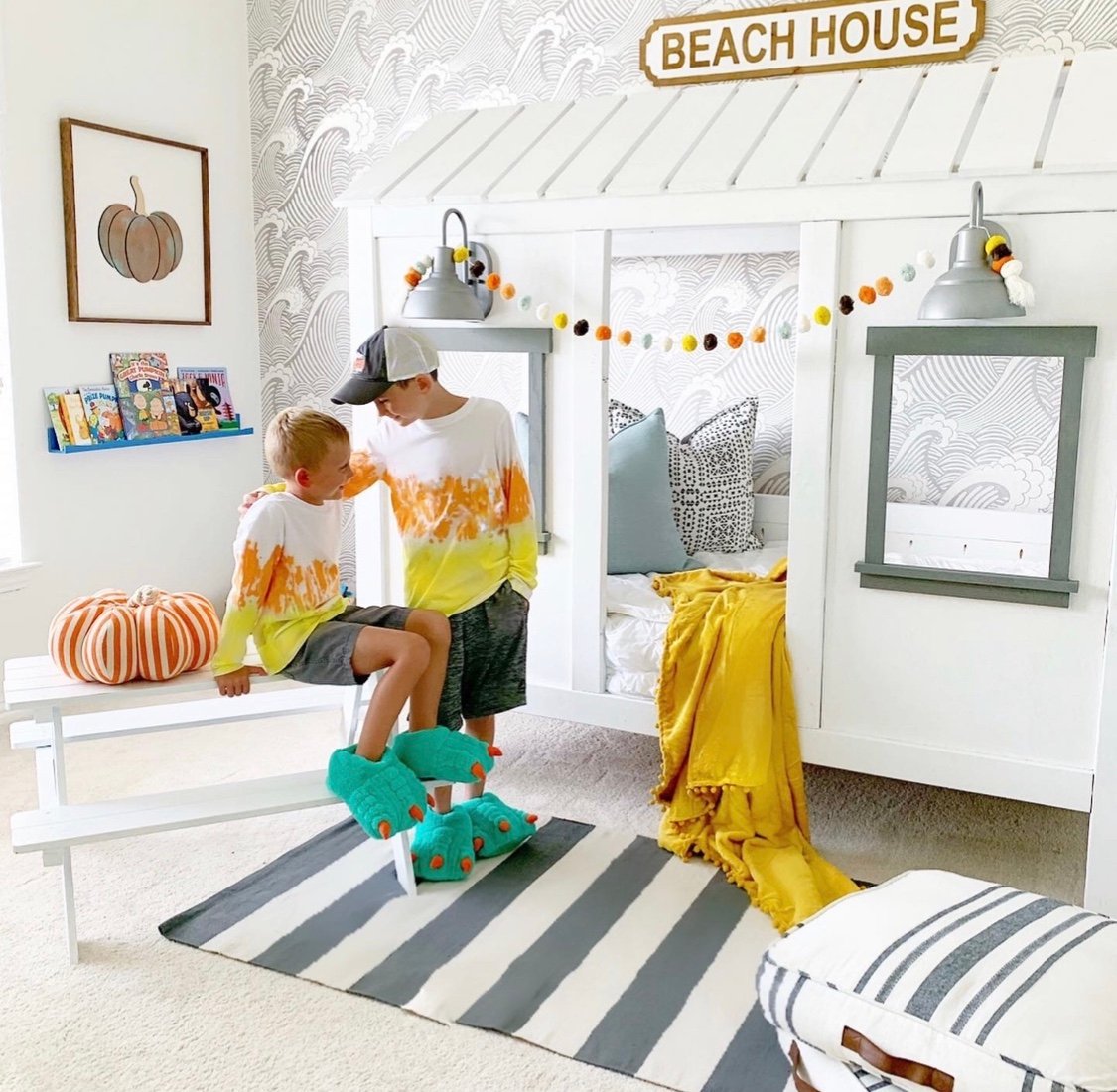 Find the simple tutorial HERE.
Fall Tees Under $20
The boys can't have all the fun! I shared some Fall tees for women too!
Find these six options by clicking the images below:
I shared these tees and lots more Amazon fashion finds for Fall HERE.
Leather Key Fobs + Coupon Code
My girlfriend makes these leather key fobs that make THE cutest gifts! She has sayings in her shop HERE or choose a custom saying.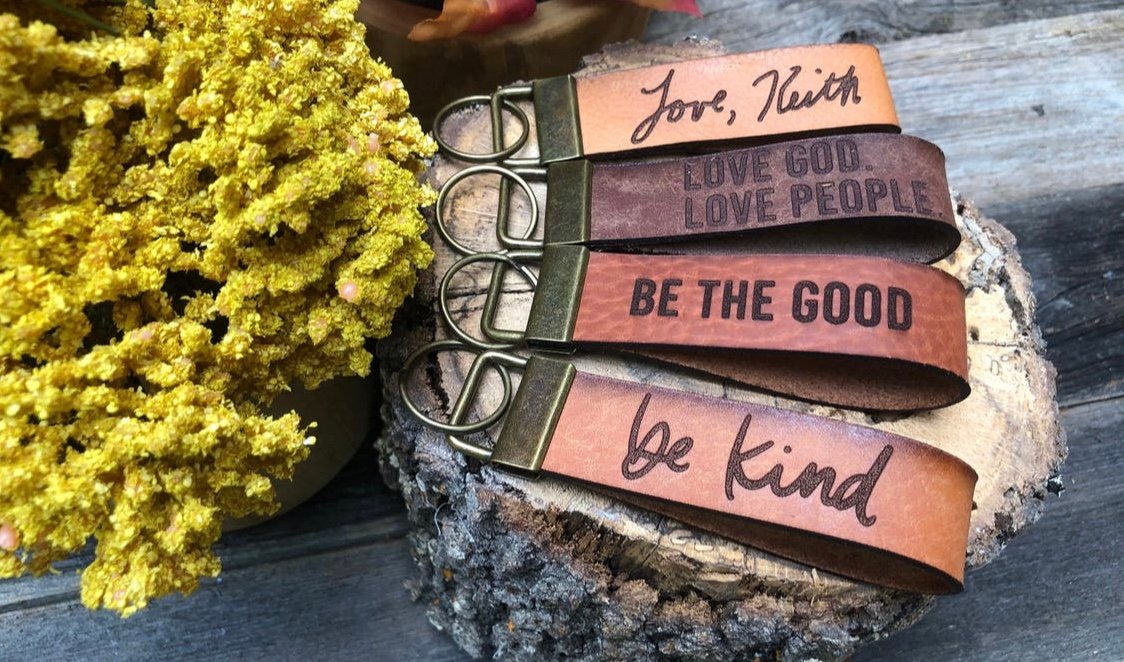 She will handletter any phrase, name or verse you want and with code CRISP20 it's just under $15 for custom, $12 for sayings already in the shop!!
You can also text a picture of handwriting for your custom order! Here is a pic of Logan's handwriting on this fob that we will gift to my Mama!
A sweet, personalized, affordable gift for guys, teachers, girlfriends, grandparents, new drivers, stocking stuffers….anyone that could use a smile! Code is good for one week!
Order HERE using code CRISP20 at checkout.
Cinnamon Stick Pumpkin DIY
I also updated my Target dollar spot pumpkins using cinnamon sticks and fall leaves.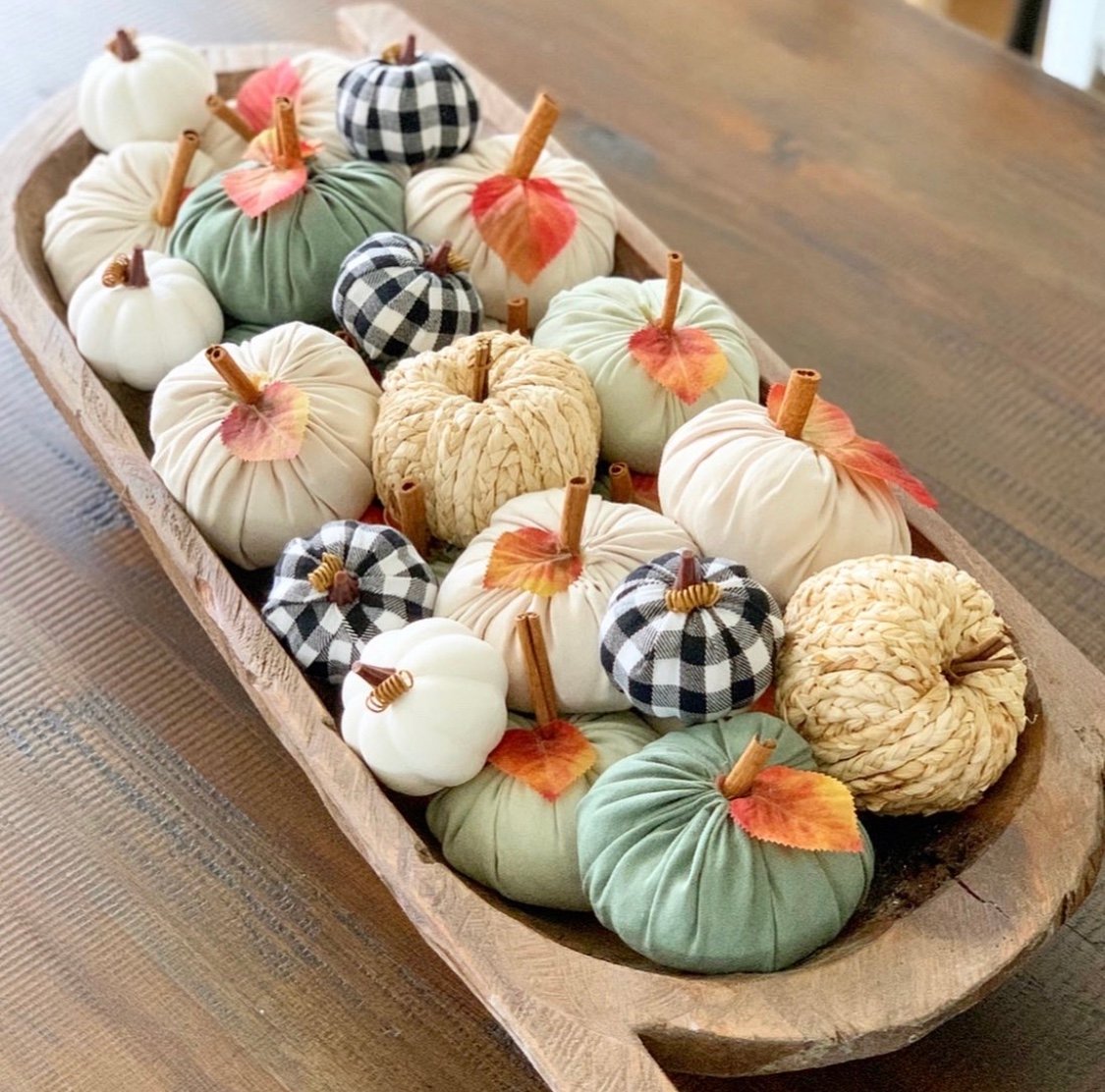 They look cuter AND they smell like Fall!
Find the tutorial HERE.
Bloom Where You are Planted
This past week a girlfriend of mine hosted a flower arranging class. A professional floral designer came in, bringing us all sorts of flowers and taught us techniques for arranging them. It was such a fun night of flowers, wine and girl time! While we all had the same flowers and greenery to work with, our bouquets all turned out completely different! It just reminded me how we are meant to embrace what makes us unique! Even if we have the same gifts/talents as someone else, we each bring our unique voice, perspective and set of experiences. We can appreciate the beauty in others, without questioning our own! It was a great reminder for me, and I hope it encourages you too!
Wishing you the best week!