These mummy dogs are a Halloween tradition at our house!
But this time we tried them in the air fryer for the first time and they tasted SO much better, and cooked in about 5 minutes, instead of 15-20!
If you have littles, add this to your Halloween to do list!
Ingredients:
Hot dogs- these Hebrew National ones are our favorite
Crescent rolls
Mustard
Non-stick spray for your air fryer
Directions:
Roll out your crescent roll dough and cut it into strips using a knife or pizza cutter.
Remove hot dogs from the packaging and cut to make legs and arms.
Wrap your hot dogs with the strips to make them look like a mummy. This occupied my boys for a good 20 minutes! Leave space at the top to add the eyes after cooking!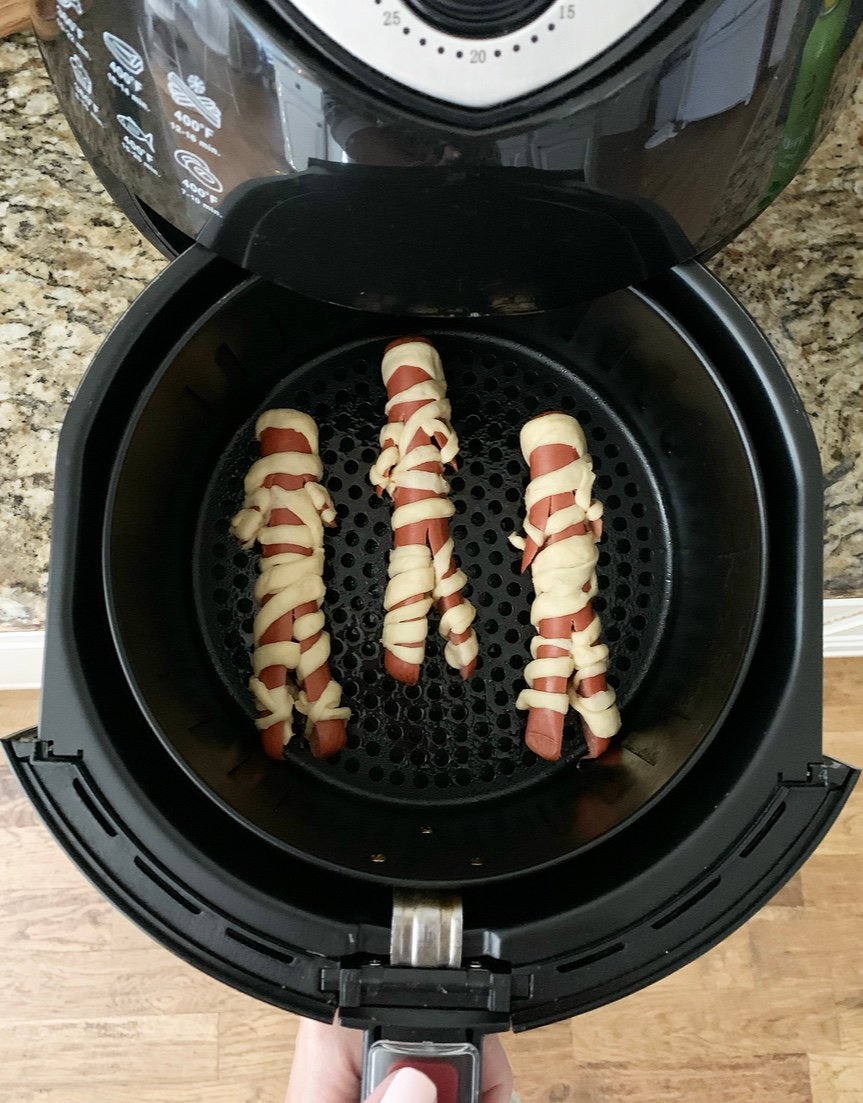 Spray your air fryer with non-stick spray. Cook for 4-5 minutes at 400 degrees. If you do not have an air fryer, you can also cook these in the oven per the cresent roll instructions.
We LOVE our air fryer and use it often! You can find mine on sale HERE.
Add two dots of mustard for eyes and you're done! So simple and fun!
I hope you will give these mummy dogs a try this Halloween!
More Halloween Food Ideas
Monster Munch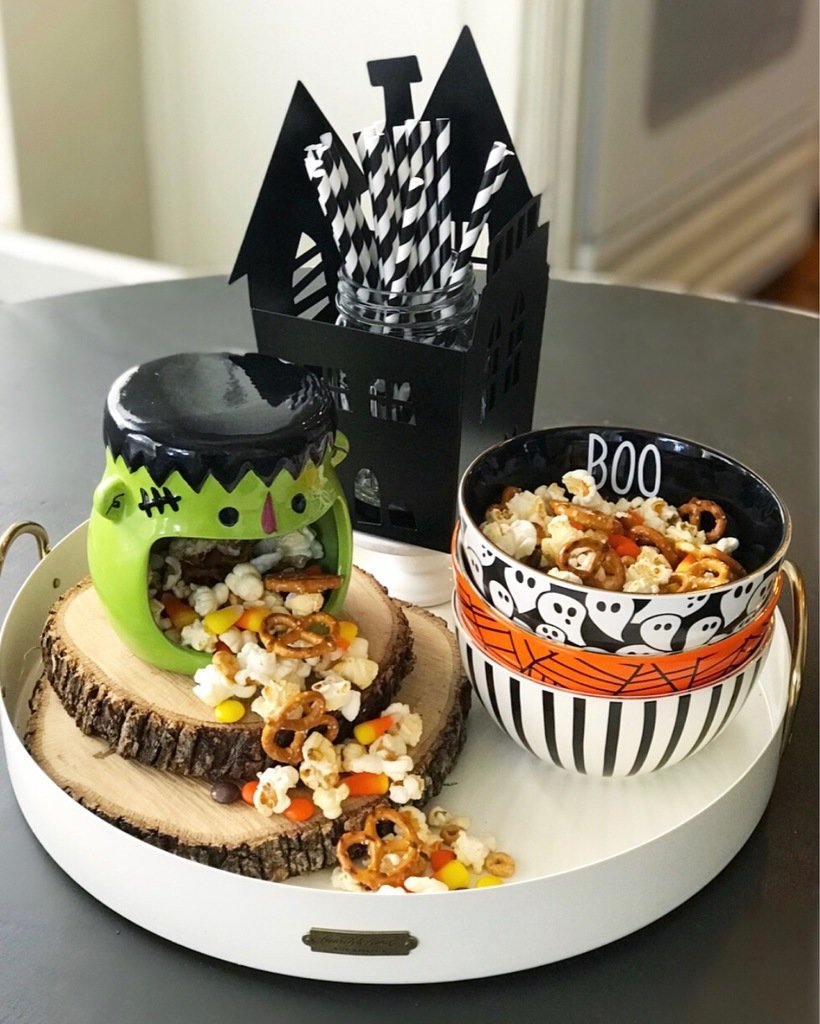 A fun snack idea for the season! Find it HERE.
Jack-o-lantern Stuffed Bell Peppers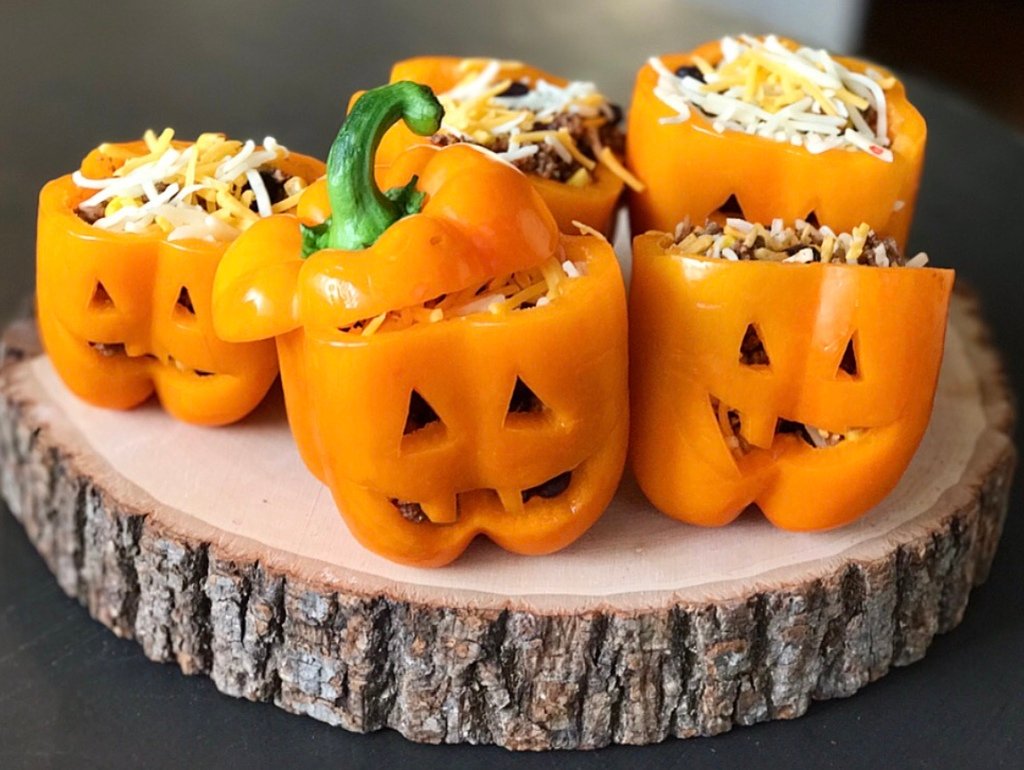 Find them HERE.
Spooky S'mores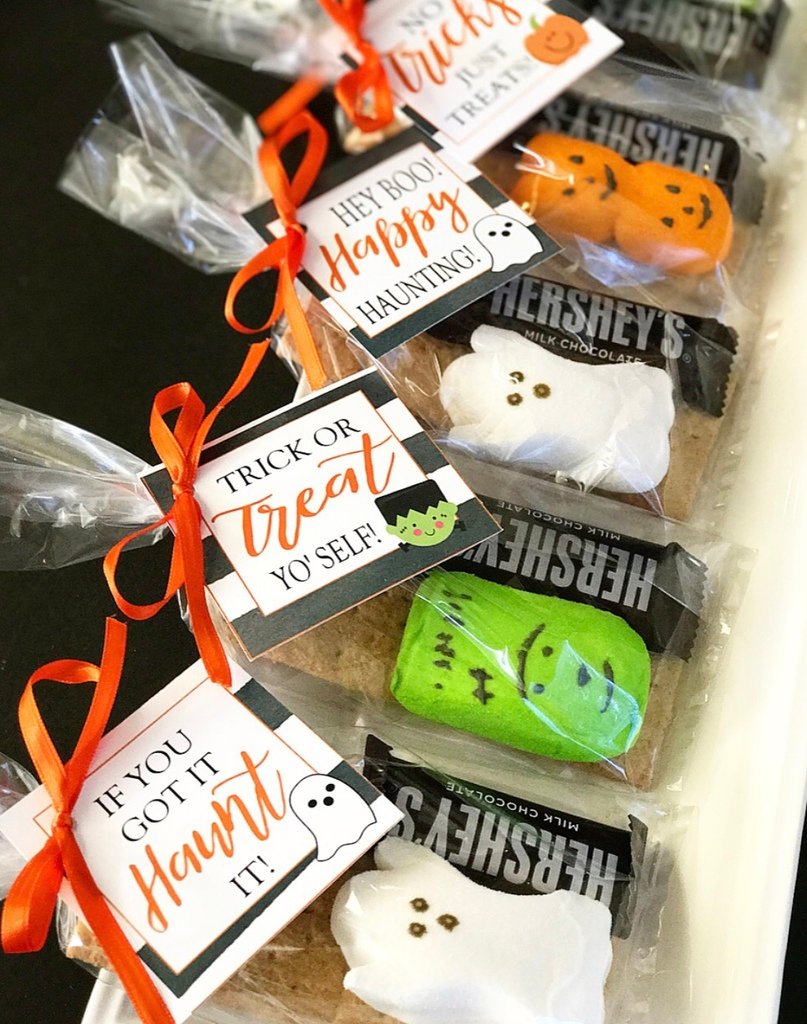 These are fun to hand out or enjoy at home over a firepit.
Find the free printables HERE.