Greetings from Denver!
My in-laws asked if they could come spend a few days with the boys to let Adam and I sneak away for my 40th birthday, and we enthusiastically said YES!!! Mac and I have not taken a trip just the two of us since before Logan was born…eight years ago! We ALWAYS travel with family or friends, and while I love it, I was really excited to have a trip with just us. Our schedules only allowed for three days with work and events for the boys, so we packed them full in a city neither of us had ever visited before….Denver!!
Union Station/The Crawford Hotel
We stayed at The Crawford Hotel, which is located inside Union Station in Denver.
It is SO beautiful and centrally located!!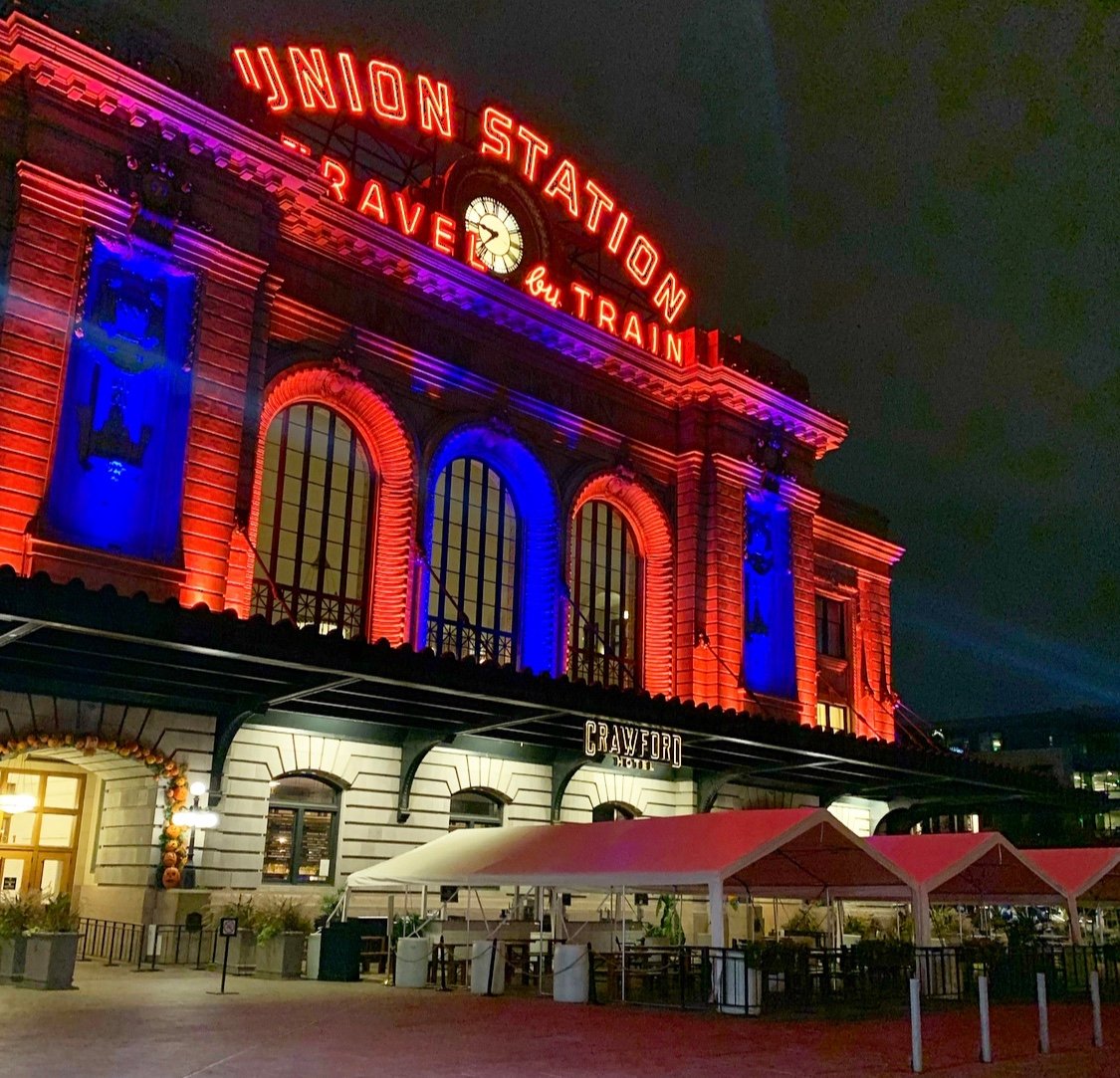 We were able to take a train from the airport directly to Union Station and could walk or take the Tessla transportation provided by the hotel to anywhere we wanted to go. We ended up not even renting a car and only taking a few Uber rides the entire trip!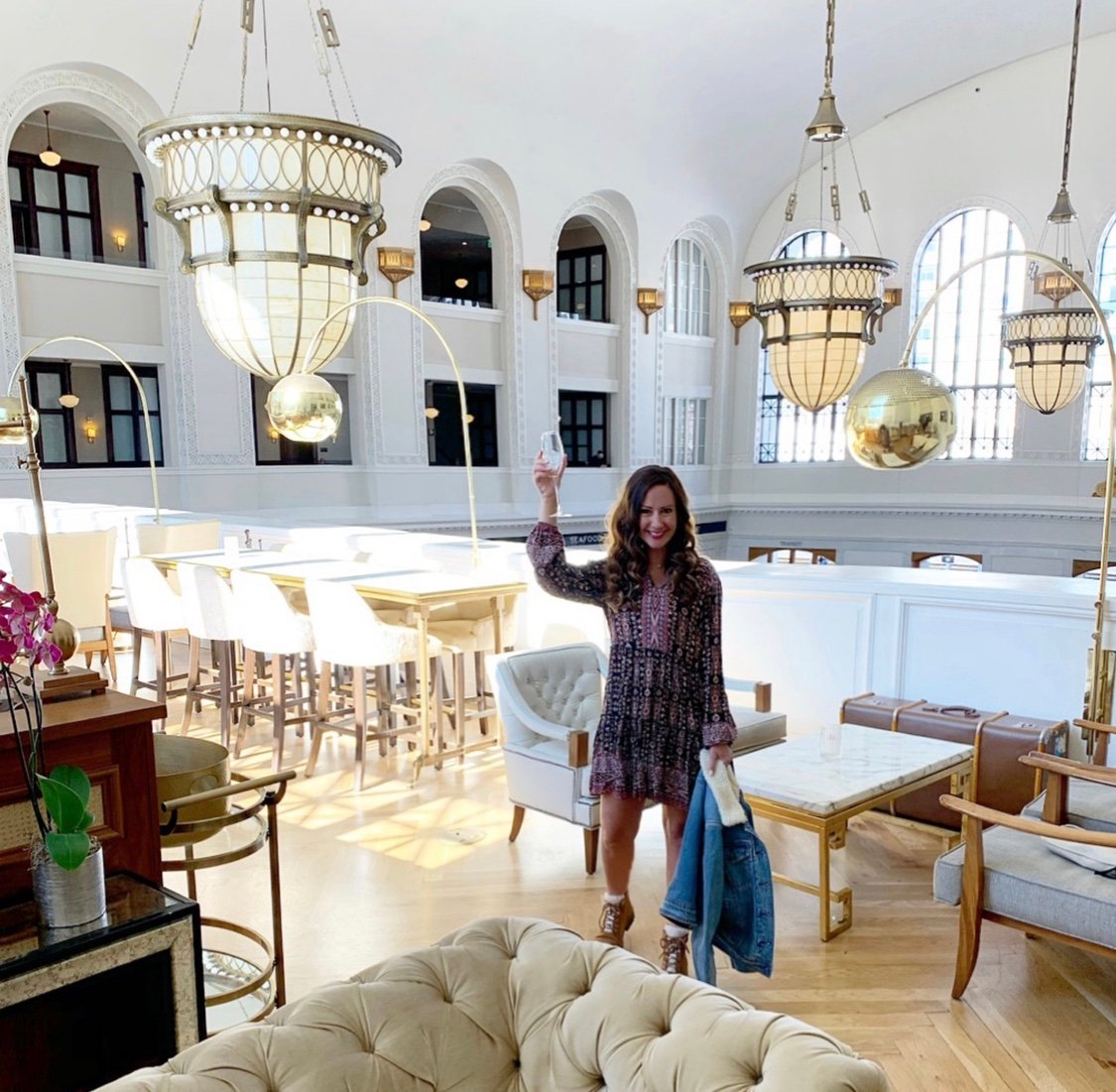 Hotel guests get lots of fun perks within Union Station, like a free drink during happy hour at The Terminal Bar, a free cup of coffee each morning and a free scoop of ice cream daily….yes please!
Everything was also very festive for fall, which made me happy!
You can learn more about The Crawford Hotel by visiting their website HERE.
Breweries
One thing Adam was especially excited about was visiting the local breweries!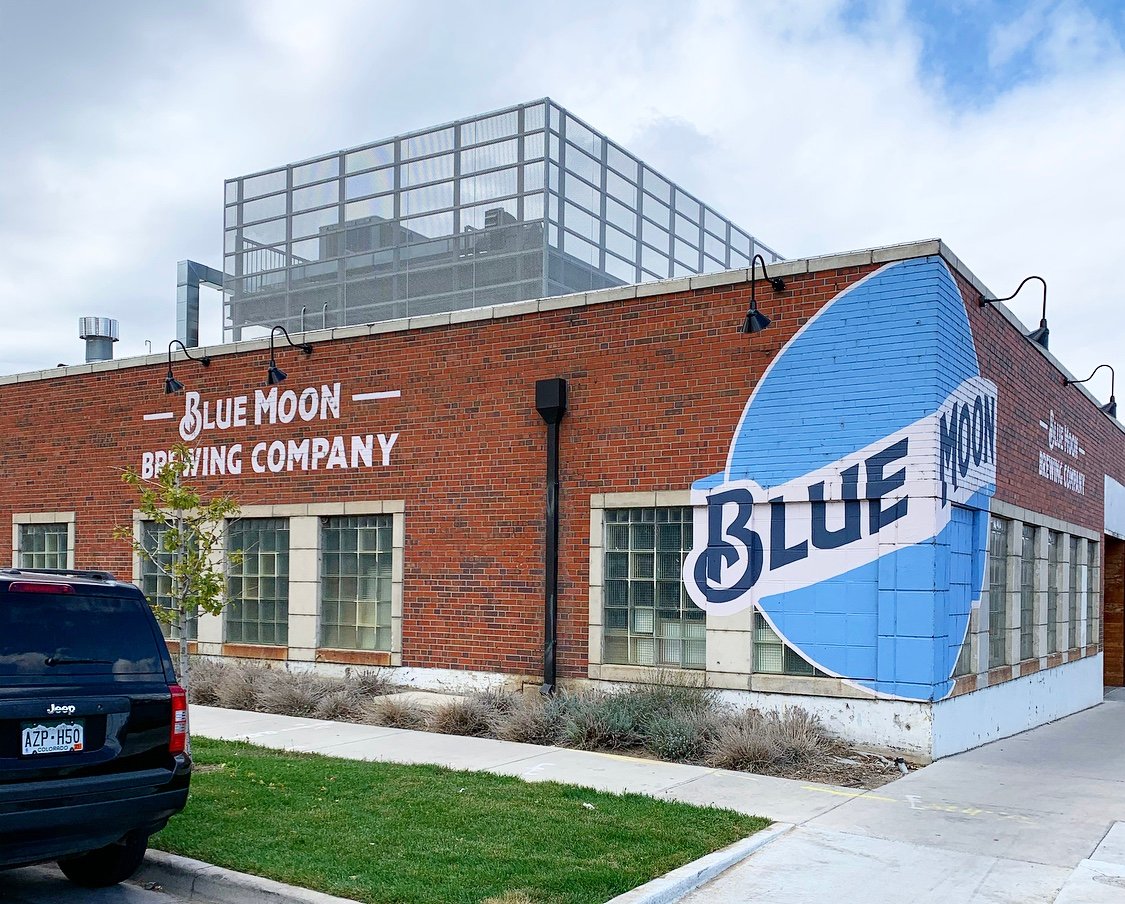 We took the train from Union Station and got off close to Blue Moon Brewing Company.
We had lunch here and sampled some unique Blue Moon flavors we had not tried before!
My handsome lunch date!
We then slowly made our way back to Union Station, walking and popping into any place that seemed like a good time! It was so fun to explore without really having a set plan!
Adam really liked Epic Brewing.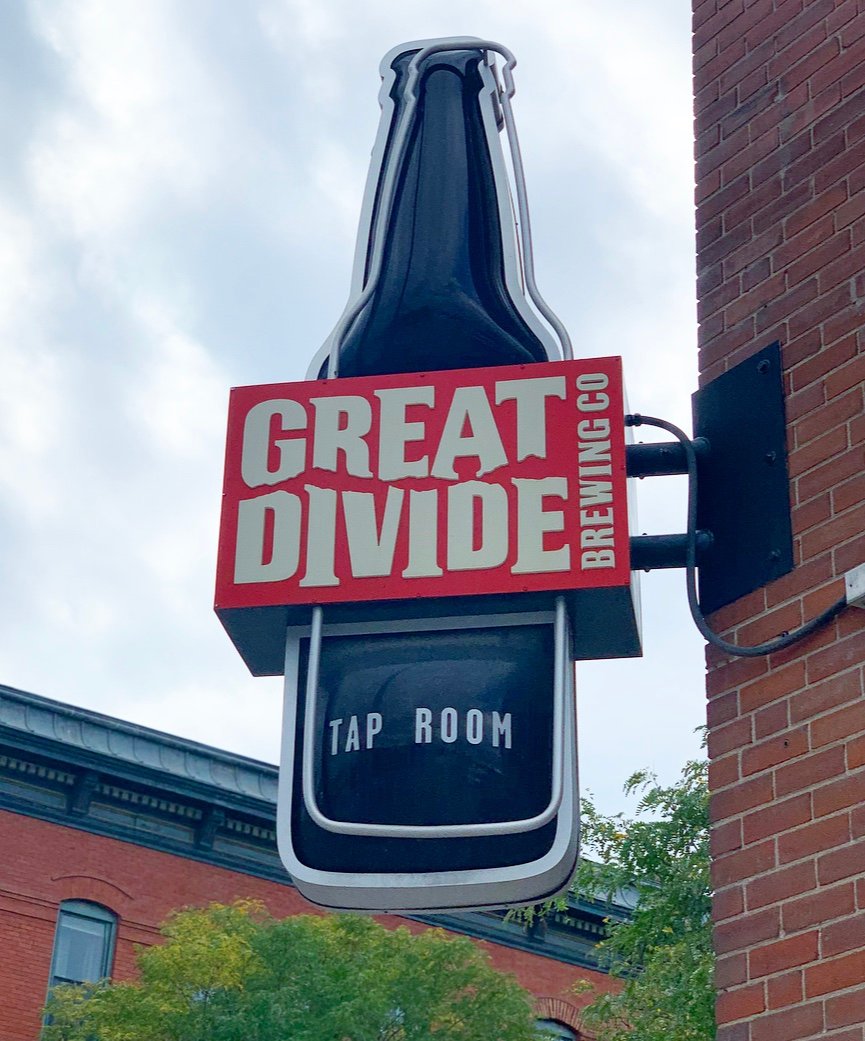 Great Divide was also a favorite! One of the oldest breweries in Denver!
We got back to the hotel, changed for dinner and popped into Denver Beer Co. before eating at Avanti. I wanted to get a pic with the "Greetings from Denver" mural on the side of the building. Adam did not see the point in this, but did you see the cute pic at the top of this post? I stand by my choice that it is worth the stop for the photo op alone….even if your hubby doesn't want to be in the pic with you! Haha!
We also checked out Oskar Blues Brewery, but forgot to grab a pic! They make one of my favorite hard seltzers, Wild Basin!
Murals and Artwork
One thing that stood out to me about Denver was the amount of murals, graffiti and artwork we saw while walking around!
Everywhere you looked there were colorful works of art.
Some seemed planned…
while others seemed to be the random work of various local artists. I snapped this pic for my Star Wars-loving boys!
Either way, it made our walk more entertaining! We saw high school seniors, couples and families all getting their pictures taken by professional photographers in front of these walls.
It was clear there was a great deal of pride in The Mile High City.
Estes Park/Rocky Mountain National Park
Our second day we signed up for this tour of Estes Park and Rocky Mountain National Park.
It was great because the tour left from Union Station where we were staying, and took us through Boulder, Lyons, Estes Park and up into the mountains!
Our tour guides were funny and very knowledgeable!
Taking a tour like this allowed us to sit back and enjoy, instead of having to rent a car and worry about where we were going…because who wants to trust this guy with directions?!
In Rocky Mountain National Park, we drove up to 12,000 feet, above the tree line, where there was still some snow on the ground.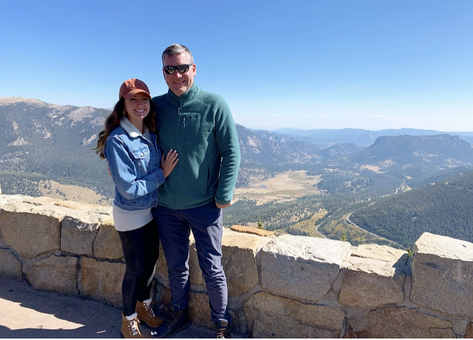 We rode for most of the tour, but there were several sections where we stopped and got out to hike. They also have a more hiking centered tour, but this one was perfect for us!
The Fall foliage was beautiful where the Aspen trees were starting to turn, and I loved the adorable chipmunks!
Estes Park was STUNNING!
Is this real life?!? Prior to this trip I had only been to Colorado to ski, and was blown away at how gorgeous it was when not covered in snow!
It was also elk mating season, so we were fortunate enough to see tons of them up close…single and ready to mingle! Haha!
Other Notable Spots in Denver
Again, we squeezed all we could into three days, but are by no means experts! There were still several places on our list that we didn't get to check out (next time!), but here are a few other places we visited and loved!
LOTS of my friends over on Instagram suggested Denver Biscuit Co., and it did not disappoint! There are several locations around the city!
We also checked out the Denver Botanical Gardens.
It was so peaceful and serene. Visit their site HERE.
The Dairy Block was within walking distance from Union Station and had adorable shops, restaurants and bars.
The Cherry Creek area was filled with upscale shops and restaurants! Mac was a good sport and let me stroll every floor of Restoration Hardware! A totally different vibe that our "brewery tour" the first day, but worth checking out! This was a display I loved in the Arhaus store!
Cheers to 40 Years
This is 40! Pass the coffee! I was SO thankful for this trip to explore, laugh, eat, drink and make memories with my favorite person! Love you Mac!
Cheers to a new decade!