With Halloween just a few days away, it seemed the perfect time to share these candy corn rice krispie treats and cookie spiders!
These are fun, festive treats that your family can enjoy making together!
Candy Corn Rice Krispie Treat Ingredients:
Rice Krispie cereal (1 box)
Butter
Marshmallows
Red and Yellow food coloring
Candy Corn Rice Krispie Treat Method:
You will make three batches of rice krispie treats, per the box directions. You may want to cut the ingredients in half for the third batch, as you will not use it all!
For the first batch, add yellow food coloring, mixing it well until fully combined.
Spray two round baking pans with non stick spray or add foil to the bottom. Add the yellow rice krispie treats to the outside of the pan, making a circle. You may want to keep a bowl of water close by to dip your hands in as forming the layers can get a little sticky!
Make the second batch. Add yellow and red food coloring, mixing it well to create orange. Add this to your pans, creating another circle.
Make the third batch, which again, you may want to cut the ingredients on the box directions in half, as you will not need as much of this layer. No food coloring is needed, so simple add it to the pans to create the inner circle.
Once the rice krispies are completely cooled off, turn the pans upside down, dumping the round treats onto a cutting board. Cut them into triangles like you are cutting a pie.
These take a little bit of time, but are so fun to make!
Spider Cookies
These treats, on the other hand, take just a couple of minutes!
Spider Cookie Ingredients: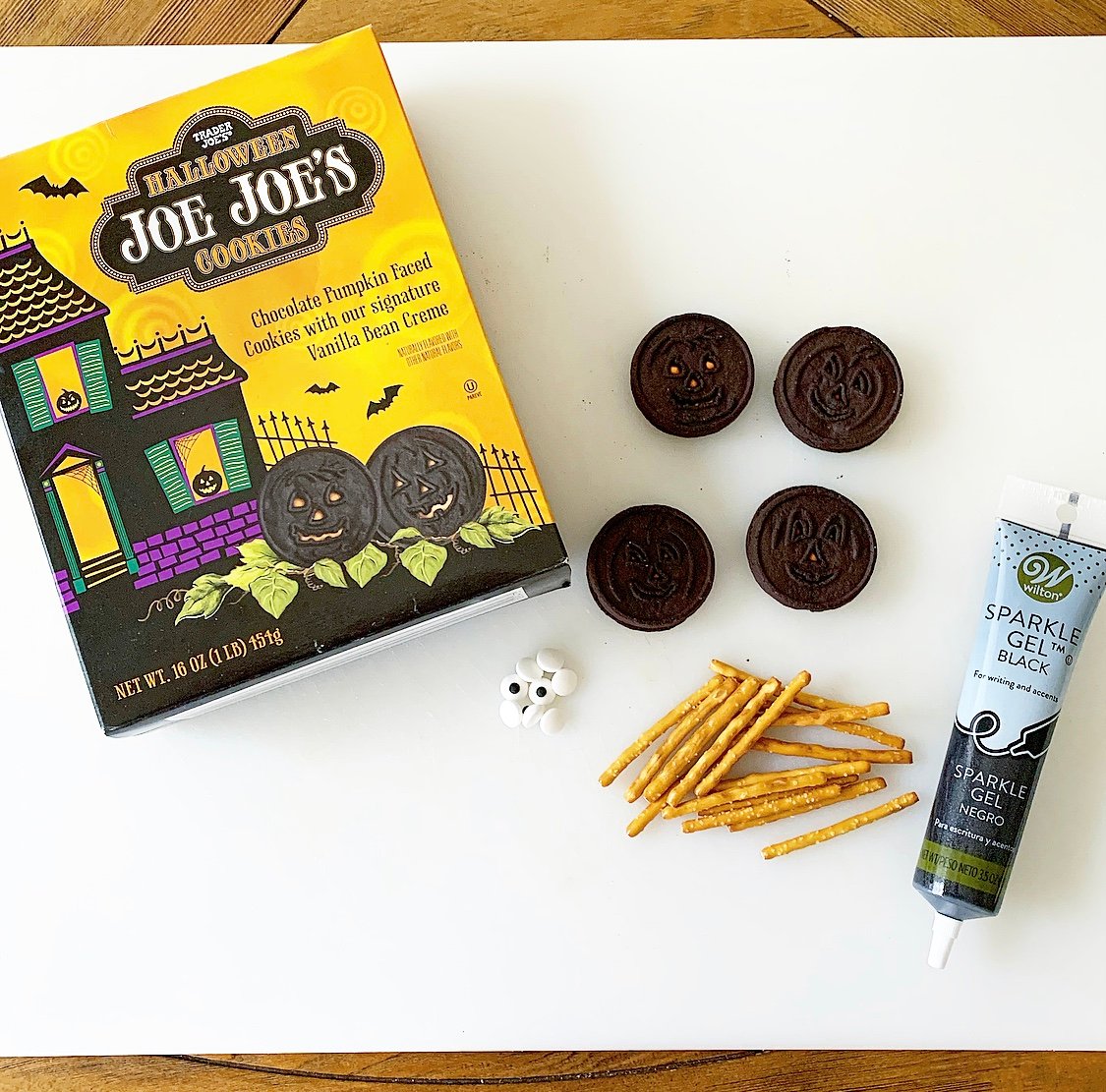 Trader Joe's Halloween Joe Joe's or Oreos (double stuffed works best!)
Thin pretzel sticks
Candy eyes
Icing in a tube, any color
Directions:
Snap your pretzel sticks in half and place four halves (legs) on either side of your cookie, placing the pretzel in the cream filling.
Use your icing to attach the candy eyes on the top of the cookie.
That's it! So simple, yet festive!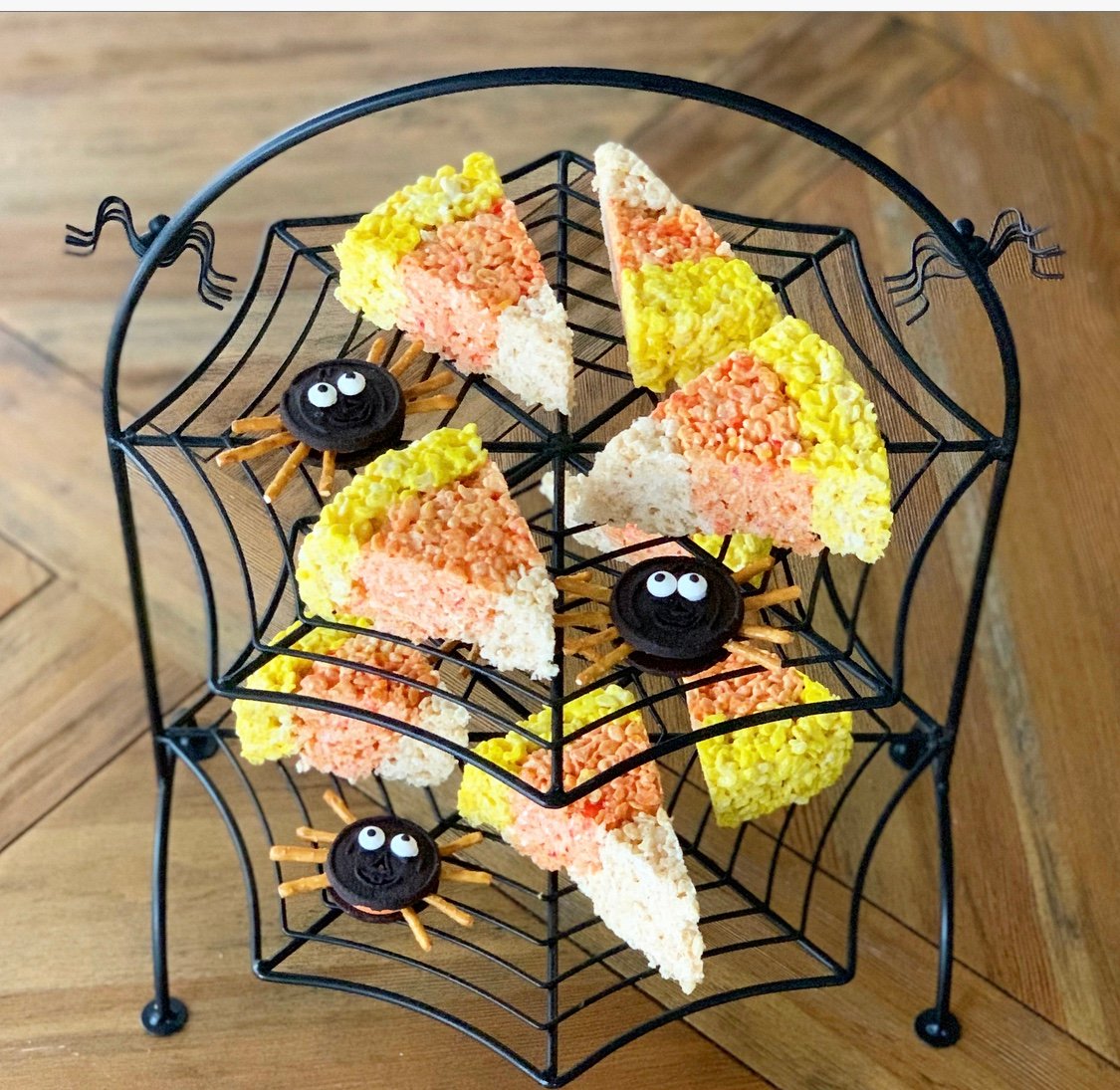 If you think these candy corn rice krispie treats and spider cookies are fun, be sure to check out these other Halloween posts below:
Halloween Snack board….also featuring our spider cookies!
Find tips and ideas to make your own HERE.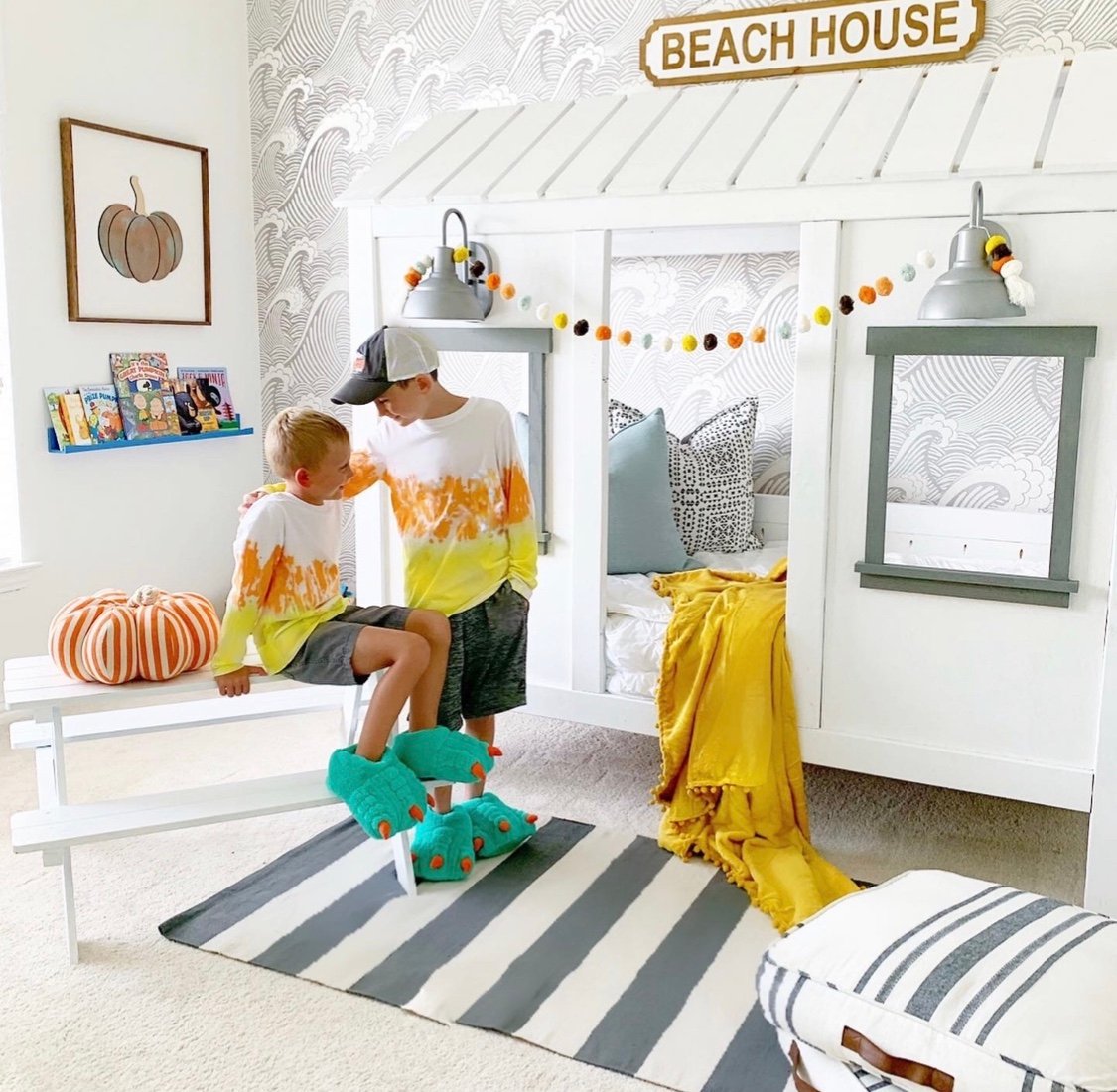 Candy Corn Tie Dye Shirts
Find the tutorial HERE.
Air Fryer Mummy Dogs
Find them HERE.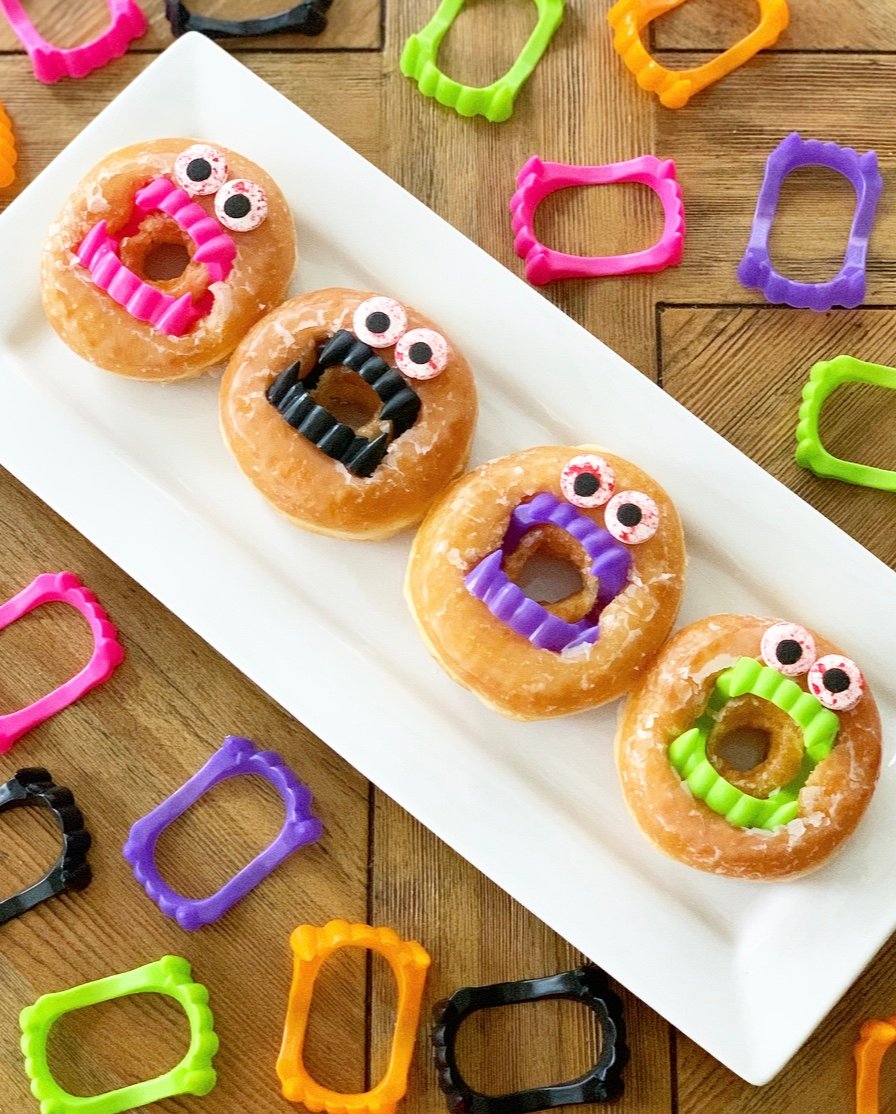 Monster Donuts
Find them HERE
Sharing is caring! Feel free to pin this image: