PRE-ORDER 2021 Kits HERE.
Lock in 2020 pricing by pre-ordering your 2021 Elf kit now with 24 COMPLETELY NEW elf adventures! You will receive an email in October confirming your shipping address and kits will ship the beginning of November 2021!! Take the stress out of this Christmas tradition and let's elf together!
Check out details on the 2020 kit for reference:
Elf on the Shelf is one of our FAVORITE Christmas traditions, and while I love creating Christmas magic for my boys however I can, I fully admit it can become a whip! I have shared Elf ideas with you over the years, but this year I decided to take it a step further and offer two kits that will arrive at your door with instructions, supplies, and printed tags. All you have to do is remember to set them up each night (that's still asking a lot, I know! Haha!) The things we do for our kids….
There are other Elf kits out there, but here is what makes these different….they are creative,simple and AFFORDABLE. Most the kits I found were very pricy ($70-$100). I wanted to keep these budget friendly. The idea is to take the thinking off your plate, so you can focus on having fun with your littles! This season of believing goes SO fast!! I will also be available via Instagram if you have questions or need help, and will be encouraging you throughout December as we Elf together!
Quantities are limited and will only be offered for a short time to ensure I can get them out to you in time!
Elf Kit #1
$22 with FREE shipping
14 days of Elf fun
Order HERE.
This kit includes printed signs, supplies, and more detailed instructions for the 14 days of Elfing below! I set them up on a white background so that you could clearly see what is happening in each pic, but set them up anywhere around your home!
Included: Mini Elf easel, 12 printed signs, 2 mini signs on a stick, Elf blindfold, Red pom pom balls, sticky squares, 2 jingle bells, Elf Cornhole board, Elf Twister Board, 2 Googly eyes, and red crinkle paper.
Arrival Day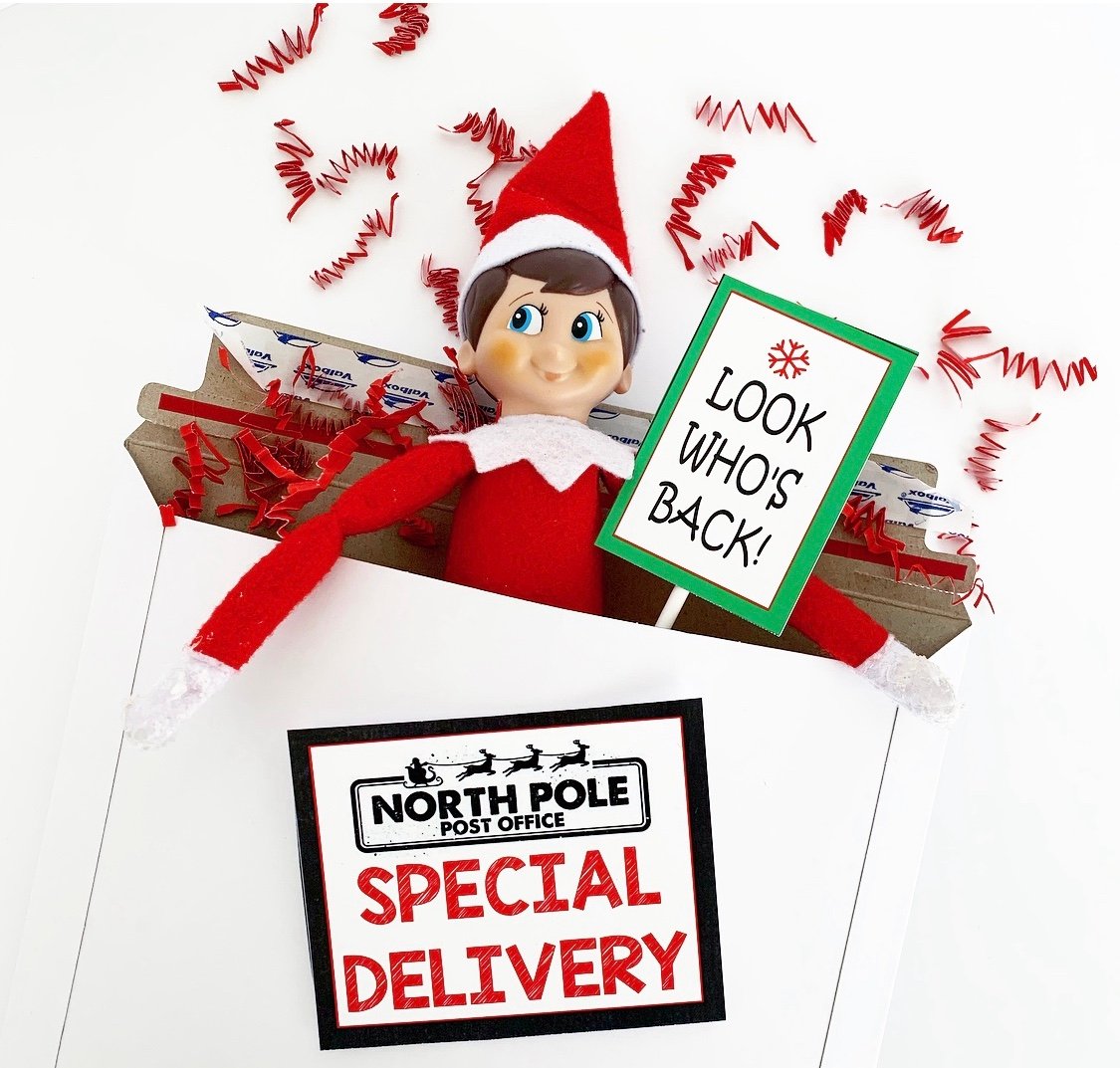 Pin the Nose on Rudolph
Every Time a Bell Rings…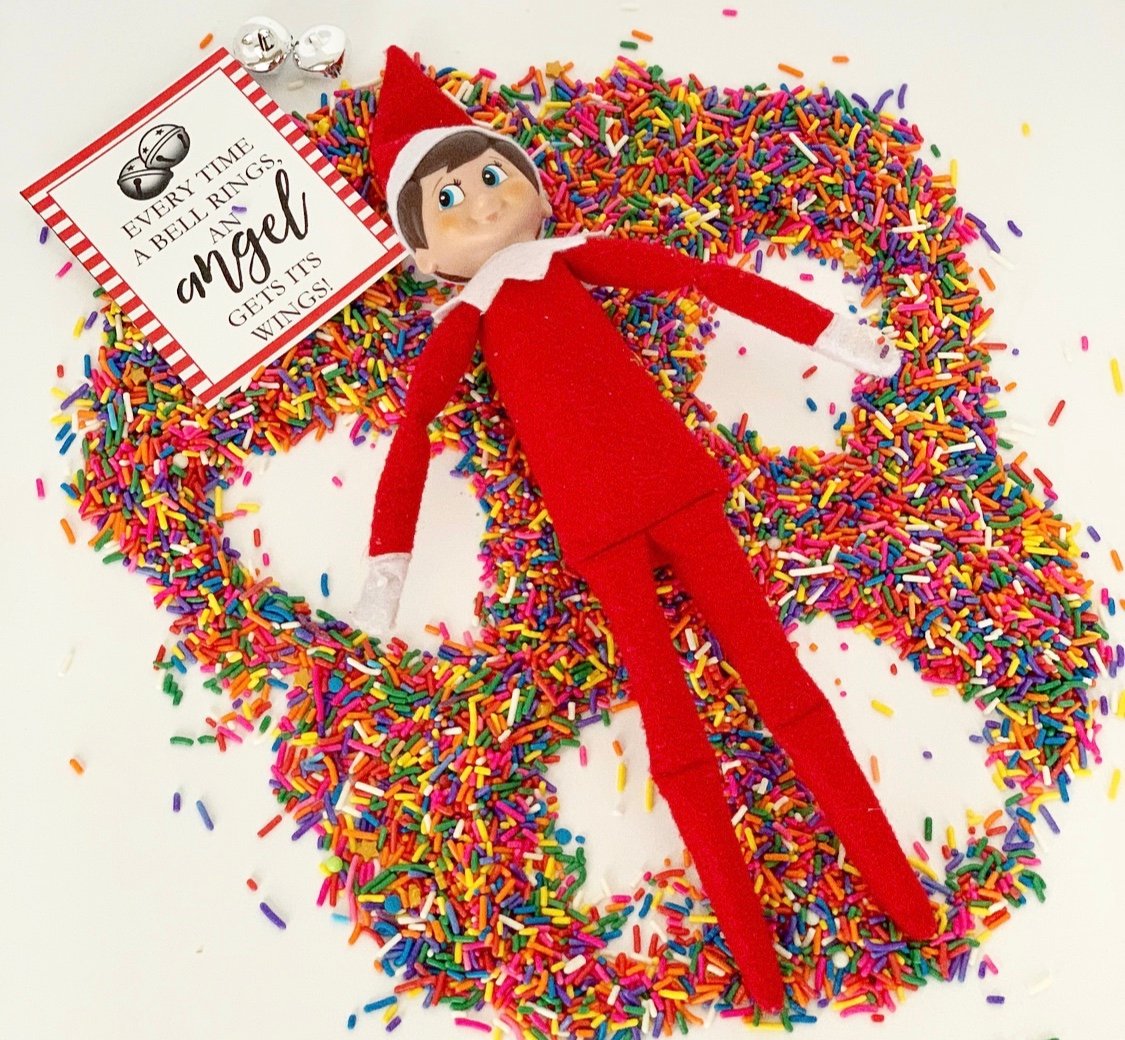 Elf Cornhole Tournament
Claus Climbing Crew : North Pole Bound
Rudolph is not alone…
In a Pickle…
Elf Twister
Have an Eggcellent Day
Reindeer Poop
Apple of my Eye
On a Roll:
Find all 12 Candy Canes
Dec. 24th- Jesus is the Reason for the Season
If you have a nativity set, this would be sweet to set next to that as well.
Because I cannot ship food, you will provide: 1 apple, 2 pieces of bread, pickles (optional), 1 box of 12 candy canes (about $1 at Target, Walmart, grocery store, etc.) chocolate chips or raisins for Reindeer poop, Toilet paper (3 rolls), eggs, sprinkles for angel (flour, sugar, rice, etc. also works great!). Most things you will probably already have, but I recommend gathering or ordering them at the beginnning of the month. These items will cost less than $10 total.
Find this kit HERE.
Elf Kit #2
$42 with FREE shipping
Order HERE.
24 Days of Elf Fun
This kit includes everything in Kit #1 PLUS printed signs, supplies and more detailed instructions for 10 additional days.
Included: Mini Elf easel, 33 printed signs, 2 mini signs on a stick, Elf blindfold, Red pom pom balls, sticky squares, 2 jingle bells, Elf Cornhole board, Elf Twister Board, 2 Googly eyes, and red crinkle paper.Elf Pool Float, Mini Red cup, Drink Umbrella, 3 brown craft sacks, elf towel, elf straw, mini silver bucket, white pom pom balls, eyes, buttons, carrot nose and scarf for TP snowman, Elf poncho, Mini Rubik's cube, Mini artist palette and paint brush, crayons, coloring sheet, mini sponge, and car.
North Pole Pool Party
Santa's Sack Races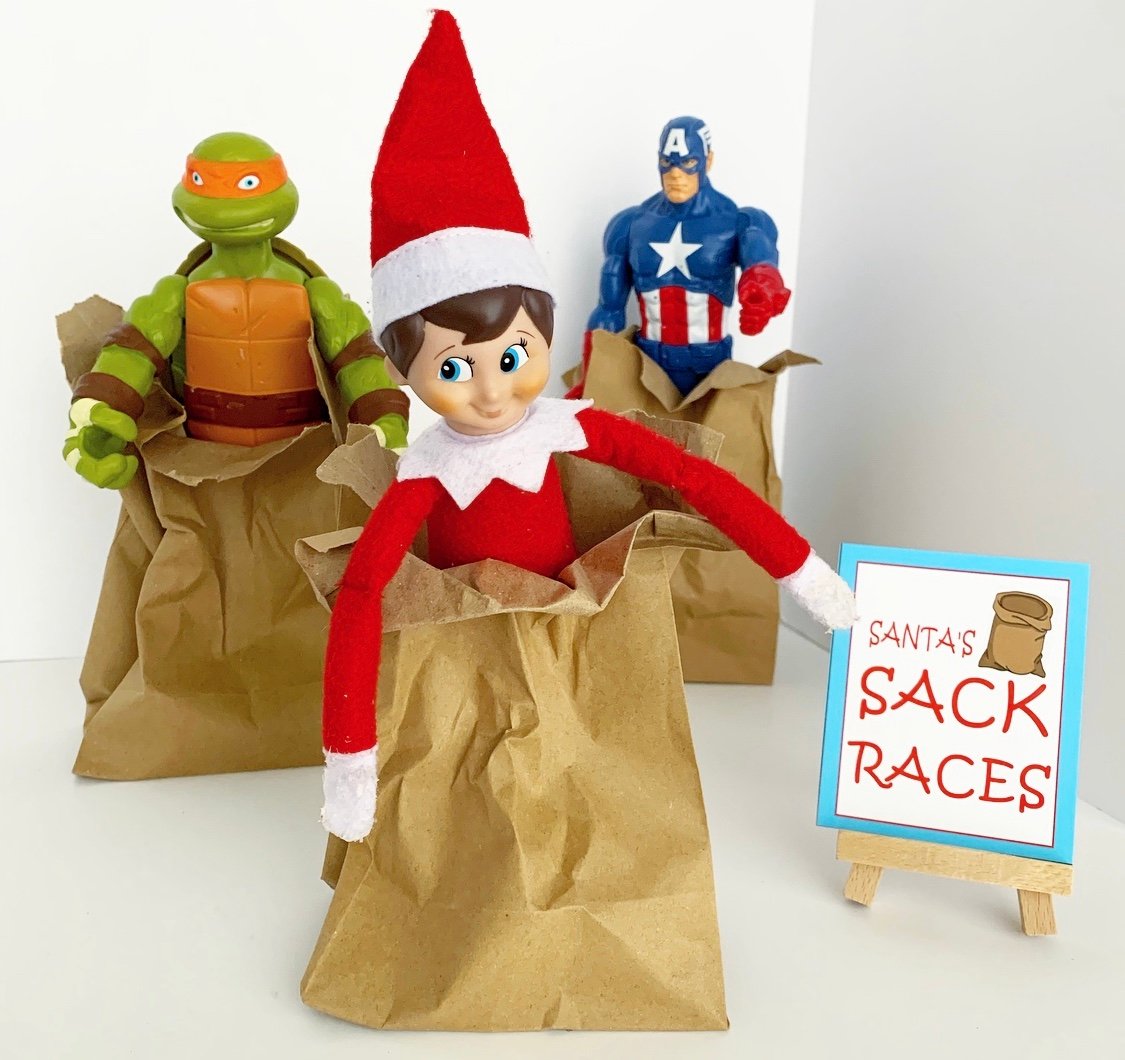 Opponents not included. Use Barbies, action figures, stuffed animals, etc.
St. Nick Spa Day
Wanna Build a Snowman?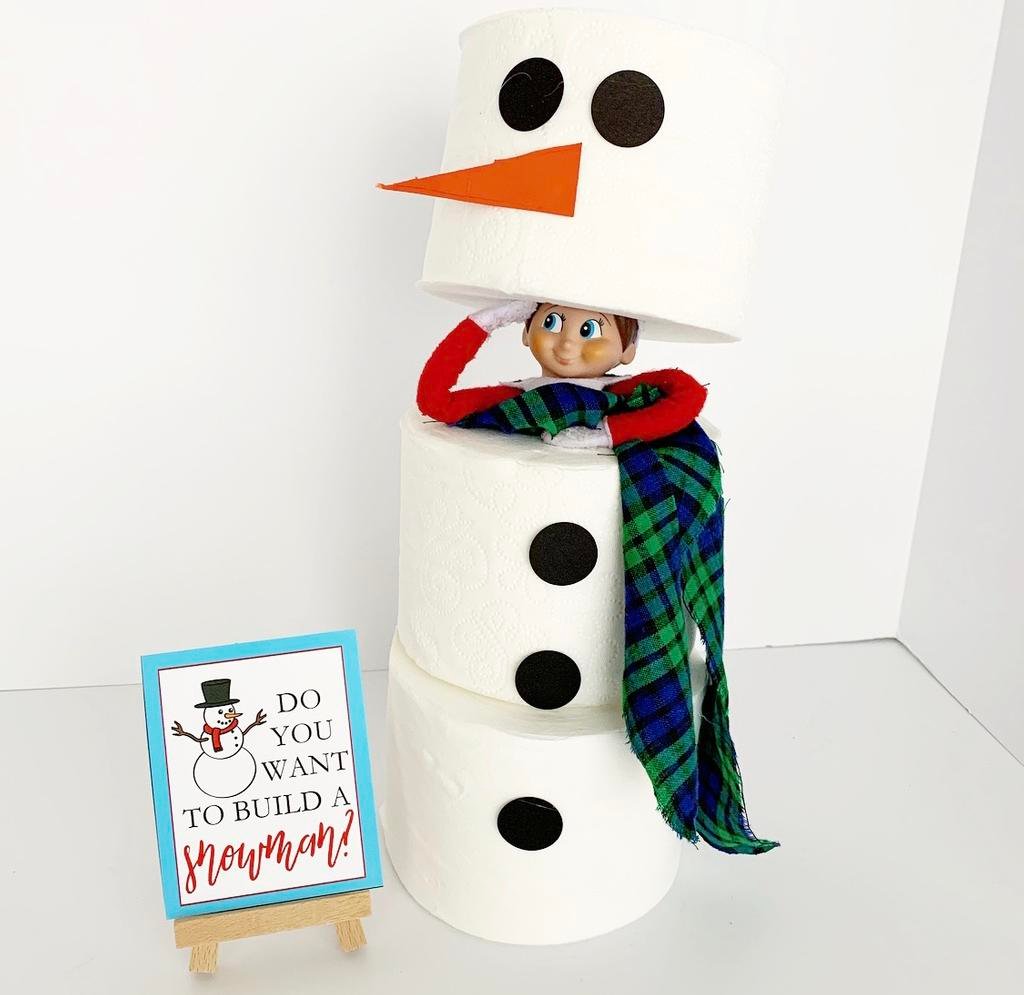 Art Class
I signed our elf's name (Aggie) to the bottom, but totally optional!
Let's Taco 'Bout the Nice List
Perfect for Taco Tuesday! Add your kids' names to the Nice List….or don't! Haha!
Rubik's Cube
This Rubik's cube actually works, so your kids can play with it. Not just a prop!
Snowball Fight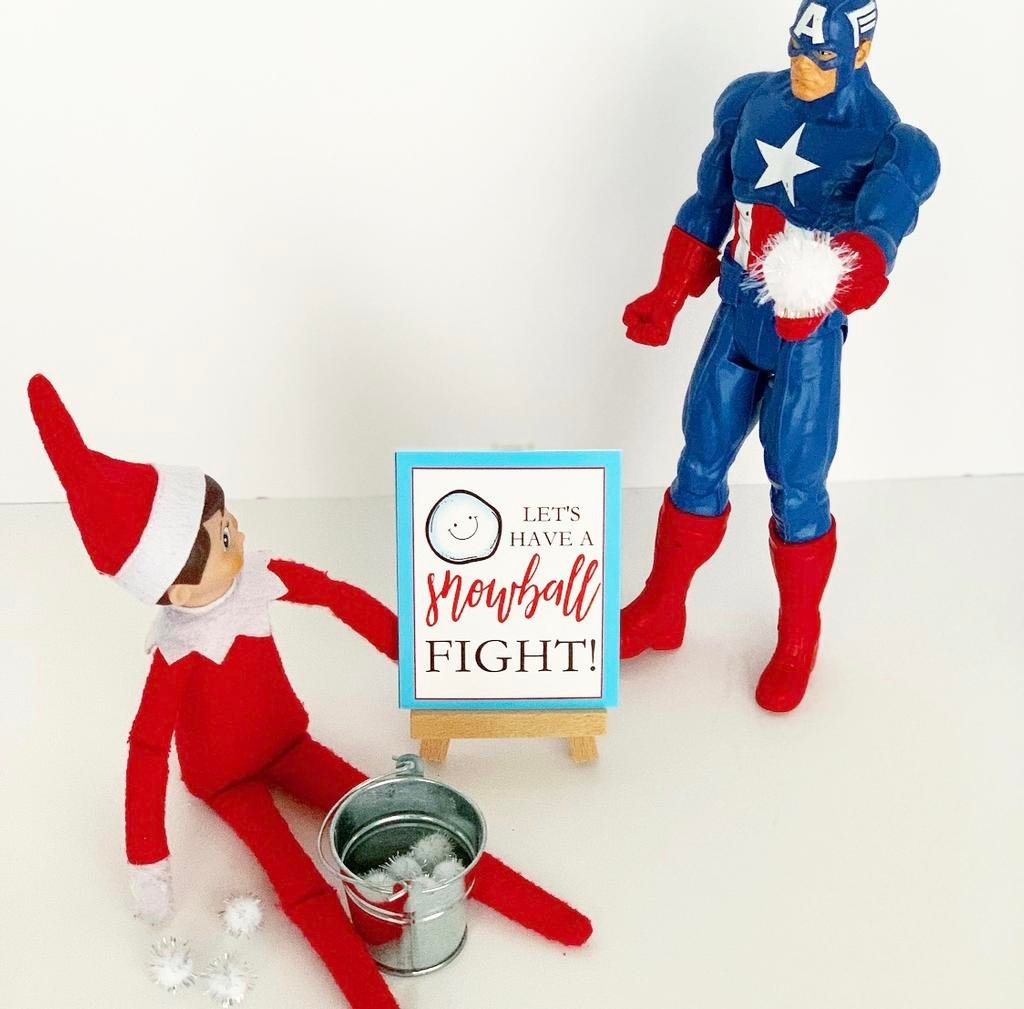 Captain America not included, but use a Barbie, stuffed animal, action figure, etc.
Coloring Class
Claus & Co. Car Wash
Find this kit HERE.
I hope these kits will take away some stress around this tradition that is supposed to be about FUN!! I can't wait to ELF together this season!! Let's make magic!
Elf is not included in any kits. I am in no way affiliated with Elf on the Shelf.