Hope you had a wonderful Memorial Day weekend!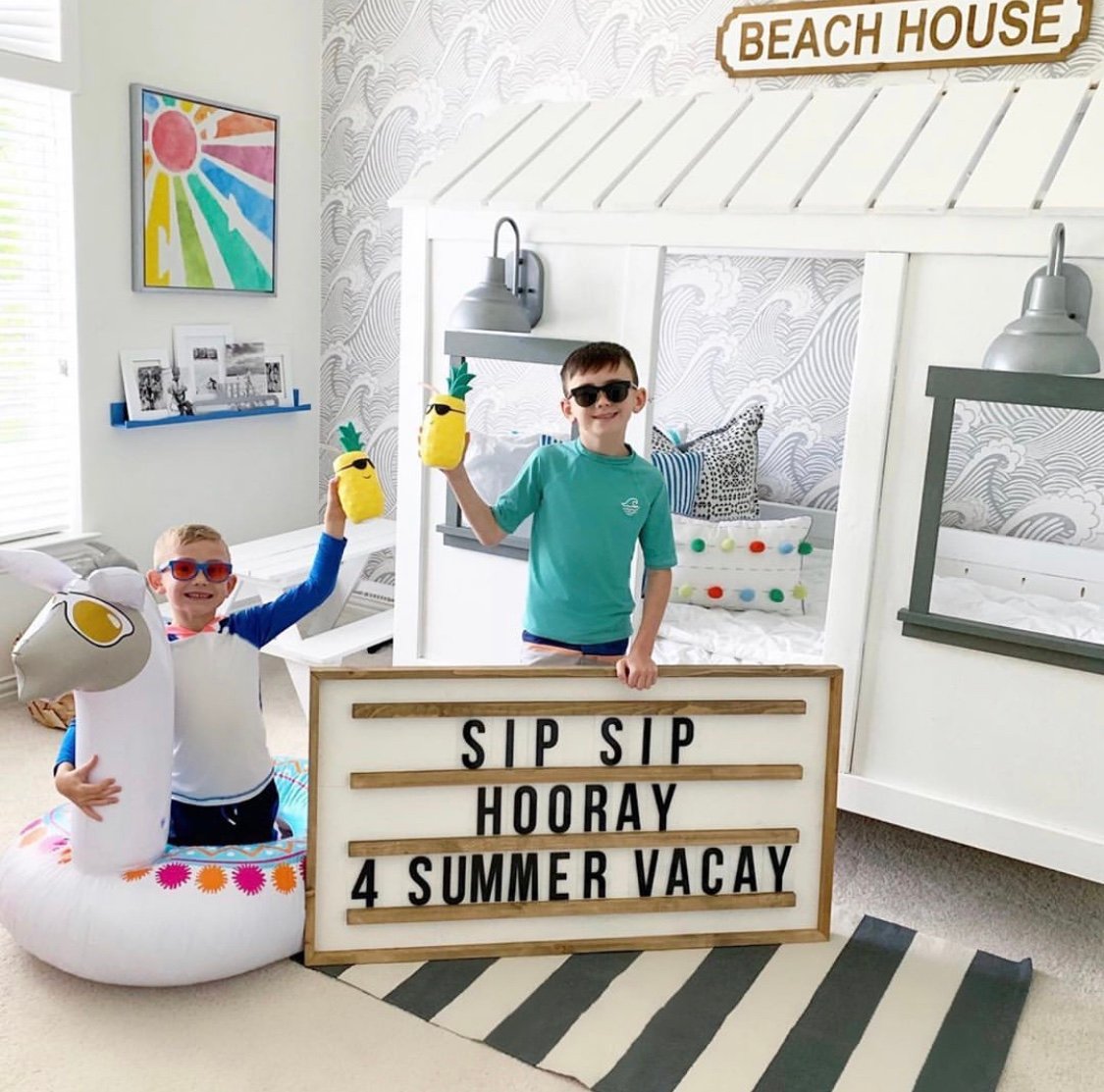 We said goodbye to e-learning last week, and the boys and I were SO excited!! Logan's teacher was amazing, and he definitely preferred her to mom when it came to school work (same buddy, same!) It took a bit of a toll on our relationshiip, but we made it though! Summer may look different this year, but we are ready!
A bit of what I've shared lately…
How to Paint Concrete Using Paint and Tape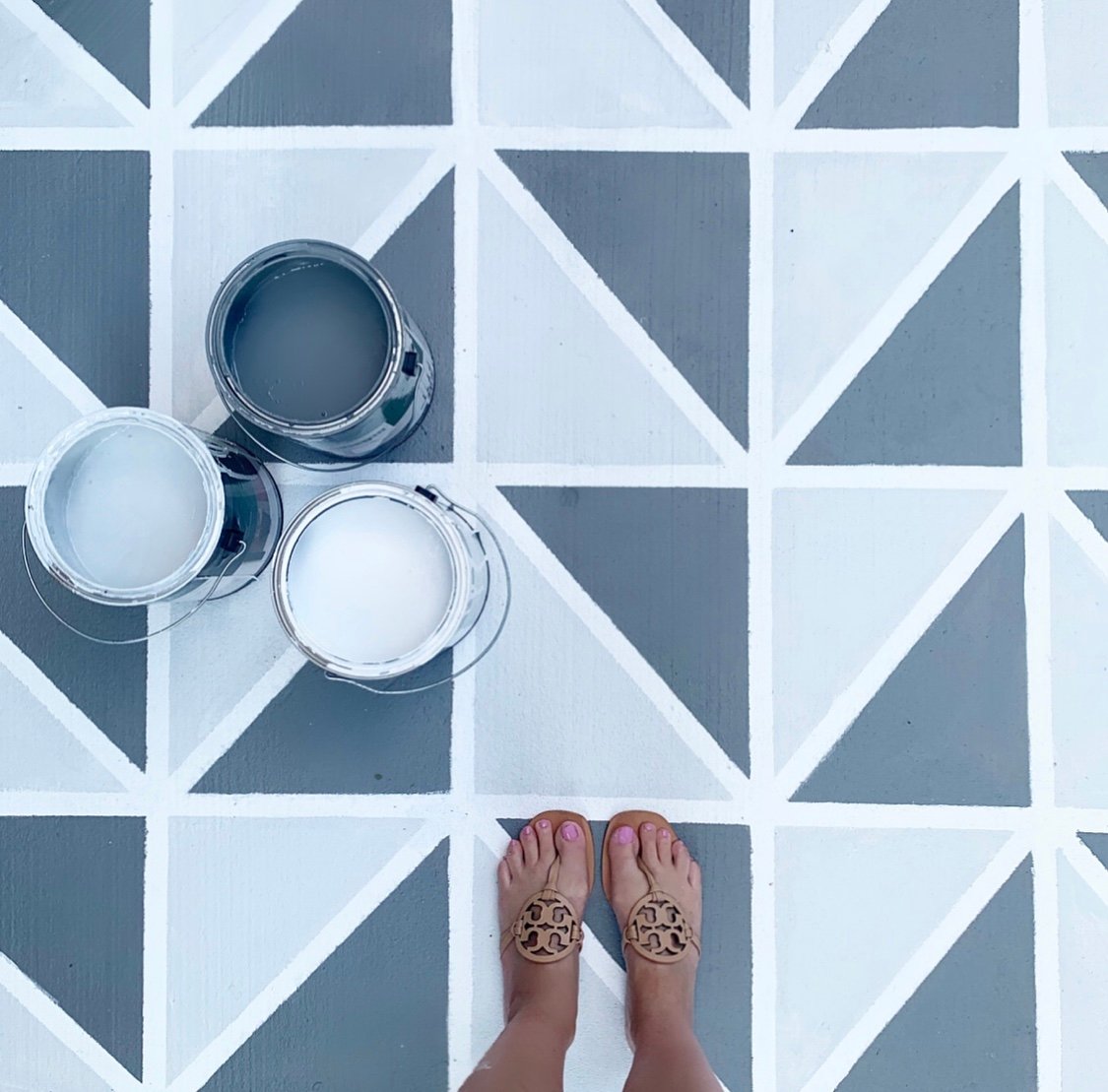 I finished the back patio DIY and wrote a step by step tutorial if you want to try it yourself!
Below are the supplies I used:
Find the step by step tutorial HERE.
Patio Refresh
Here was our patio before: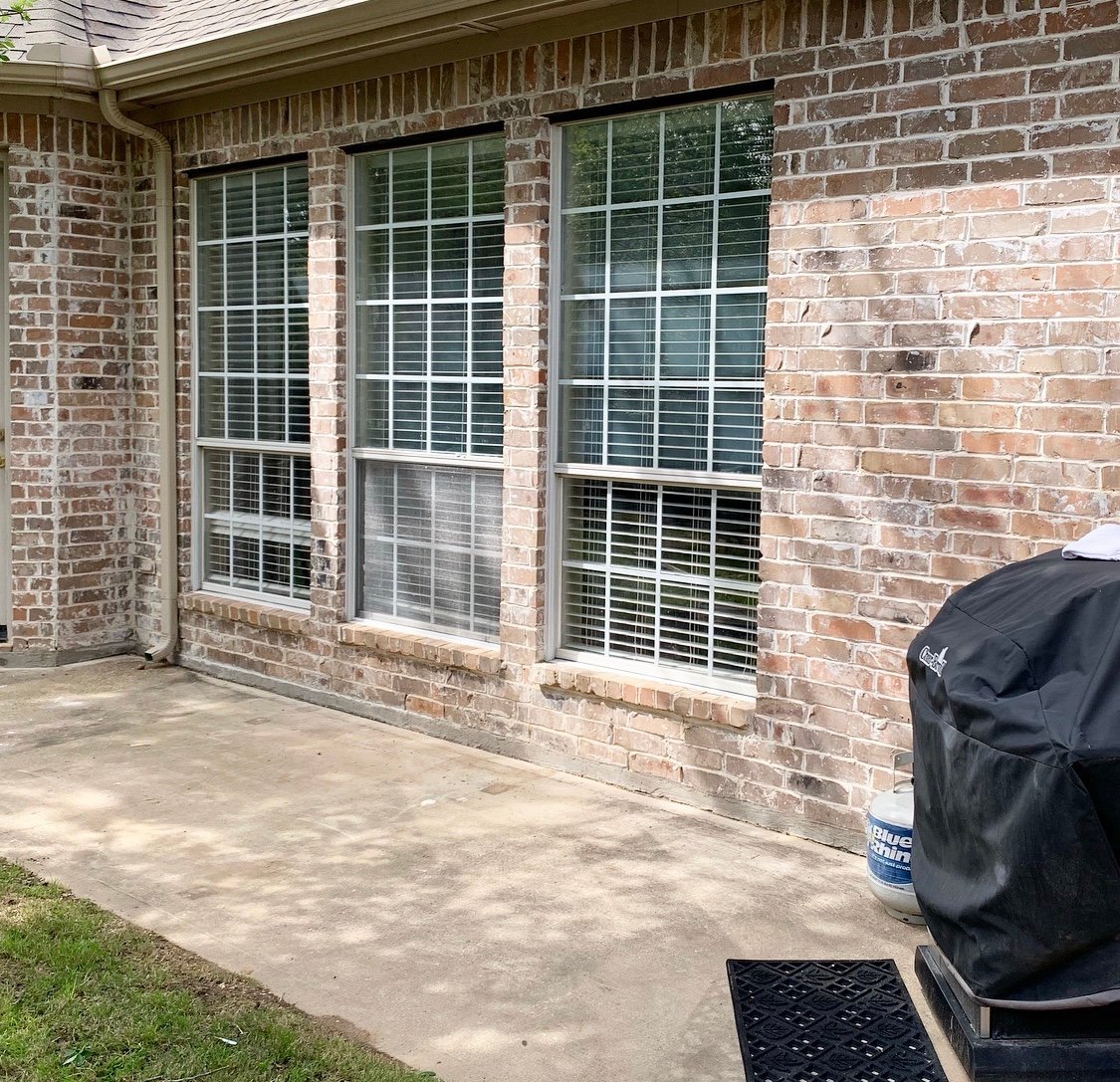 And after:
Such a brighter, happier space where we are excited to enjoy a few meals before the Texas summer heat sets in!
Find our new patio furniture and decor by clicking any of the images below:
Two Trader Joe's Veggie Dips
Two ingredients each and so easy for parties or a poolside snack.
Find the post HERE.
Teacher Appreciation Gifts
While we are done with school, I know many of you are not!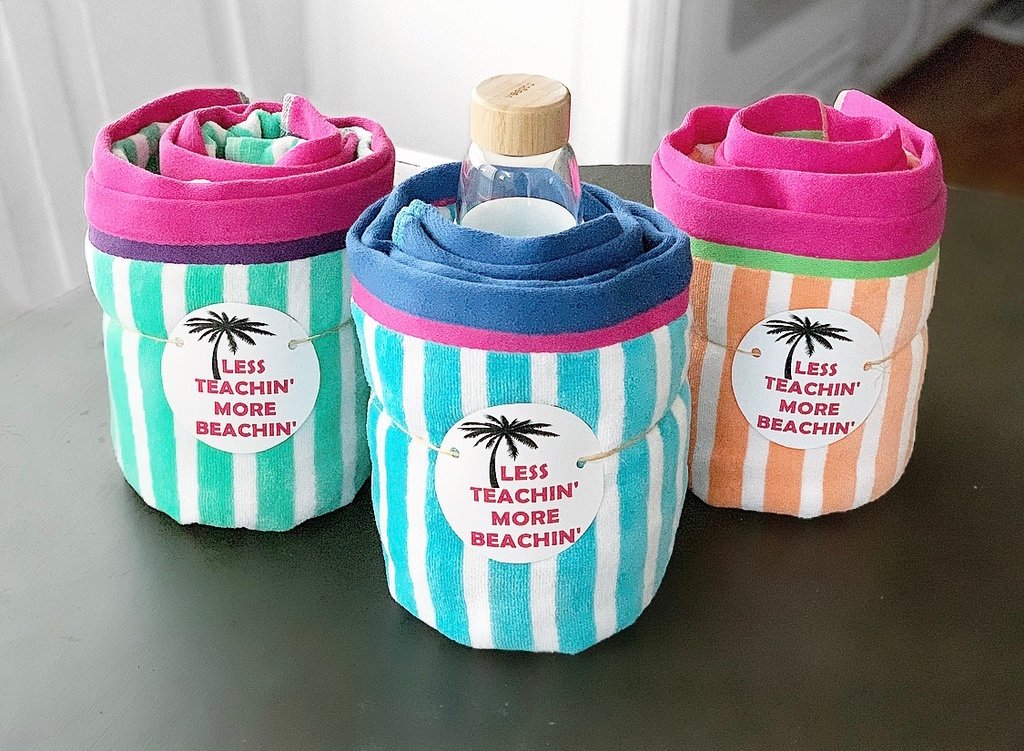 So I put together some simple ideas to show some love to all those hard-working teachers!
Find them HERE.
Spicy Fruit Salad
I shared this fruit salad that is the perfect combo of spicy and sweet.
Find it HERE.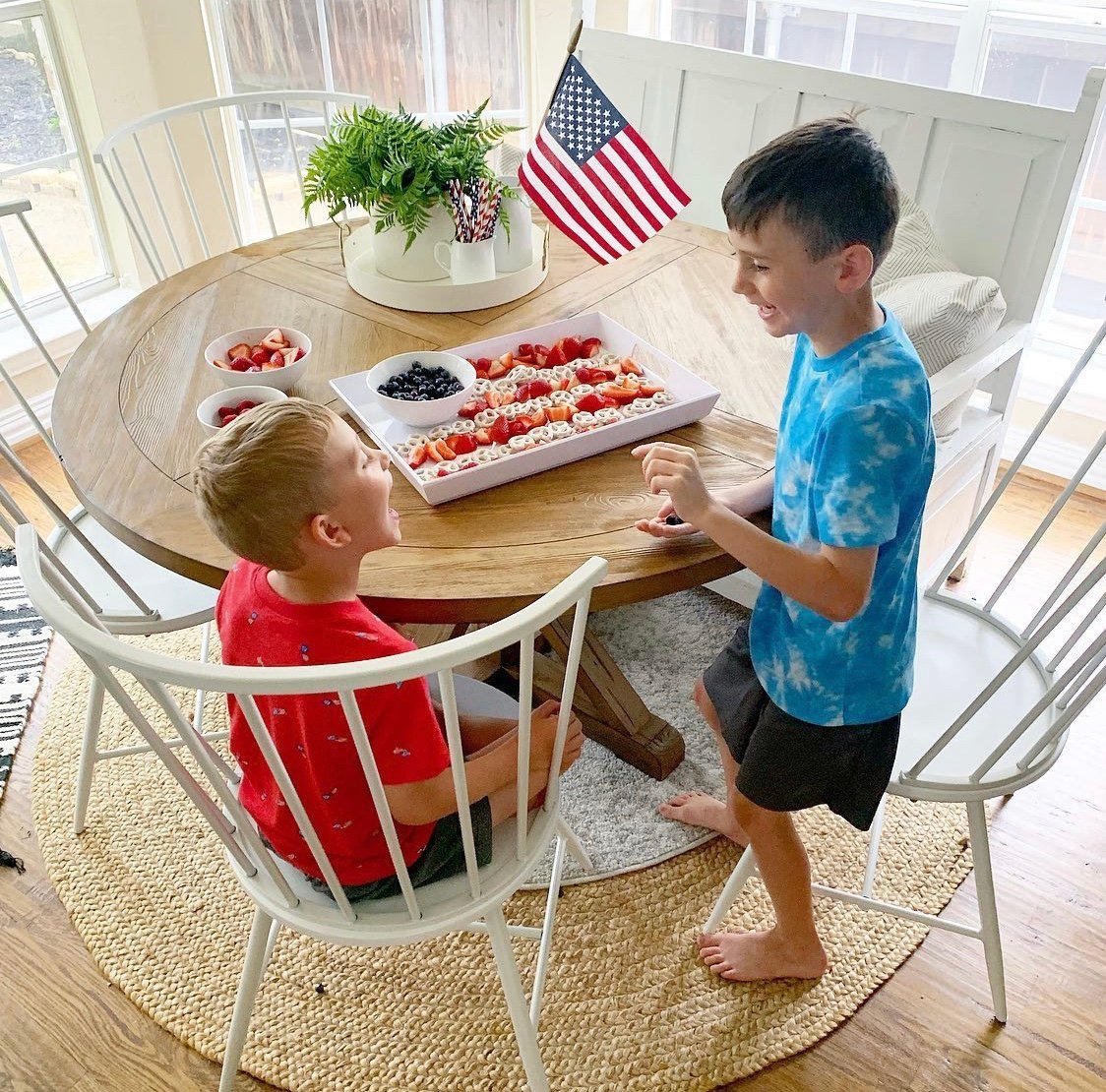 Yesterday we talked about the meaning of the day, made our fruit flag tray and threw blueberries at each other's faces. Freedom does not come free, and thank you just doesn't feel like enough for the sacrifices of so many brave men and women and their families. If that applies to you, please know we are deeply grateful and don't take these freedoms for granted!
Wishing you all a wonderful week as we wrap up May!