It's beginning to look a lot like Christmas….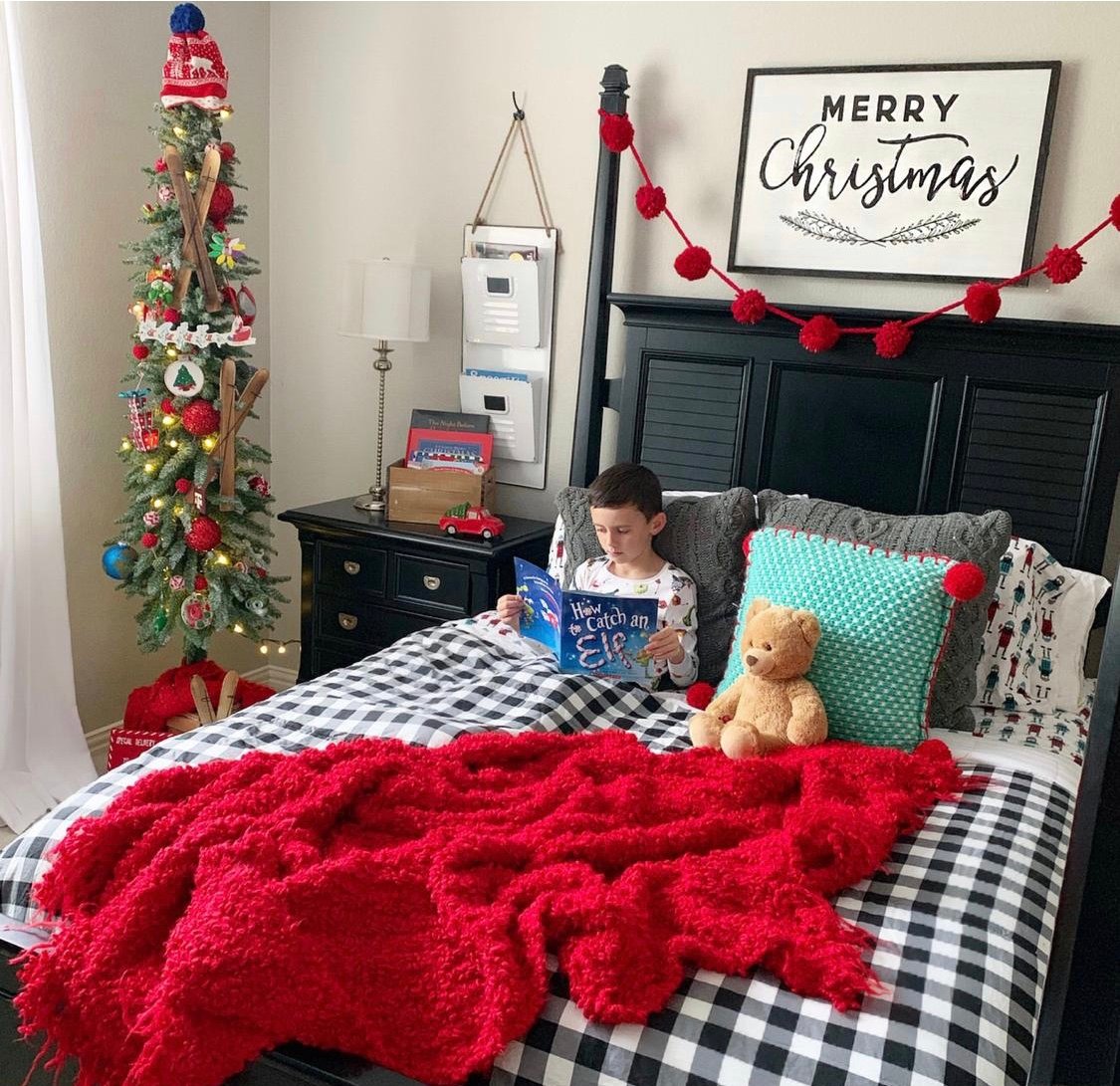 I know many of you wait until after Thanksgiving, but I wanted to go ahead and share some fun decor with you as a resource for whenever you are ready to deck the halls!
Stockings, Stocking Tags and Mantle Decor
I went with a pretty neutral color palette this year for our mantle! I'm not sure the pampas grass will stay, as it's more Fall, but I thought it was fun for now!  I used this garland, which is my favorite, affordable base!  I usually add ornaments and other greenery to it, but you can't beat the quality for the price.  You can find it HERE.  You can find the wooden garlands I used HERE and HERE. 
I LOVED these stockings I found here and my sweet friend Courtney painted these ADORABLE chalkboard tags for me (details about them here!)
My Merry everything sign is from Joyfully Said Signs and can be found HERE. 
Personalized Stocking Tags/Ornaments/Gift Tags/Place Cards
Not sure how to label these, as you could use them for SO many things!
Courtney is offering these for you guys THIS WEEK ONLY for just $5 each and FREE shipping!  This is the chalkboard tag version.  I think they are SO adorable on stockings and it just makes me smile to see the names of my little Crisp crew displayed!
The chalkboard version is $5 with FREE shipping! Find them HERE. 
She is also offering two other styles you can use a variety of ways!
The one above is a painted wood slice.  It can hang on a stocking, on your tree or as a place card on your Friendsgiving/Thanksgiving table.  It might be fun to have these on your Thanksgiving table and then let friends and family take them home to use on their tree for the holidays!  A little party favor!
The wood slice version is $7 with FREE shipping.  Find them HERE.
She also makes these adorable acrylic ones!  You can choose the lettering color and opt to have a solid color painted behind it to match any decor.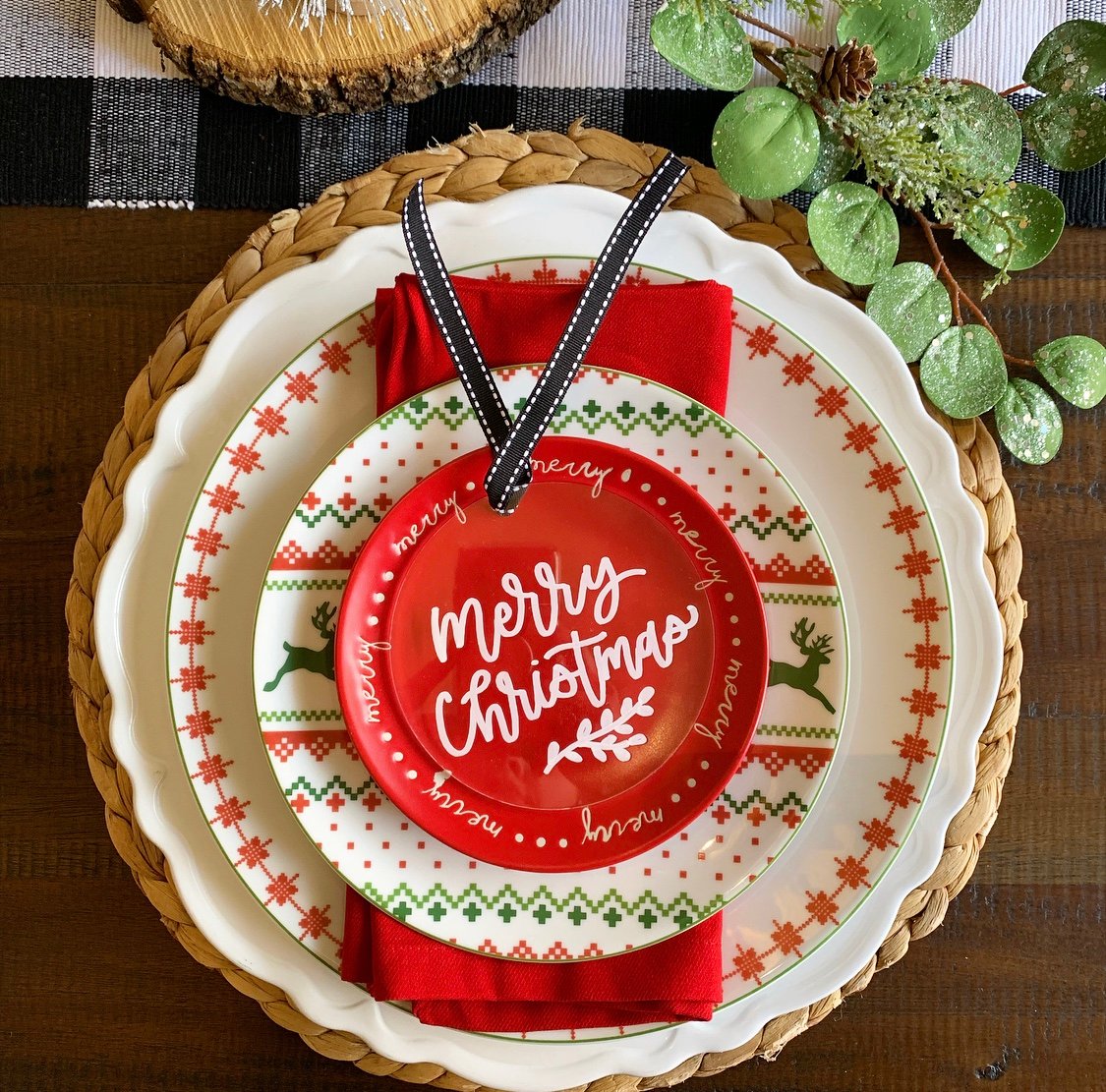 The wording also doesn't have to be names!  It can be anything you want!
At $7 and FREE shipping, these would make an awesome inexpensive ornament gift for co-workers, teachers, friends, or neighbors!  If you have an idea for something specific, Courtney is super talented and easy to work with!
Because Courtney paints every one of these by hand, we are only offering them THIS WEEK, to ensure that she can get them to you quickly for you to incorporate them in your decor or gift them to friends!  You can order them HERE.
Christmas Trees
If you are in need of a new tree this year, I LOVE Michael's trees and they're on sale!  They make it easy…you can shop by height, shape, price or type!
Shop all their trees HERE! 
Kirklands Christmas Decor:
Kirklands is one of my favorite places to shop for Christmas decor!
Adorable Signs:
More Holiday Decor:
Target Holiday Decor:
Target never does us wrong!  Here are a few favorites from this year's Christmas line!
Walmart Christmas Decor:
Again, this garland is the best quality for the price!  I usually add ornaments and other greenery to it, but it is a great quality, affordable base.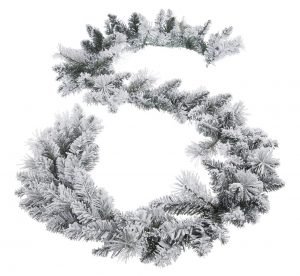 Find it here.
And I feel like Walmart has stepped up their game with holiday decor!  Sharing a few faves below!