Scroll through to find some fun Father's Day gifts for all those amazing Dads in your life!
Outdoorsy Gifts for Dad
I got this Bonfire solo stove for Adam and another one for his Dad! It is a great fire pit to use at home or on the go! It is on MAJOR sale right now!
Find it HERE.
The boys got Adam this inflatable kayak for Father's Day last year!
The boys were so excited….and I promise they let Adam ride too! Haha! It holds up to 400 lbs. and is easy to inflate and deflate. It comes with a pump and it's own bag for storage.
Find it HERE.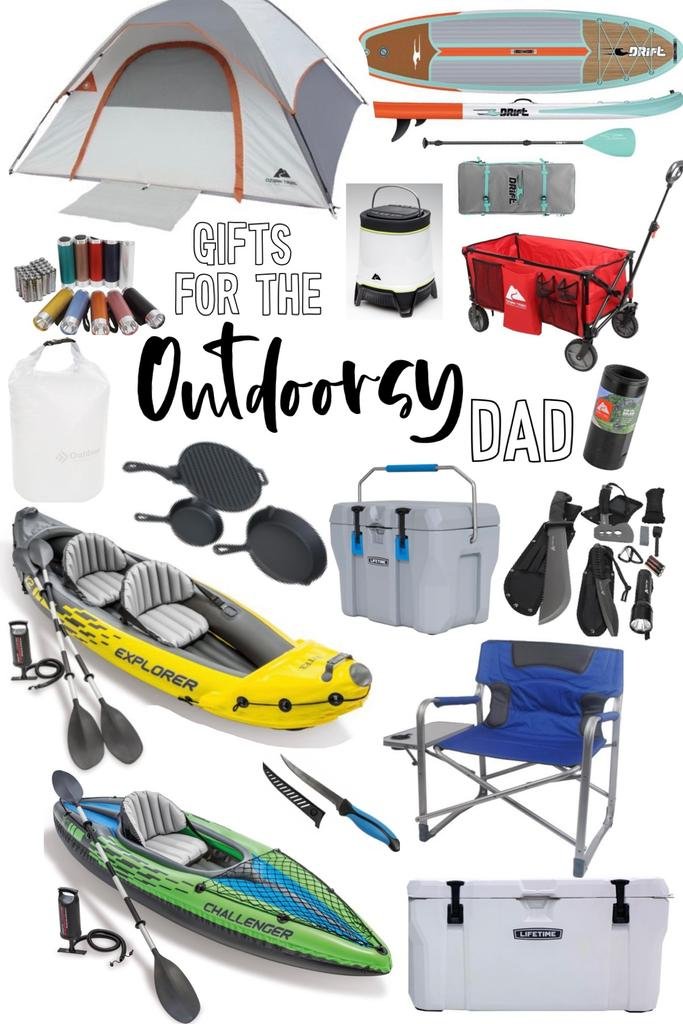 I rounded up some more gifts for the outdoorsy dad too!
Click any of the images below to be taken to the listing!
Amazon Prime Gifts for Dad
Amazon for the win! All choices are Prime and all under $40.
Click on any of the images below to be taken directly to the site:
or click on each description below:
BBQ gloves, meat claws and thermometer set// Whiskey gift set// Flashlight gloves// SAXX undies// Outdoors travel towel// Backyard golf cornhole game// Top rated golf towel// Hookey game set// Waterproof phone bag// 16 in 1 Tool// Top Rated Dry bag for boating, camping, etc.// Gadget/tool kit// Beard Grooming Kit// Set of spices// Magnetic Tool Band// Yeti Mug//
Dad Mug with you Child's Art
Logan made this a few years ago for Mac and he uses it pretty much daily! Just follow the easy instruction on the listing to send your artwork with your order.
Find it HERE.
More Gifts for Dad
Click on any of the pics below or on the word description link.
Yeti cooler bag// Beer Flight boards with Chalkboard Labels// Outdoor/Tailgaiting Chair// Under Armour Polo (25% off)// Mug with Warmer// Apple Air Pods Pro// Cooling Pillow// Work Bench and Tool Storage// Reef Sandals// Leather Weekender Bag// 6 Piece Ryobi Tool Set ($100 off)// Leather Reef Sandals// Under Armour shorts// Weber Grill// Waterproof Portable Bluetooth Speaker// Air Compressor Set// Inflatable Waterproof Lounger