Use code MERRYCRISP for FREE shipping on all items below! Offer expires at midnight 11/8
Silouette Canvas and Ornaments
Such a sweet keepsake for you or to gift to grandparents! Simply take a picture of your child's profile, not smiling, and Mikel will create a wood cutout of their silouette. You can purchase the canvas and the wood ornament with their name and age hand lettered on the back as a bundle HERE or the ornament by itself HERE.
Be sure to use MERRYCRISP at checkout for FREE shipping!
Leather Key Fob
These make a great stocking stuffer or gift for men, teachers, new drivers, etc.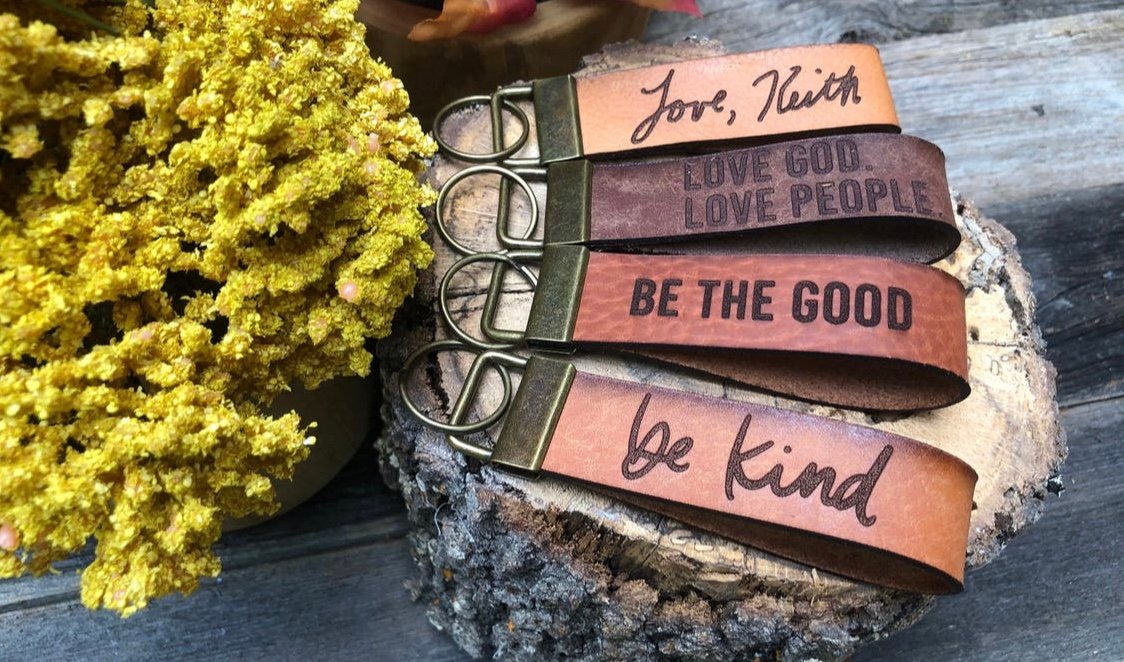 Choose one of the sayings in the shop….
or use your own custom saying or handwriting. My Logan wrote this one for my Mom (Nanny).
A key fob with your kid's handwriting or the handwriting of a loved one makes such a thoughtful Christmas gift for just $18.
Find the listing HERE.
Be sure to use MERRYCRISP for FREE shipping at checkout!
Unique Ornamants
Mikel also has these awesome wood ornaments that she designed! Perfect to commemorate 2020!
Find them HERE.
Chalkboard Stocking Tags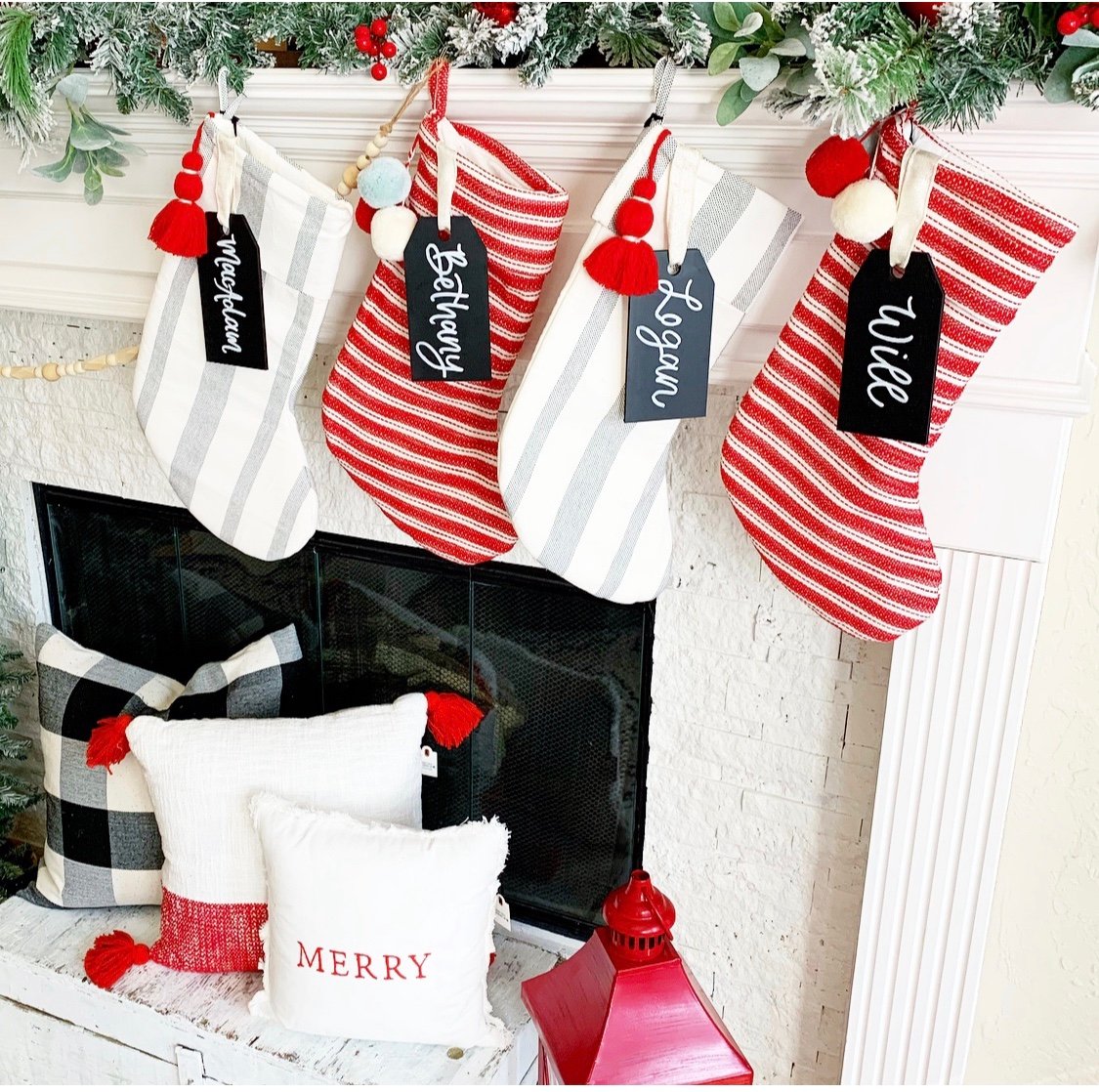 These large chalkboard stocking tags are just $5 with FREE shipping with code MERRYCRISP through the end of the day on 11/8.
Find them HERE.
These were cut by hand and then hand lettered with paint, so they will not smear or smudge. I love what they add to our mantel!
Aside from your stockings, they are cute used as name cards on your place setting at your table for Christmas…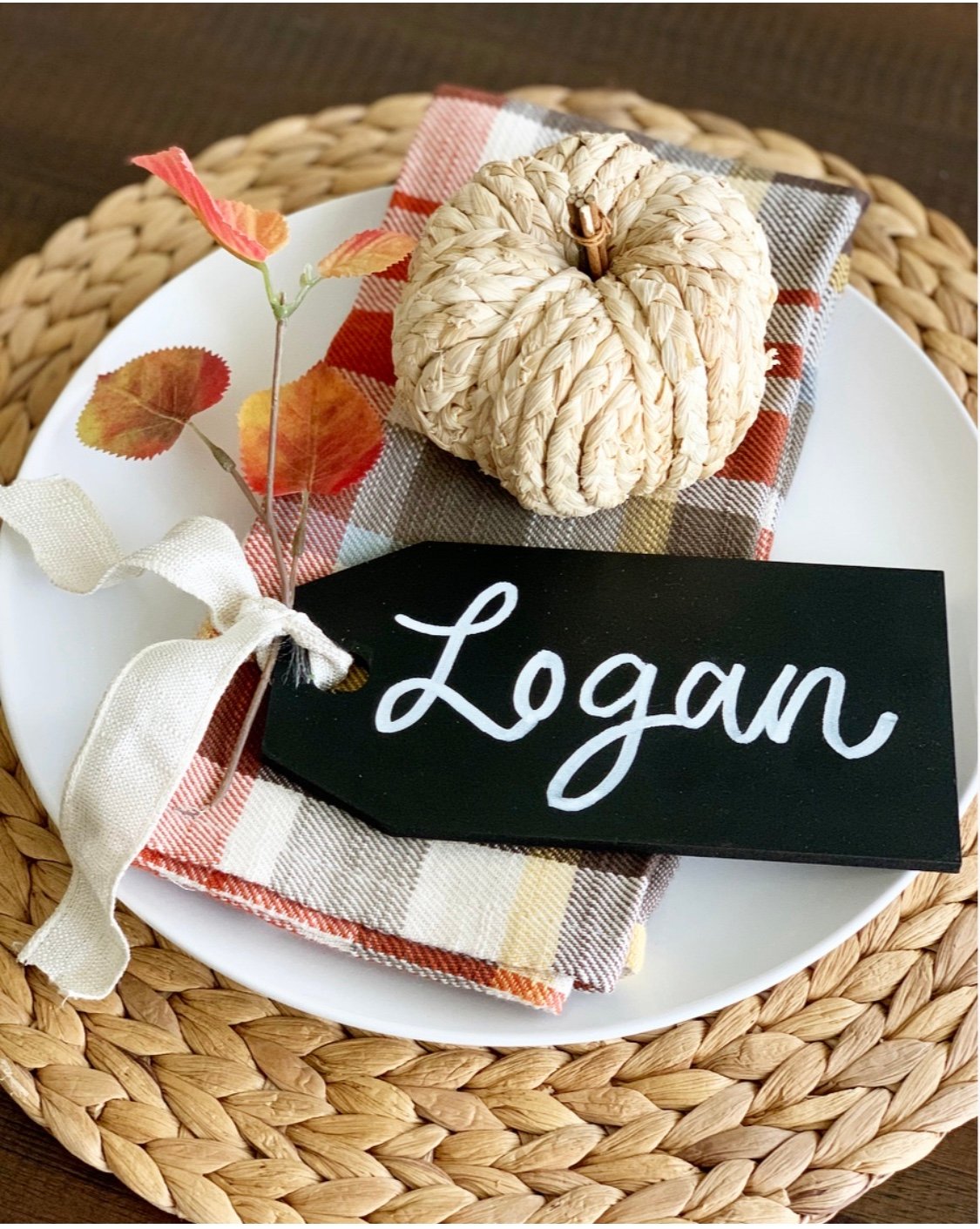 or for Thanksgiving! The black and white is not Christmas specific, so you can use them at your table year round!
They are available in Mikel's shop HERE.
Leather Stocking Tags
Mikel also made these unique leather stocking tags!
They are hand cut from quality leather. She hand letters the names, and then her handwriting is burned into the leather tags!
Find them HERE and use MERRYCRISP for FREE shipping at checkout.
They are so cool and unique for a more modern/boho vibe!
These are $12 with FREE shipping with code MERRYCRISP at checkout.
Find them HERE.
Christmas Signs
Mikel made this festive Merry Christmas sign. She handpainted the plaid and the lettering is a wood cutout in her hand lettering. I love the 3D effect!
You can find this sign HERE.
Mikel also made this sign with a line from, "O Holy Night."
Again, I love the wood cut outs that make it 3D. This is one of my VERY favorite Christmas songs!
Find this sign HERE.