April showers bring May flowers!
As I sat down to write this post I could not help but think of this scene from, "The Devil Wears Prada" and giggle.
So maybe not groundbreaking, but flowers are definitely a Spring staple and they always make me smile!  I have had fun incorporating them into my home this season.
Front Porch
Hydrangeas have always been my favorite!
I added these white and pink hydrangeas to my front porch. Sadly, these guys did not last too long with our crazy Texas weather, and quite possibly my lack of watering them….I think that's a requirement…but regardless, they bloomed beautifully for several weeks!
That pink just screams spring!  I moved one of the planters indoors to add some color by the staircase.  I was SO excited to see this little space featured here.
Fireplace Decor
This Emerson quote, "The Earth laughs in flowers." seemed to describe the joy of this time of year perfectly!  I added it to this chalkboard on my mantel, and purchased some faux pink hydrangeas.  Flowers I can't kill are a good thing for my brown thumb!  The boys and I painted different sizes of terra cotta pots with white, pink and mint chalk paint.  They mixed in well with my scale, vases and lantern that I already had and stacking them created height where I needed it.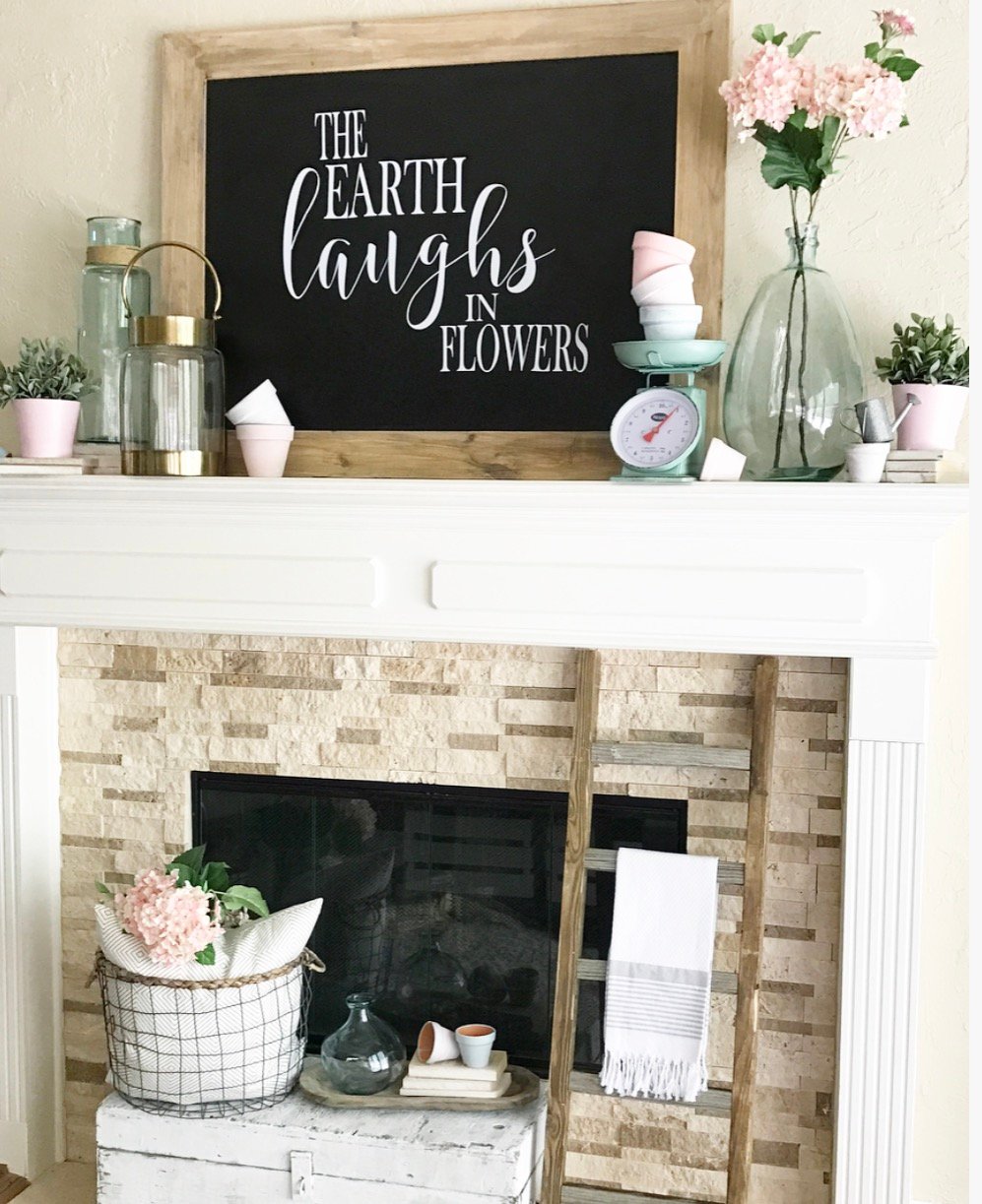 I also added some pops of pink and copper to my three tiered tray!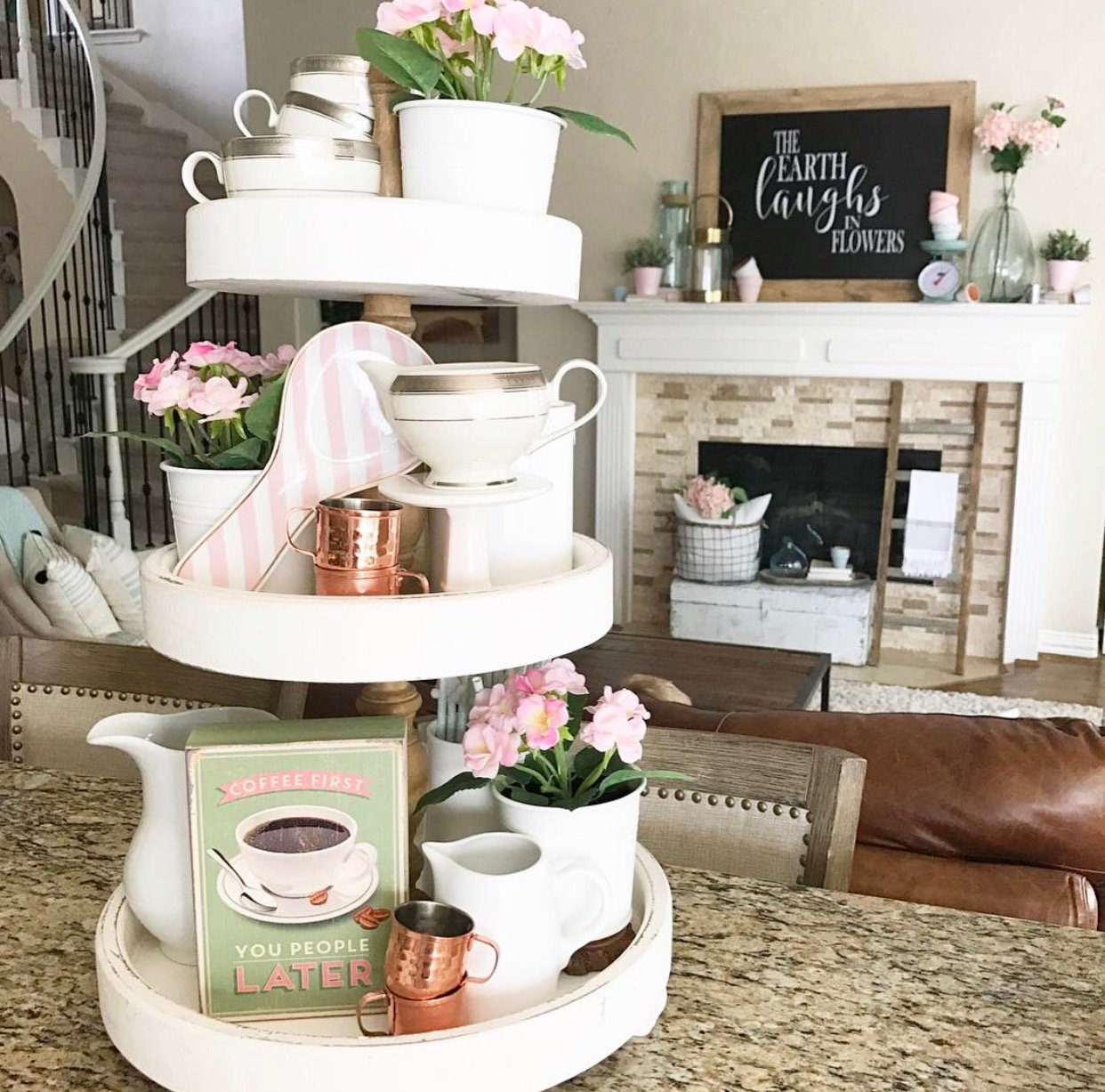 These mini copper mule mugs just make me laugh!
It seems like this time of year is always very busy and can be a little hectic!  I hope that no matter what your schedule entails, you'll take time to stop and smell the roses…or the hydrangeas!
Shop This Post:
The Green Market Wooden Planter Box//Green 20×20 Pillow Cover//Faux Pink Hydrangeas//Terra Cotta Pots//Gold Lantern//Large Vase//wooden tiered tray//Copper mini mugs