I am excited to share this grilled peach salad with toasted pecans and goat cheese….hello peachy summer perfection!
This little salad started with these fresh peaches from the orchard.
We halved them, removed the pits, sprinkled them with cinnamon and a small pat of butter and my hubby grilled them up!  YUM!
Side note:  These also make a great topping for vanilla ice cream!
A few additions and we had the perfect summer salad, with these peaches as the star!
Ingredients:
(makes 2 side salads)
2-3 Peaches
Sprinkle of cinnamon
2 teaspoons of butter
Light olive oil cooking spray
2-3 cups of spring mix or greens of your choice per salad you want to make
1/2 cup toasted pecan halves or pieces
1/2 cup goat cheese
Dressing of your choice – we used a honey vinaigrette
NOTE:  To make this an entree rather than a side, add chicken breast or shrimp
Directions:
Half the peaches, remove the pits and sprinkle each half with cinnamon.  Place a small pat of butter in the middle of each half.
Heat grill to medium-high heat and cook until peaches are cooked to desired taste.  We like them to be soft with some grill marks-1-2 minutes per side.
Remove peaches from grill and set aside.
To toast pecans – Spray a baking sheet with light cooking spray.  Spread pecans on sheet and cook in the oven for about 5 minutes at 350 degrees.  Keep an eye on them, as pecans can scorch quickly!
Place spring mix, pecans, and goat cheese in a bowl and toss with salad dressing of your choice.
Slice peach halves into smaller slices and place on top.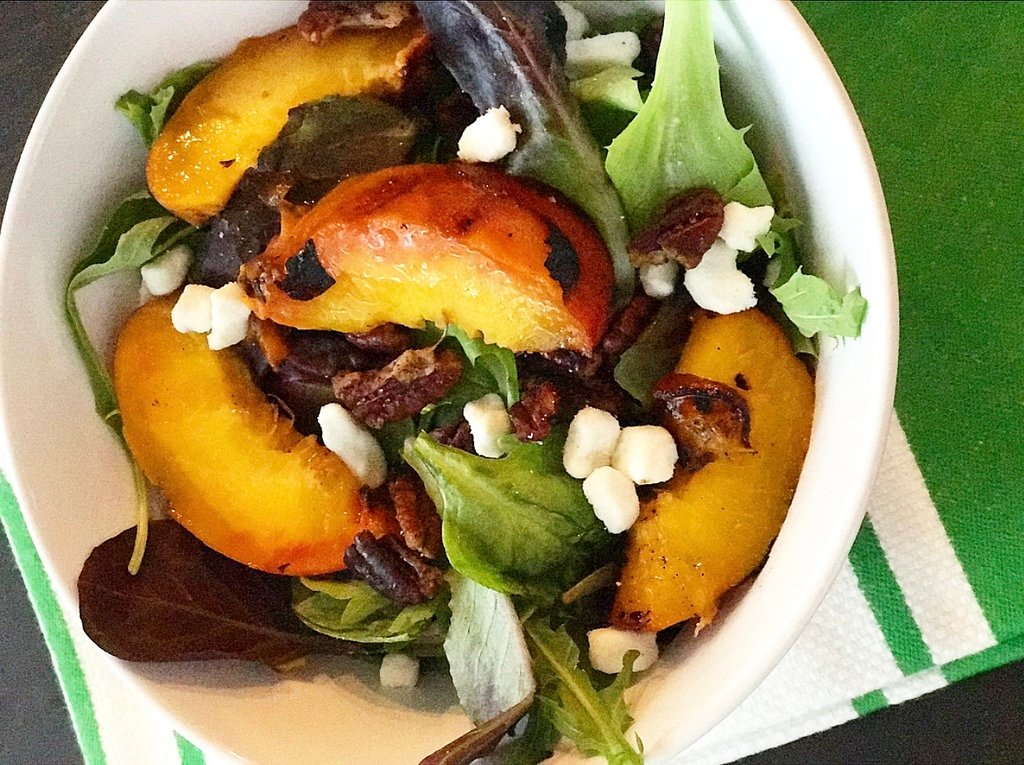 This peach salad is sure to please!  Enjoy!
And for more easy peach recipes, be sure to check our this peach recipe roundup!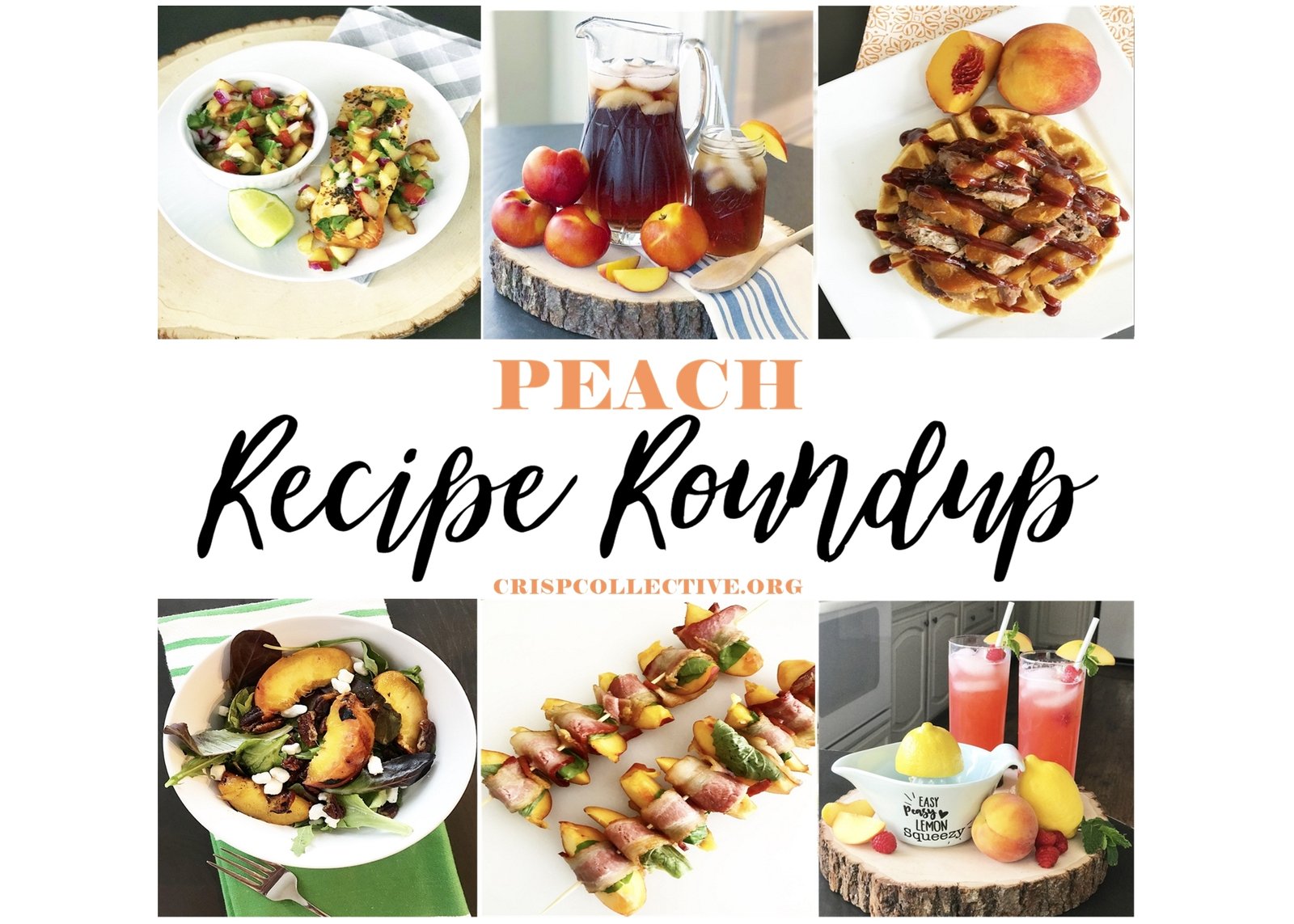 Find the post here.