This Trader Joe's Ravioli dinner is a staple at our house!
My youngest and I made a trip to Trader Joe's last week. Eyeing that cookie butter like….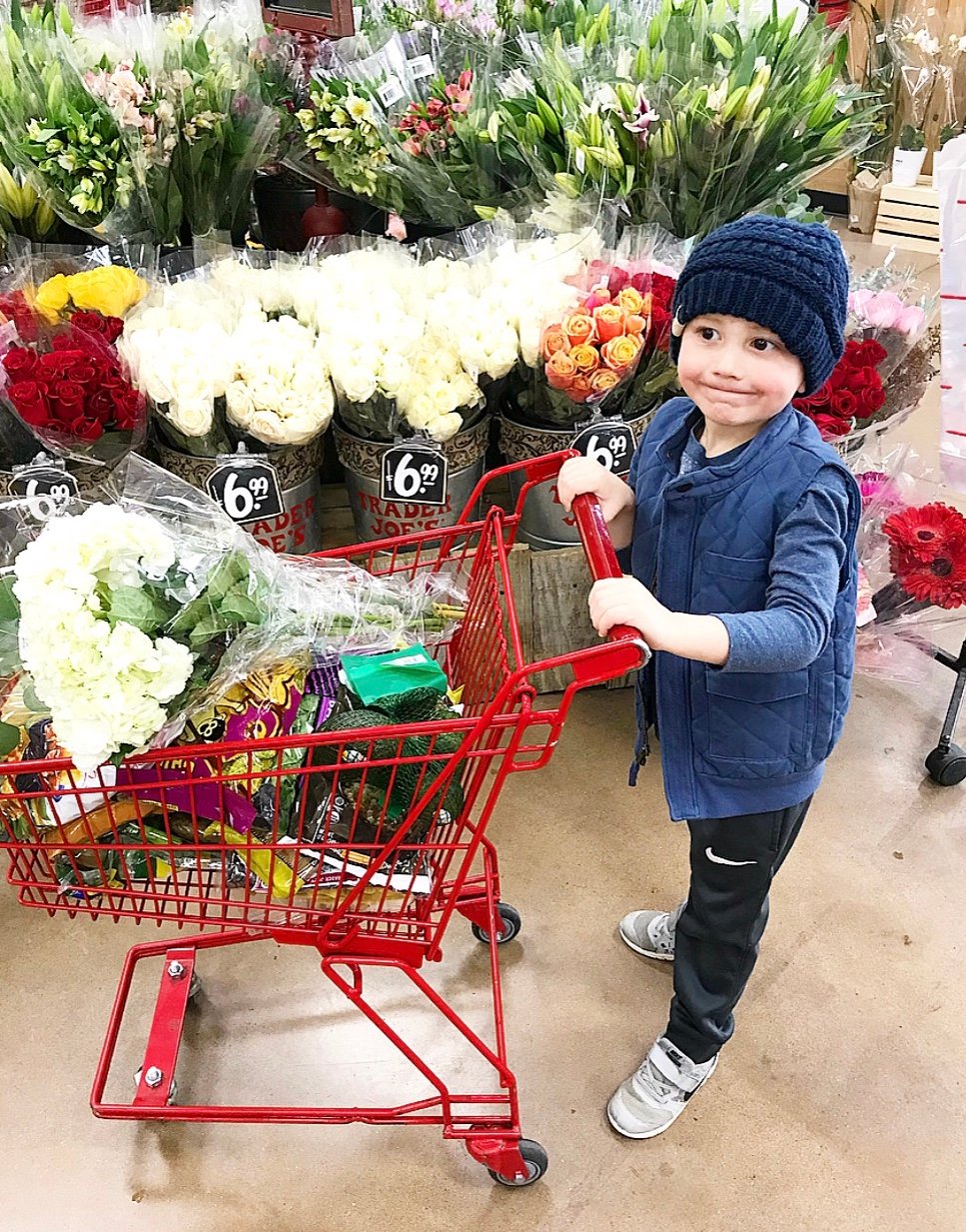 I love Trader Joe's! The closest one to us is about 30 minutes away, so I have to make the trip worthwhile!! This trip we grabbed lots of ingredients to make some simple suppers, including the recipe I'm sharing today! I feel a little funny calling this a "recipe"…it's really more of a dinner idea, a combination of some TJ staples that adds up to one supper yummy, crowd pleasing meal!
Ingredients:
Ravioli – Trader Joe's has so many ravioli flavors to choose from, so you could easily remix this with a different by going with a different option! I chose this cauliflower & cheese and it was SO good! This package is not huge, so if you are serving more than 3 people, I would get two.
Trader Joe's Organic Vodka Sauce- I only used half the bottle for our 1 package of ravioli.
Organic Diced Tomatoes- I only used half the can for our 1 package of ravioli.
Sun Dried Tomato Chicken Sausage- I used 2 of the 4 links for our 1 package of ravioli.
Cheese of your choice
1 cup chopped spinach (optional) – I often like to add this to pasta dishes, just to add some green.
Directions:
Boil water and cook ravioli according to package directions. Drain.
Slice sausage and cook in a skillet over medium heat to brown. Sausage is already fully cooked, so you are just heating and browning it to your taste. Combine with ravioli.
Add vodka sauce, diced tomatoes and spinach (optional) to the ravioli and sausage.
Top with cheese.
Serve immediately or add it all to a baking dish.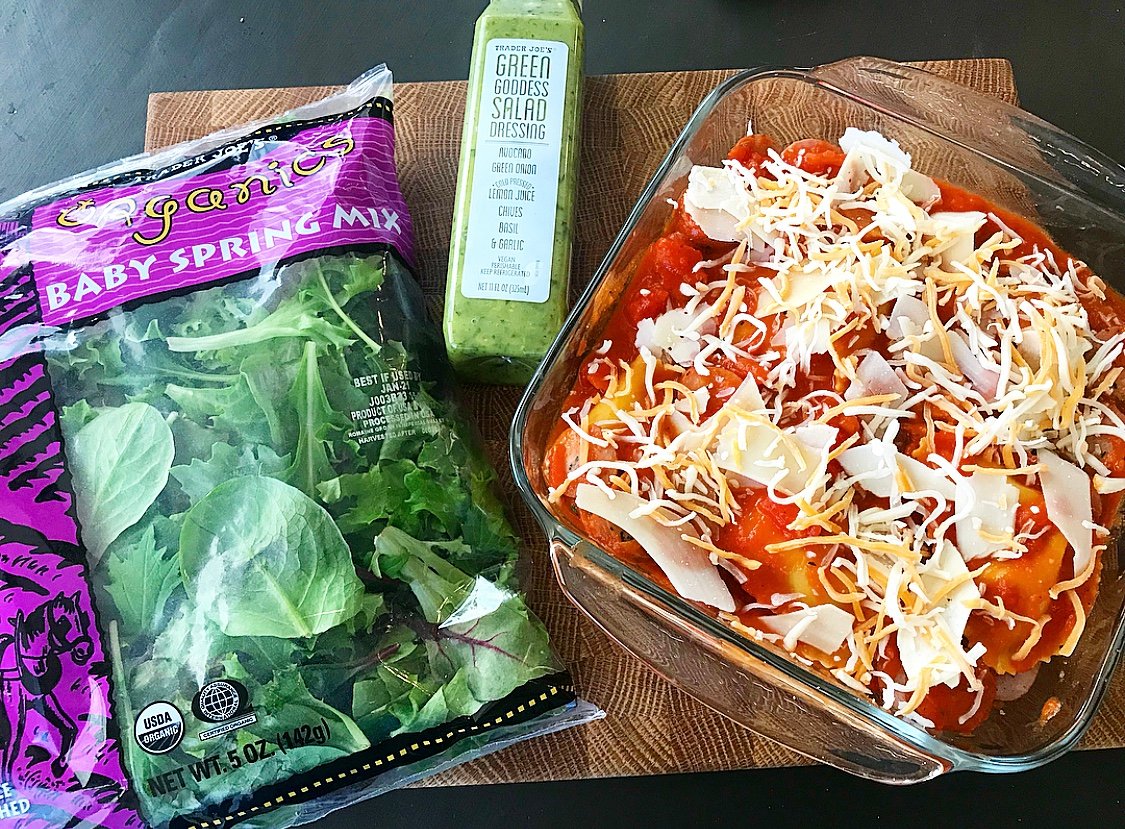 Baking Method
Sometimes when I know time will be tight for dinner, I will put pasta dishes together earlier in the day, following the directions above, and then place them in a casserole dish, cover and stick it in the fridge. Then when it is time to eat, I preheat the oven to 350 and bake the dish for 15-20 minutes, just to heat it all up and melt the cheese!
Just an easy, make ahead method!
This ravioli bake is also a great meal to take to someone that has just had a baby, had surgery, had a death in the family, etc. It takes just 15 minutes for them to heat up and often tastes even better the next day!
If you love simple suppers, be sure to check out these ten simple suppers using Trader Joe's ingredients HERE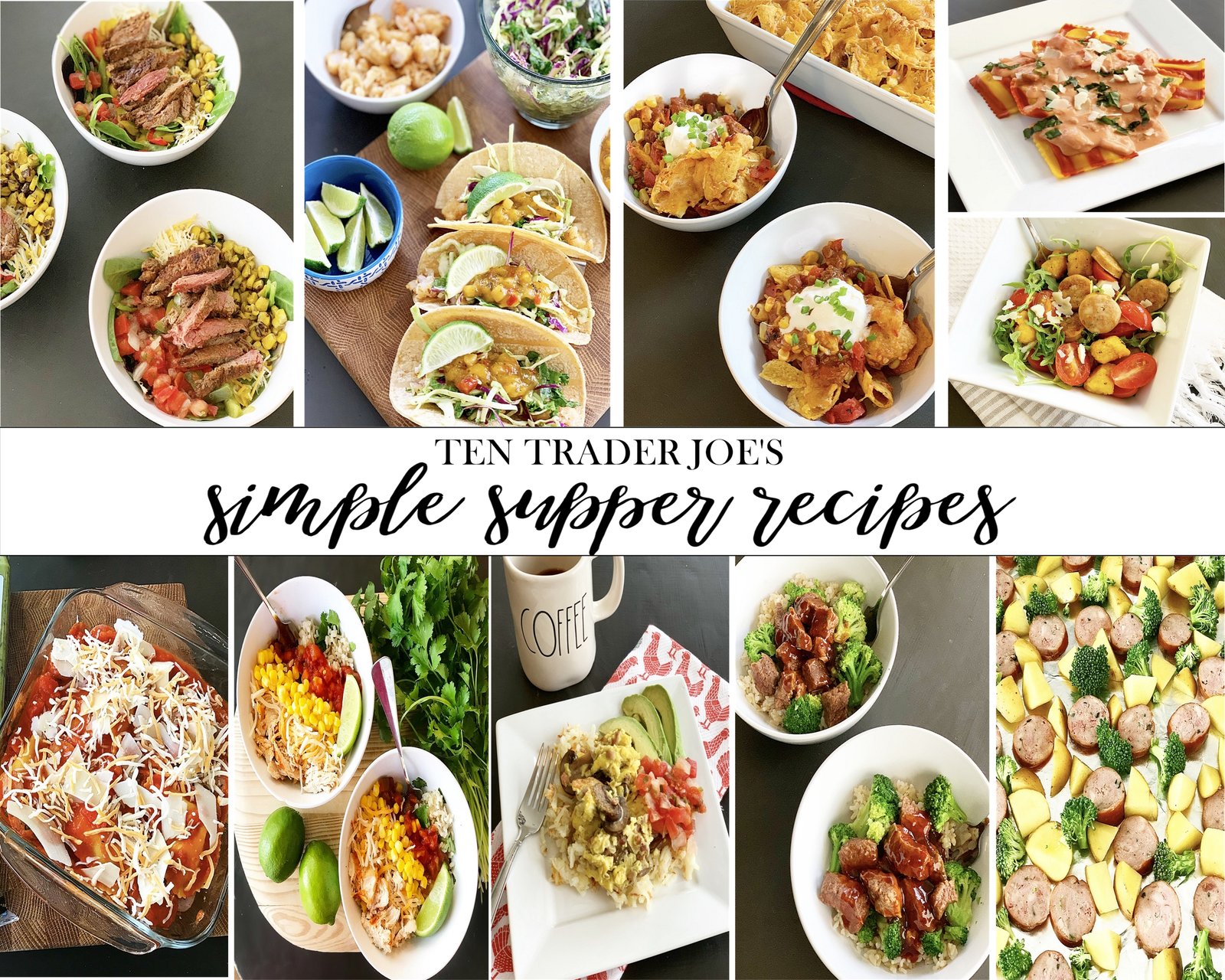 Sharing is caring: