Refreshing both boys' bedrooms was on the summer to do list, and all the inspiration came from art I found from art.com, available at Walmart!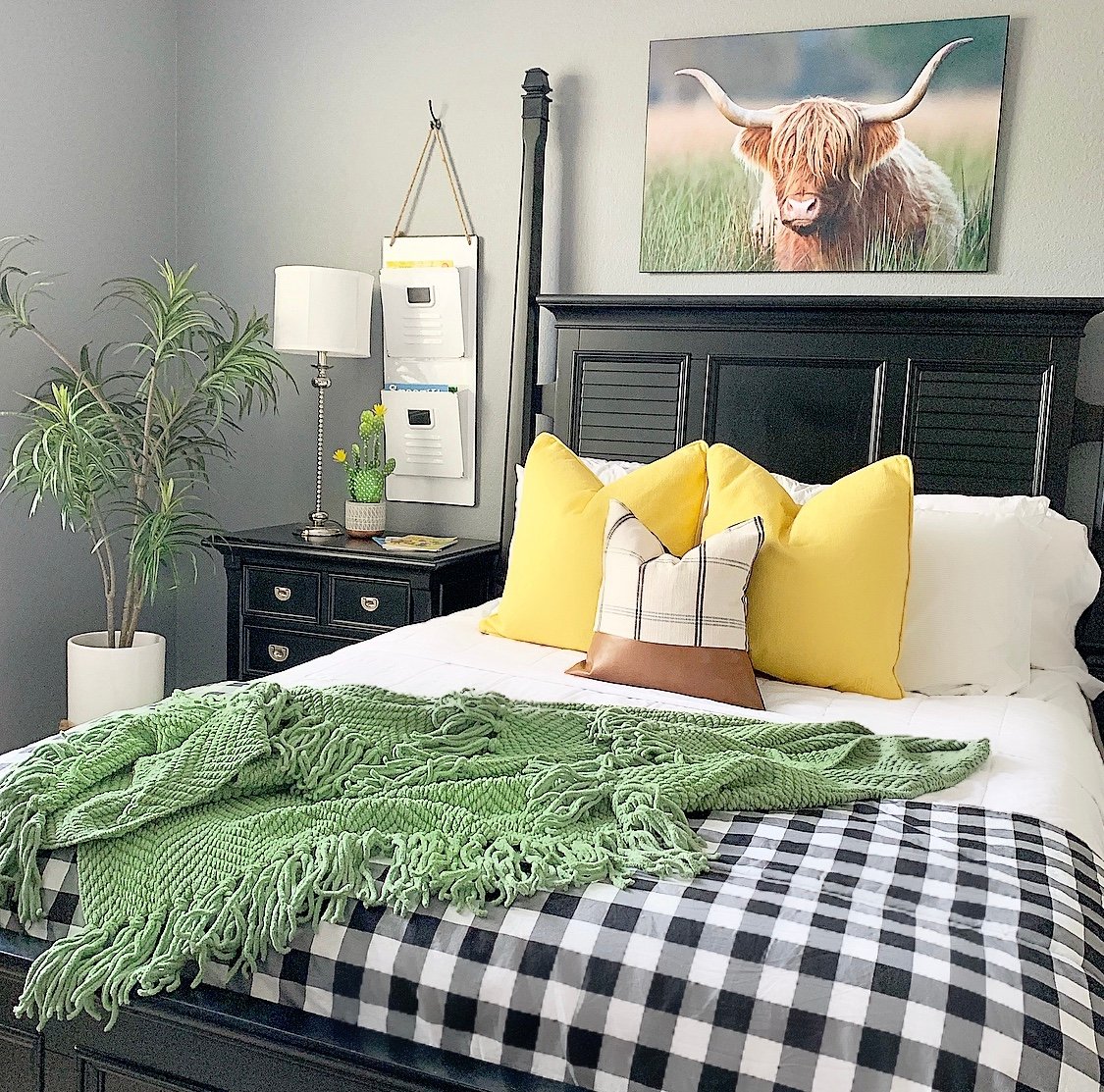 I was honestly blown away at how affordable these art pieces were that truly transformed their rooms!  Thank you to Walmart for sponsoring this post!  All products were selected by me, and all opinions are my own.
Will's Bedroom
Seven years ago when I was pregnant with Logan a sweet mama from my dance team painted his nursery for me as a gift!  Owls were big then and his crib bedding was teal, bright green and yellow, so she painted the entire room to coordinate!  I was blown away, and absolutely LOVED it!

As the years passed, Logan moved to a big boy bed and this room became Will's.  As Will has gotten older he has asked that we make this room his.  So while it broke my mama heart a little to do it, we painted over the owls, and are starting over to make this room unique to him!
Travel Art
Our family LOVES Gulf Shores/Orange Beach, Alabama.  We travel there 2-3 times a year to visit my in-laws, my husband grew up going there, we got engaged there…..I could go on and on about the reasons this place is special to us!  Will said he wanted his room to be a beach theme, so I was SO excited to find these vintage travel posters on walmart.com!  How perfect that they had posters for Gulf Shores and Orange Beach!!  It seemed like fate!
As I looked further they had a whole line of different destinations!  I love the idea of art in your home that reminds your family of a special vacation or a place that you love!  These are perfect for kids' rooms, the playroom, a game room…any space where your family will see it and smile!
The other perk of these posters is that in most cases a 24×36 print is just $12!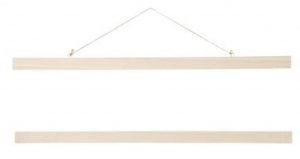 I got these raw wood poster hangers as well, that are 2 for $9 here.  These can be left raw, stained or painted to coordinate with the space.  They are magnetic and super easy to use and hang!
Other sizes are available here and here 
So for under $20 I got a large piece of art that is bright, fun and inspired all the color choices and theme for Will's room refresh!
This room is still a work in progress!  We are adding a feature wall of wallpaper, new lighting and a few other fun touches, but to me these posters make the room! I can't wait to show you guys once it's finished!
Here are just a few of the other destinations available.  Just scroll and click on the picture to be directly taken to the site!
Logan's Room
Logan had a sign that said, "Here comes the Sun" over his bed that I thought might be better in Will's room now with the beach theme! So we searched and found….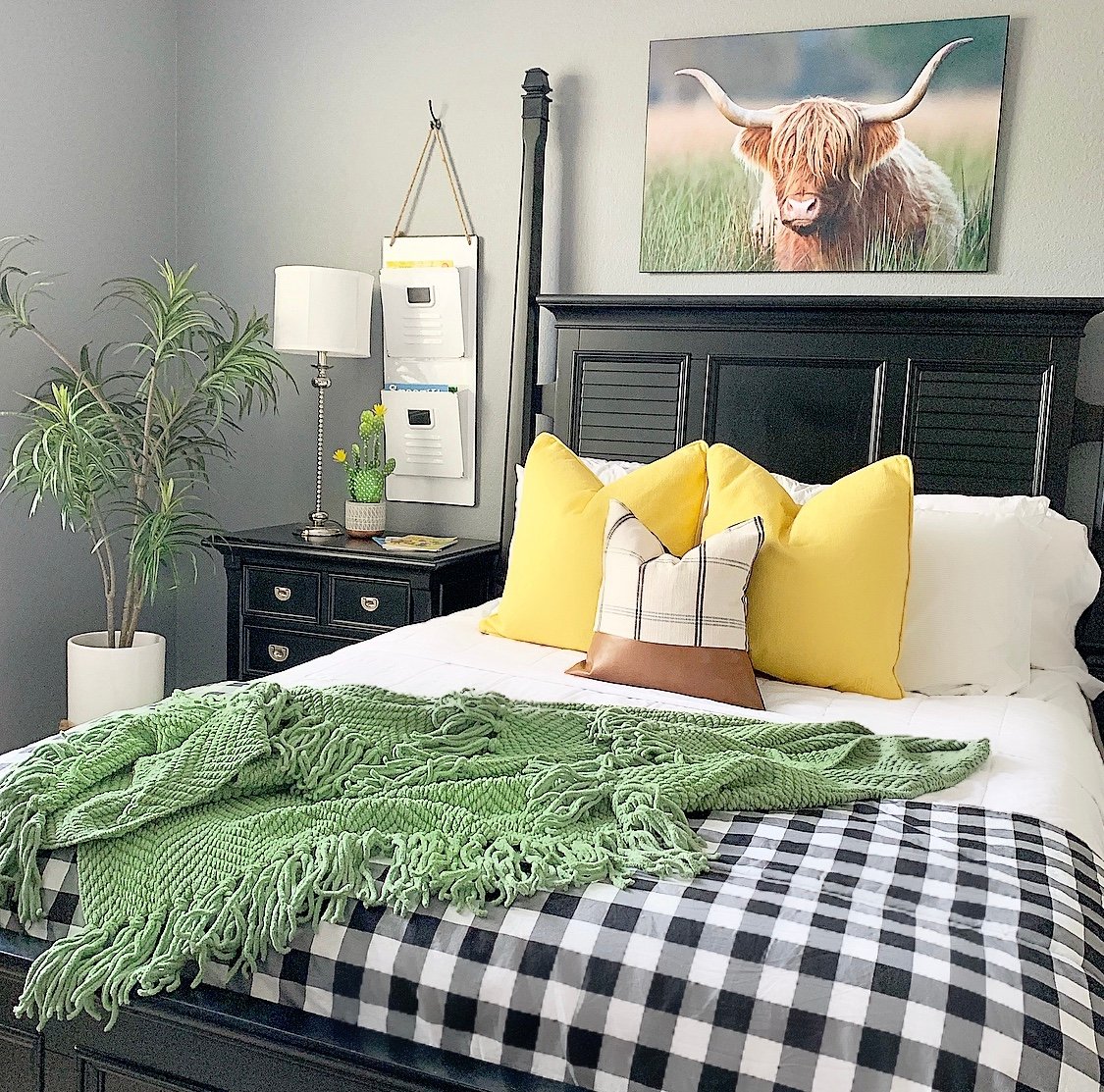 Macaroni!  The cutest cow you ever did see!  Yes, Logan named him, and I love it!
This is a high quality photo printed on a hard board that came with a sturdy wire on the back and hardware, ready to hang!  I was blown away by the quality….he almost pops out of the pic!  This piece is 36×24, amazing quality and just $64.  I feel like he completely brightens up the room!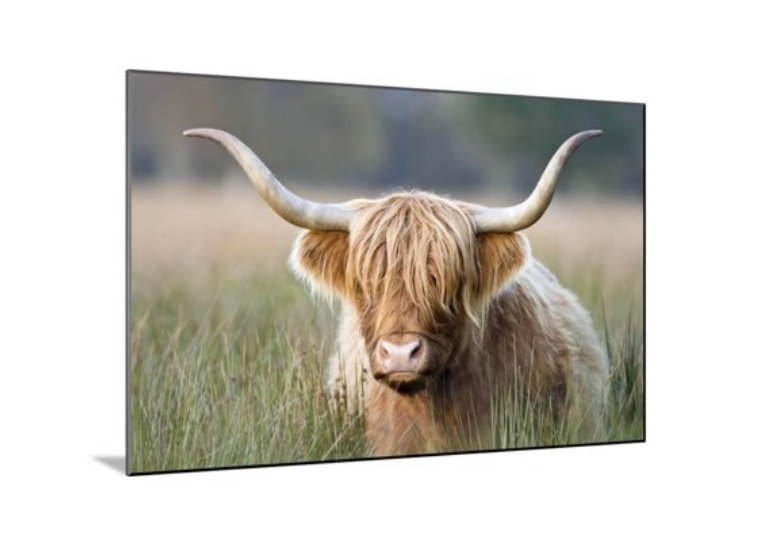 You can find Macaroni (available in 4 size options) here.
Find a few of Macaroni's adorable friends below:
Just scroll and click on a pic to be directly taken to their site!
And if you have never thought about searching walmart.com for art, I HIGHLY recommend it!  I could not believe the selection and pricing!
Sharing a few more favorites from art.com available on their site: