Today I'm sharing six simple recipes using my slow cooker buffalo chicken.
If your family likes the flavor of buffalo sauce, this slow cooker chicken method is SO easy!  These six recipes give you some options for how to use it!
You can also make a double batch of the chicken (3-5 lbs, as opposed to 1-2 as the recipe calls for) and use the chicken for two totally different meals!  My family will rarely eat leftovers, but they WILL eat this chicken if I make two entirely different meals out of it…and I save time by preparing all the chicken at once!  Saves time on busy weeknights!
To find each recipe, simply click on the picture or the link within the text.
Buffalo Chicken Baked Tacos
My family is never mad about eating tacos!  These baked tacos are a unique twist on the classic!
Find the recipe here. 
Buffalo Chicken Nachos
Nachos are always such an easy meal to make and the whole tray disappears every time!  We love making these for family movie night and eating them right off the tray!
Find this recipe here. 
Buffalo Chicken Instant Pot Mac and Cheese
Mac and cheese might be my favorite comfort food!  This instant pot method is super simple!  Add broccoli if you want to include some green!
Find the recipe here.
Buffalo Chicken Dip
This simple dip is always a hit! Anytime I bring it to a party, it disappears SO quick!
Find it, along with some other yummy game day snacks, here
Buffalo Chicken Sliders
Also perfect for gameday are these yummy sliders!  Easy to grab and go or add a side or two for dinner!
Find the recipe here. 
Buffalo Chicken Burrito Bowl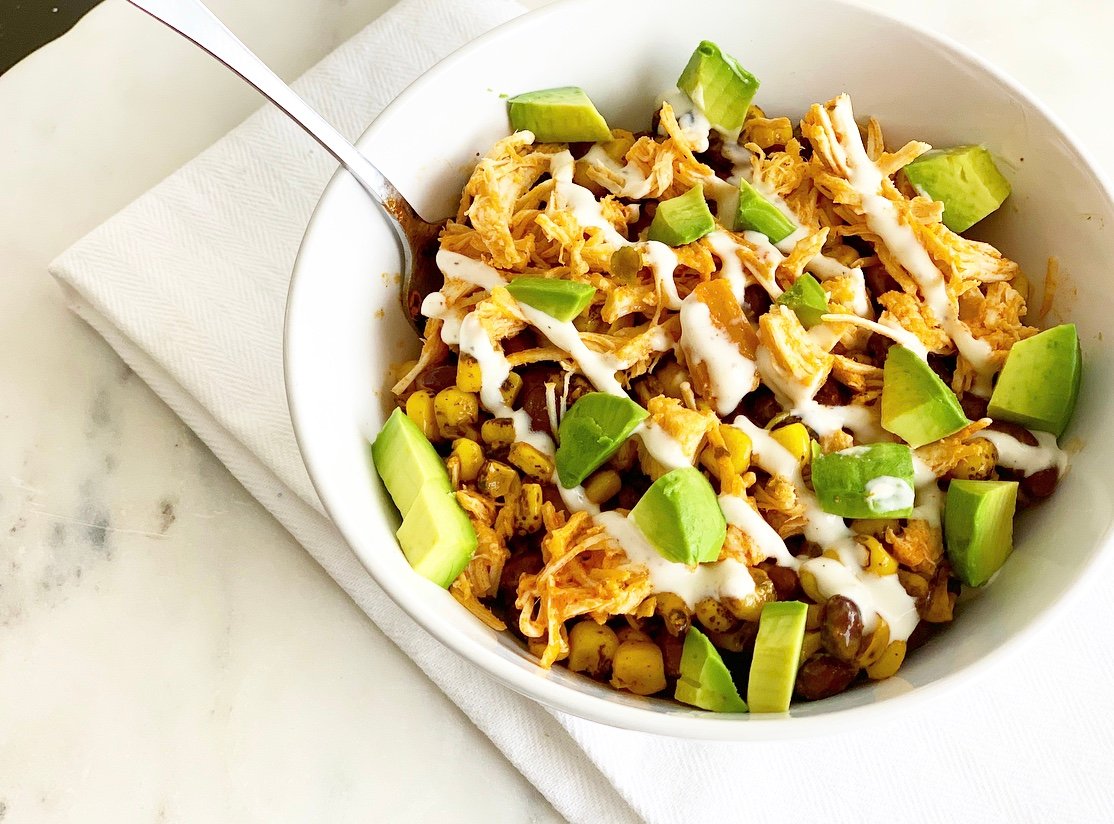 This is a simple weeknight meal that is easy to adjust to what your family likes.
Find the easy recipe here.
I hope these recipes find their way to your table and make coming up with new ideas for dinner a little easier!