Today I'm sharing some tips for organizing your spice cabinet!
I got motivated to do some organizing and loved that I could accomplish this project, start to finish, in just a couple of hours!
Let's get to it!
Start by Clearing it ALL Out
Here was my cabinet before: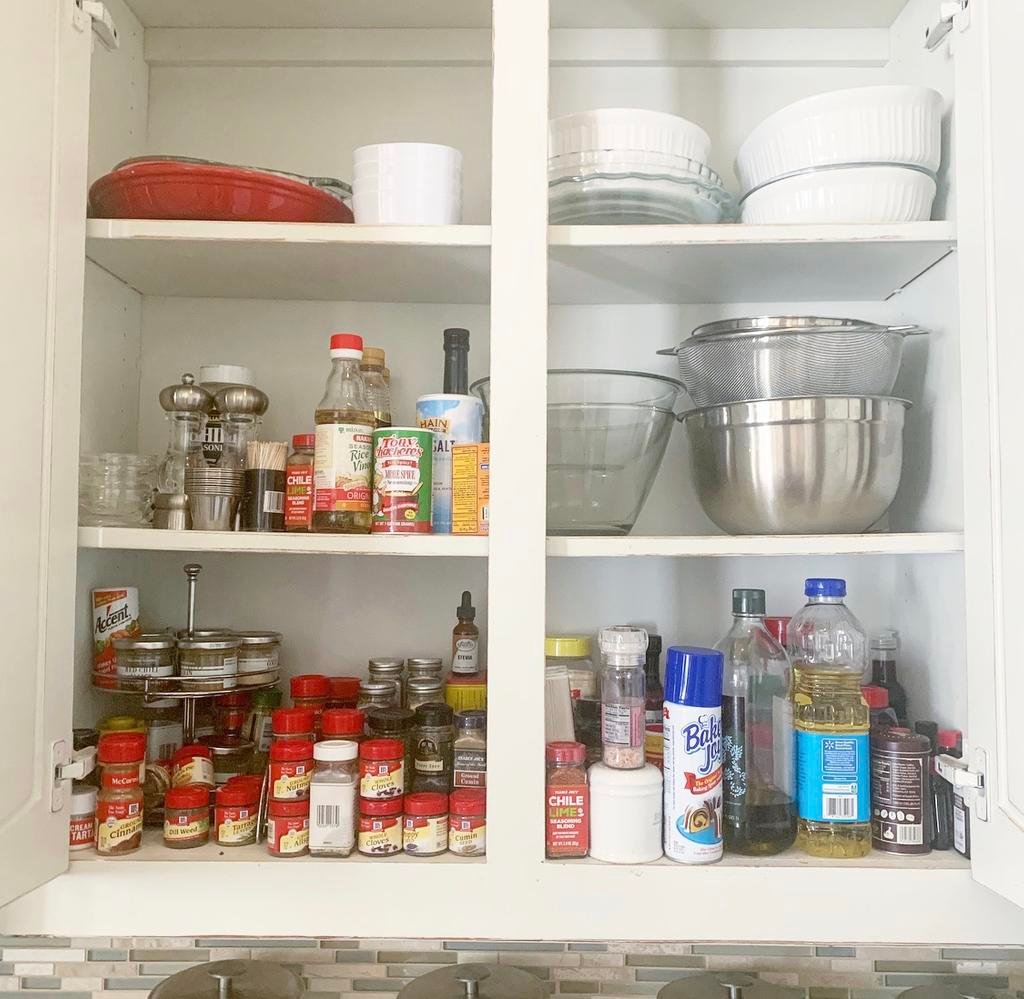 I keep my spices in my cabinet alongside some of my dishes. As you can see, they were all just shoved in there and difficult to see.
I started by taking everything out and giving my cabinet a good wipe down, throwing away everything that was expired. I am embarrassed to say the oldest one I found was from 2012….how does that even happen?!?
Find Similar Containers
Before, I had spice containers of all shapes and sizes. I wanted a more cohesive look, so I bought glass containers for all my spices in a few different sizes.
Left: These smaller containers were perfect for spices I use less often. They seal tightly and are currently 50% HERE.
Center: These containers come in several different sizes. I loved the look with the lid. They are currently 50% off HERE.
Right: These larger containers hold spices that I had multiple bottles of…..cinnamon, chili powder, etc. I also liked that these can be stacked on top of each other in the cabinet. They are 50% off HERE.
For just a few of my spices (salt, pepper, garlic powder and a meat rub) I needed large containers. I bought this pack of smooth mason jars. The outside of the jar is completely smooth, so it it easier to stick a label on the front. I found them in a pack of 12 HERE.
Below are some other container options! Click on each image to the be taken directly to the listing!
Label Everything
Once you have thrown away expired spices and grabbed your containers, you are ready to make the switch! So many spices look similar in the jar, so it is definitely a must to label everything!
I love these label from Talented Kitchen. They offer them in a variety of fonts/styles and they are available on Amazon. The spice labels come with BOTH black and white labels in each set so you can choose the color that will stand out best against each spice. I used their labels in my pantry and bathroom, and they are easy to adhere and stay in place. Find their spice cabinet label options HERE.
I also bought dot stickers, found at Target, Walmart, etc., for the bottom of the containers to write the expiration date, since the original bottles were headed to the trash. That way I can be sure to trash them when they are past their prime. I also found some on Amazon HERE.
Create Levels
If you are like me and store your spices in a cabinet, rather than a drawer, you will want to create some levels to better utilize your space.
I have had this tiered rotating spice rack for years and was able to fit 12-14 of the jars with lids. Find it HERE or a less expensive Amazon options HERE.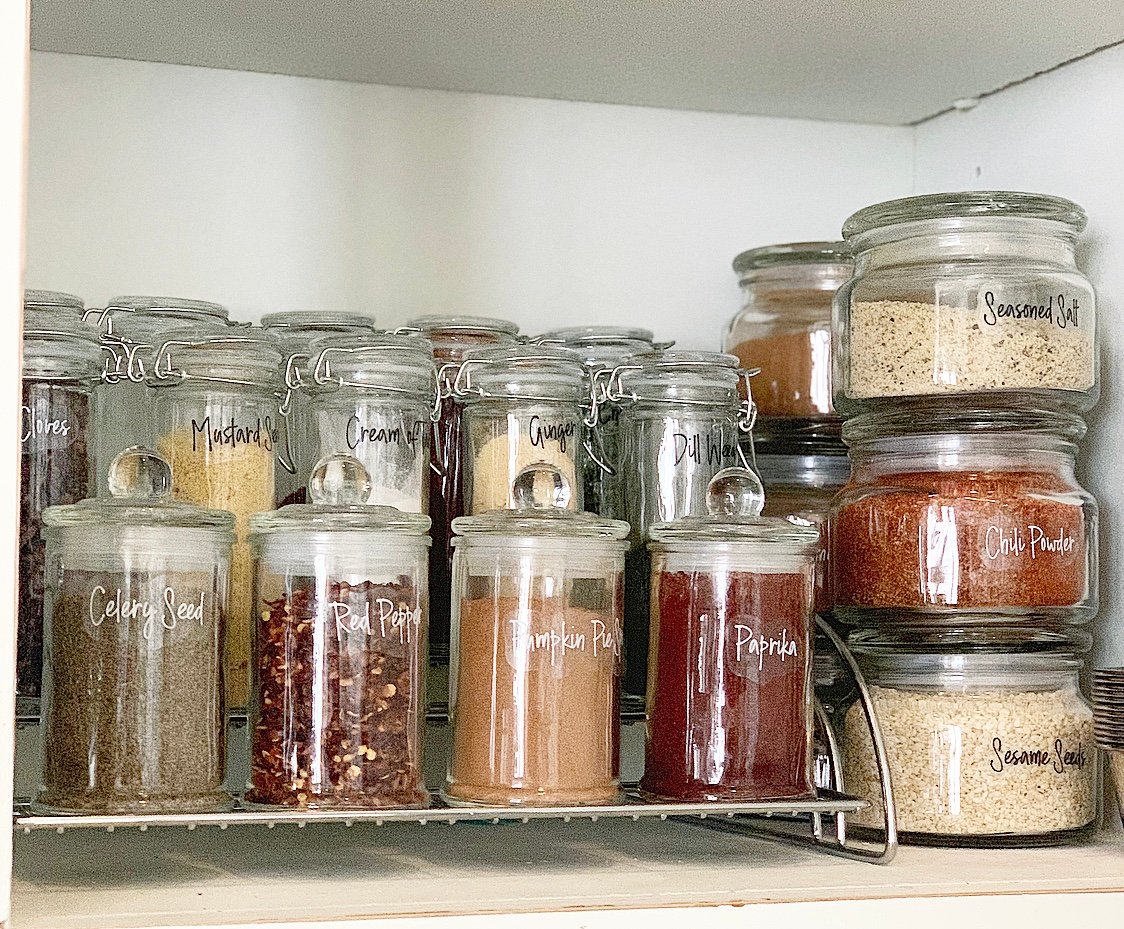 I have had this three tiered wire shelf for years. I honestly don't remember where I grabbed it, but I found a similar one on sale HERE and this Amazon option, HERE.
Talented Kitchen also has this complete set that includes labels, jars and the shelf. Find it HERE.
I also grabbed this affordable lazy Susan for some of the oils and bottles that were in this cabinet. Find it HERE.
Below are some other options to help create levels. Click on each image to be taken directly to the listing.
Get Organized and Maintain It!
Once all my spices were moved into new containers and labeled I arranged them in the cabinet in levels so I could easily access everything.
As a reminder, here is the before: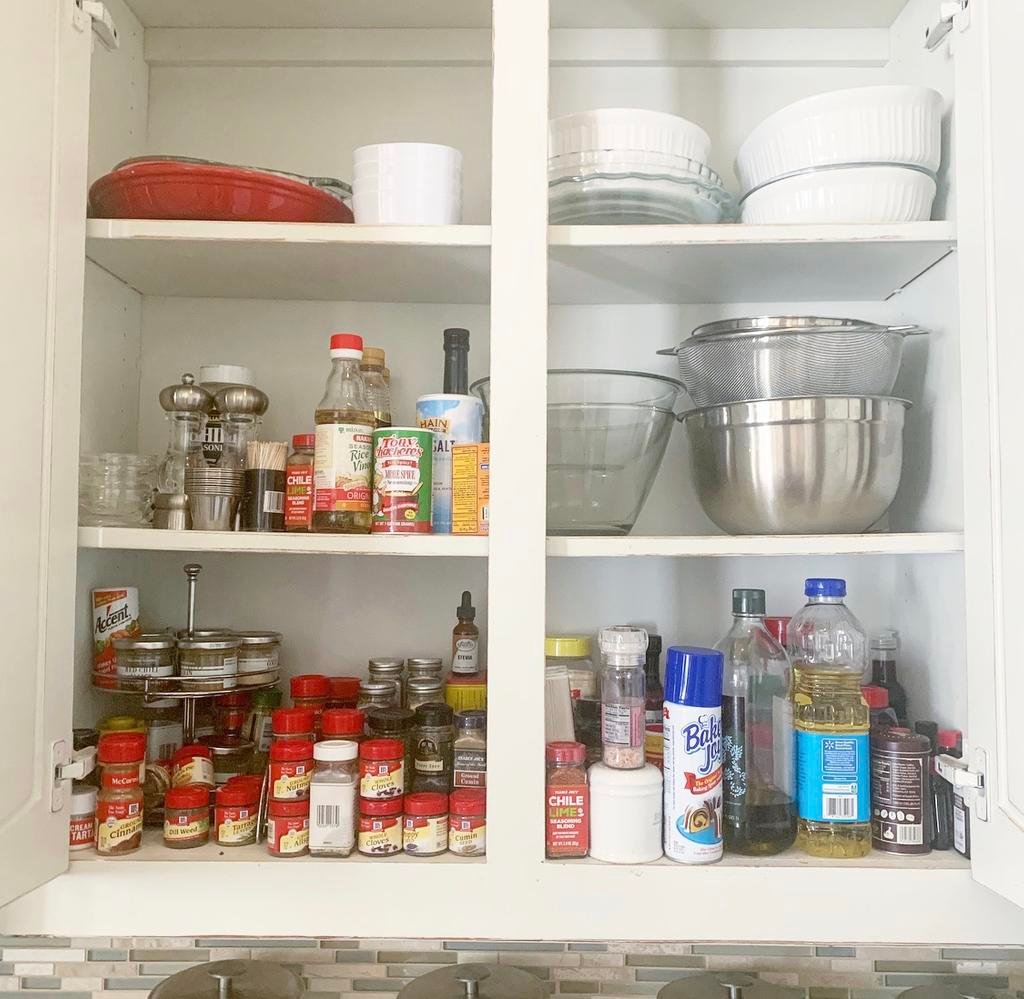 And here is the after:
My intention is to keep it this way! Everything has a place, and I love how much cleaner it looks!
All these steps are super simple, but I hope helpful if you're spice cabinet is a hot mess like mine was! It was quick and painless and as silly as it sounds, makes me smile now when I open this cabinet!
And if this motivates you to organize all the things, here are a few other past projects that you might want to check out!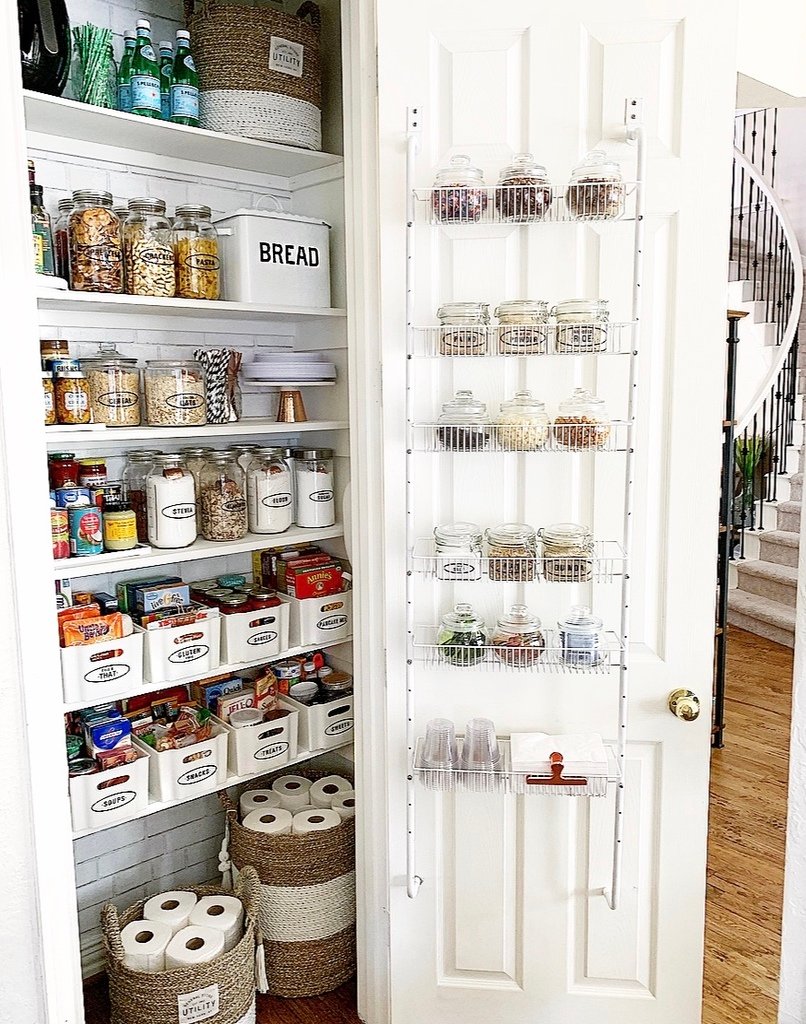 Check out 5 Easy Step to Organize your Pantry HERE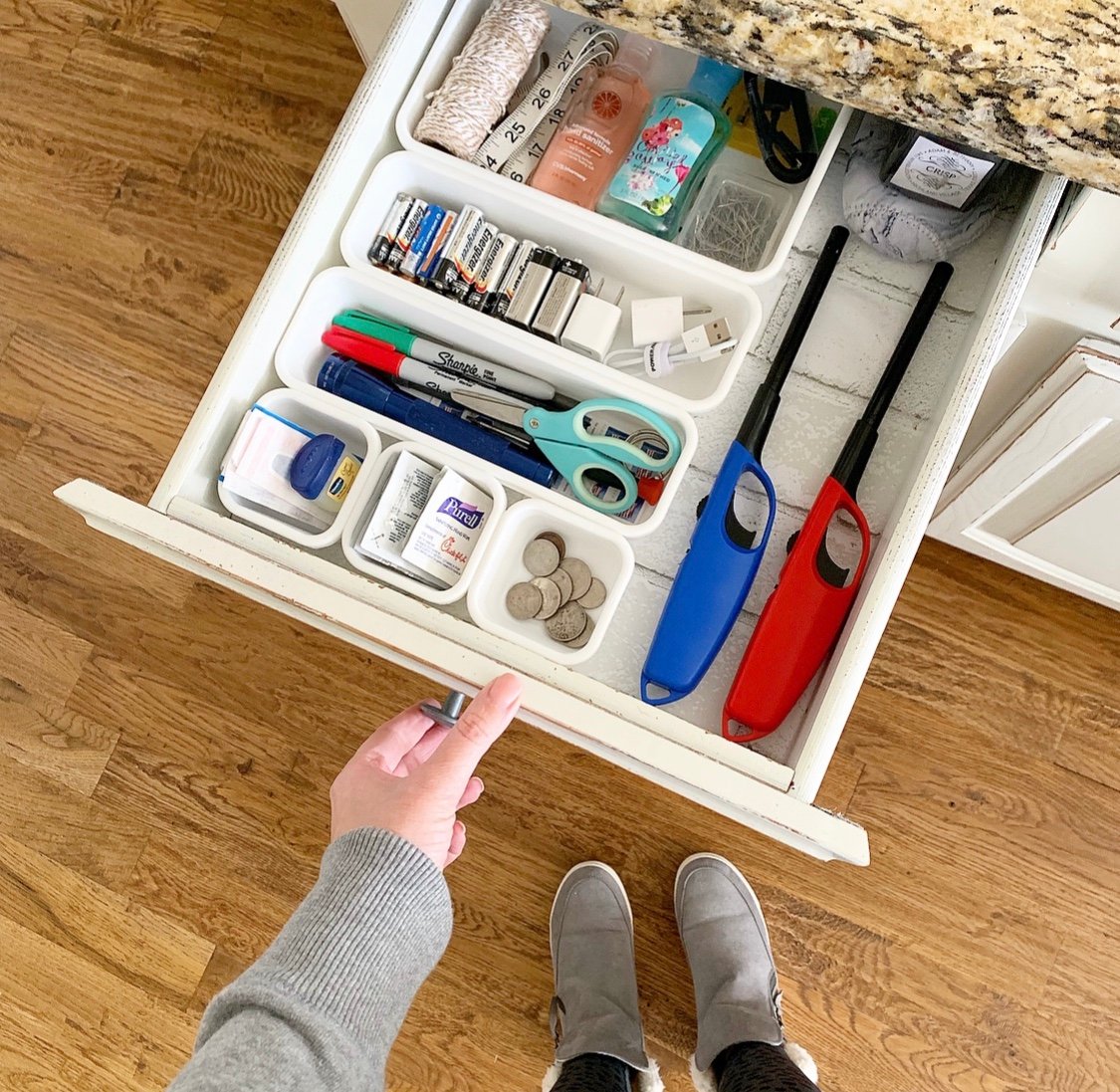 Easy Steps to Clean Out you Junk Drawer HERE
Bathroom Organization Tips HERE
Sharing is Caring: