Sip sip hooray, it's summer vacay!!!
A simple little teacher gift to cheers the end of another school year!
What you will need:
A mug, glass, koozie or cup- I give lots of fun options below!
A sip sip hooray printable tag- files below
Scissors, a hole punch and string or ribbon
Drink Options:
Click on the description link below to find all of these items on Amazon!
Brumate wine glasses HERE// Brumate champagne glass HERE// 4 pack of stainless steel coffee mugs HERE// Brumate slim can koozie HERE// Simple modern water bottles HERE// Yeti coffee mug HERE// Time marker water bottle HERE// Chilly's water bottles- lots of sizes and fun patterns HERE
Directions for Printable Tags:
Below each image there is a pdf and jpeg file for each printable.
Download and save the file to your computer.
Print file from your home computer or send to a print shop. They will look best printed on heavy white cardstock.
Punch a hole and attach the tag with ribbon or string.
Have your child sign and write a note to their teacher on the back.
I ALWAYS saved and cherished sweet notes from students!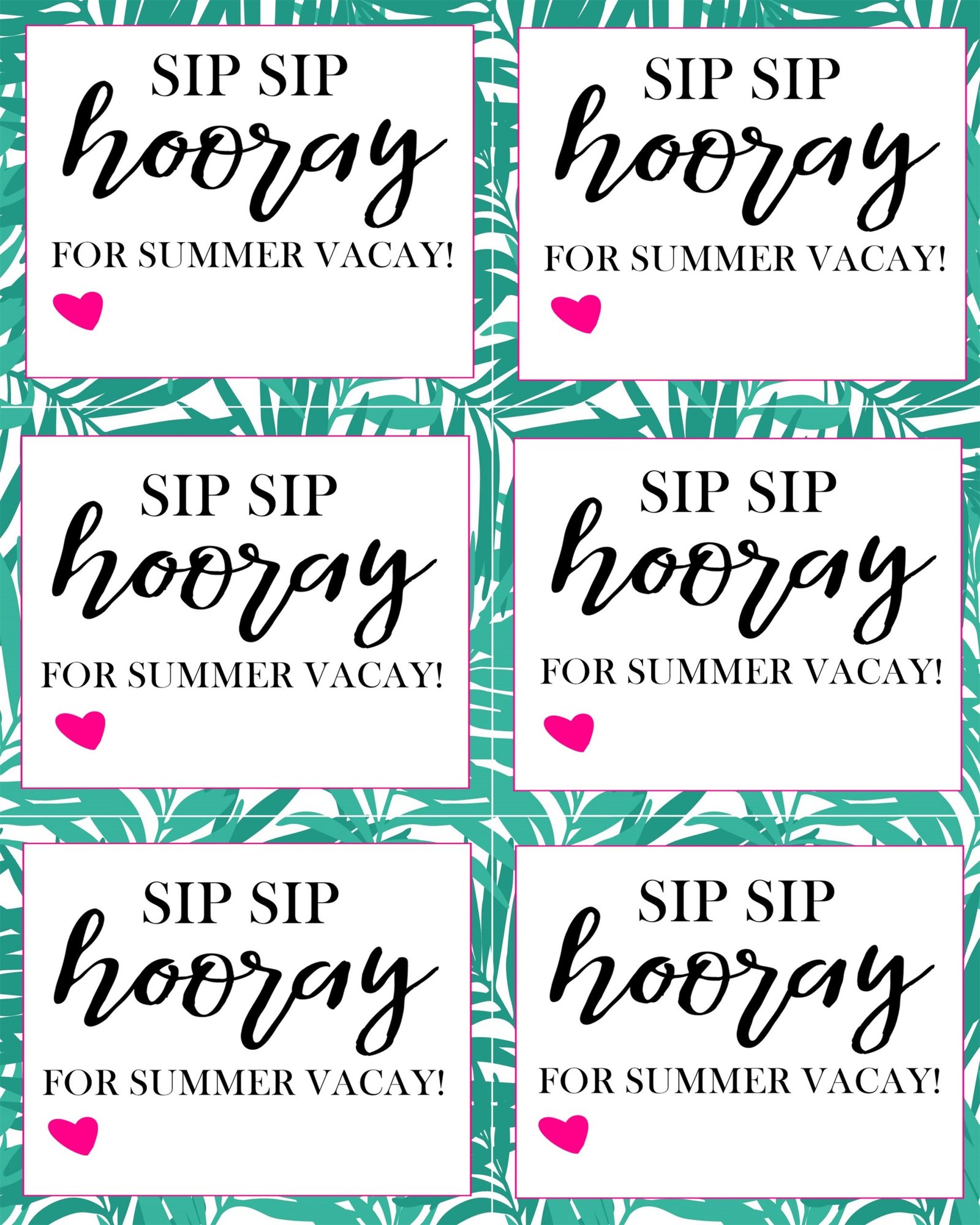 Sip Sip Hooray Palm print jpeg
Sip Sip Hooray Rainbow print jpeg
One thing e-learning has taught me as a mom is how much these teachers deserve our love and appreciation! I never doubted that, but it has definitely hit home lately! Cheers teachers and thank you for providing a bit of normalcy and support for our students during this crazy time!! You will never truly know the profound impact you have on our kids and we are forever grateful!