This Trader Joe's southwestern chopped salad with chicken in the air fryer makes a great lunch for two or an easy weeknight dinner!
If you've never checked our TJ's salad kits, you should! This southwestern chopped salad is one of my favorites!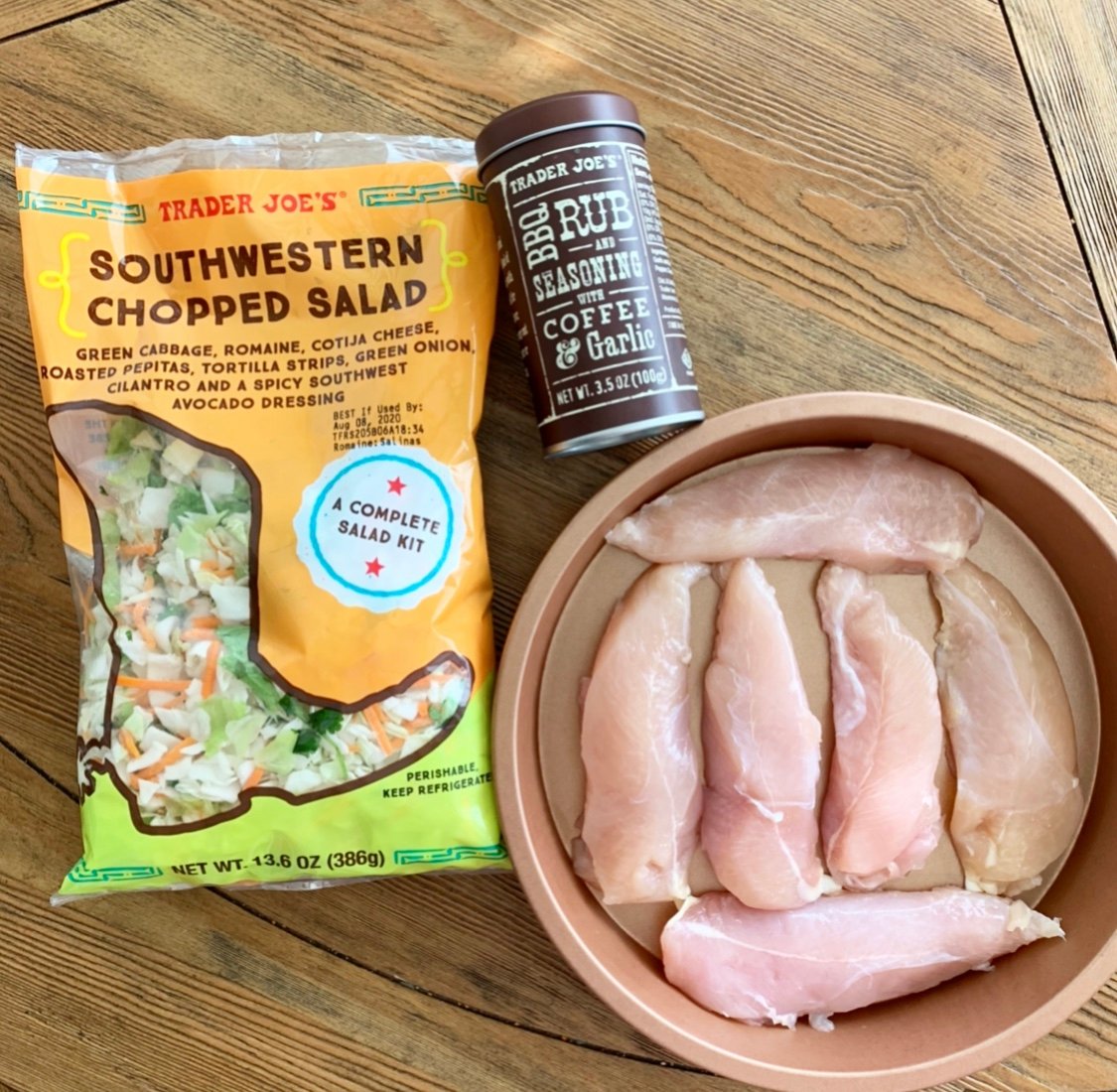 I would say one bag feeds two adults, so if you are making this for more than two people, I would grab another bag!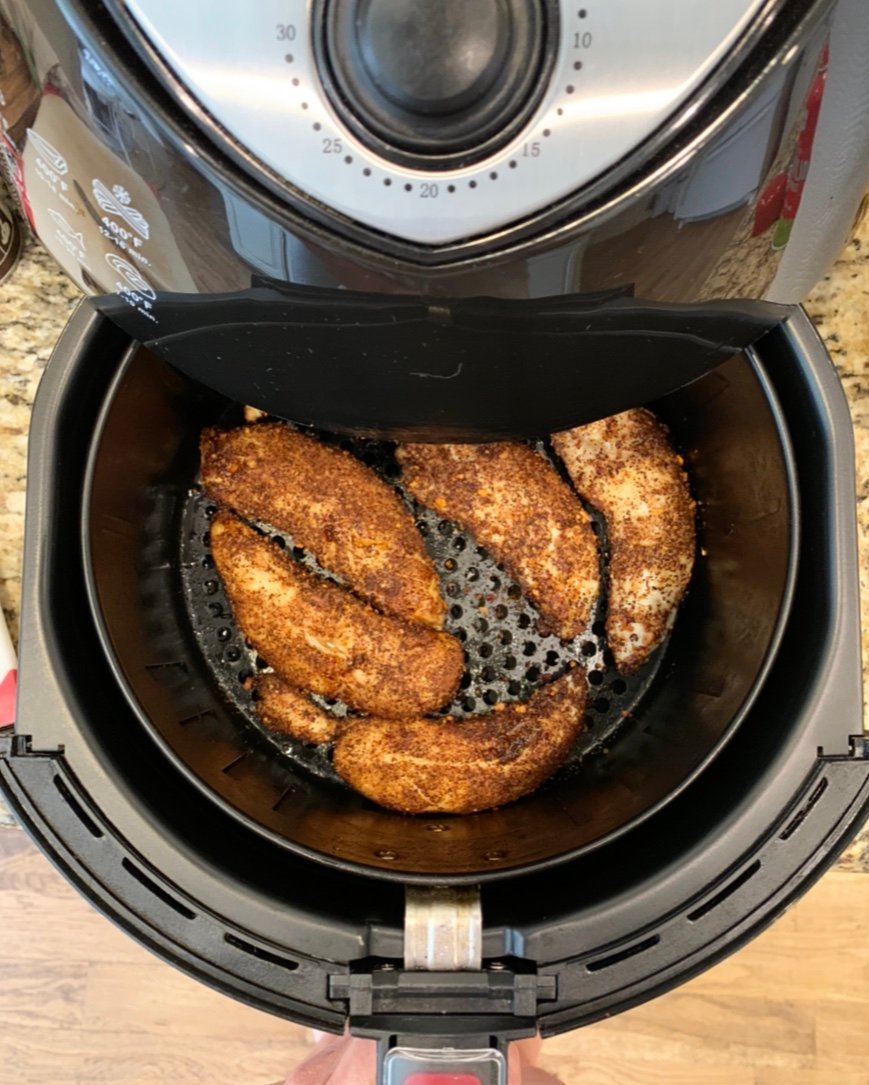 We made this chicken in the air fryer, seasoned with TJ's BBQ rub with coffee and garlic! It was a quick meal in about 2o minutes!
Don't have an air fryer? We've had this one for years, and love it! Find it HERE.
Ingredients:
Non-stick spray
1-2 lbs of chicken tenders or chicken breasts
Trader Joe's BBQ rub with coffee and garlic or any other seasoning you prefer
Trader Joe's Southwestern chopped salad-1 bag feeds 2 adults
Directions:
Spray your air fryer with non-stick spray.
Season your chicken tenders generously with the BBQ rub.
Place chicken in the air fryer and cook 15-20 minutes at 400 degrees, depending on the thickness of your chicken. Temp in the center of your chicken should be 165 degrees Fahrenheit.
Open salad kit and place all items in a bowl.
Cut chicken into pieces and place it on top of your southwestern chopped salad.
Dinner (or lunch!) is served! Easy, healthy and full of flavor!