Welcome to Crisp Collective, community for a cause!  My name is Bethany Crisp, and I cannot wait for you to join the crew!  I call Dallas home with my engineer hubby, who is my rock, keeps me grounded and keeps me laughing!  We have been married for 8 years and have two boys, Logan (4) and Will (1).  I enjoy making mediocre meals for my family, decorating for every season, drinking large amounts of coffee, spending time with my girlfriends and dancing like everyone is watching.  Jesus is my Lord and Savior, and I am grateful every day for His unwavering love and grace!  If you see me on a regular basis you are probably looking at this pic and thinking, "Oh, so she does wash her hair and wear makeup occasionally!"  Yea….occasionally!  Thank you
Amy Parks Photography
for making this tired mama feel glam for a day!  What can I say?  I am happiest when I am busy, and sometimes, okay often, dry shampoo is just good enough!
I love projects, and I am definitely always in need of creative outlets.  My parents are my role models, and if I can instill in my boys the love, spirit of giving and work ethic they have shown me, I will consider my life a success!  Creating special memories and teaching my boys to put others before themselves ranks at the top of my list.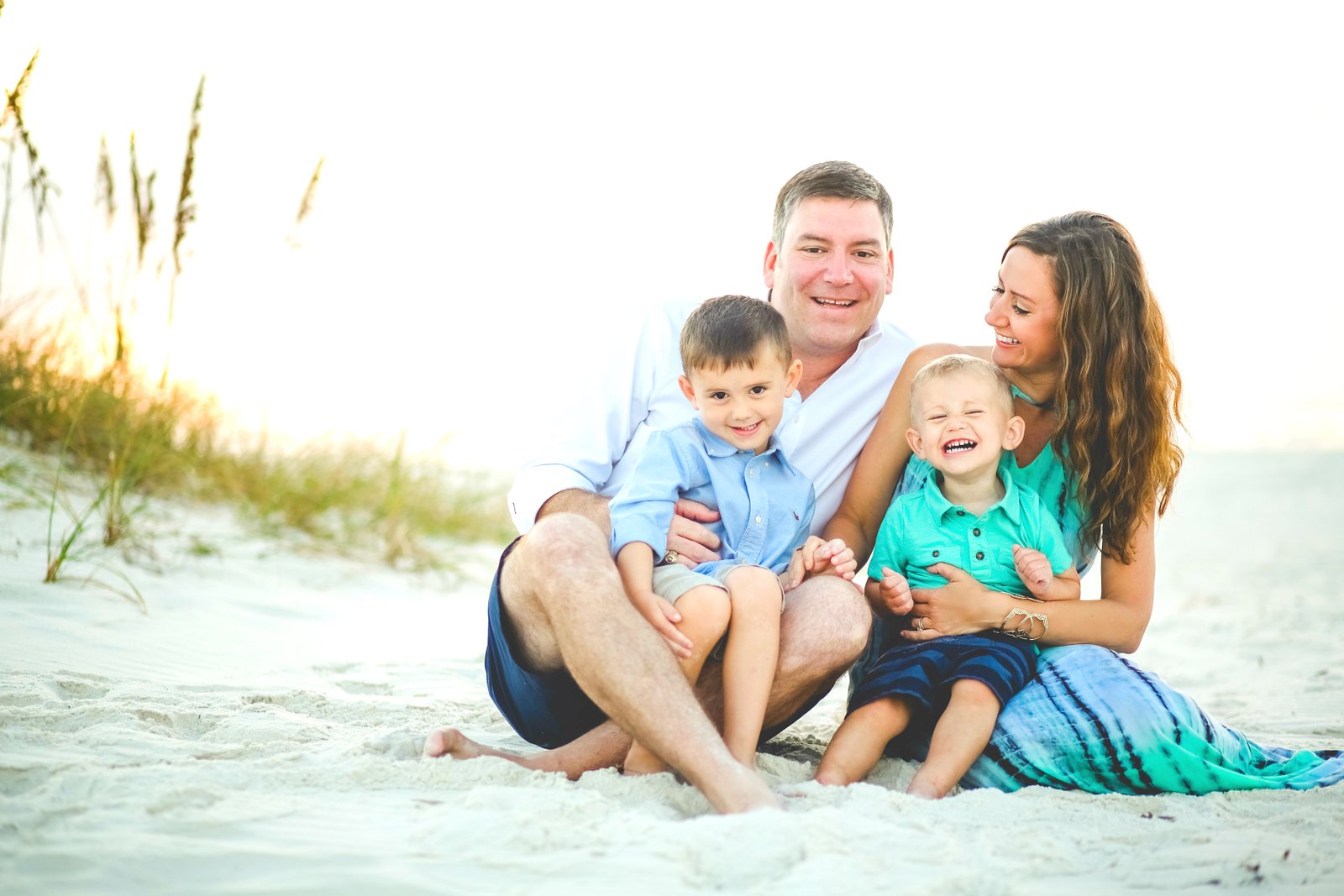 THE COMMUNITY
Some days I feel like I have it all together, and other days I spend 20 minutes searching for my keys while my boys dump their breakfast all over my living room.  I am FAR from the perfect wife or mother, but I am constantly striving to find resources to help me improve my home and time with my family.  I find the best ideas come from collaboration, so let's work together and support one another! Crisp Collective's goal is to be a go-to resource for all things home and family.  I will be sharing personal ideas and experiences, as well as inviting guests to share their expertise.  It will be a place to find inspiration, but to also meet the people behind those beautiful pictures you see online, hear their stories and learn ways to apply their knowledge to your life.  I hope this becomes an interactive space where you can feel encouraged, supported and find ideas to better your home and daily life.  At the end of the day, we are all striving to create special spaces and experiences for the people we love!
THE CAUSE
It was important to me that this project not only bring people together to improve our own lives, but also give back to those in need.  A portion of the profits from Crisp Collective will go to charity, so by simply reading and participating, you are helping the cause!  Since the focus of Crisp Collective is home and family,
Habitat for Humanity
seemed like the perfect fit!  If you are not familiar, Habitat for Humanity is a nonprofit Christian housing organization founded on the conviction that everyone should have a decent, safe, affordable place to live.  Can I get an amen?   I am learning so much through working with them, and cannot wait to share that journey here as well!  I hope that you will be encouraged to get involved, either with Habitat for Humanity, or with any cause that speaks to you!  We are so blessed, and there are so many amazing opportunities out there for us to share our gifts with others!
To learn more about Habitat for Humanity you can visit their website at:  
www.habitat.org
GRATITUDE
If you are here reading this, THANK YOU!  I am humbled and honored that you would take your time to join me on this journey!  I have high hopes that Crisp Collective can bring people together for good!  As a small token of my gratitude, this print is available for download for FREE.  Simply save the
jpg
or 
pdf
and print on your personal computer or send to your local print shop.  After all, this is the month we stop to be thankful, and this print serves as a great reminder!  I love decorating with prints because they are an easy, cost-effective way to change up a space each season.  Just print, pop them in a frame, and done!
I also want to say thank you to Jennifer at 
Easy Local Marketing
for bringing this blog to life!  She has been so patient, knowledgeable, timely, thorough and hasn't made fun of me (too much) for my lack of technical expertise.  Oh, and she's also my sister!  But my biased aside, she really is amazing at what she does! If you need marketing or web design, she is your girl!
Thank you also to
Jennifer
(I just like all Jennifers!) for being my dear friend, cheerleader, accountability partner and mentor as I'm trying to figure out this whole blog world….and pretty much life in general!  Your friendship means the world to me!