My hubby and I spent this past weekend in one of my very favorite places, New York City.  My hubby surprised me with this trip for our anniversary which scores him MAJOR points because he has often told me NYC is a place he would never visit again!  The claustrophobic crowds, fast pace and noise is not really his scene, but he knew this would be a trip that I would love, so he made it happen.  We also went with another couple which meant the girls could go to Broadway shows while the guys did their own thing #smartman.  I have been to New York a handful of times and always love that there is an endless supply of things to do and see and the experience is different every time.  I won't bore you with a full itinerary of all we did…we packed A LOT into 4 days….and I am by no means an NYC expert, but I did want to share just a few of the highlights should you be planning your own trip soon!
Tavern on the Green
Saturday brunch at Tavern on the Green was amazing.  The whole restaurant has completely been renovated and is beautiful.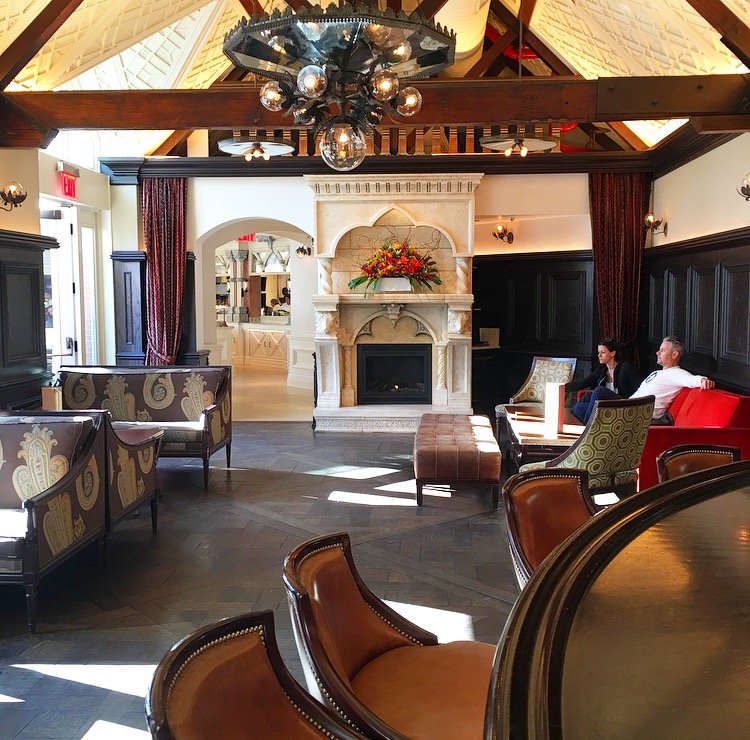 It was unusually warm that day for November in NYC (temps in the 60s!) so we ate on the patio.
Central Park views
Broadway Shows
We saw two shows, Wicked and Beautiful.  I LOVED them and cried during both…I am a total Broadway nerd…my FAVORITE thing to do in New York City!
Beautiful follows the life of Carole King and was so completely inspiring.
Sight Seeing
We ate dinner at Serendipity 3 one night.  It was such a fun, quirky restaurant known for their frozen hot chocolate.
S0 many stores were already decked out for Christmas!  SO festive and fun to see!
Rockefeller Center was packed!  The tree was up, but not lit yet!
We popped into Saint Patrick's Cathedral and actually got to watch a wedding ceremony!
Without a doubt one of the most amazing and humbling experiences was visiting The Freedom Tower and One World Observatory
The sheer number of people in this city absolutely blows my mind!
We had an amazing time, but hands down the best part was remembering how much I truly like my husband.  That may sound funny, but with the day to day of work, the boys, the house and all that has to get done, it is easy for us to feel disconnected.  We are often pulled a million directions, but this weekend was just about us, time with friends, beautiful scenery and belly laughs.  My husband is so silly, and no one makes me laugh more.  It was a great reminder that taking a time out is sometimes just what we need! And HUGE shoutout to my inlaws for watching our boys for us!
New york city, we heart you!