Happy Thanksgiving!  Thanksgiving is one of my FAVORITE holidays because 1. I love anytime that it is socially acceptable to stuff your face 2. I love watching the Macy's Thanksgiving Day Parade in my pj's with my fam and 3. There is ALWAYS something to be thankful for!  A few weeks ago Logan was the ring bearer in a wedding in Austin, so we got to take a little mommy/son trip together.  On the way home we drove right though Waco, so we made a little side trip to Magnolia.  I snapped this pic outside the entrance, and it just seems perfect for today!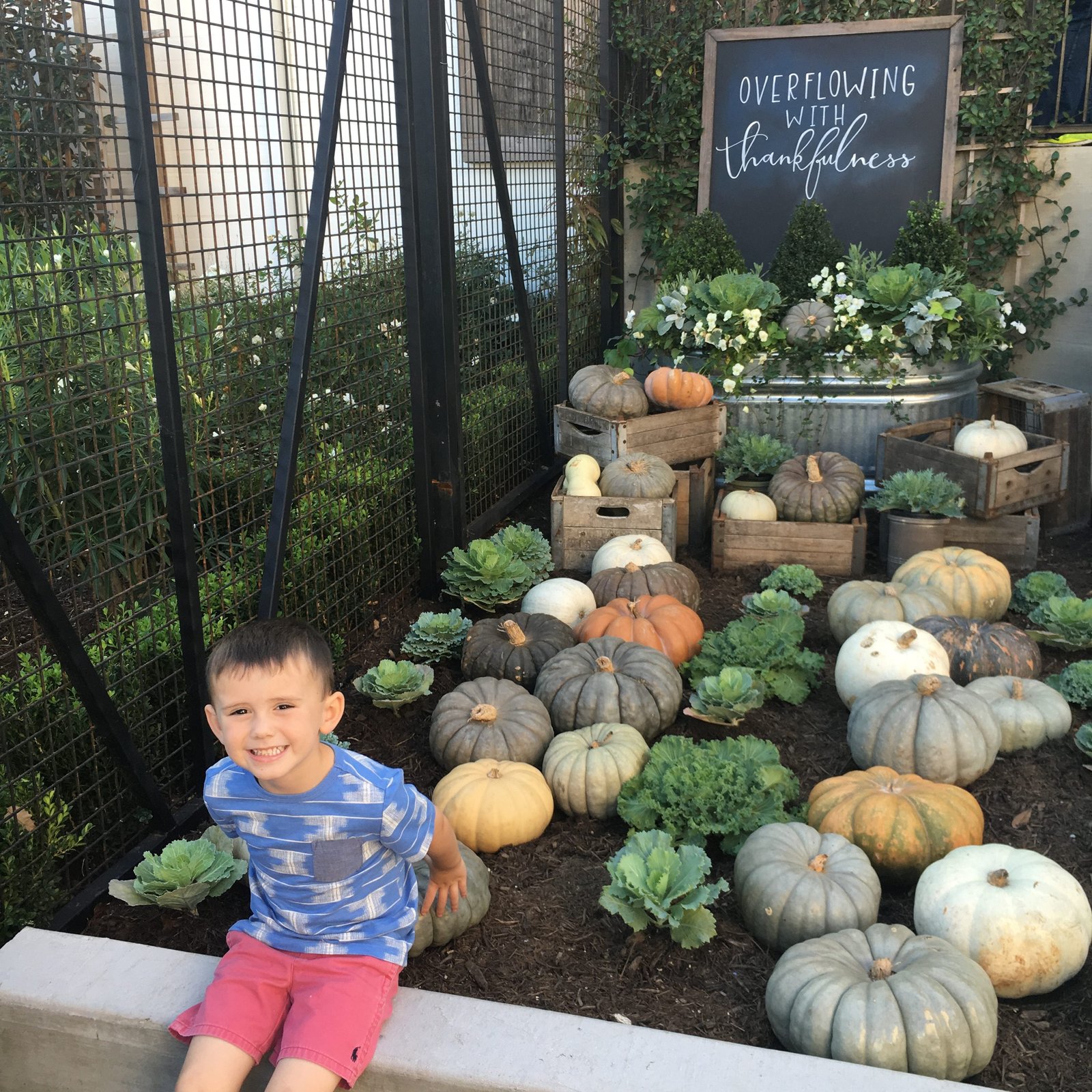 Add my other 2 guys to this pic and yup, overflowing with thankfulness!  Thankful that they put up with me, love me and fill my days with giggles!  God is SO good!
If you are reading this, THANK YOU!  Your comments, love and support mean the world to me.  I hope your day is filled with family, yummy food, stretchy pants and all the blessings that make you thankful today!  Since tomorrow officially kicks off the Christmas season, I thought I would share a few of my Instagram décor pics to bid Fall farewell!  I'm a little sad to see the pumpkins go!  Happy Turkey Day!
This print is available for free download here.