These lemon cheesecake crescent rolls are SO good and easy to make!
I have been loving lemons lately!  I have them in different places throughout my house, and I seem to pick up a few more every time I hit up the grocery store….I may need an intervention!
Since fresh lemons don't keep forever, I figured I better get some lemon recipes in the rotation.  I have always loved lemon desserts.  I'm not a huge sweets person, so I like the tang of lemon with my sweet.
These lemon cheesecake crescent rolls would be perfect as a dessert….we ate them after lasagna last week….or for breakfast!  If you have an Easter brunch coming up, these should definitely be added to the menu!
Ingredients:
1 package of crescent rolls
6 oz of cream cheese, chilled
2 tbsp. granulated sugar
1/2 tsp. lemon extract
1 lemon
1 cup powdered sugar
Wax paper or aluminum foil for easy cleanup
Directions
 Zest your lemon and divide in half.  You will use half the zest in the crescent and the other half for the glaze.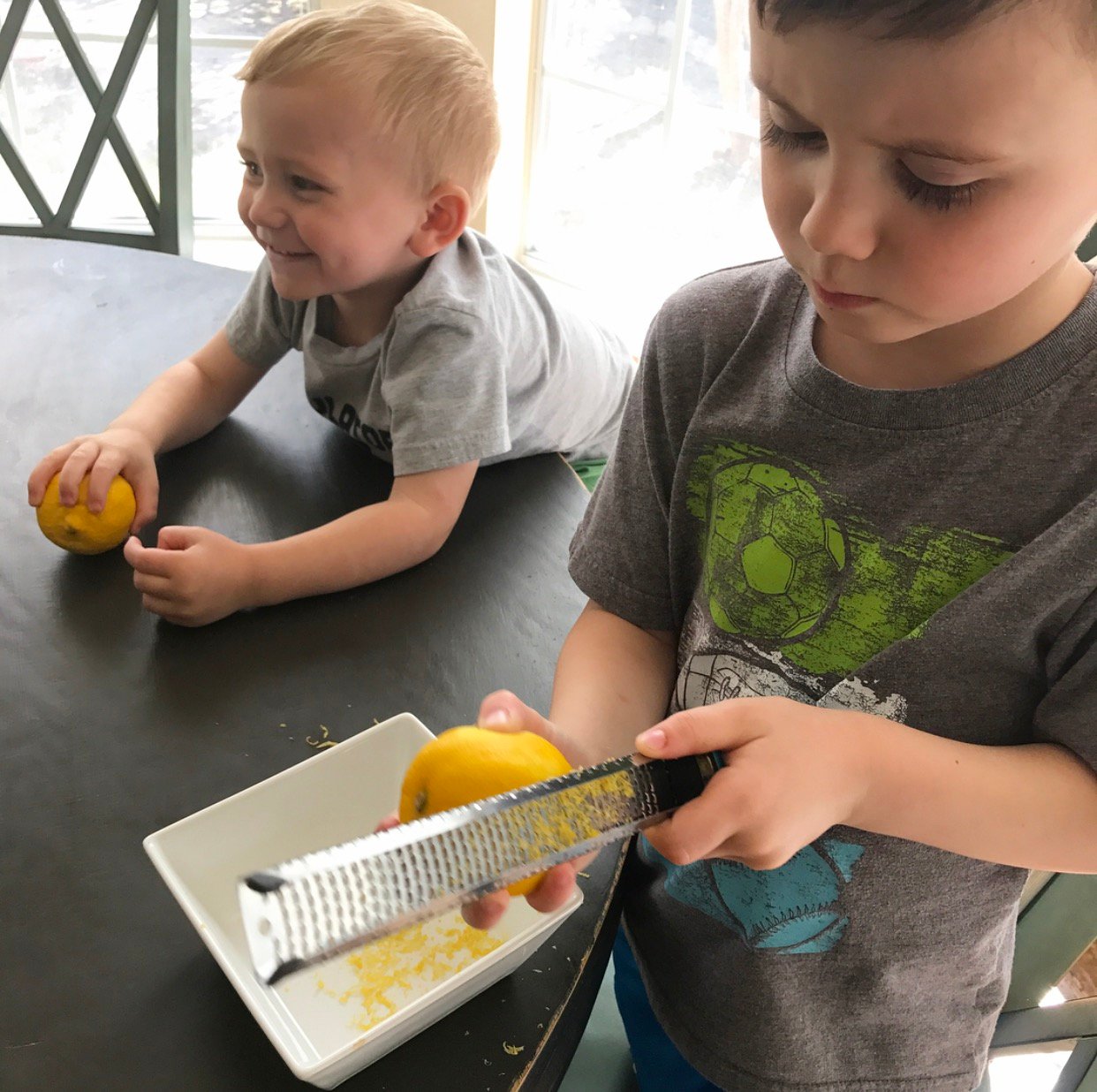 Logan helped zest our lemon.  This pic sums up my boys' personalities…Logan is super serious about getting that zest just right, and Will is laughing and banging lemons on the table and his brother's head….they balance each other out!
Preheat oven to 375 and line your baking sheet with wax paper or aluminum foil.
In a mixing bowl, combine cream cheese, granulated sugar, lemon extract and half your lemon zest.  Beat on medium-high speed until mixture is together.
Unroll crescent rolls and divide into pre-cut triangles.
Spoon the cream cheese filing at the wide end of the crescent and roll.
Place on baking sheet and bake 9-12 minutes, let cool.
Make the glaze my combining the powdered sugar and the juice of your lemon.
Once you crescents are cool drizzle the glaze over your rolls and sprinkle your remaining lemon zest on top.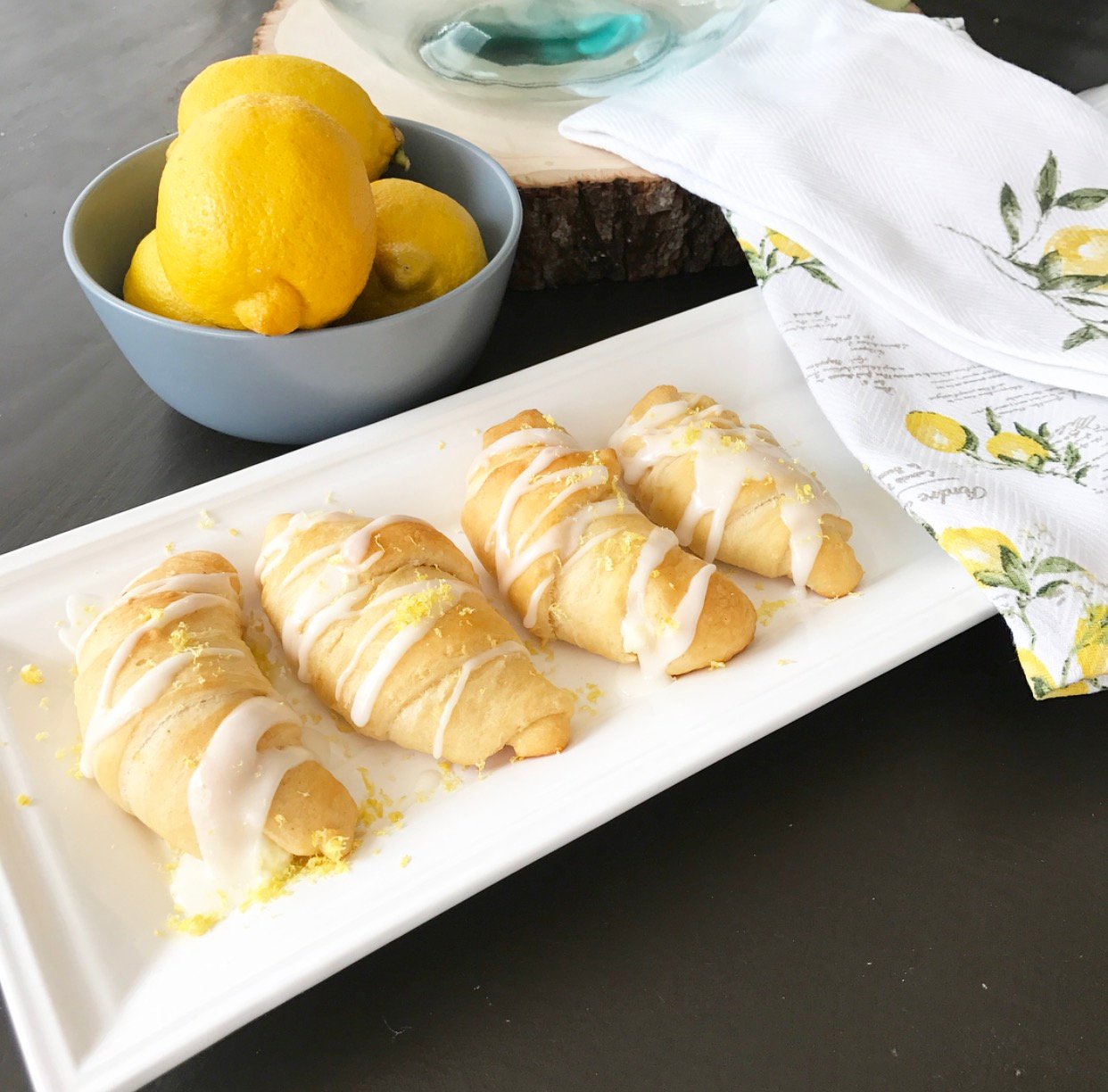 So simple, quick and yummy…my kind of recipe!  Enjoy!