Caprese salad is a favorite of mine!  On one of my first dates with my now hubby we had this salad as an appetizer, and it was almost as memorable as his jokes…and I think he is hilarious!  To call this post a recipe almost seems wrong….it's just a different way to serve a classic, but it checks off so many things I love:  fresh ingredients, super fast and easy to make, my kids will eat it (sans the oil and vinegar) and isn't everything just more fun served on a stick?!?
I have brought these to pool parties, served them at bridal and baby showers, served them as appetizers and just last night, my family had them with pizza.  They look so pretty for special events but take minutes to make.
Ingredients:
Cherry Tomatoes- I chose to get both red and orange to add more color
Fresh basil leaves
Mozzeralla balls-usually found near the deli section at your grocery store
Fresh ground pepper
1-3 teaspoons of olive oil (optional)
Drizzle of balsamic vinegar (optional)
Skewers or toothpicks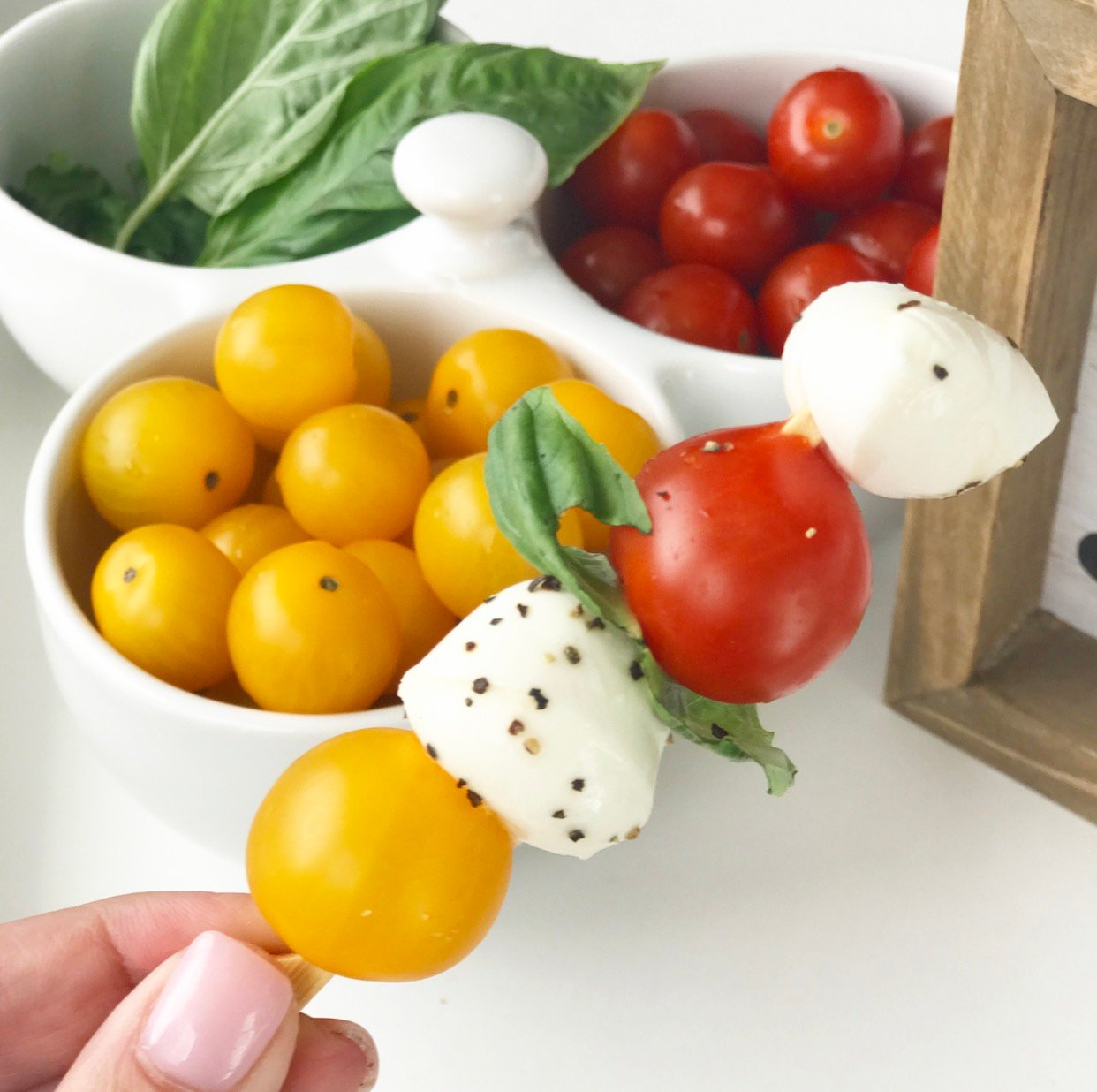 Directions:
Layer the tomatoes, mozz and basil on your skewers.
Sprinkle fresh ground pepper
Drizzle with olive oil and vinegar (optional)
So fresh and pretty!  Perfect for spring and summer!  Hope you all have an awesome weekend!