Summer….slow your roll sister!  How is June almost gone?
I hope you are enjoying time in the sun with family and friends!  Today's round of Summer Sips is a super easy, refreshing recipe that only requires 2 ingredients!  Frozen fruit and white wine (or rose!)
You can play around with combinations of fruits and different wines to find what you like best….all in the name of research of course!  These little drinks are perfect poolside or after a long day of chasing your littles!  I LOVE my boys more than anything, but real talk, they have a LOT of energy!  Sometimes the days are long, and a little wine slushie makes for a nice reward after bedtime!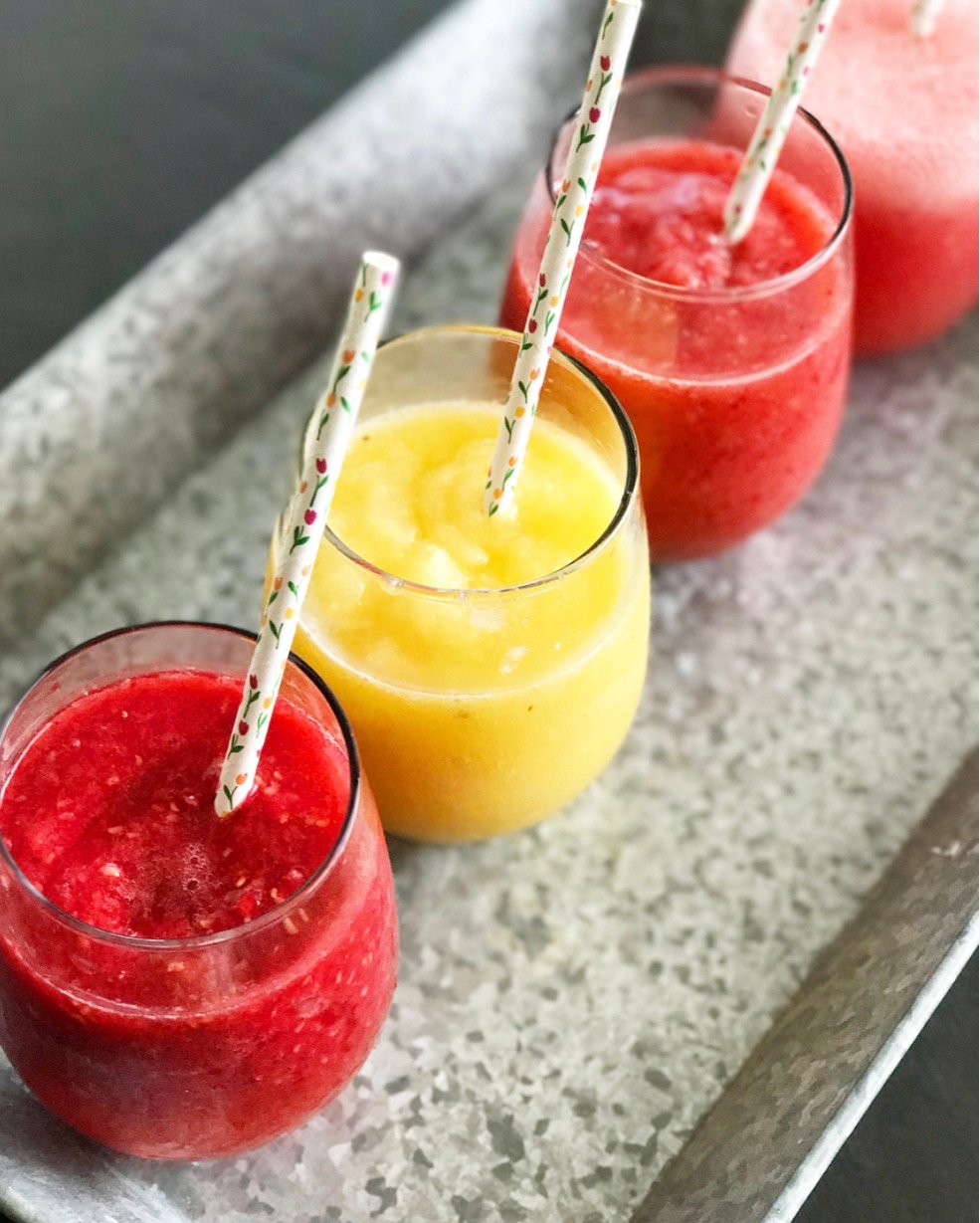 My favorite combinations are:
Strawberry and Rose
Peaches and Sauvignon Blanc
But that's just me…you should probably do a little research on your own! (wink, wink!)
Ingredients:
1 cup frozen fruit (strawberries, peaches, watermelon, rasberries, etc.)
You can cut fresh fruit and freeze it or buy a bag…both work fine!
2 cups of white wine
This yields 2 slushies
Directions:
Put your ingredients in the blender.  Blend until smooth. Garnish with fresh fruit (optional)
If your slushie seems too watered down…for example, watermelon has so much water that it is more liquid-y (that's a word, yes?) than other fruits…add ice and blend or put it in the freezer for just a few minutes before drinking!
And if you are needing some shatterproof stemless glasses this summer, the quality of this set is great!
Strawberry and rose…
Cheers!
See past Summer Sips below: