My love for quiche, AKA egg pie at our house, runs DEEP!
I shared my go to recipe for traditional quiche here.  It was part of a Christmas morning post which also makes me excited for all things Christmas!! But let's not get ahead of ourselves…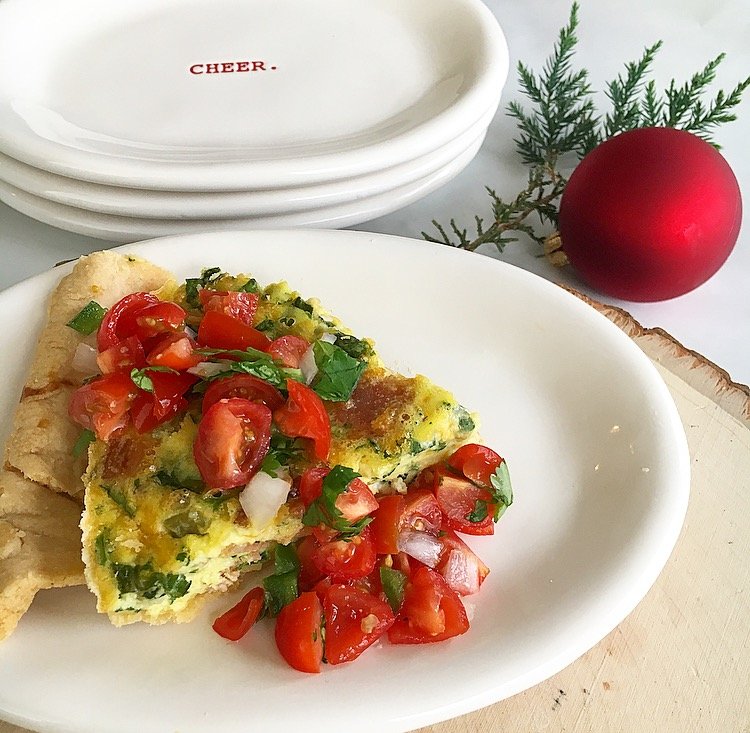 While I love traditional quiche, (topped with pico de gallo here….when in Texas….) it is not always the easiest thing to eat on a busy weekday morning, so I made this modified version in a muffin pan!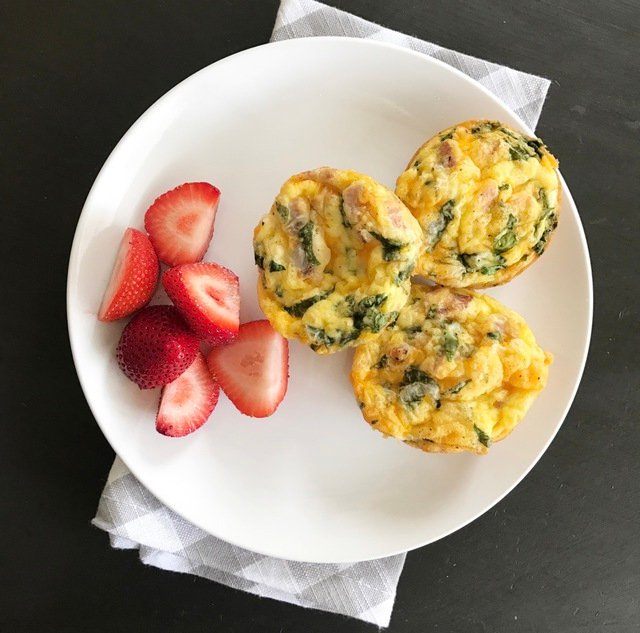 Why these are great:
This recipe makes a dozen, so you can make them ahead of time, store them in the fridge and have a protein packed breakfast with just a 30 second-1 minute warmup in the microwave.
You (and your kiddos) can easily hold them in your hands if breakfast needs to happen on the go!  No forks (or plates really) required…..did someone say less dishes to wash? Yes please!
I cut out the heavy cream from my original recipe to make these lighter and healthier.  In fact, there are only 4 ingredients!
You can also add other veggies your babes will eat or that you might have leftover!
Ingredients:
1 cup fresh chopped spinach
9 eggs
1 cup of shredded cheese (I used cheddar and Colby)
1/2 cup shredded cooked bacon (4-6 slices)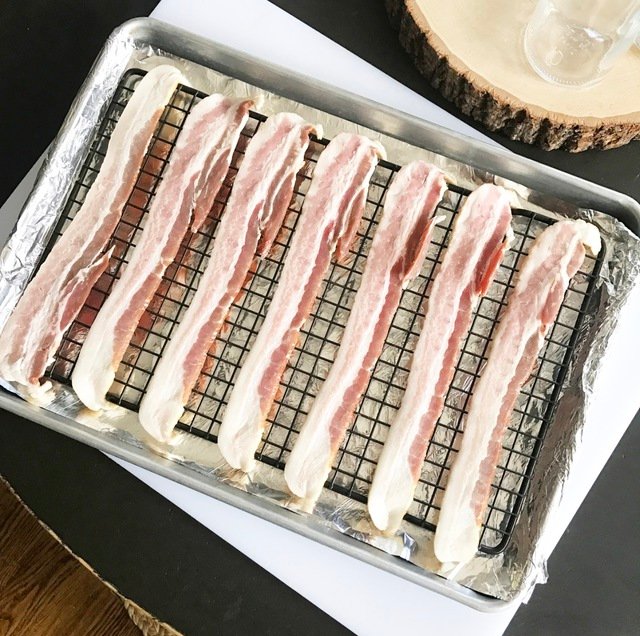 Sidenote:  My mother-in-law always bakes her bacon in the oven.  She lines a baking sheet with aluminum foil and places bacon slices on a cooling rack so the grease drips down as it cooks.  Once the bacon is ready, you just throw the aluminum foil away…..genius, right?!?!  Does everyone do this??  I used to HATE making bacon on the stove because it was so messy, and I had to stand there the whole time, so this method is WAY less clean-up and mainly hands off…WIN!  Adjust cook time based on the thickness/size of your bacon and the crispiness you prefer….I usually do 400 degrees for 15-20 minutes!
Directions:
Preheat oven to 375 degrees.
Combine all ingredients into a bowl and mix well.
Spray a muffin tin with non-stick cooking spray or use a non-stick version (linked at the bottom of the post) and divide mixture evenly into 12 cups.  Bake 15-20 minutes, until eggs have set.  Allow 5-10 minutes to cool.
I feel sure these little cups are going to make their way into our regular morning rotation, and I'd love if they became a part of yours too!
Thanks for stopping by!
Shop supplies:
Non-stick Muffin Pan here and here.
Stainless steel Mixing bowls here and here
Hand Mixer with whisk attachment here
Cooling racks here
Baking sheets here