Can you believe December is almost here?!?  Such a magical time of year….
Especially when we get to see it through the eyes of our children…my niece and my oldest on The Polar Express…so sweet!
Over the Thanksgiving break we went to see, "The Star", a new animated movie that tells the story of Jesus's birth from the perspective of the donkey.  The movie took a few liberties….after all, there is no gospel according to Donkey….but it was mostly Biblically based and super cute…..except for those ten minutes I dozed off!  I swear since becoming a mom I cannot make it through a complete movie in a theater without taking a long blink!! Regardless, it was a great way to kick off the break, and had my boys asking lots of questions about Jesus and the meaning of Christmas!  Win!
In an effort to keep Christ at the center of our Christmas, I got this advent calendar, and decided to make tags with a verse for each day in the month of December.  These verses tell the nativity story and remind us why Jesus was sent to earth.
These tags were created specifically to fit in this advent calendar, but they could definitely be used in any calendar you have, clipped with clothespins to a string, hidden with your elf each day….whatever works best for you!!  And in truth, this daily reminder is just as much for me as it is for my boys!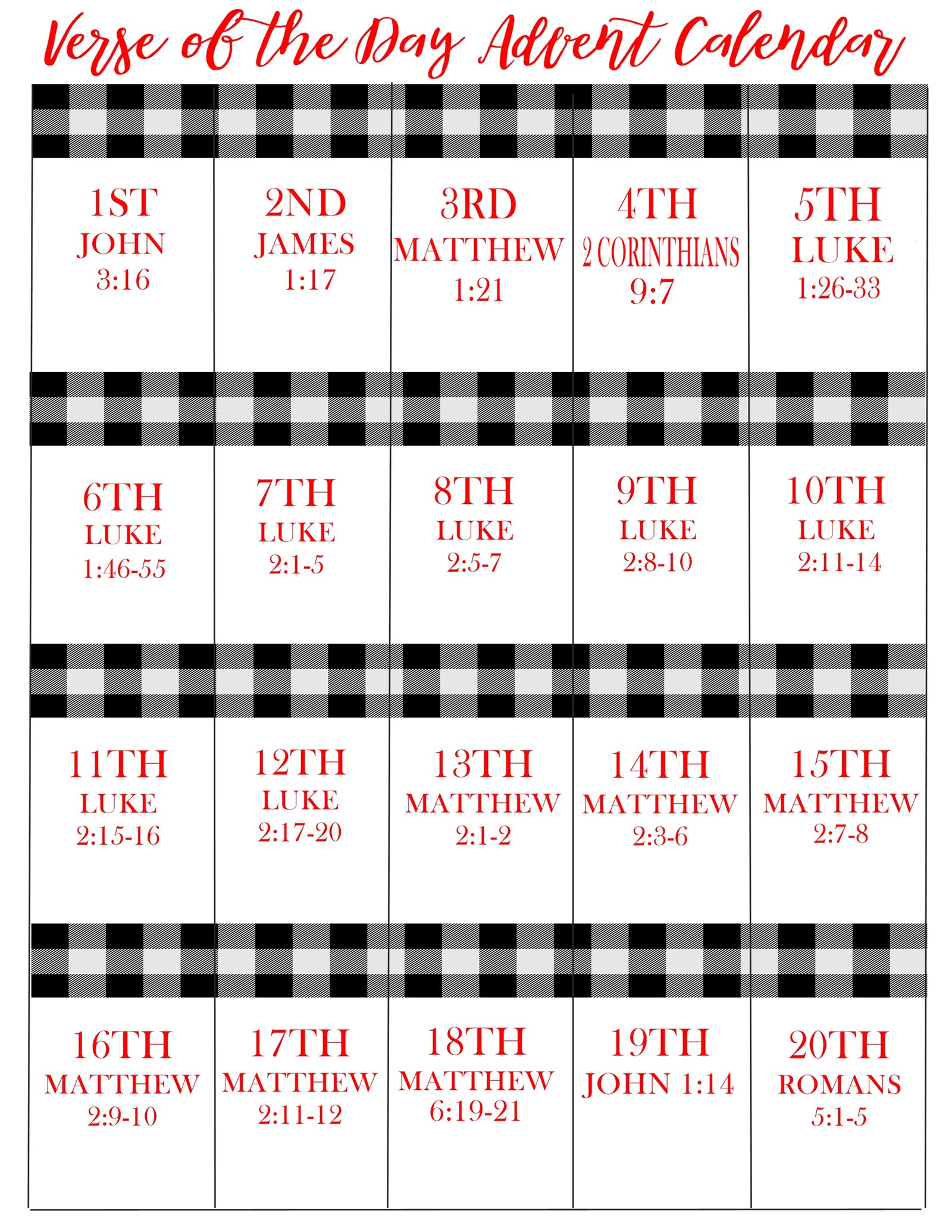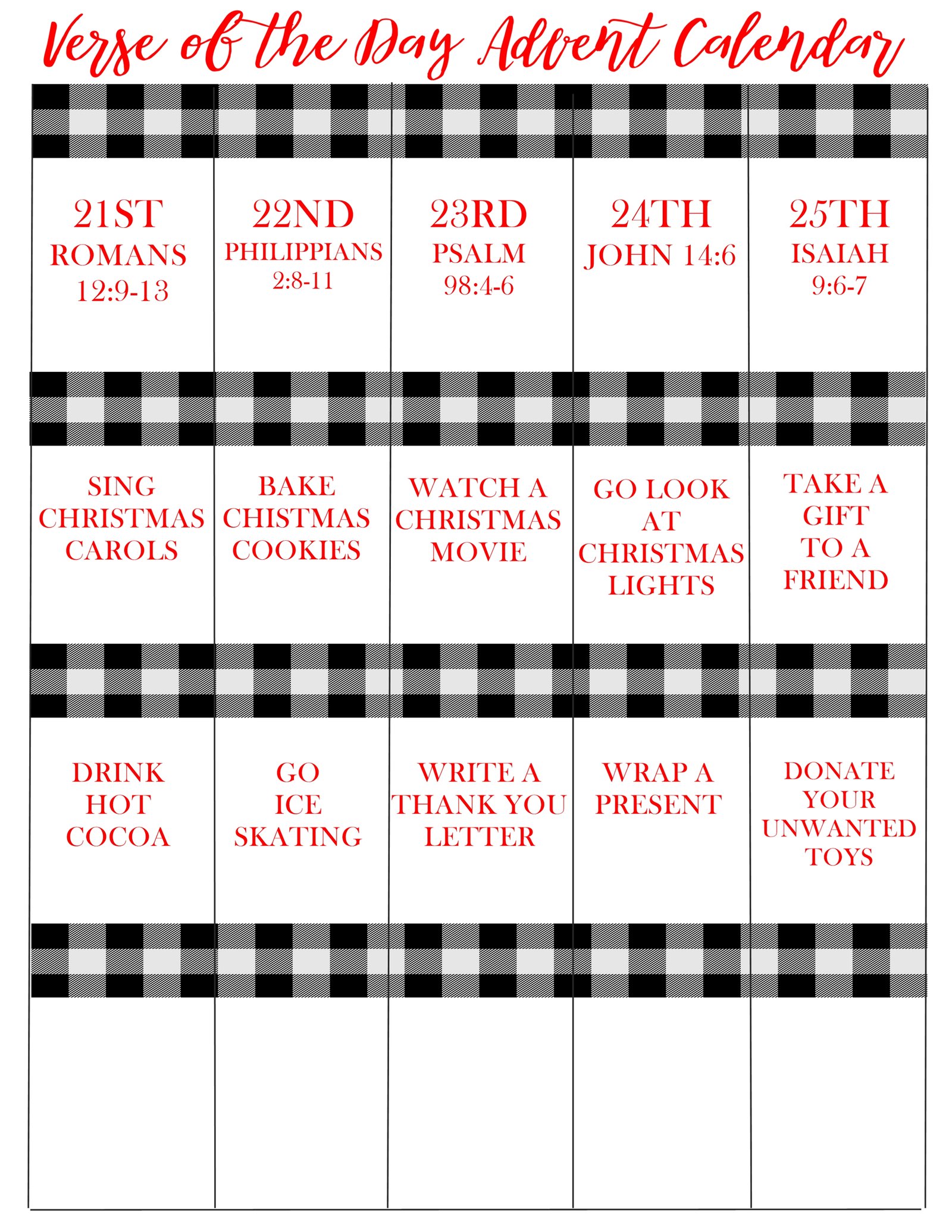 Download, print (preferably on cardstock if you have it….not necessary, just sturdier!) and cut along the lines with the buffalo check at the top.  I included a few Christmas bucket list items you can add in throughout the month and some blank tags to add your own as well!
Advent Calendar files:
You can find my Hearth and Hand advent calendar here.
The day listed on each tag is the day it should be read.  Some of the verses are the chronological order of the birth of Christ, so they won't make much sense out of order!
I also created this fun Christmas bucket list print with simple things we want to make sure to check off throughout the season!
Bucket List Files:
Feel free to print and display in your own home if these things are on your list too!
Elf on the Shelf
My plan is to read our verses each morning after the boys find Aggie, our elf.  If you are in need of Elf on the Shelf ideas, I started my blog around this time last year and shared Elf ideas here.  I realize the elf is not for everyone, but we started this last year, and it was one of the highlights of the season….I might have had just as much fun as the boys!  Aggie arrives this week too!!  Woohoo!!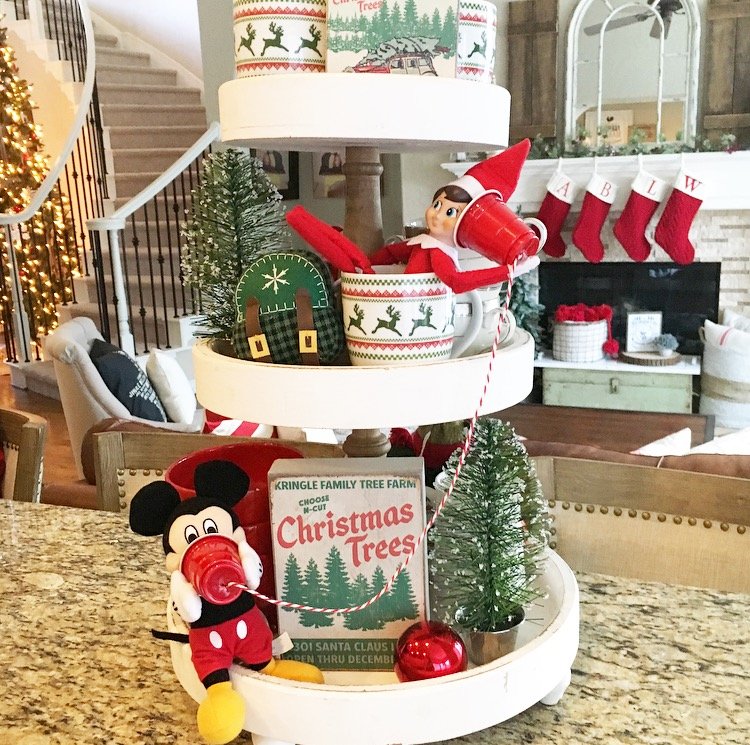 I want to stress that I share these ideas in hopes that they might be helpful to you and save you time this holiday season if these are things your family would enjoy!  I think sometimes we put unnecessary pressure on ourselves….it is rarely from anyone else….to make everything Pinterest perfect.  The truth is we all go through seasons….some years you may have your Christmas shopping done by Halloween, homemade gifts for all the neighbors and the perfect Christmas meal prepared from scratch, and others you may be ordering on Amazon, praying that Prime doesn't fail you and grabbing takeout from Boston Market!!  Most of us probably fall somewhere in between and guess what?  We all get to celebrate the gift of Jesus just the same!!  When we keep Christ at the center and focus on making memories with our family and friends, it all falls together!
After all, that first Christmas was far from "Pinterest perfect" but it was fit for the King of Kings!!
And in case I needed reminding not to take life too seriously…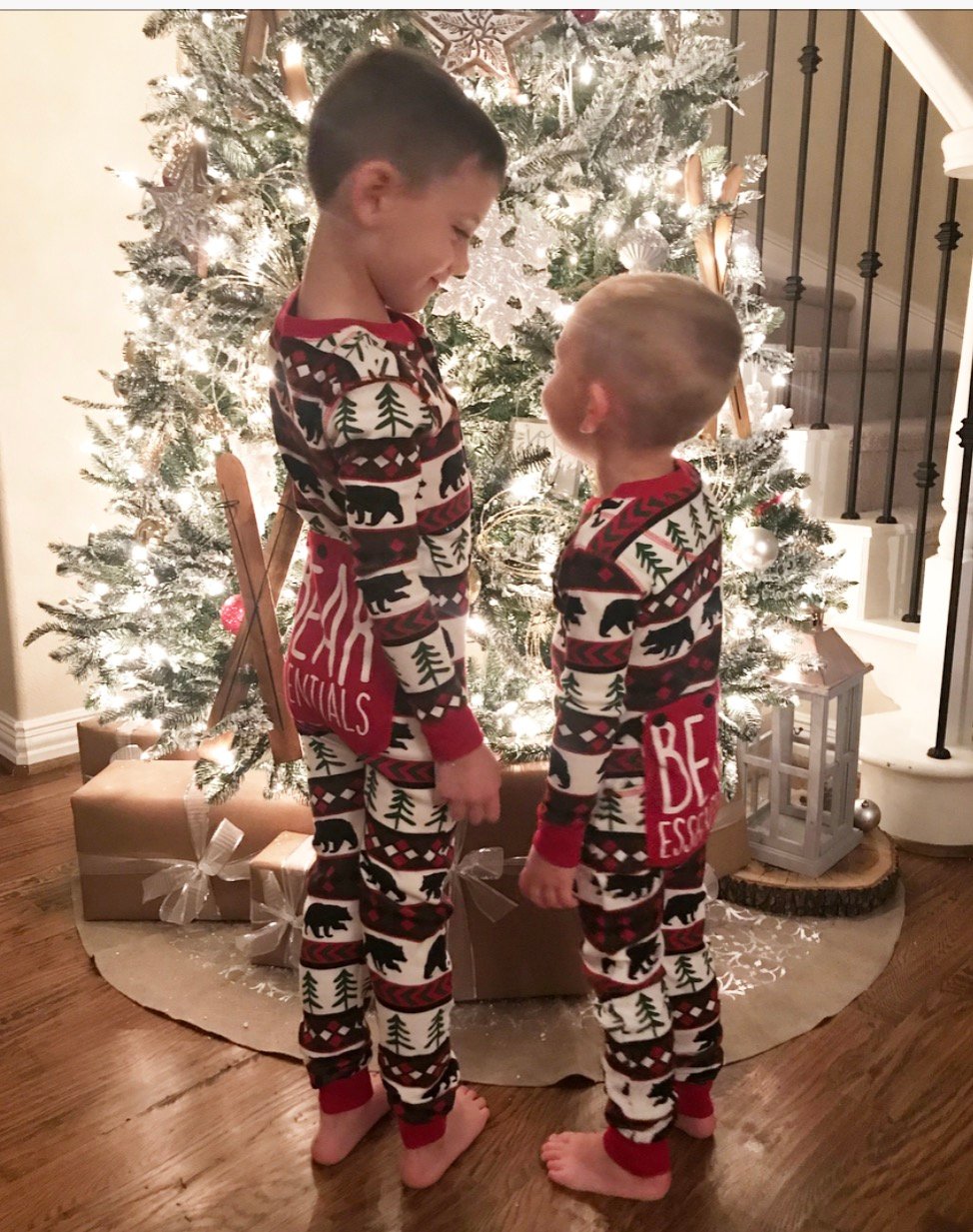 We took pics to send to Grandma of the sweet new pjs she got us…..
…and my sweet boy decided to itch his "bear essentials" while I snapped pics!  Boys ya'll….
Merry Christmas!!