Christmas is just DAYS away, and you can just feel the excitement as we await the arrival of this guy…
My Will would NOT stop petting Santa's beard!
And it definitely made Santa chuckle!!
Children excitedly racing to look under the tree, Christmas music playing in the background, cozy pjs, wrapping paper flying….it's always such a fun scene!  And then…what's for breakfast?!?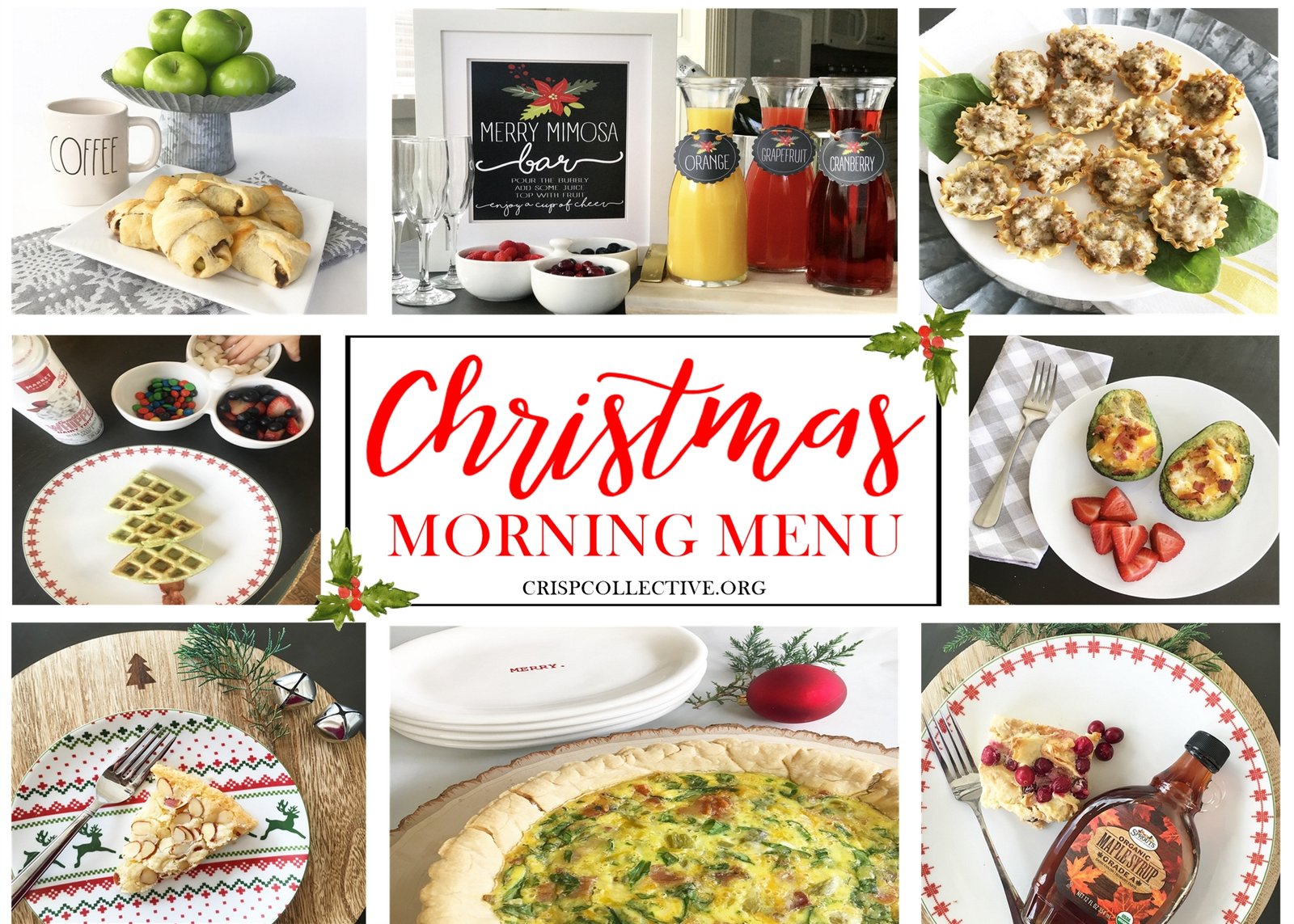 So, I thought I'd share some Christmas morning menu ideas sure to make your crew a little more merry this year!
Merry Mimosa Bar
Listen, Mom and Dad, you've been good this year too, so nothing wrong with a little cup of cheer to start the day off right!  Ingredients and free printables available here.  This would be fun for NYE too!
Breakfast Bake
This can be made in just minutes the night before, and popped in the oven while you unwrap gifts!  Easy and SO yummy!
I share two ways to make this here!  The cranberry orange is my fave!
Bacon and Spinach Quiche
Quiche, or "egg pie" as my oldest calls it, is a favorite at our house!
I share my favorite recipe here.
And mini quiche cups (crustless) here.
Both of these options can also be made ahead and popped in the oven!
Christmas Tree Waffles
Our elf delivered this at the beginning of the month and my boys thought it was so fun!
Just use your favorite waffle mix or recipe and add a couple of drops of green food coloring.
We used whip cream, strawberries, blueberries, marshmallows and M&Ms to decorate our trees!
Ranch Sausage Cups
These will go quick!  Bite sized and so yummy!  These make a great appetizer too!
Find them here.
Apple Nutella Crescent Rolls
I mean, if you put Nutella on cardboard, I would probably eat it!  Heaven!!  These are super easy and fun to make (the kids can even help!) and a crowd pleaser for sure!
Find the recipe here.
Avocado Egg Cups
These are SO good!!  If you are serving a crowd, I might pass on these, only because they have to be made the morning of….avocados brown so quickly!  However, they are super quick, easy and taste amazing!  And pretty healthy too…although I am a firm believer that calories don't count on Christmas!
Find the recipe here.  
Almond Coffee Cake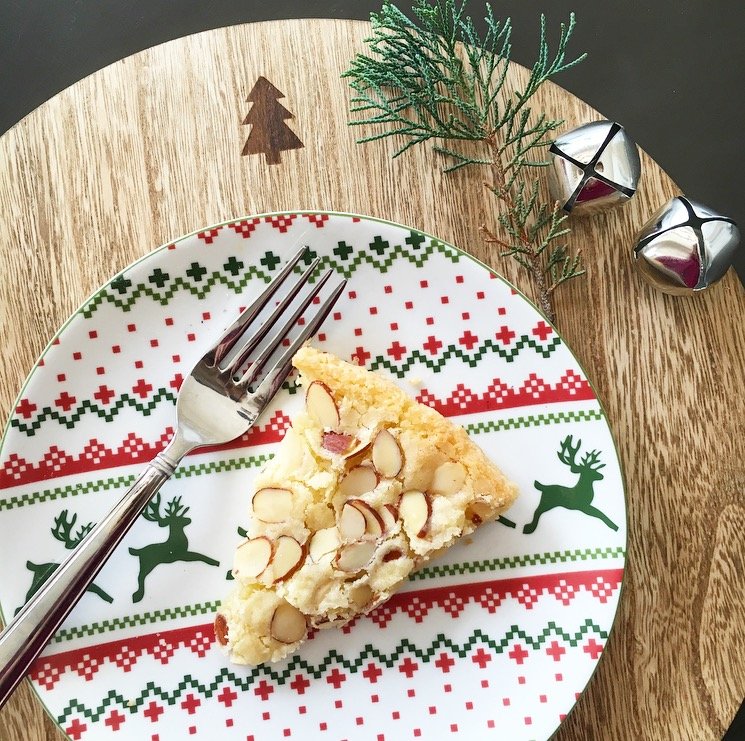 This is my mother-in-law's recipe!  If you like almond flavor, MAKE THIS!  Thank me…well, really my MIL…later!
You can find her recipe here. 
No matter the menu, I hope your Christmas is nothing short of MAGICAL!
Wishing you and yours the very best!