When I was in college I waited tables every summer at a steak house in Dallas in between teaching dance camps.  My brother worked there too, and I think we could write a book of stories from that place…I firmly believe everyone should wait tables and/or work retail at some point in their life…it is eye opening, humbling, and will make you always treat people in those positions with more kindness than you would otherwise!
At this steak house, one of their signature items was their blue cheese wedge salad.  This salad was one of the things we put together for our tables ourselves, and I cannot tell you the number of wedge salads I made over those summers….too many to count!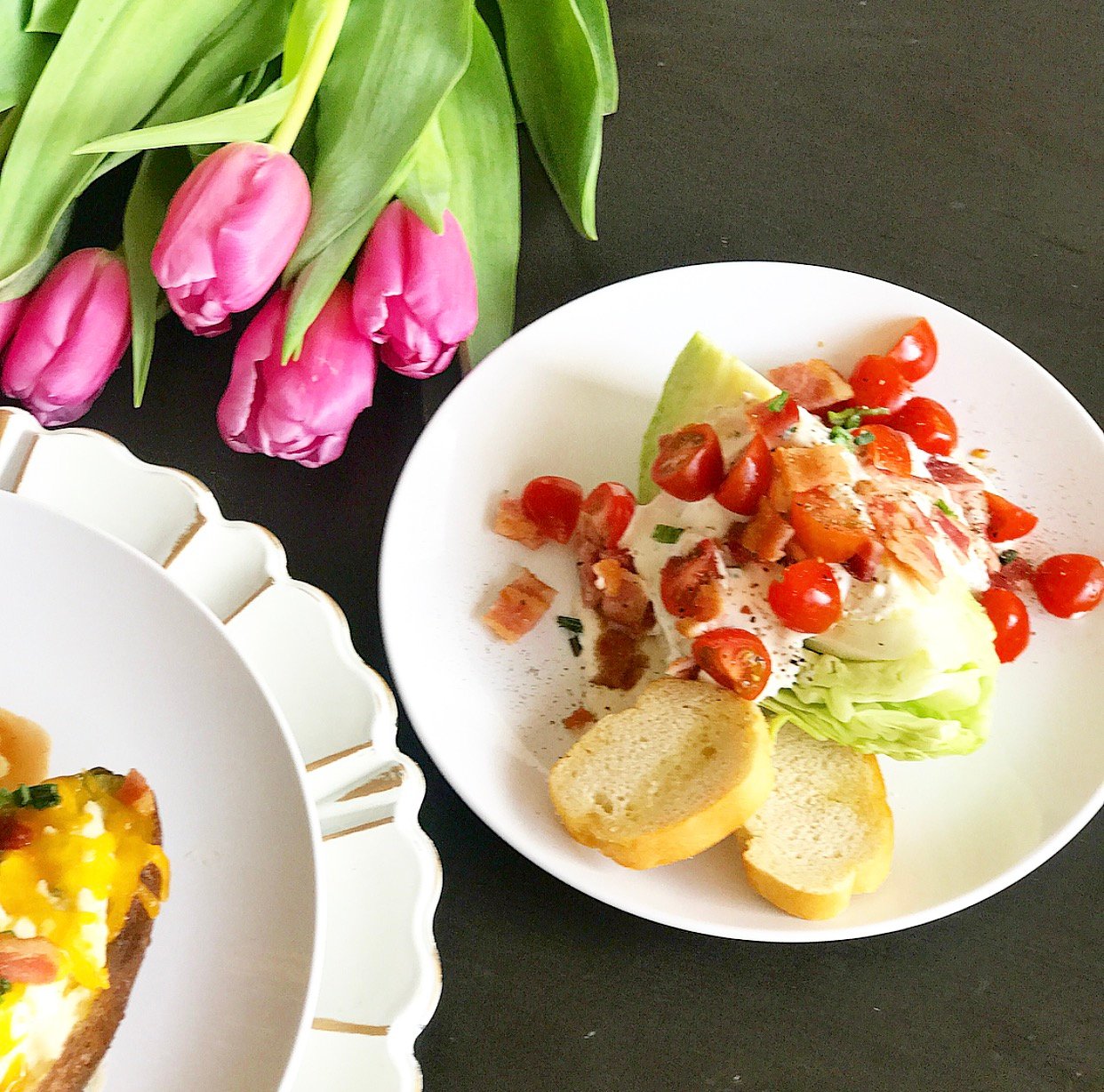 A wedge salad is really just a regular house salad with a prettier presentation.  I never minded making them, but the smell of blue cheese….ugh…not a fan!  So despite some waitress flashbacks, I whipped up a few wedge salads and a homemade ranch dressing that is AMAZING and took five minutes!  I will probably never buy a bottle of ranch again!
Ingredients for Ranch Dressing:
3/4 cup sour cream
1/2 cup milk
Juice from half of a lemon
1 teaspoon minced garlic
1 teaspoon dried parslet
1 teaspoon dried dill weed
1/2 teaspoon of salt
1/2 teaspoon of pepper
1 teaspoon onion powder
1 mason jar with lid
Directions for Ranch Dressing:
Add the first 3 ingredients to the jar, put lid on and shake it well….feel free to sing some T. Swift, "Shake it Off" as you do!
Add all spices to a small bowl and stir well.
Add spices to the jar, place lid on tight, and you guessed it…shake it again…this time maybe in Outkast fashion…like a polaroid picture? Dancing optional but recommended!
Ingredients for Wedge Salad:
1 head of lettuce (makes 4 salads)
Cherry tomatoes, cut in halves or quarters
4-8 strips of bacon, cooked and cut into pieces
Ranch dressing (above)
Salt and pepper to taste
Green Onions (optional)
Croutons (optional)
Directions for Wedge Salad:
Cut head of lettuce in half and then cut each half in half again to create 4 wedges.
Place each wedge on a plate.
Top with ranch dressing, tomatoes, bacon, and croutons.  Salt and pepper to taste.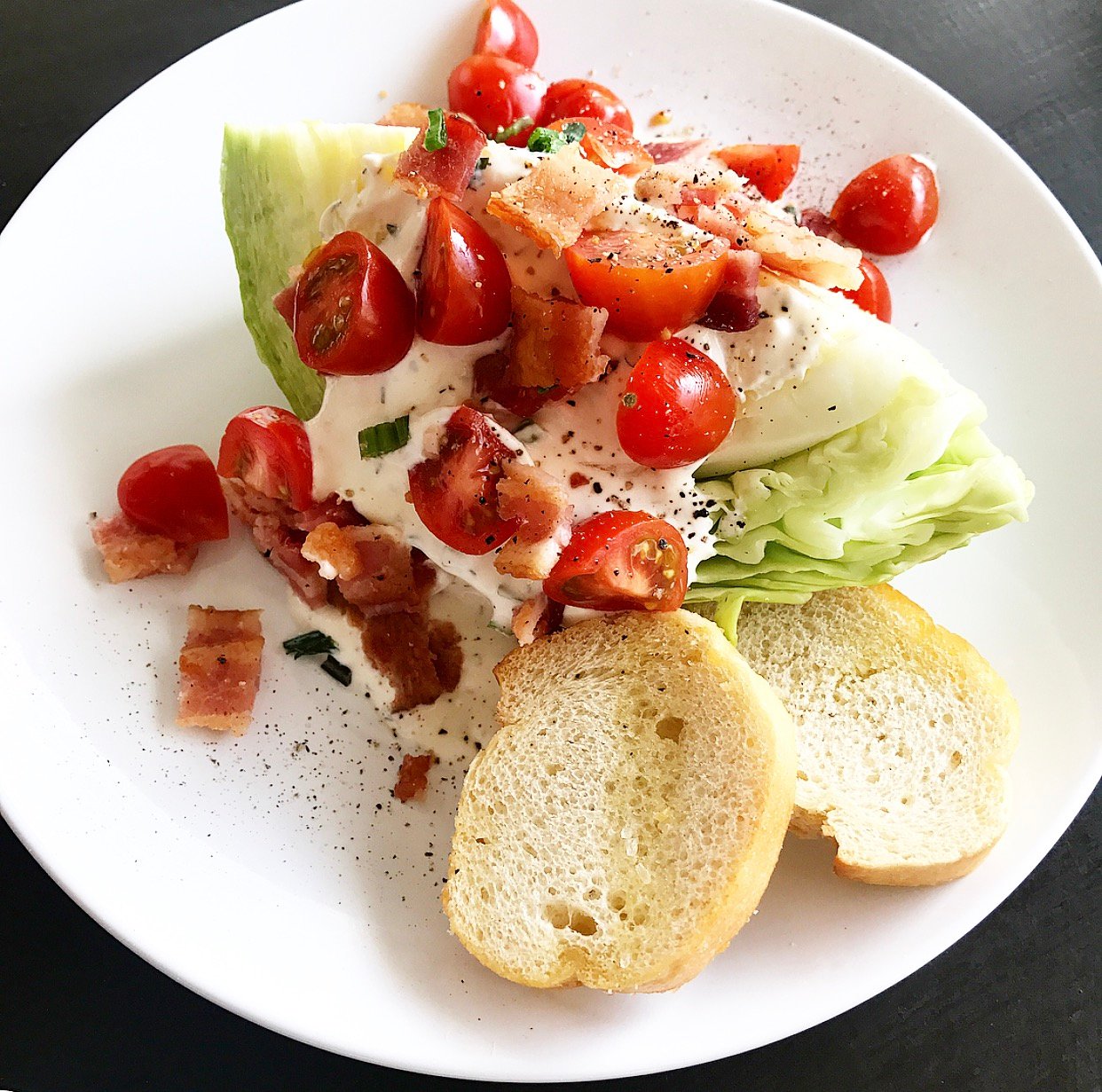 A pretty presentation with a lot of flavor!