Happy Monday!  I always love a new week….new goals, new to do lists to check off and all the coffee!!
A little wrap up of last week….
Fall Porch
I shared some Fall touches I added to our front porch this week as part of a Fall Blog Hop you can find here.
This wreath was my starting point and although the rest of my house is more traditional Fall colors, I loved the pop of pink out here!
Hooray Heroes
I was also excited to share this super sweet customized book for my boys from Hooray Heroes!  They are the only company I know that has books like this for siblings!
They give you SO many options to really make each book personal.  It really is the perfect gift!  If a sibling book doesn't fit your family, they have individual options as well and a new personalized Christmas book that will be available starting October 1st.  You can find their website here and use code CRISPCOLLECTIVE15 for 15% off your entire order!
Charleston
This weekend I also got the chance to sneak away to Charleston, SC with some girlfriends!  I had never been there before, and I absolutely loved it!  We did a historical ghost tour, rode bikes around the city, ate all the food and my abs still hurt from all the laughter!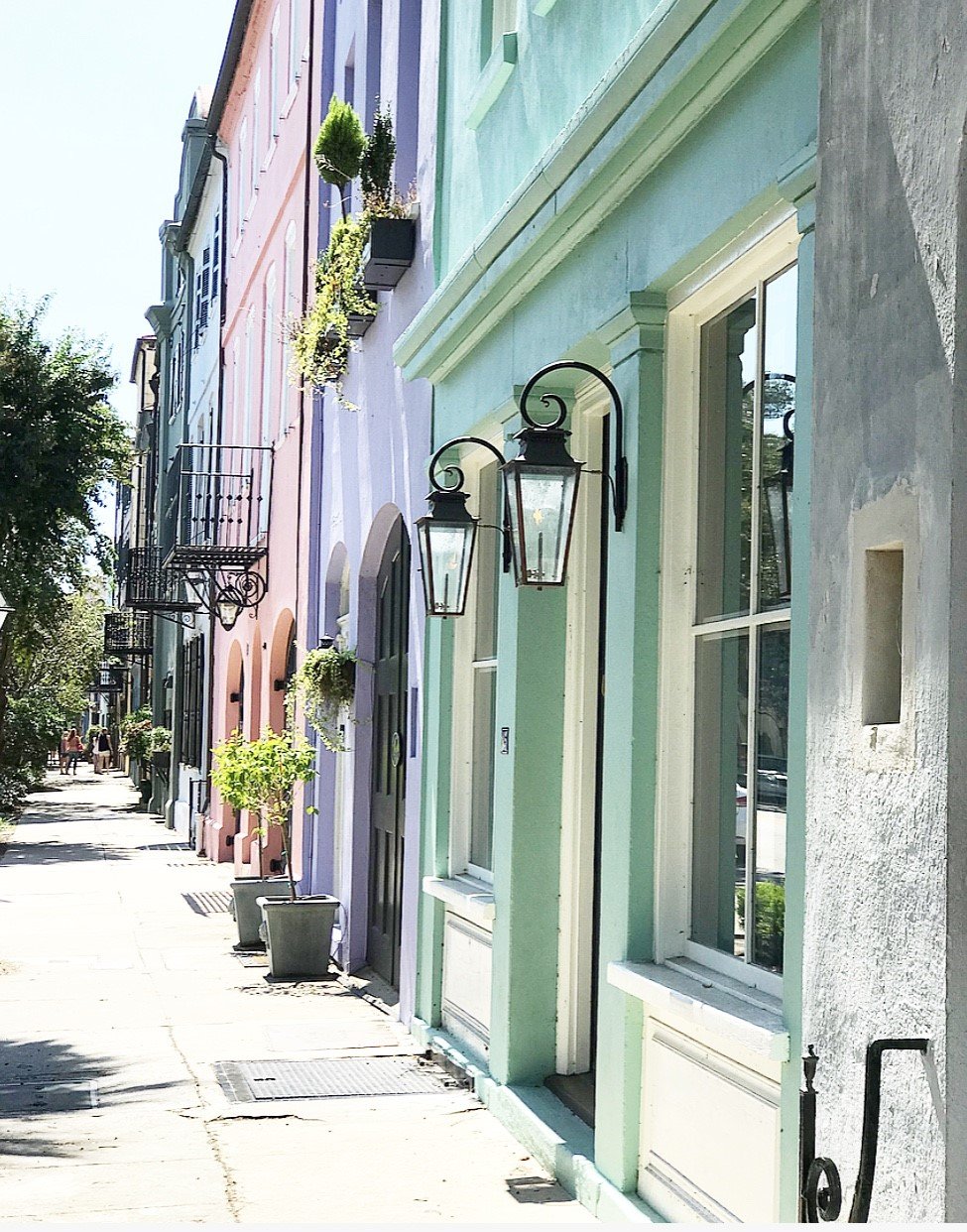 This little strip is called Rainbow Row, and it really makes me want to paint my house mint green….although I'm pretty sure my HOA wouldn't approve!  Don't these colors just make you smile?!
Girlfriends are good for the soul, and I'm so glad I got to spend time with this crew!
Target Try On
I also shared a few Fall pieces I picked up at Target this week!  I am by NO MEANS model status, but I always like to see clothes on real people!  I shared some details about fit and quality in a little try on session you can find here.
Wishing you an amazing week as we say goodbye to September!!  It seriously flew!!