This slow cooker green chicken chili is a staple at our house this time of year!
It is one of those SUPER easy slow cooker meals where you dump all the ingredients in the crockpot in the morning and return to find your meal piping hot and ready to go!  The prep takes minutes, so it is perfect for a busy weeknight!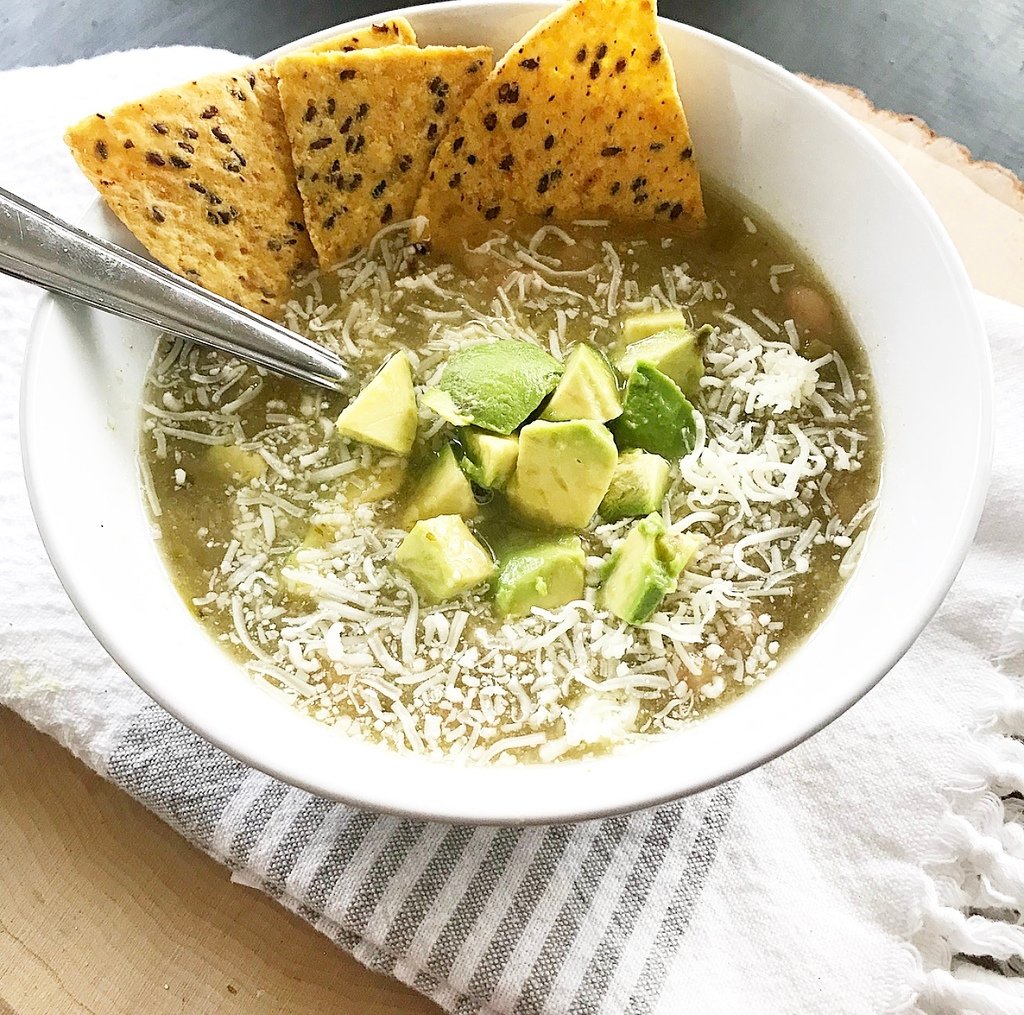 It may not look like the most appetizing thing you've ever tasted, but I assure you, it's delicious!  I call it green because it contains salsa verde and green chilis.  Both are mild enough that your littles will still eat it, and they add great flavor!  Feel free to tweak this to your family's preferences….you really can't mess it up!
Ingredients:
1-1.5 lbs. chicken breast
2 cans Northern beans, rinsed
1 jar of salsa verde
1 can chopped green chilis
1/2 a white onion, chopped
Chicken stock
Chopped kale (optional)
Optional toppings:
Tortilla chips
Avocado
Cheese
Cilantro
Crackers
Directions:
Line your slow cooker with a slow cooker liner for easy cleanup.  Place raw, thawed chicken breast in the crockpot.  Pour in rinsed beans, salsa, green chilis and onions.  Top with chicken stock until all ingredients are covered in liquid.  Cover and cook for 6-8 hours on low or 3-4 hours on high.  If you want to add kale, add 1-2 cups 20-30 minutes before serving, as it cooks down quickly.  When you are ready to eat, shred chicken in the slow cooker….it should come apart easily with two forks.
We love to top this chicken chili with tortilla chips, cheese, avocado and cilantro, but so many toppings work!  Hope this chili makes it's way into your meal rotation and keeps you warm and cozy this winter!
Sharing is caring: