Today I am sharing a recipe using Trader Joe's ingredients that may seem random, but I assure you they taste great together:  sweet potato gnocchi and sausage salad.
If you follow me on Instagram, you know that I have a series called Trader Joe's Tuesday where I share simple recipes using Trader Joe's ingredients every Tuesday!
If you have not tried this sweet potato gnocchi before you are in for a treat!  It also makes a great side dish!  You make it on the stove top per the package instructions, but this time I used my Air Fryer, and we loved it!  I would compare it to a healthier sweet potato tater tot!  My boys loved them!
Ingredients:
Sweet Potato Gnocchi – in the frozen section
Olive oil spray
Spicy Italian Chicken Sausage
Arugula
Grape Tomatoes
Parmesan, Romano and Asiago cheese mix
Pepper to taste (optional)
Directions:
Make your sweet potato on the stovetop per the package instructions OR you can make it in the air fryer if you have one!  I got this one at Christmas and love it!
Spray your air fryer with olive oil and spread out gnocci in a single layer.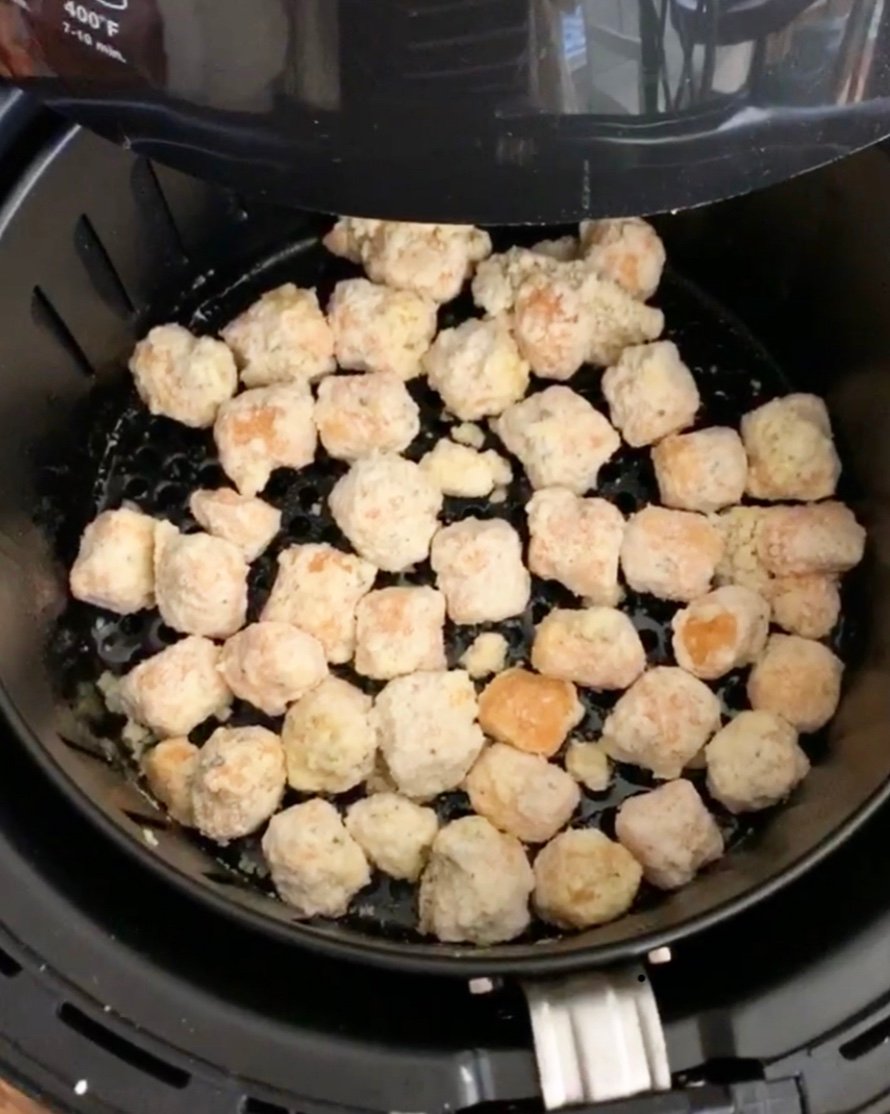 I was able to do 2/3 of the bag in the first batch.  Heat to 400 and let it fry for 12-15 minutes.
In the meantime, slice your sausage and cook in a large skillet over medium heat for 12-14 minutes.  The sausage is already fully cooked, you are just heating it thoroughly!
About 10 minutes into the sausage cooking, add gnocchi if it is finished and  1/2 of your box of grape tomatoes to the pan, cut in halves.
Once everything is heated, toss with a heaping handful of arugula.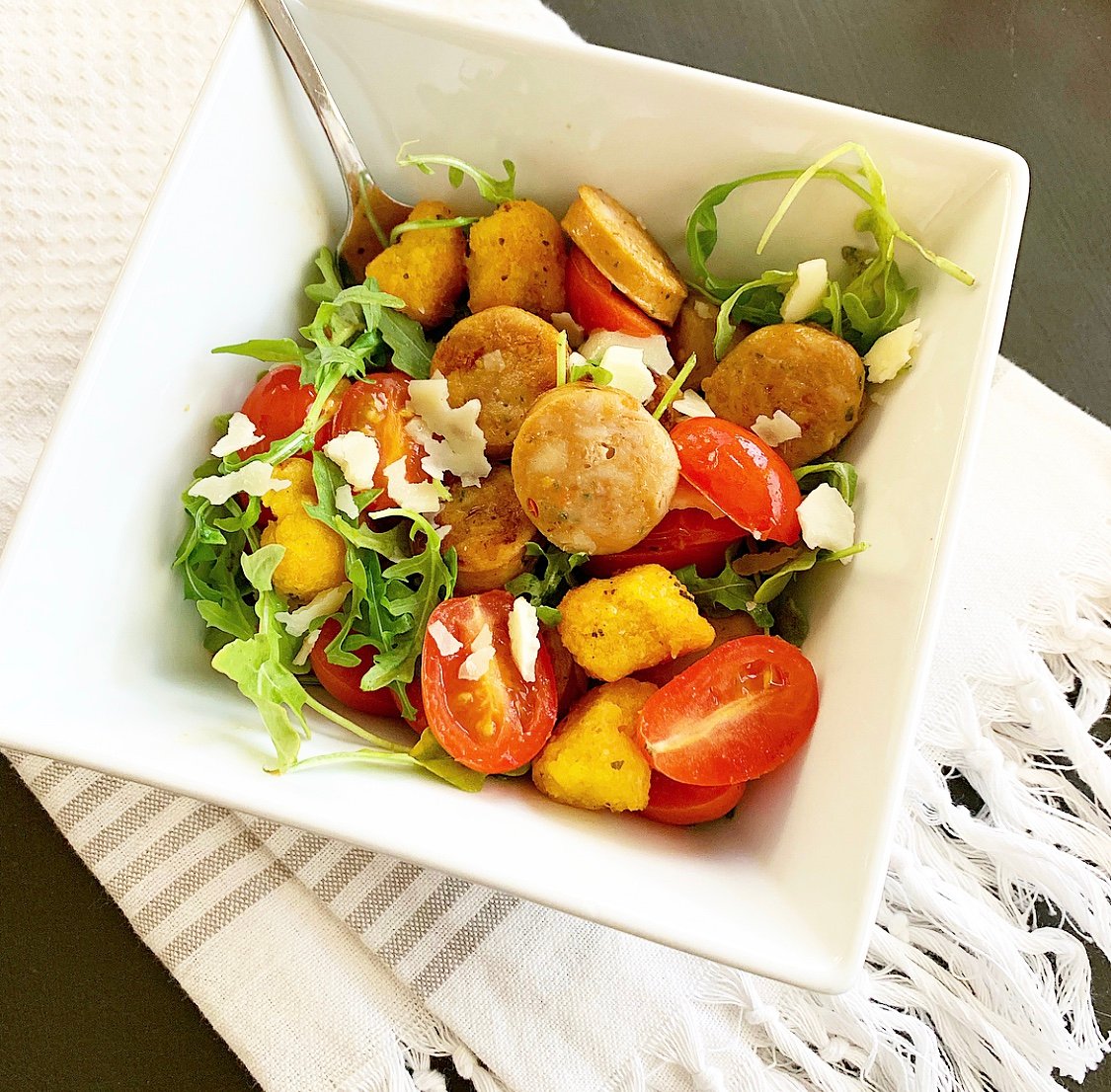 Place in bowls and top with pepper and cheese.
My boys turned their noses up at the arugula, but ate up everything else!  The hubs and I liked it, and I will definitely be making the sweet potato gnocchi as a side for other meals in the future!
If you love Trader Joe's too, be sure to check out my other simple recipes using TJ ingredients!
Ten Trader Joe's Simple Supper Recipes