There is an illness that is running wild…it is not specific to any one region and is currently affecting everyone I know, even strangers that strike up small talk at stores and restaurants.  This illness is known by one name…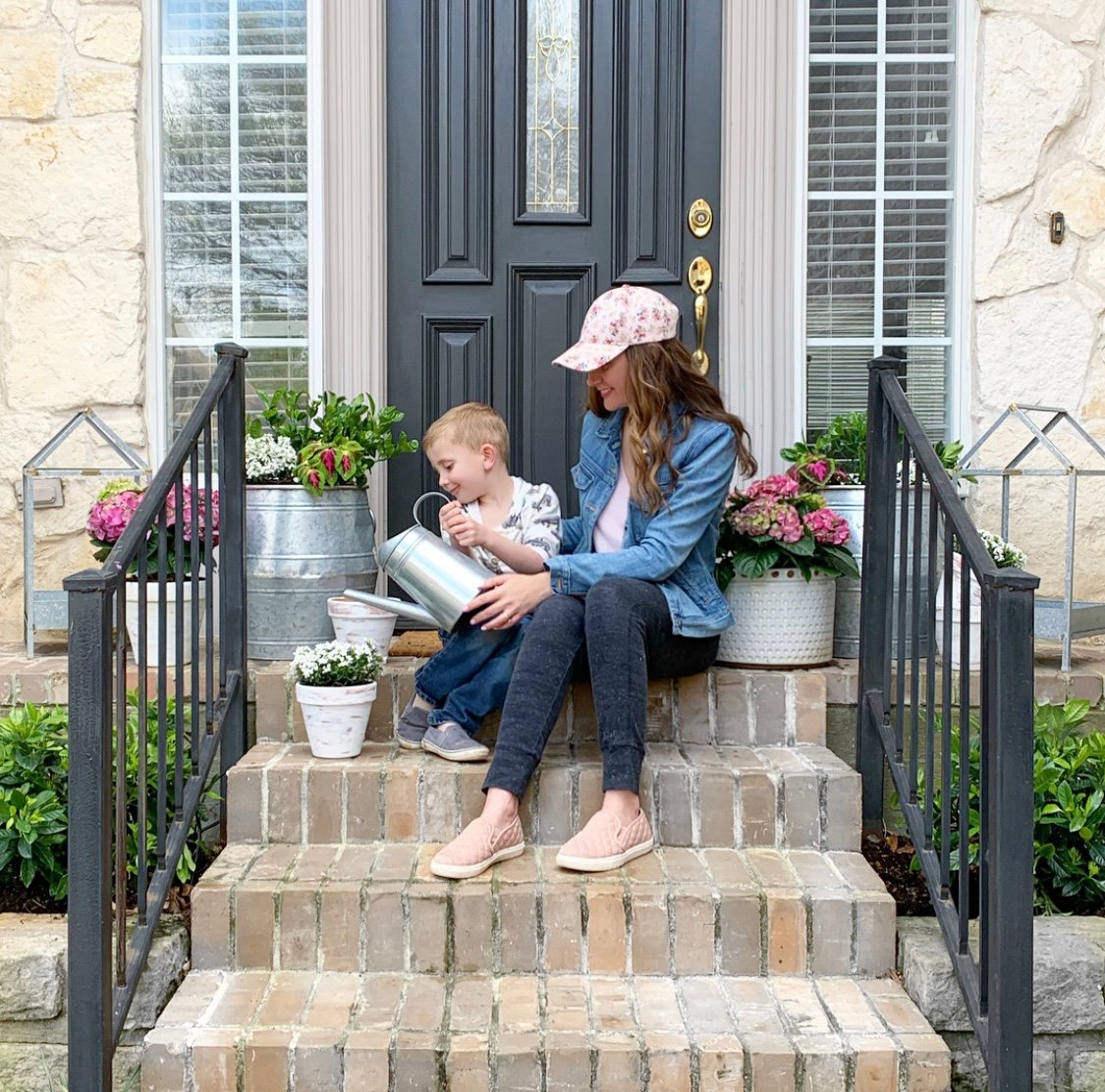 SPRING FEVER!
Has it hit you?  Your family?  The feeling is STRONG over here friends!  Thankfully, the cure is simple.  Sunshine, maybe a few florals, some green, living things, pastels and even the occasional bunny can all help to ease feelings of the fever!  Let's start now with our homes, and maybe the weather will follow suit?  Sound like a plan?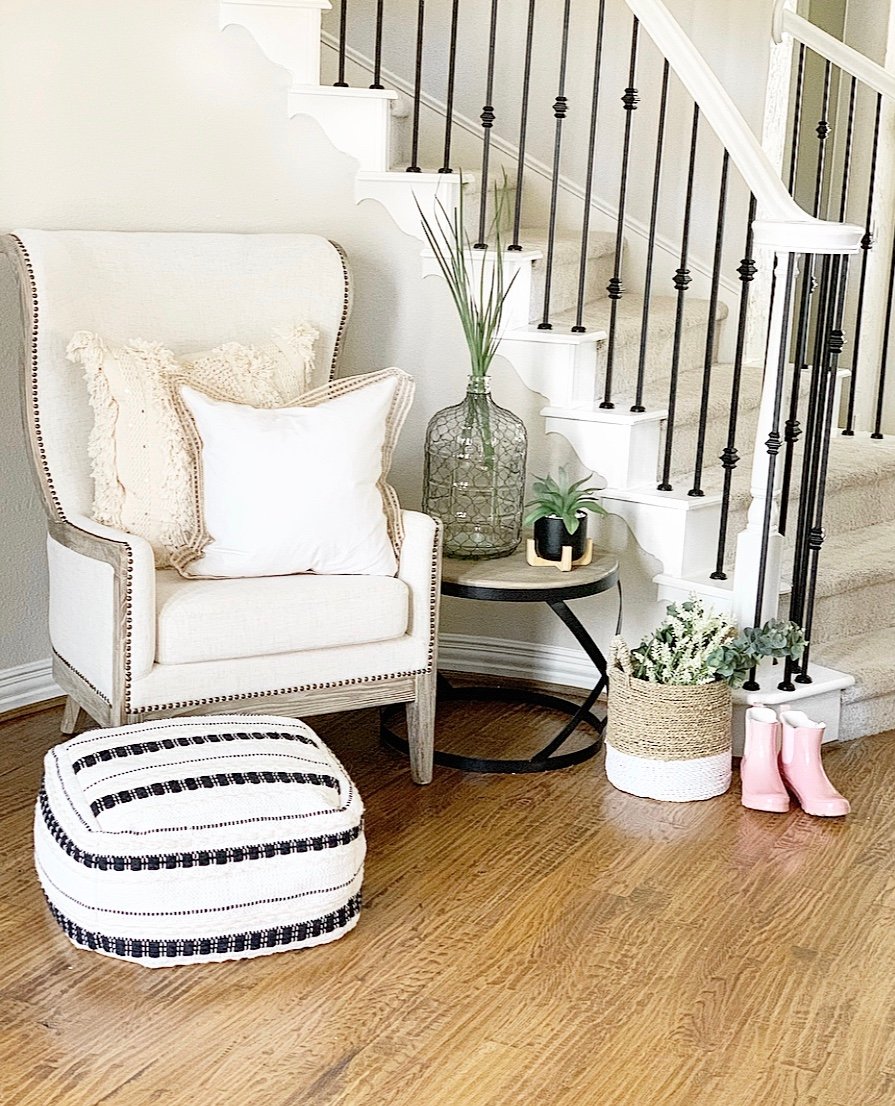 I kid, but I truly do believe most of us are longing for the winter cold to pass away and for Spring to truly begin.  Technically we have a few more weeks on the calendar, but today I'm teaming up with some friends to share some simple ideas for decorating your home for Spring, a sure cure for Spring fever.
If you headed over here from my friend Jordan's blog, A Blue Nest, welcome!  Jordan has beautiful style and always inspires me to never be afraid to make things new.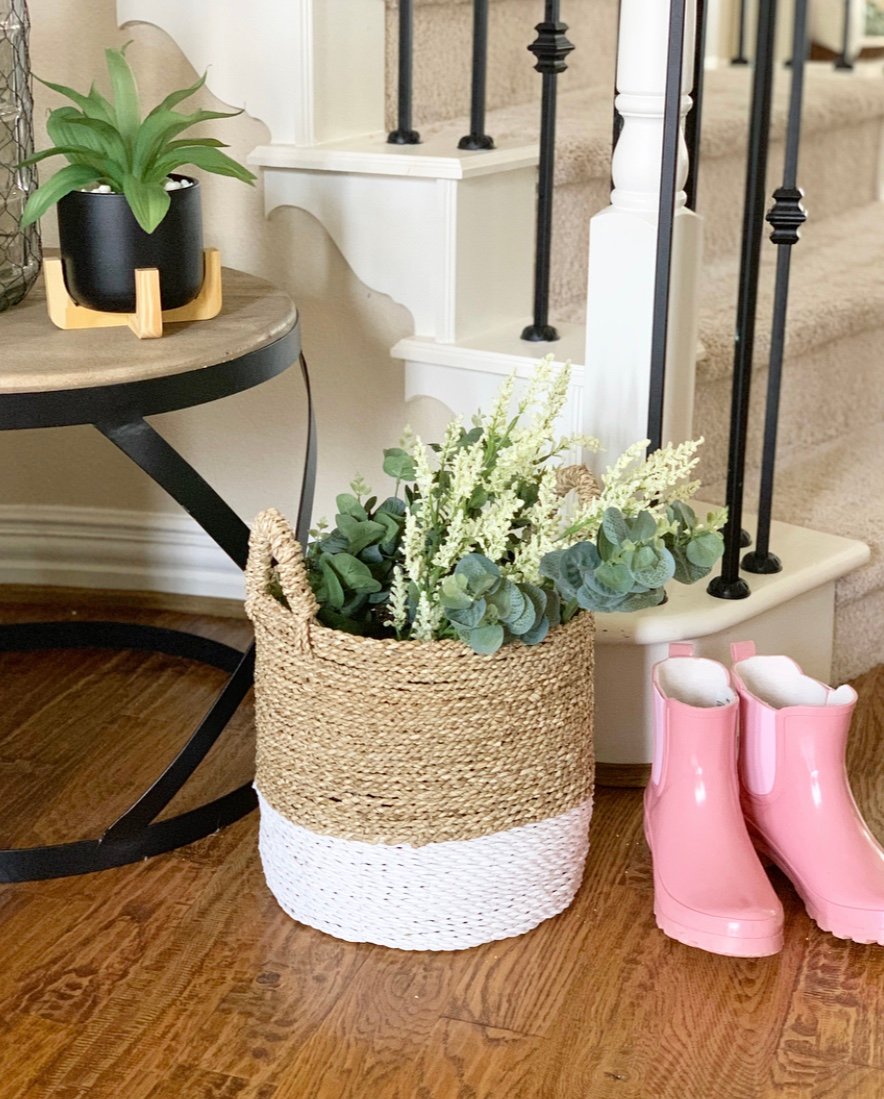 Here are a few ways to add some simple spring style:
A Porch Perk-Up
I recently cleared out everything that was dead on my winter porch.  It looked like this….
Pretty bare, right?  That's because EVERYTHING was dead?  Even the plants in my planter boxes did not survive the winter!
I decided to do a quick 20 minute porch perk up one afternoon when the boys got home from school.  We ran to the garden center and grabbed a few plants and flowers.  I have a BROWN thumb, so I am always quick to find a knowledgeable employee and ask them which plants are hardest to kill.  It is good to think ahead about which direction your porch faces and how much sun it receives…these are questions they will ask!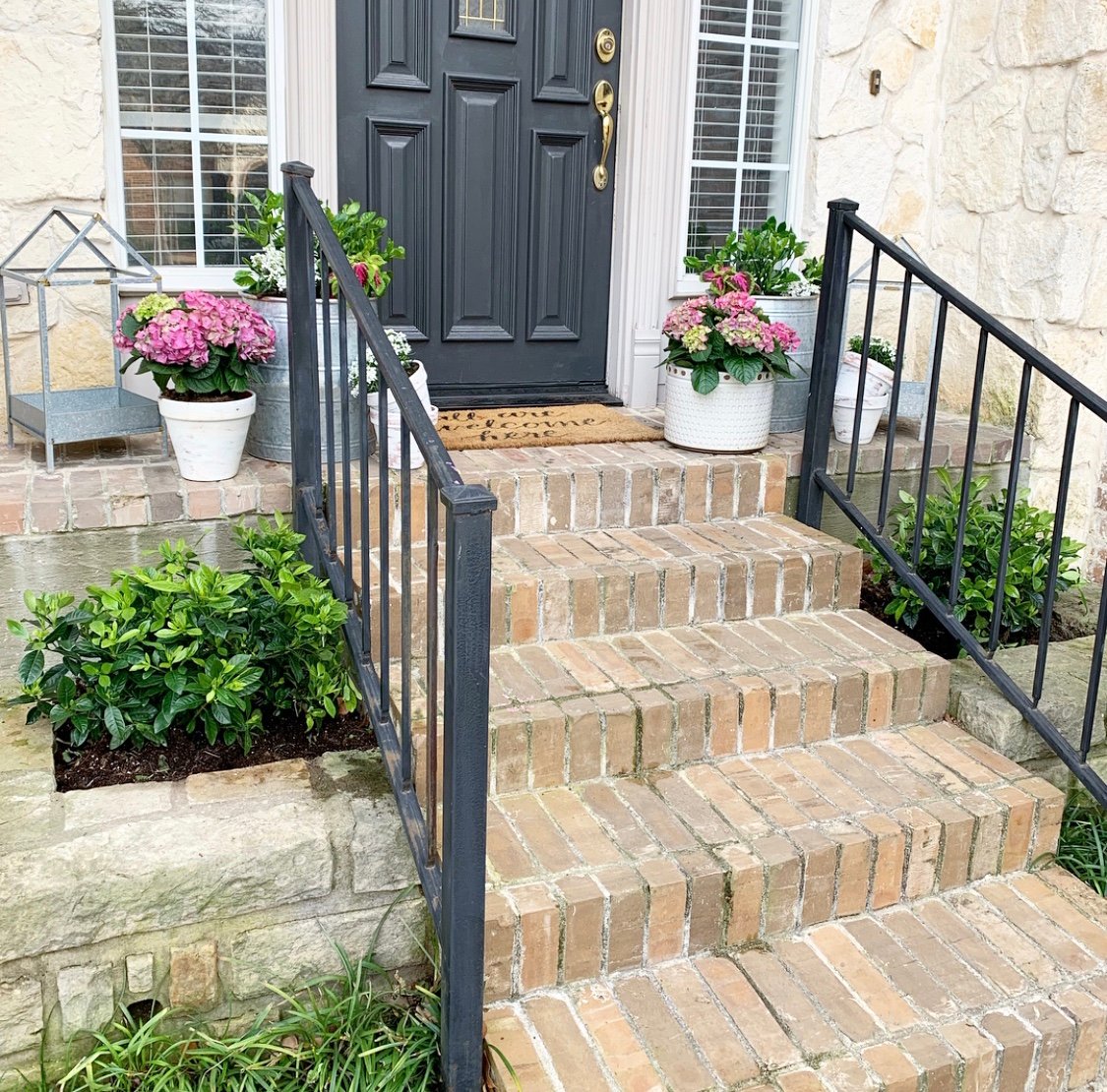 I know it's too early for some of you to add new plants and flowers…they would freeze!  But even a new doormat, lantern, outdoor seating, pillows, or a wreath can quickly make your porch more cheerful, inviting and ready for Spring.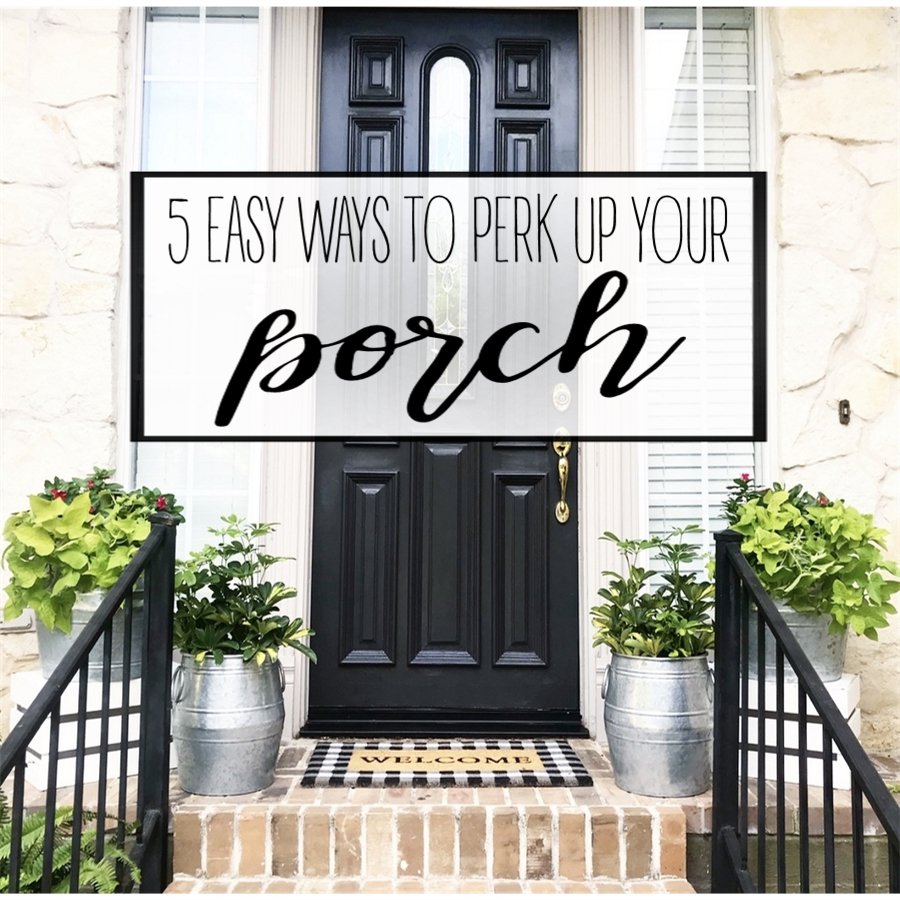 In this post I also shared five easy ways to perk up your porch, including an easy tutorial for painting your front door in just a few hours (yes, that includes dry time!)
You can find it here.
Simple Florals and Pastels
Florals for spring?  Groundbreaking, I know!  Haha!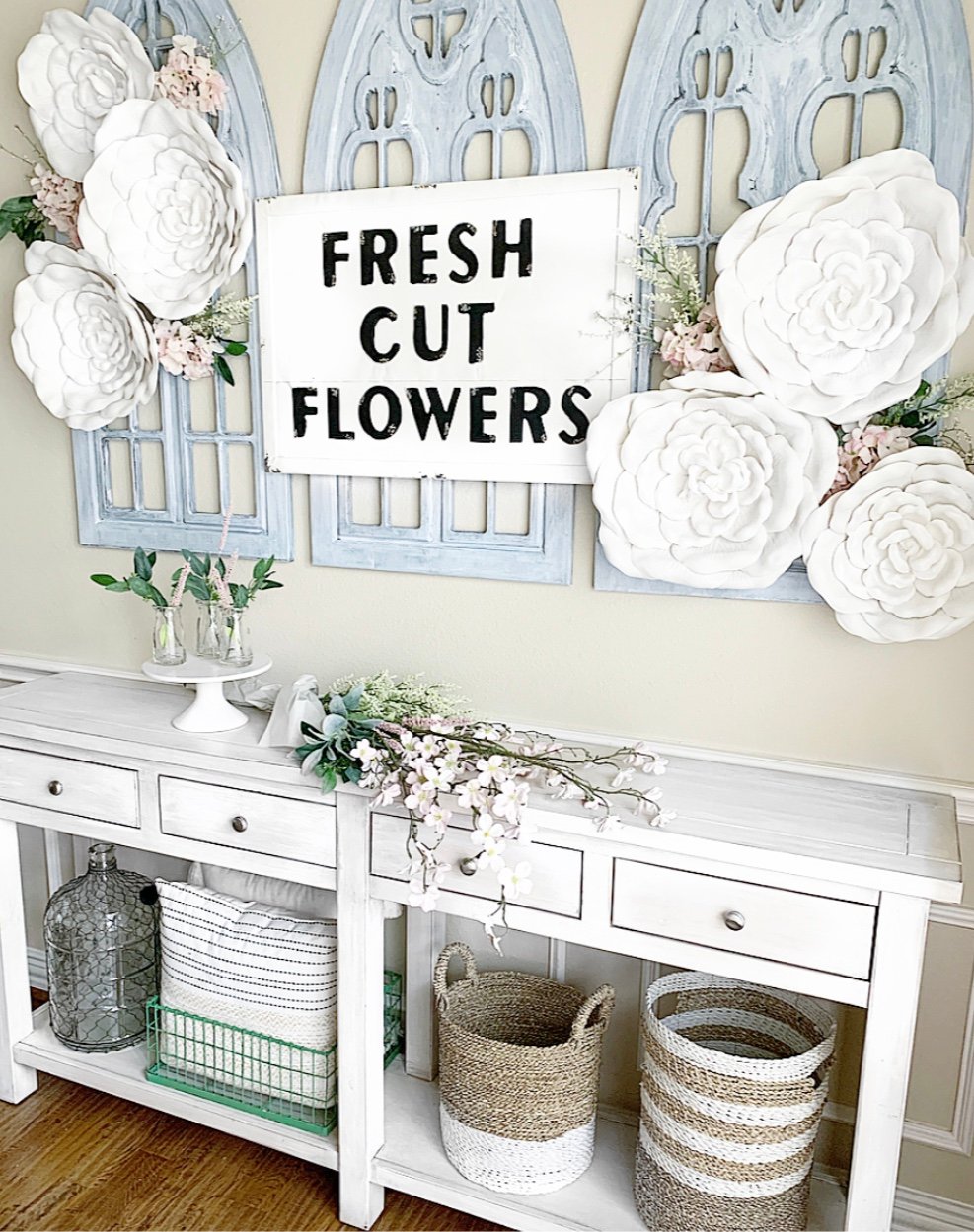 But adding some florals, mainly faux in my case, just makes me happy and ready for sunshine!  I grabbed these large white blooms at Hobby Lobby and used command strips to attach them to the arches over my console table.  I then ripped apart a few faux stems and stuck them in the gaps in between.  My Fresh Cut Flowers sign is from Antique Farmhouse and can be found here.  It has moved to different spots around my house the last few years, but I always look forward to pulling it out each Spring.
I also added some faux florals to our dining room table.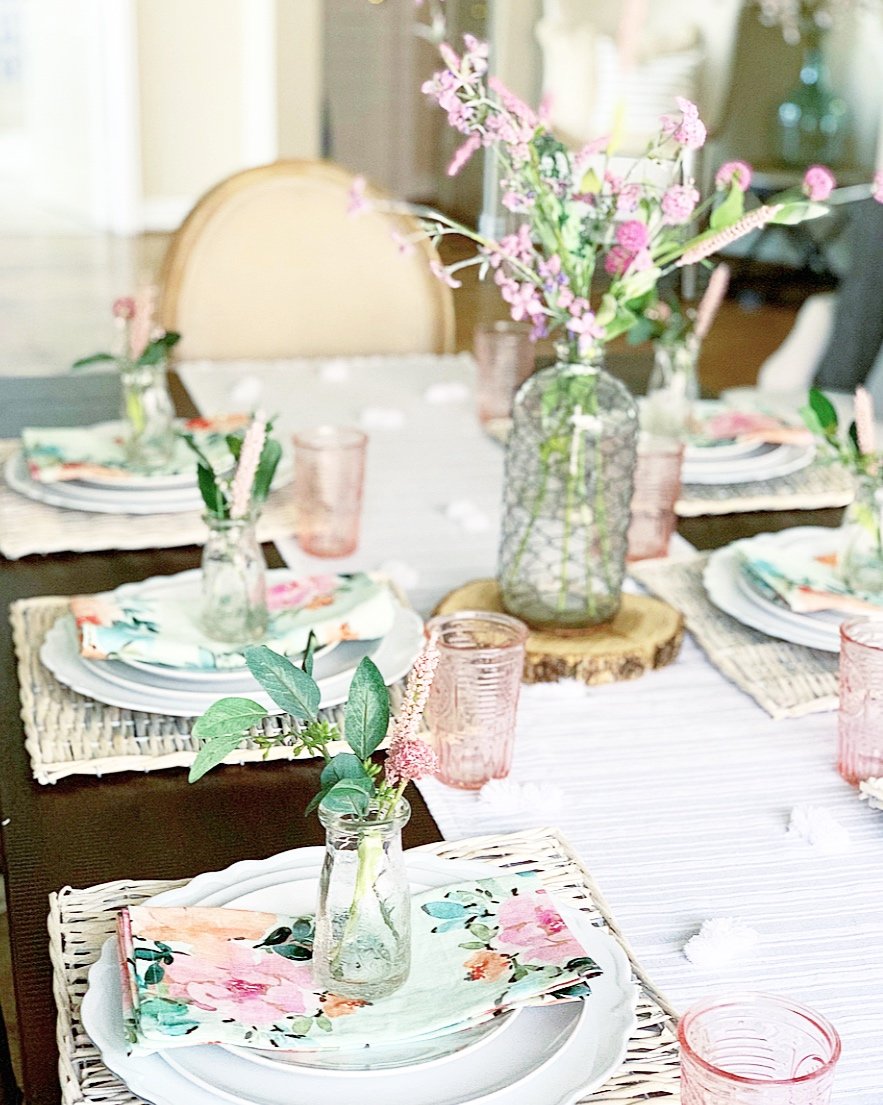 I know not everyone likes to set their table, but small arrangements like these could easily add a little Spring to any area of your home.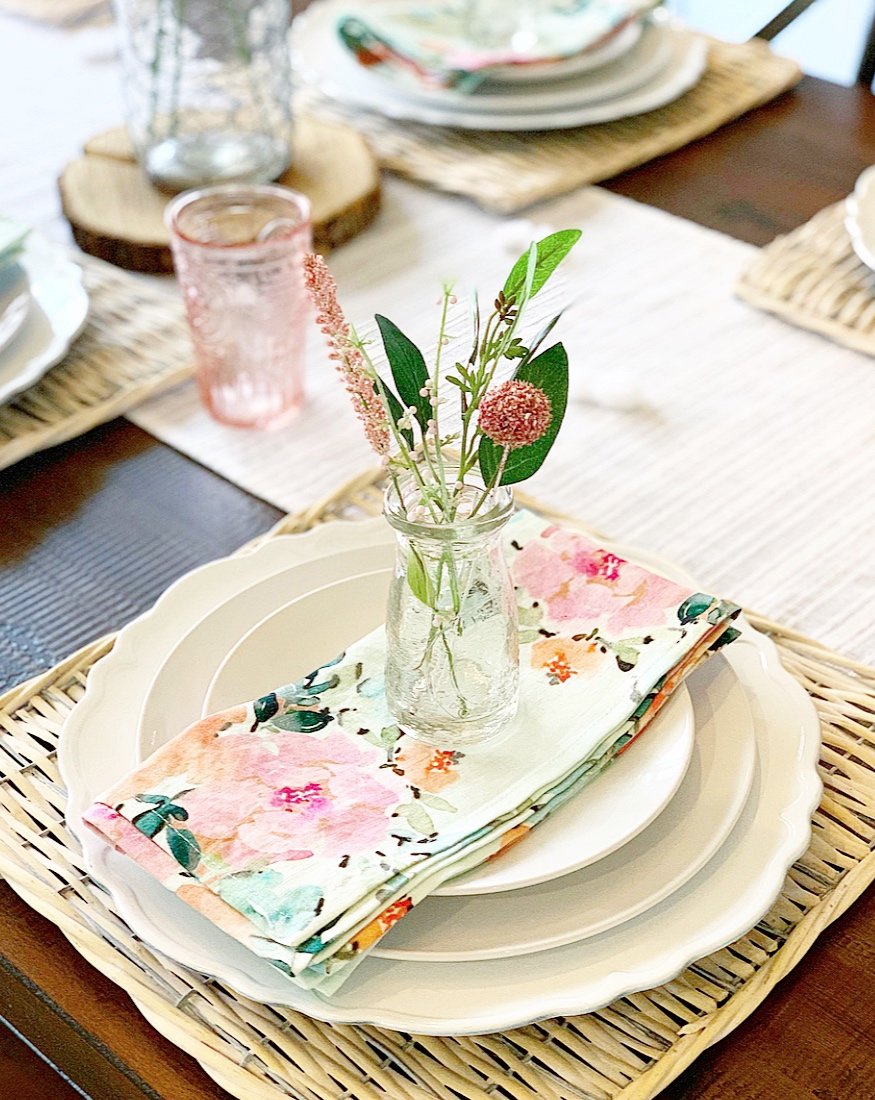 I also loved these watercolor floral napkins!  They also had this print as a runner.  Some pastel touches feel SO spring!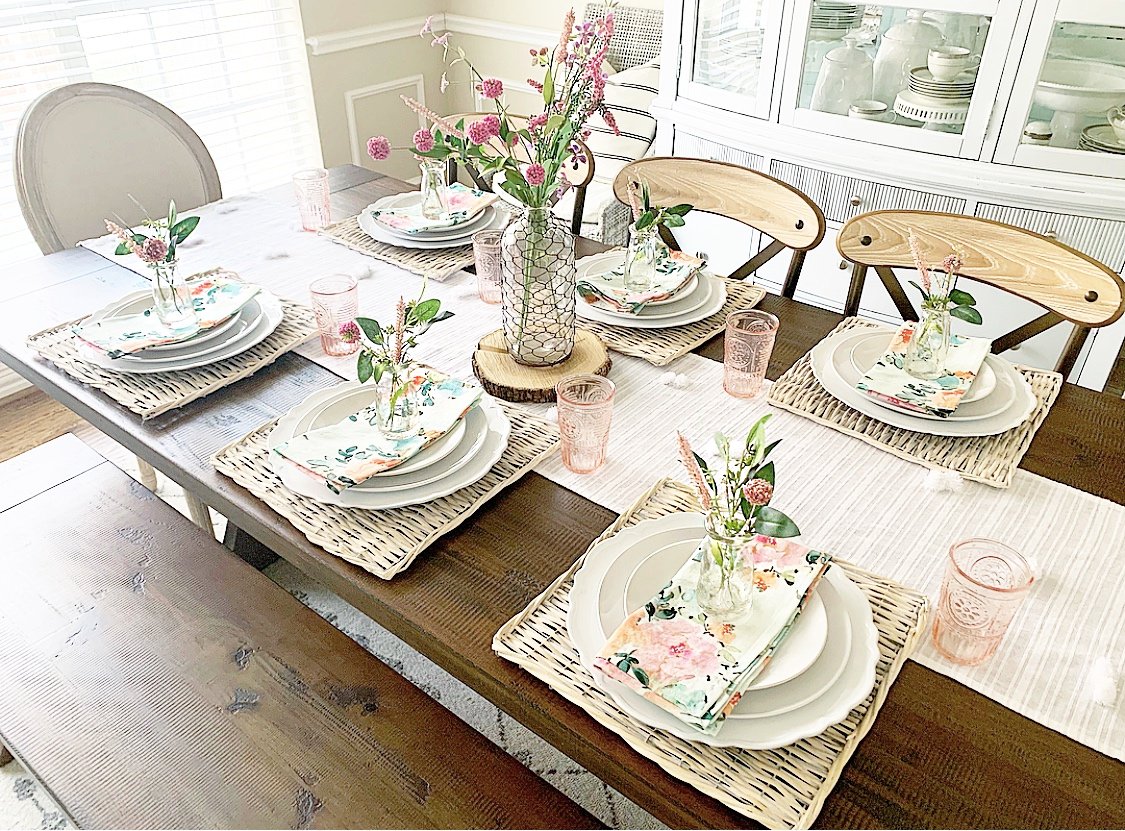 Spring Bucket List
Every season I encourage you guys to make a bucket list!
I usually type ours up, print it out and frame it in our living room!  It's on the TO DO list this week to make ours!
Yours might be on a chalkboard, scroll or just a piece of paper you stick on the fridge.
The presentation is not what's important, it's about being intentional.  Deciding things you want to accomplish and do as a family, and then checking them off as you do them!  I generally make ours short and sweet.  They are achievable tasks to get done around the house, family fun, and traditions we participate in every year.  The list serves as a visual reminder of all we have to look forward to for the coming months, and I just think it's good for the soul!
We ALL need something to look forward to!
I hope these simple Spring style tips will help you say goodbye to winter and welcome in the Spring sunshine!
Be sure to head to my sweet friend Lindsay's blog, Aratari at Home, to find more beautiful Spring inspiration!  Her style never disappoints!
Spring Inspiration Blog Hop
A Blue Nest / Crisp Collective / Aratari at Home / Dreaming of Homemaking /

Patina Gray Home & Living / The Tattered Pew / Bless This Nest