These semi-homemade cookie butter banana muffins are for all the Trader Joe's fans!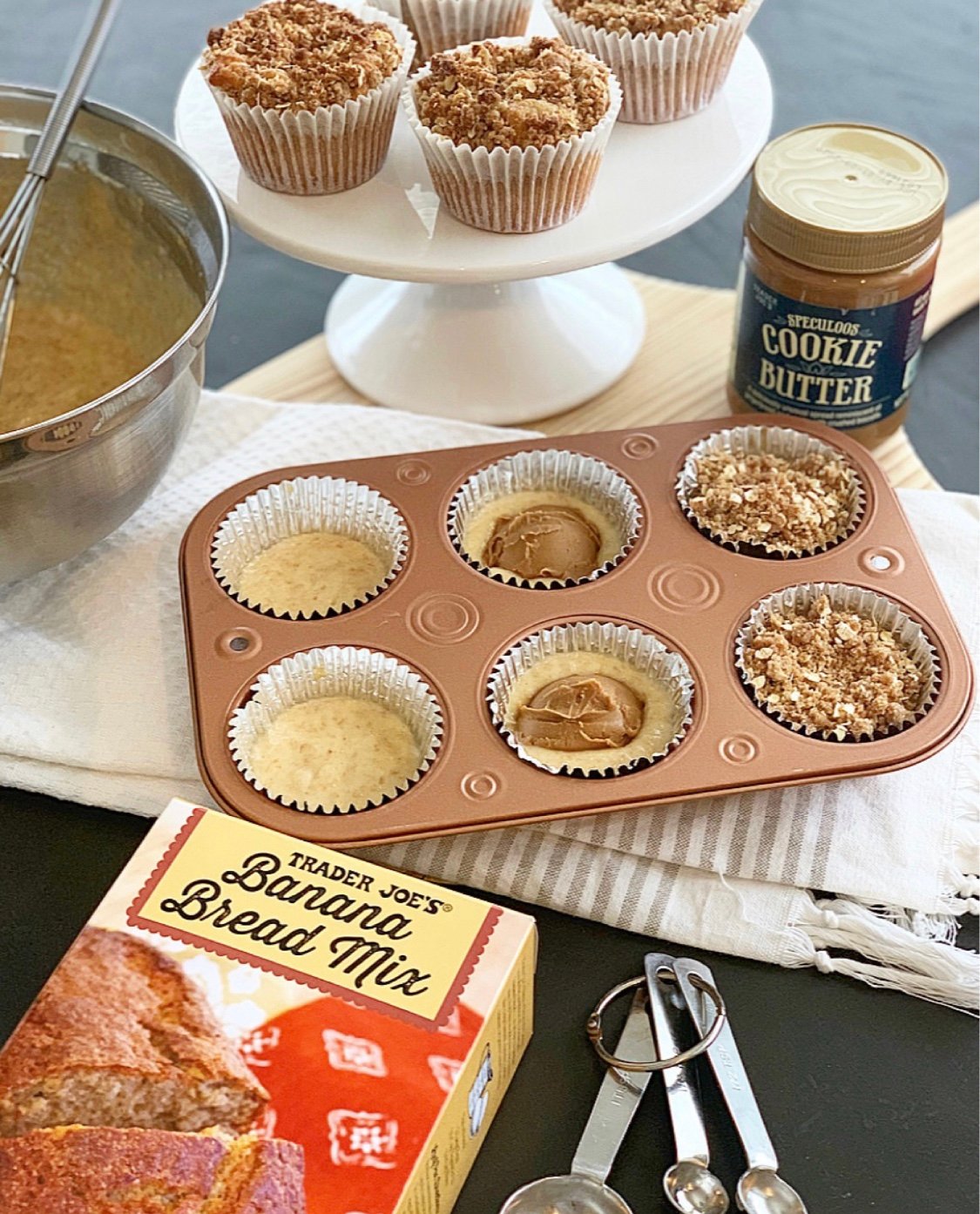 If you follow me on Instagram, you know I share a recipe using Trader Joe's ingredients every Tuesday!  I shared this muffin method a few weeks ago, and it was a BIG hit!!
I originally used this method for my apple pie crumbly muffins back in the fall.  They were heaven!
Find this recipe here.
I decided to remix that same method with some different flavors.  This version is so easy, unique and has one of everyone's favorite TJ staples: COOKIE BUTTER!
Ingredients:
Muffin Mix:
1 box Trader Joe's Banana Bread Mix (or any other banana bread mix you like!)
3/4 cup greek yogurt
Center:
1 jar of cookie butter– You could also use peanut butter if you prefer!
Crumbly Topping:
1 cup flour
1/4 cup sugar
1/4 cup light brown sugar
1 teaspoon cinnamon
1/2 cup oats
6 tablespoons melted butter
Directions:
Yields 18-24 muffins
Preheat oven to 375 degrees and line a muffin pan with liners or spray with non-stick spray.
Make banana bread in a bowl, according to package directions.  Add 3/4 cup greek yogurt…the secret ingredient that makes your muffins more dense and moist!  Set aside.
I placed jar of cookie butter in the fridge or freezer for a bit to make it easier to scoop out.
Combine flour, sugar, cinnamon, oats and melted butter in a bowl.  Mix well until crumbly and set aside.
Fill 2/3 or less of each liner in your muffin pan with the banana bread mix.  Tap the pan on your work space to set the batter.
Add a spoonful or melon baller of cookie butter and press it into the cake mix batter.
Top with crumbly topping.  The picture below shows each step.
Place muffins in the oven and bake 18-22 minutes, or until a toothpick inserted in the middle comes out clean.
Allow to cool 5-10 minutes.
These are best served warm so the cookie butter is gooey in the middle….little drops of heaven!
If you LOVE cookie butter (like me!) be sure to check out these other recipes using this addicting little jar!
Trader Joe's Cookie Butter No Bake Cookies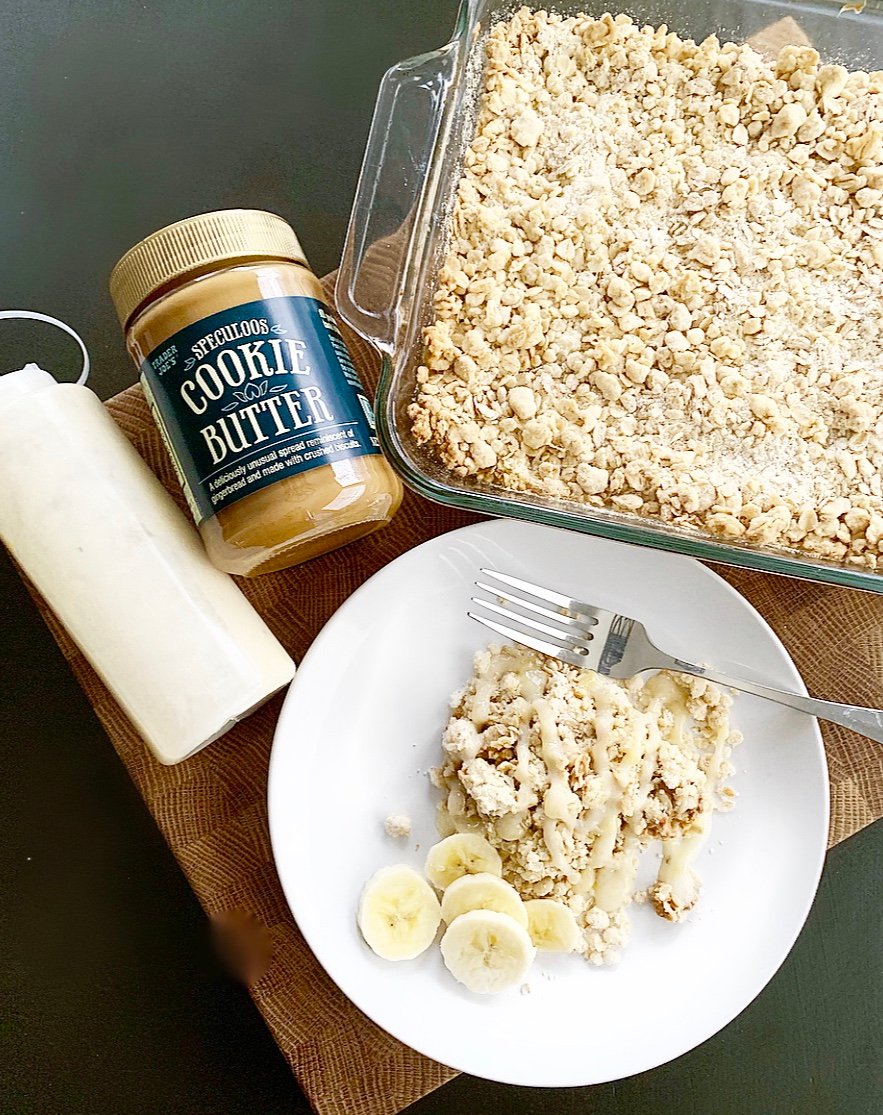 Cookie Butter Oatmeal Banana Bake 
And if you don't have a Trader Joe's close by and you want to try cookie butter, you can order it here.  It is more expensive than at the store, but a nice option!