Today I'm sharing five recipes using a Trader Joe's staple….cookie butter!  I have a love/hate relationship with these jars of goodness…SO delicious, but all the regret come swimsuit season!  If you're going to splurge though, these are the recipes to make!  I generally wait until I have somewhere to take these or until we have guests staying with us….otherwise mama will eat it ALL!
Five Minute Popcorn
This recipe, more like a method, takes five minutes to make and will take movie night to another level!
Find it here.
No Bake Cookies
Similar to traditional no bake cookies, these replace the peanut butter element with cookie butter and it does not disappoint!
Find the recipe here
Cookie Butter Banana Crescent Rolls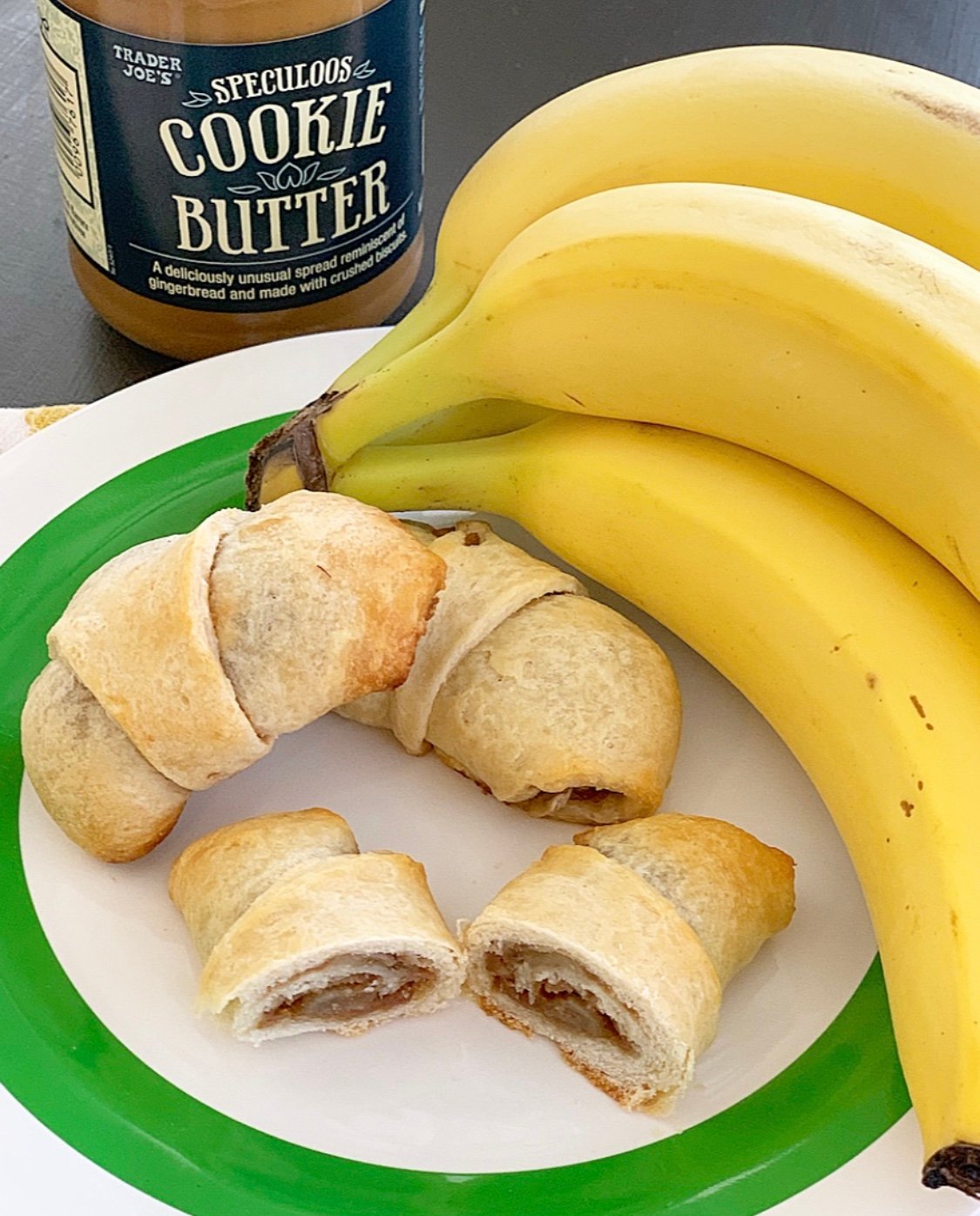 Just three ingredients, takes minutes and easy enough that your littles can help!  Perfect for a weekend morning!
Find the recipe here.
Cookie Butter Banana Muffins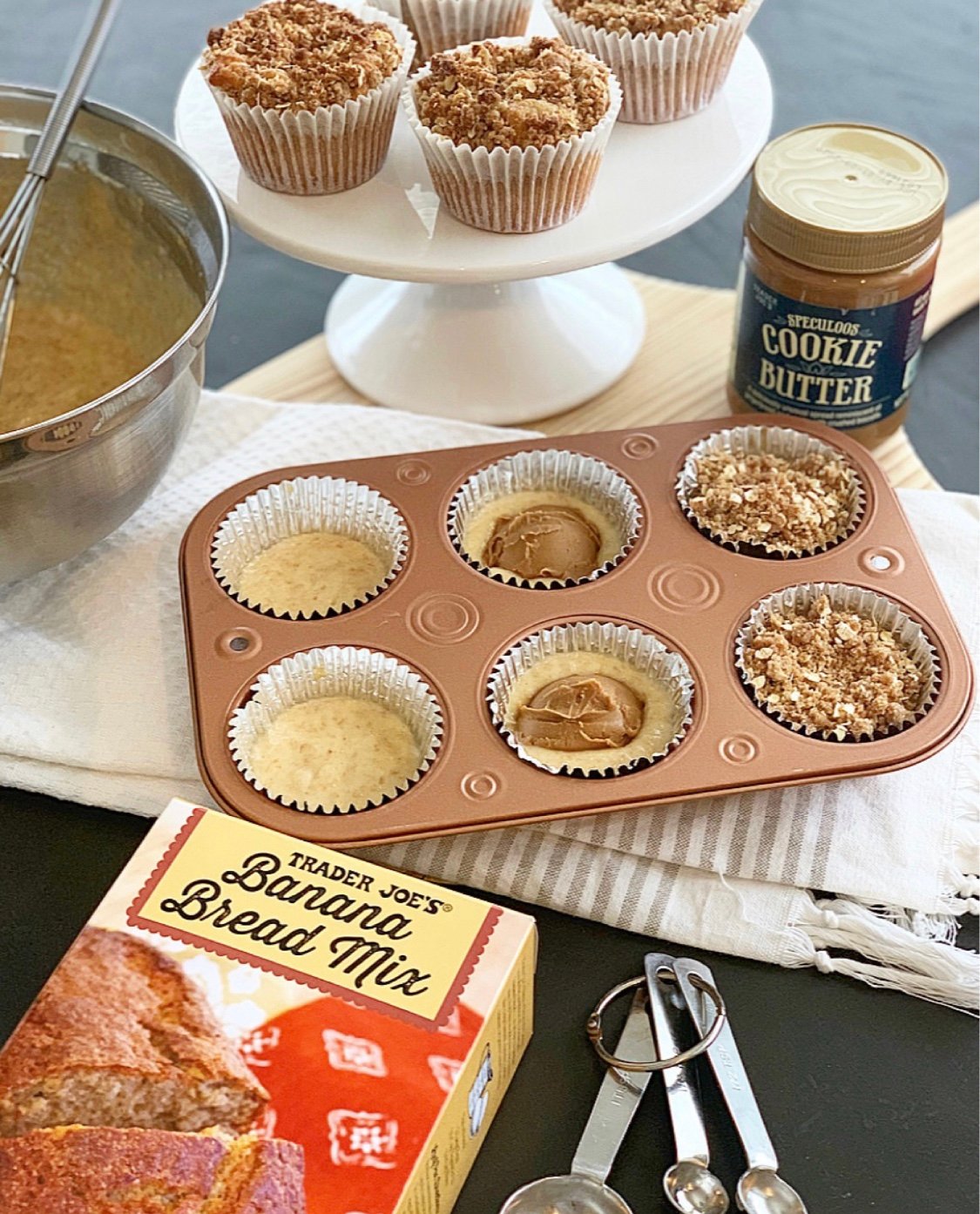 These semi-homemade muffins have  a gooey cookie butter center and a crumbly top that are sure to be a crowd favorite!
Find the recipe here.
Oatmeal Banana Bake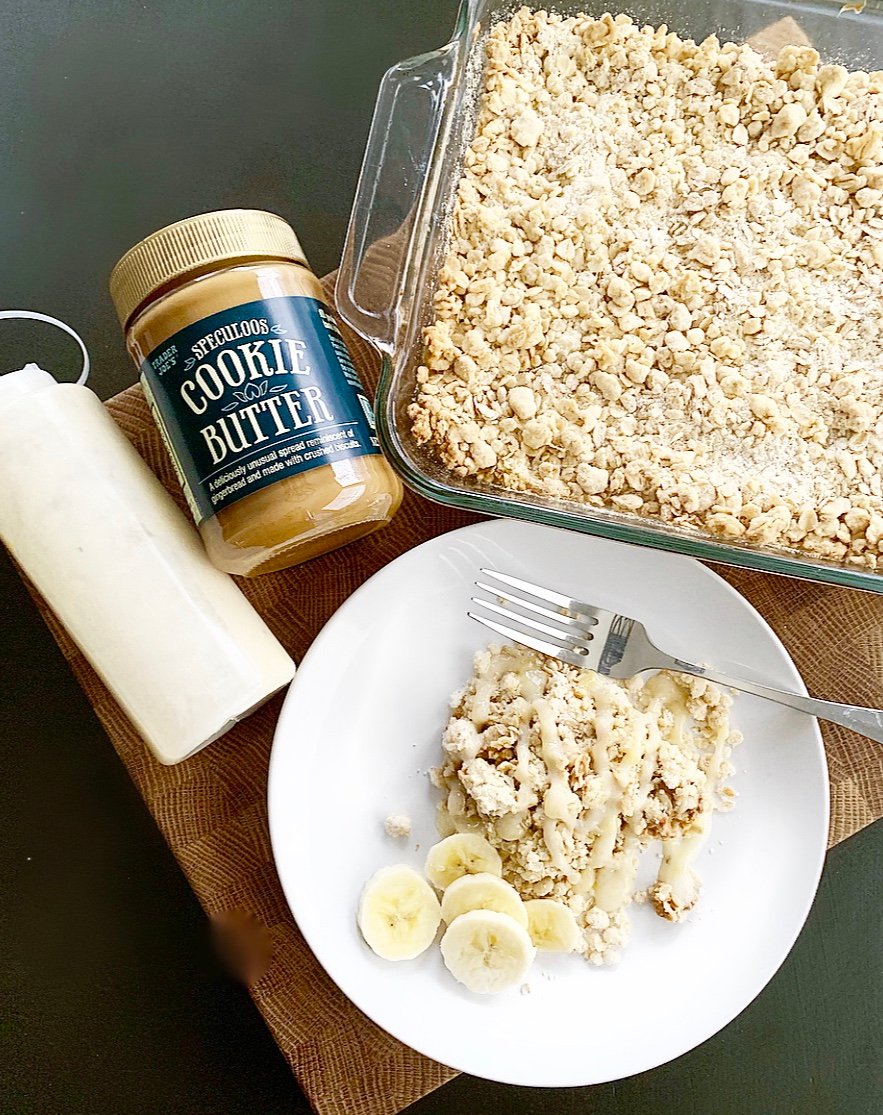 This might be my favorite!  Breakfast, brunch or dessert, this is perfect to feed a crowd.  Unique and SO delicious!
Find the recipe here.
If you don't have a Trader Joe's near you, you can order cookie butter online here.  It is more expensive than in store, but an option if you want to give it a try!  Just don't say I didn't warn you!  SO addicting!